Nowadays, the prices of video games rise higher than before, causing more and more players to prefer playing free games for PC. But there are countless free game download sites on the internet, and not all of them are safe to use. Games downloaded from some random sites might contain viruses and your computer could be damaged by them, so it's important to know where to download PC games safely.
How to download free games without risking potential dangers? After searching and testing, here are the 7 reliable free pc game download sites.
#1. Steam
As one of the biggest digital game distribution platforms, Steam has tons of the best free PC games.
You need to click the Free to Play category to find the free games. Sometimes the developer or publisher will give away their paid games to players, so checking the free game category often may give you a surprise.
Steam also has a function called Discovery Queue, which will show a browse queue of games according to your preference setting. It's useful when you don't know what to play next.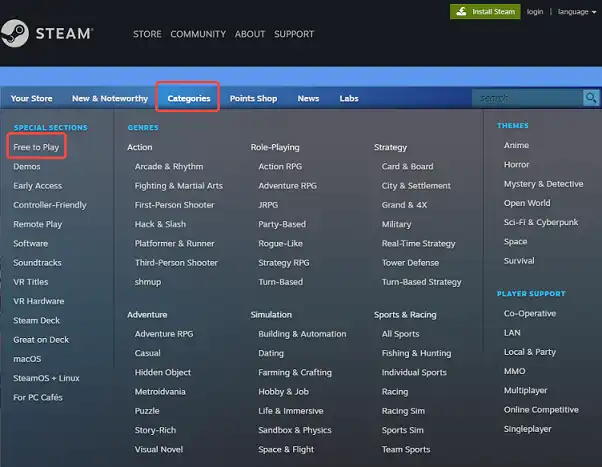 #2. Epic Games
Epic Games could be the best answer to the question of how to get free PC games. Every week Epic Games will offer one or two paid games as free gifts to every registered player, and extra free games on holidays like Christmas.
You can claim the weekly free games within a certain time period, and they will be permanently kept on your Epic account. To find the free game section, just scroll down on the Epic Games home page, and you will see them.

If you are looking for a voice changer to change your voice in PC games, try FineShare FineCam! You can download and use it for free.
#3. Windows Games
Speaking of Microsoft, people usually think about the officer software or the Windows system, but in fact, Windows Games in Microsoft Store has a large collection of free games too. Windows system has the built-in Microsoft Store, and it can be found in the Start menu.
There are hundreds of free games in Windows Games, but if you subscribe to their Game Pass, the free-to-play range will expand greatly to the paid games, even some latest released games are included in Game Pass and you can play for free.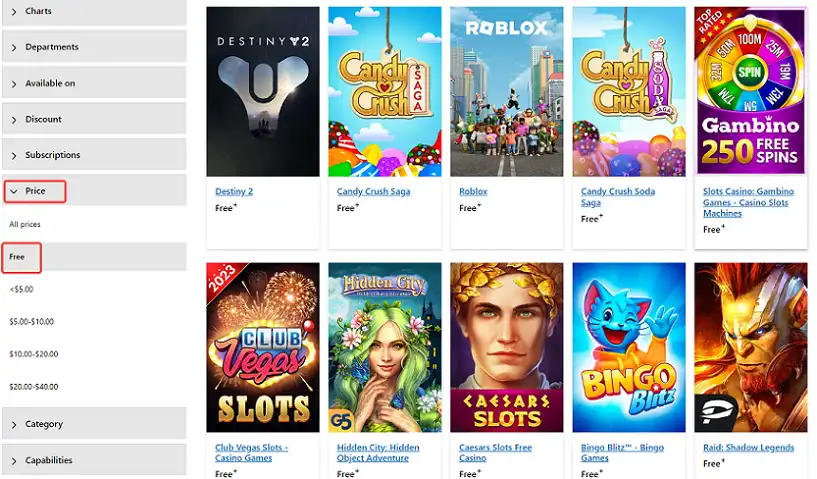 #4. Ubisoft Store
Ubisoft is a French game company famous for its Assassin's Creed, Far Cry, and Rainbow Six franchises. Most of the games in the Ubisoft Store are developed by Ubisoft itself, and can only be played on its own platform Uplay.
The free games category in Ubisoft Store includes some free demos of paid games, and there's also a special event called Free Weekends, a random paid game will become free and anyone can play it unlimitedly during the weekends.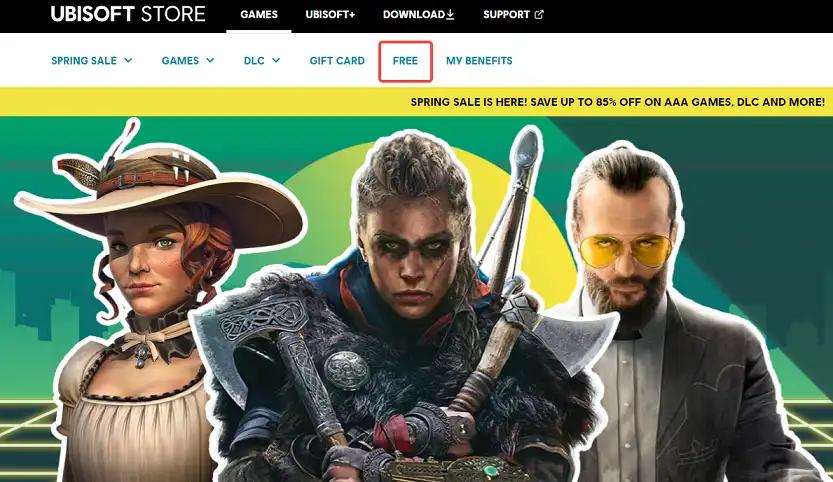 #5. GOG
GOG belongs to the game developer and publisher CD Projekt Red. GOG stands for Good Old Games, and as the name suggests, games on this site are mostly classic games with years of history.
Just mark the Shows only free games option in the store interface and start your exploration in GOG. Among all the sites for PC games, GOG's game collection might be small, but for players who like the feeling of nostalgia, GOG's free games are definitely worth trying, you can even find old games from the last century.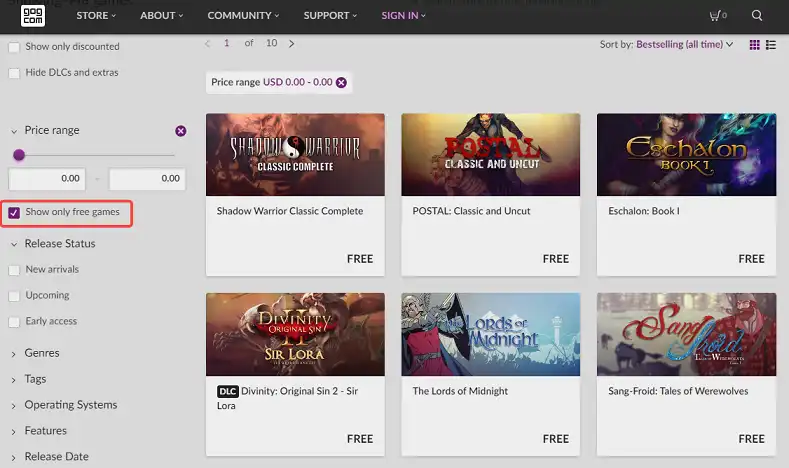 #6. rpgmaker.net
Rpgmaker.net is one of the best sites to download pc games for free. To remind you first, these free games are all indie games, which means they are developed by a few persons or a small group studio, so you won't find any 3A games here. However, it's still fun to see the brilliant ideas the indie developers put into their games.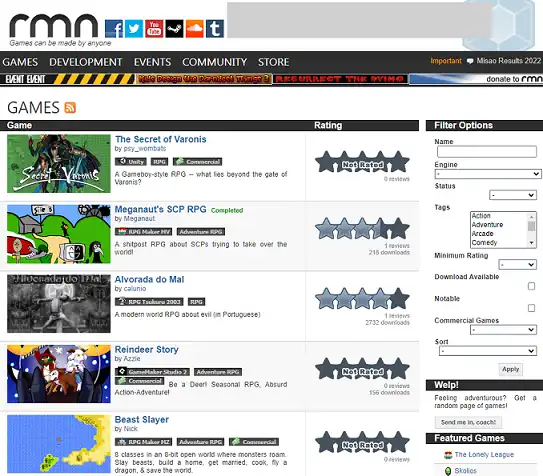 #7. itch.io
Itch.io is another PC games free download site, and like the previous one, these two sites for PC games only concentrate on indie games. Although not all the games on Itch.io are free, you can still find a great number of free games.
In the browse interface, unfold the Price filter and click the Free option, all the free games on itch.io will be displayed.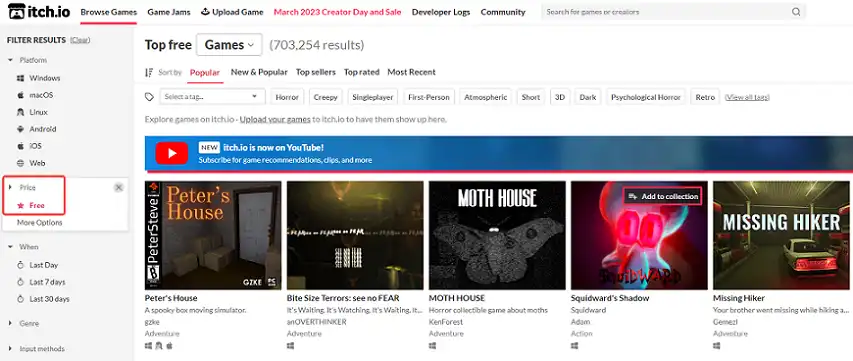 Conclusion
Each one of the sites above has its advantages like exclusive games or multiple systems support, and you can choose one of these free PC game download sites to search for games you like. Have fun enjoying those amazing games.