Among Us become so hot and a meme in recent years. People love this murder mystery game. They enjoy it on desktop and mobile phones and create Among Us content on Twitch, Discord, and Instagram.
Don't you like this free game? Lying, backstabbing, or the avatar cosmetic customizations in the game, or earning money from your streams or videos is attractive.
Do you want to play Among Us sound effects in Among Us? Prank the Crewmates or your friends, and add more fun to this murder mystery game.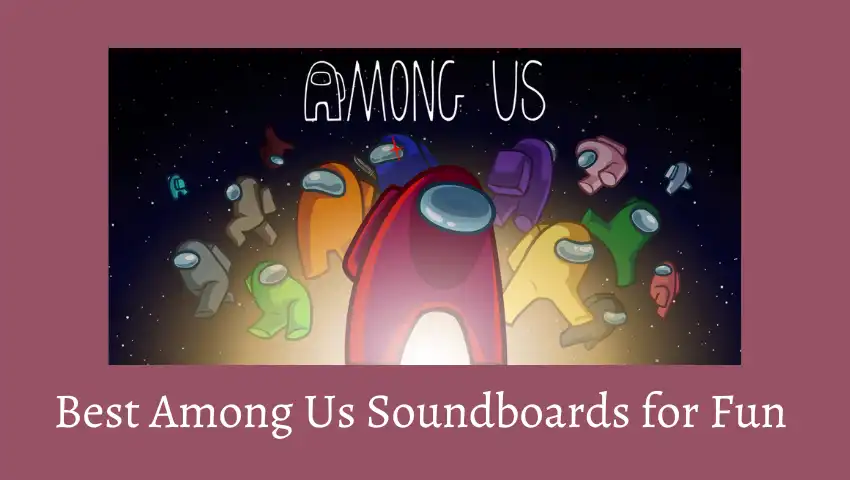 In this post, we will give you the 4 best Among Us soundboards and tell you how to use Among Us soundboards on a PC.
4 Best Online Among Us Soundboards for Sounds Download
Let's learn about these best online resources for Among Us soundboard.
#1. 101 Soundboards
Want to find an Among Us soundboard online? 101 Soundboards gives you an easy way to play and Among Us sounds download from the internet.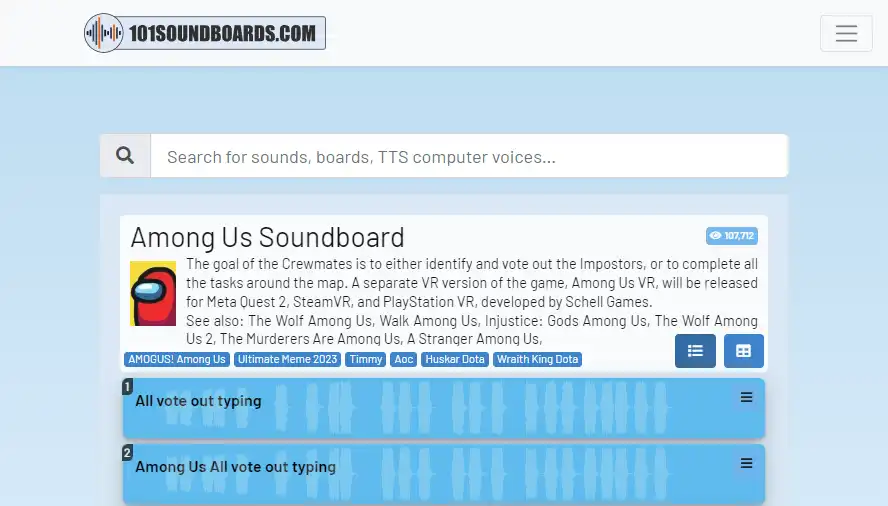 Features:
101 Soundboards allows you to control the playback of sounds.
You can access all sounds in 101 Soundboards free of charge.
101 Soundboards allows you to download Among Us sound with one click.
You can play Among Us soundboard on Discord with hotkeys.
#2. Voicy
Another Among Us soundboard that offers high-quality Among Us sounds is Voicy.
Voicy offers soundboards from games, sports, memes, and comedians.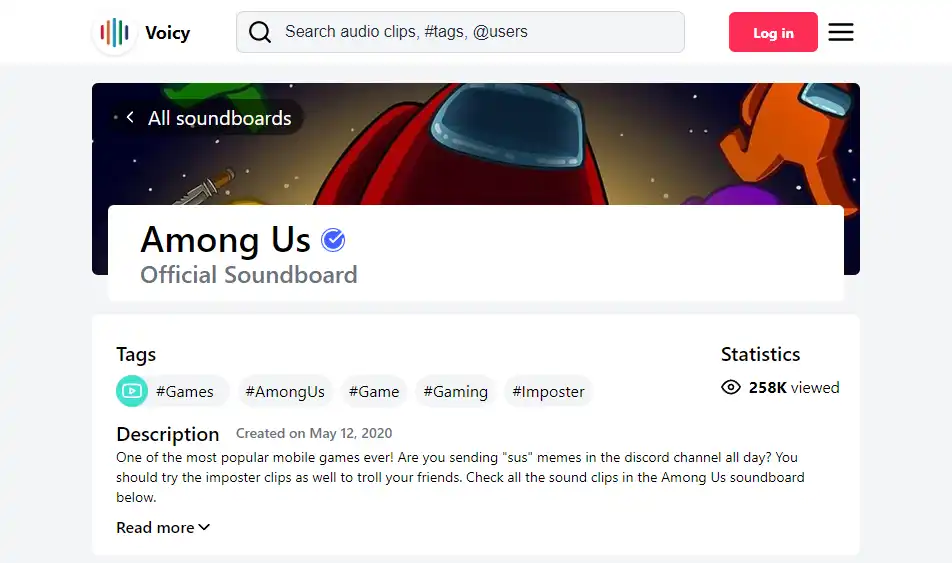 Features:
Voicy gives you an official soundboard of Among Us.
Clear descriptions and waveforms visualize sounds.
Voicy allows you to download sounds in MP3 format without signing in.
Voicy allows you to share a sound on social media without any effort.
#3. Jayuzumi
Jayuzumi is the Among Us soundboard that offers the funniest experience.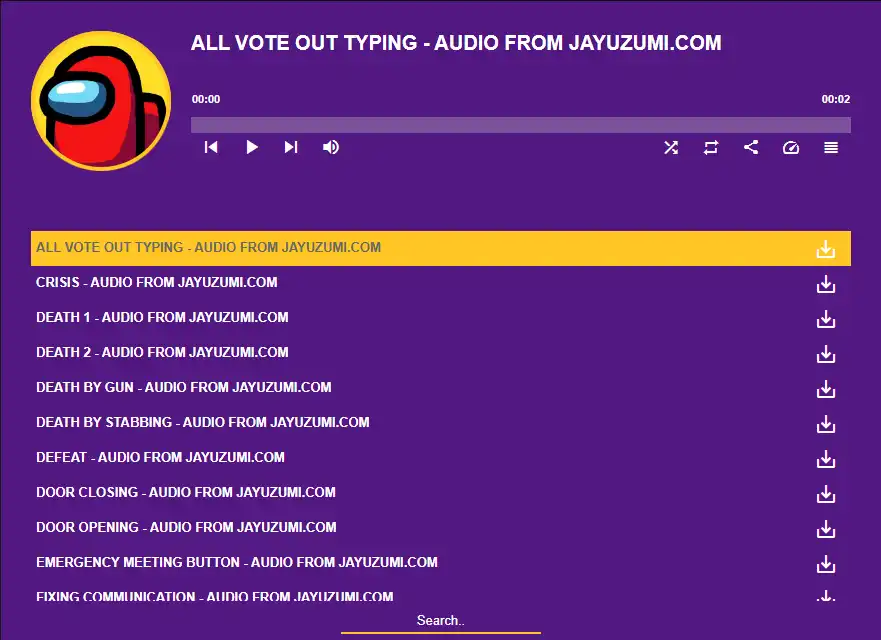 Features:
Clear and colorful interface.
Virtual sound boards for popular soundboards like the Donald Trump and Arnold Schwarzenegger soundboard.
A simple and clear description of each sound.
The Among Us sound download is easy on Jayuzumi.
A well-edited introduction gives you everything about a soundboard.
Do you want to play Talking Ben sounds in your streaming? There are 4 Best Talking Ben Soundboards You Should Take a Try
#4. Myinstants
Another Among Us soundboard that offers various sounds from the game is Myinstants.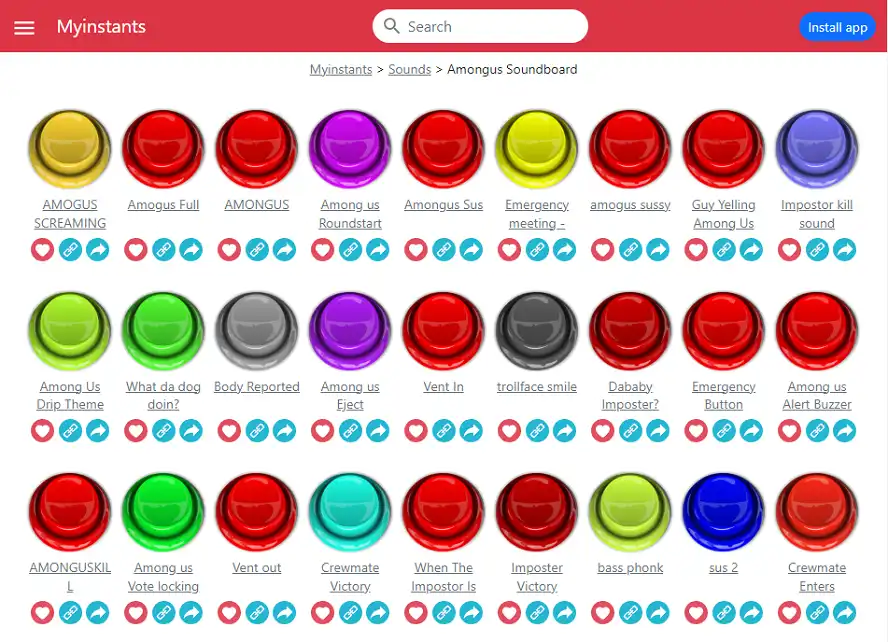 Features:
You can play the sounds by clicking on the virtual sound buttons.
Myinstants allows you to create your sound buttons.
You can share a single sound by sharing the link.
Click a sound name and you can download it on a detailed information page.
How to Use Among Us Soundboard for PC
You already get the best Among Us soundboards for games and voice chats. Now carry away the guide on how to use Among Us soundboard for PC.
Soundboard software can help you manage Among Us sounds on a PC. And the software supports playback with hotkeys allowing you to play the sounds while gaming, live streaming, or voice chatting.
FineVoice is a real-time voice changer software that alters your voice on all video games you like such as Fortnite and CSGO, and on game or stream platforms like Twitch, PS4/PS5, Discord, and more.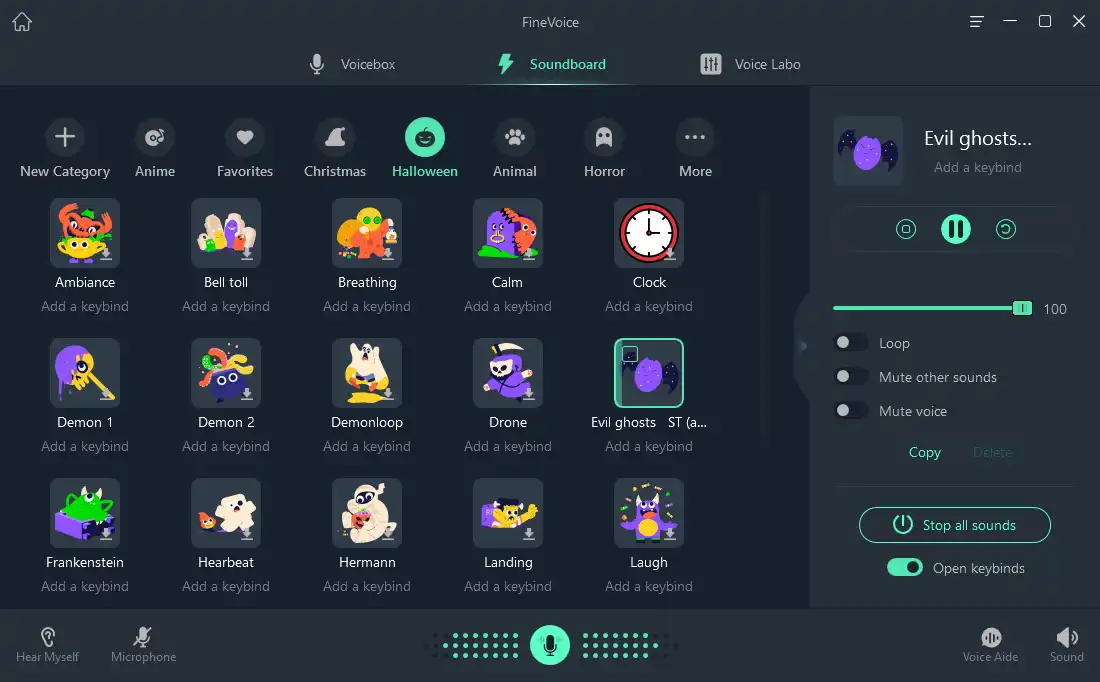 Step 1. Download and install FineVoice on your computer.
Step 2. Launch FineVoice and click on Real-Time Voice Changer.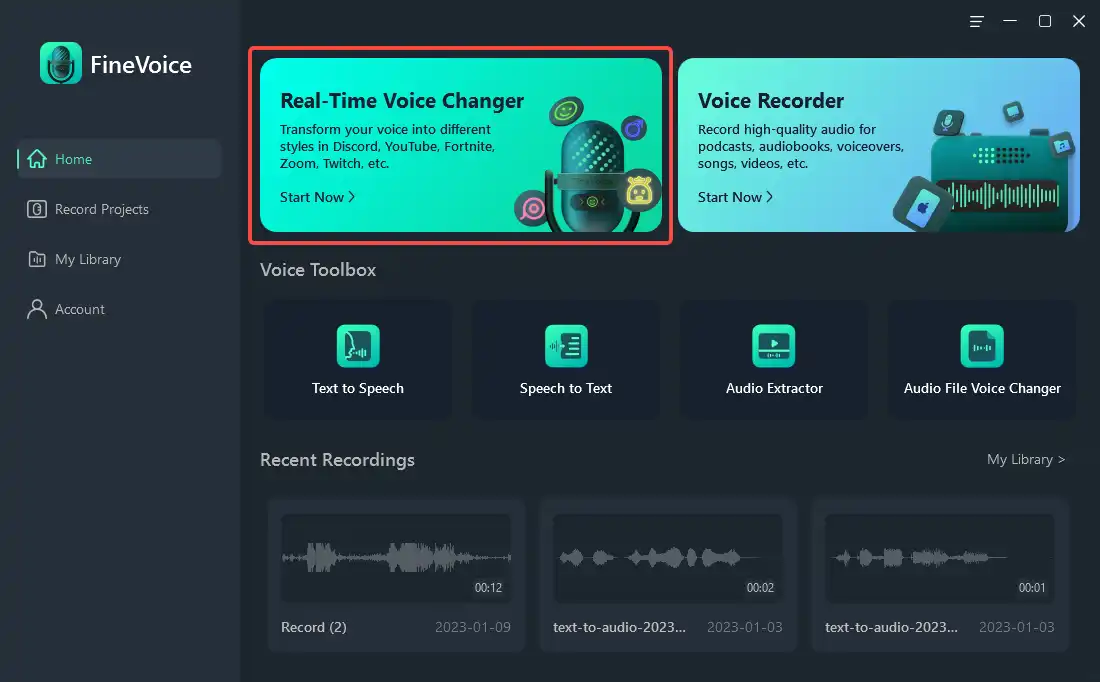 Step 3. Switch to the Soundboard tab and click New Category at the top-left corner.
Step 4. Name the Among Us soundboard and import audio files (MP3, AAC, AC3, AMR, MP2, WAV) within 120 minutes per file.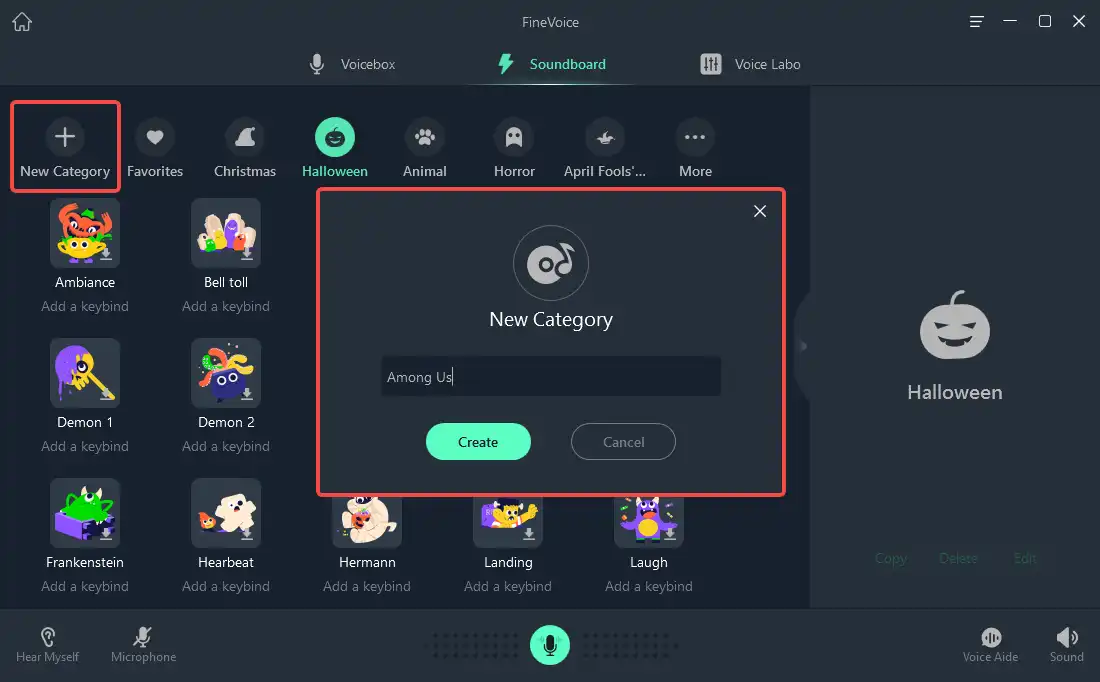 Step 5. Add keybind to Among Us sounds and play the sounds with hotkeys.
Read this post to find more best free voice changers: 15 Best Free Voice Changers and Plugins for PC, Mac, Android, and iOS
Conclusion
Now you get the best resources for Among Us soundboards. And you know how to play Among Us sound effects to prank your friends. If you want to manage your Among Us sounds for easy access on chatting or gaming platforms, the FineVoice soundboard can be helpful.
Try FineVoice for Free
Powerful real-time voice changer for tuning your voice in gaming, streaming, and chatting. It comes with various voice & sound effects and supports creating custom voice. Get it for free.