Do you want to play hot-blooded anime sounds when you are game streaming? Do you want to add anime sounds to your TikTok and YouTube videos? Where to find the best and most anime sounds?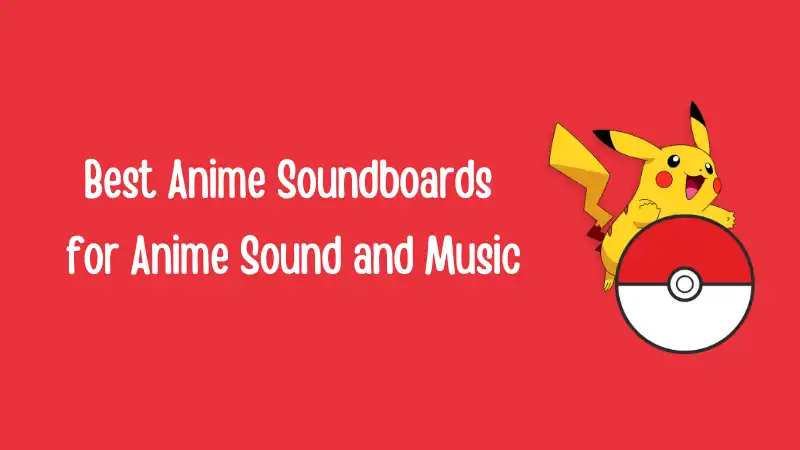 Read this post, we will give you the 9 best anime soundboards. You can find, play and download anime audio from these resources.
7 Best Online Anime Soundboards for Desktop and Mobile
#1. 101 Soundboards
The largest website for free sounds, sound effects, and quotes from mass media.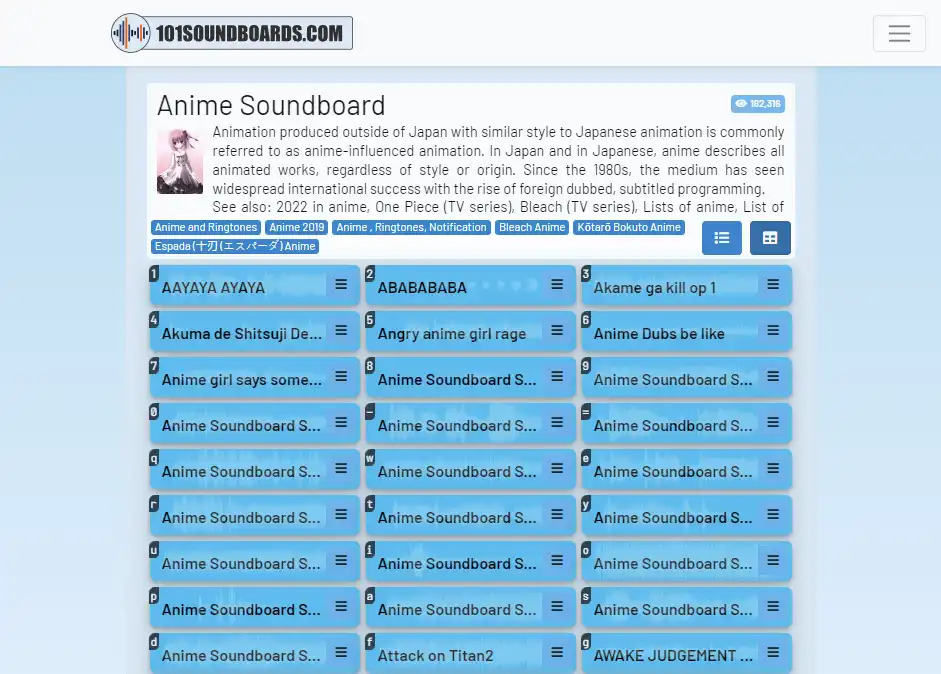 Anime Soundboard:
https://www.101soundboards.com/boards/22417-anime-soundboard#google_vignette
Features:
Over 3 billion sound clips from TV shows, memes, films, and more.
There are 7 anime soundboards.
It supports downloading anime audio files without charge.
It supports hotkeys for sound playback.
#2. Voicy Network
Voicy Network is an online content platform for creating and sharing sounds.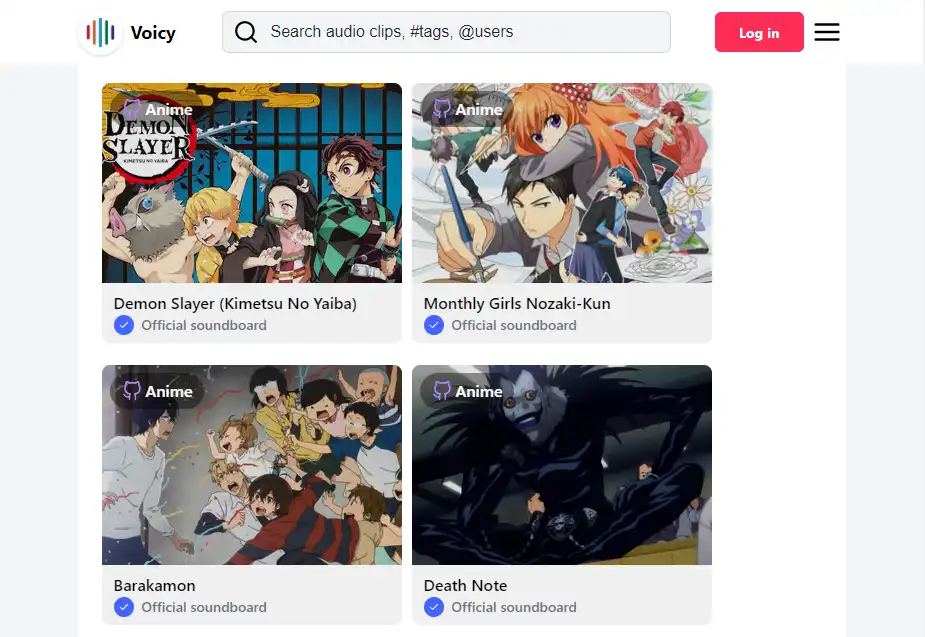 Anime Soundboard:
https://www.voicy.network/official-soundboards/anime
Features:
You can find sound clips, sound effects, and sound GIFs uploaded by the official and users.
The sounds are from games, series, movies, music, anime, memes, and more.
There are official soundboards for the famous anime.
The thumbnails tell you what anime the sound is from.
Supports free audio downloads.
You can add sounds to your collection.
#3. Jayuzumi
If you want to find a virtual anime soundboard to share with your friends, please visit jayuzumi.com.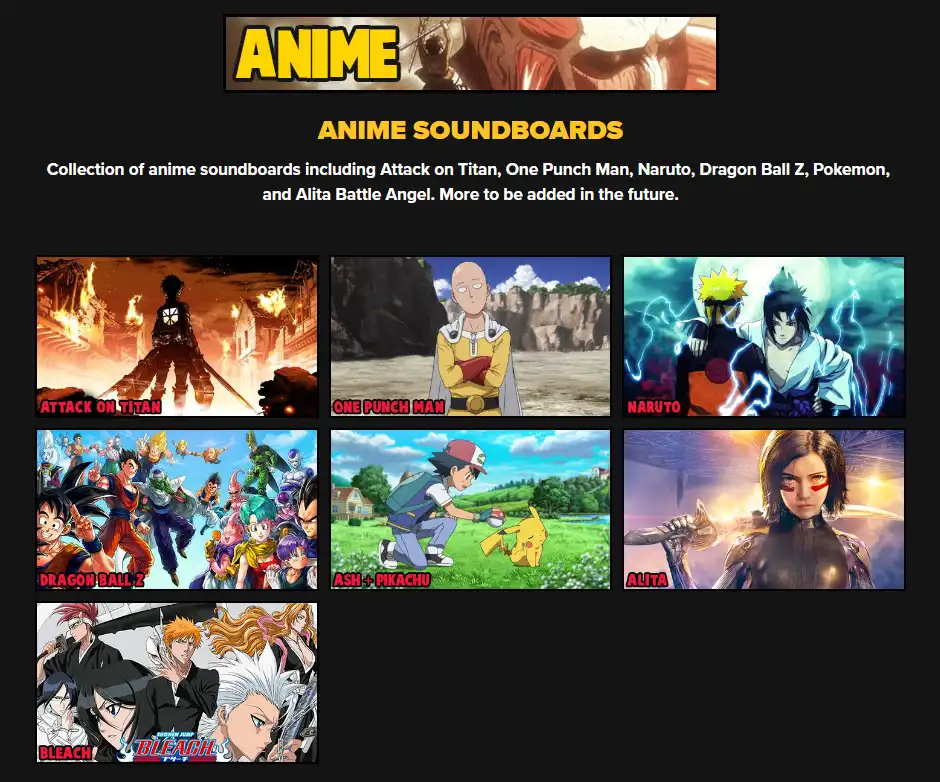 Anime Soundboards:
https://jayuzumi.com/anime-soundboards
Reviews:
There are soundboards of Attack on Titan, One Punch Man, Naruto, Dragon Ball Z, Ash + Pikachu, Alita, and Bleach.
It offers virtual soundboards.
You can share a virtual soundboard with your social media for quick access.
You can download sounds in MP3 format.
Some of the anime sounds are in Japanese and others are from the English dubbed version.
#4. Myinstants
Myinstants is a soundboard website that offers instant sound buttons to play the sound clips collected from the internet.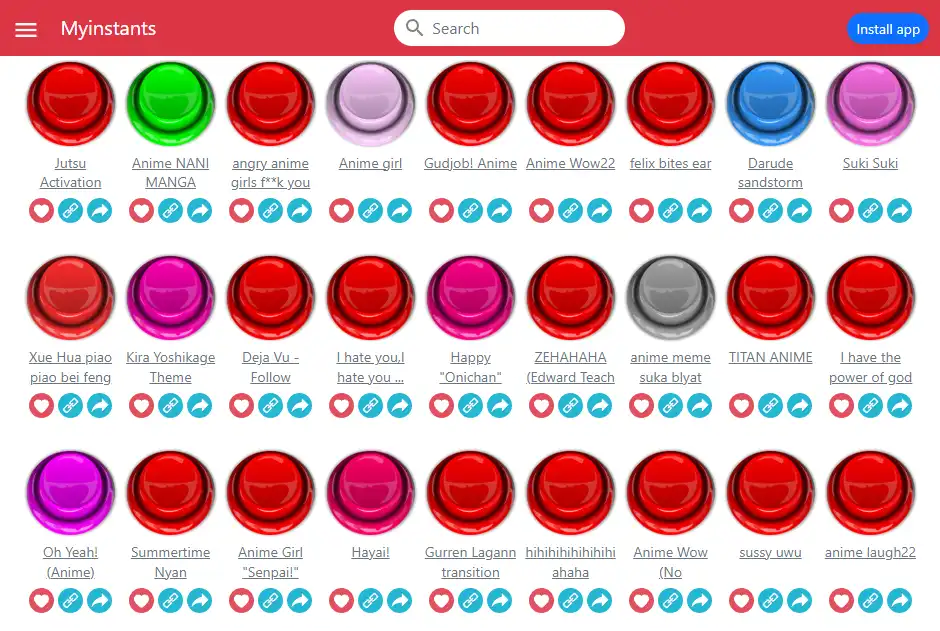 Anime Soundboards:
https://www.myinstants.com/en/search/?name=anime
Reviews:
Hundreds of thousands of sounds are uploaded by the developers and users.
Please click the virtual sound buttons to play the anime sounds.
You can share sounds with a link.
You can't download sounds from Myinstants.
You don't what a sound is before playing and hearing them.
Some contents are not kid-friendly.
#5. Soundboard 101
You might confuse it with 101 Soundboard, but this one is a newly created website.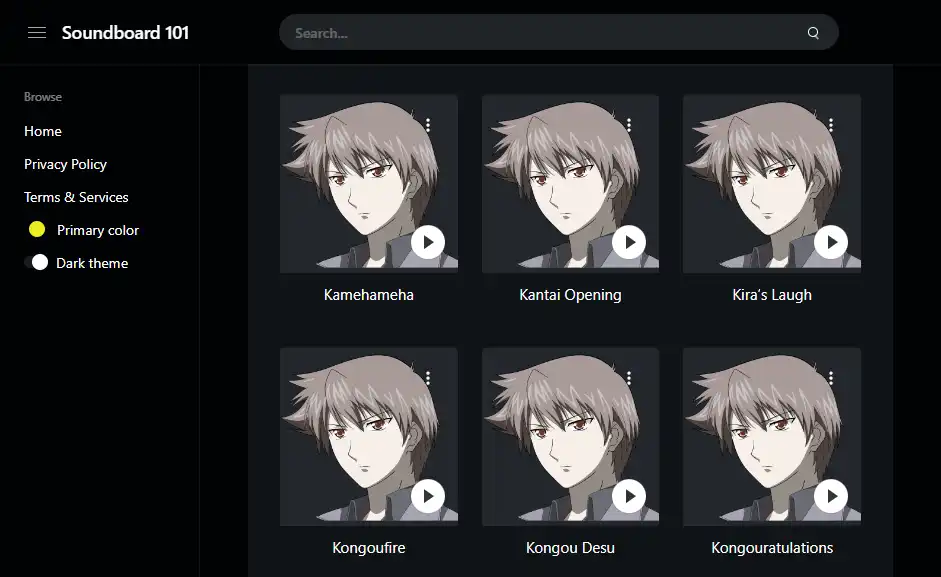 Anime Soundboards:
Anime Soundboard
Reviews:
It offers popular soundboards like Cat soundboard, Talking Ben soundboard, and Fart soundboard.
There are over 30 anime sounds from Japanese anime.
You can download sounds from the website in MP3 format.
Playback mode and speed can be adjusted.
You can add sounds to the playlist and queue for batch play.
#6. Soundboard Guy
Soundboard Guy is another soundboard website that provides an interface with virtual sound buttons.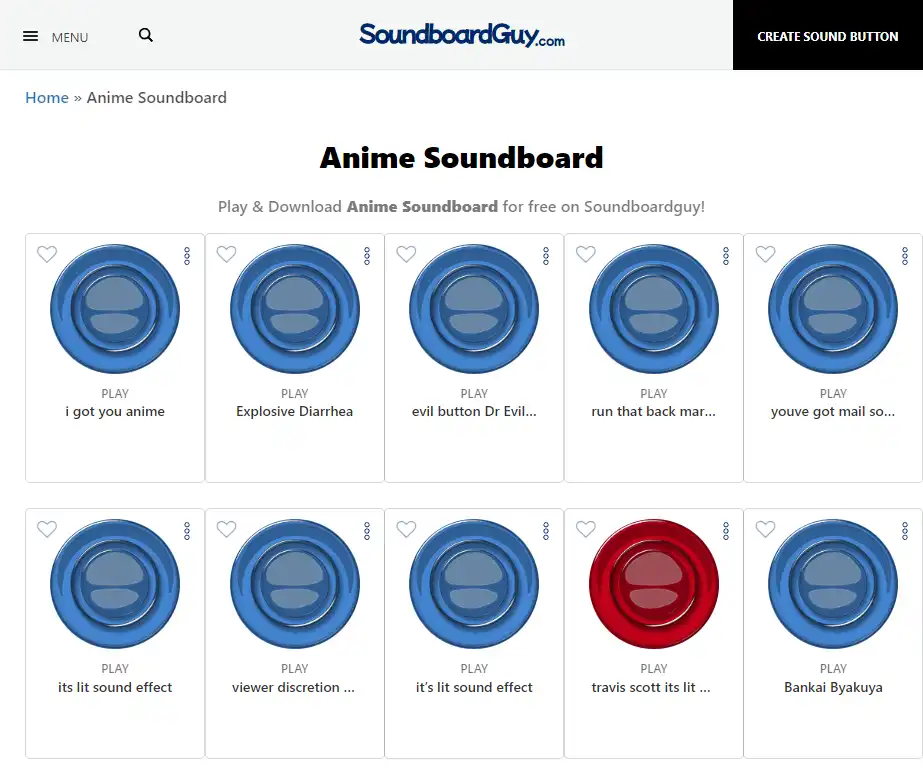 Anime Soundboards:
https://soundboardguy.com/soundboard/anime-soundboard/
Reviews:
100+ soundboards and 150,000+ sound buttons.
82 pages of anime sound effects.
You can click a virtual sound button to play a sound.
It supports sound downloads in MP3 format.
#7. MobCup
MobCup is a website for exclusive ringtones and wallpapers.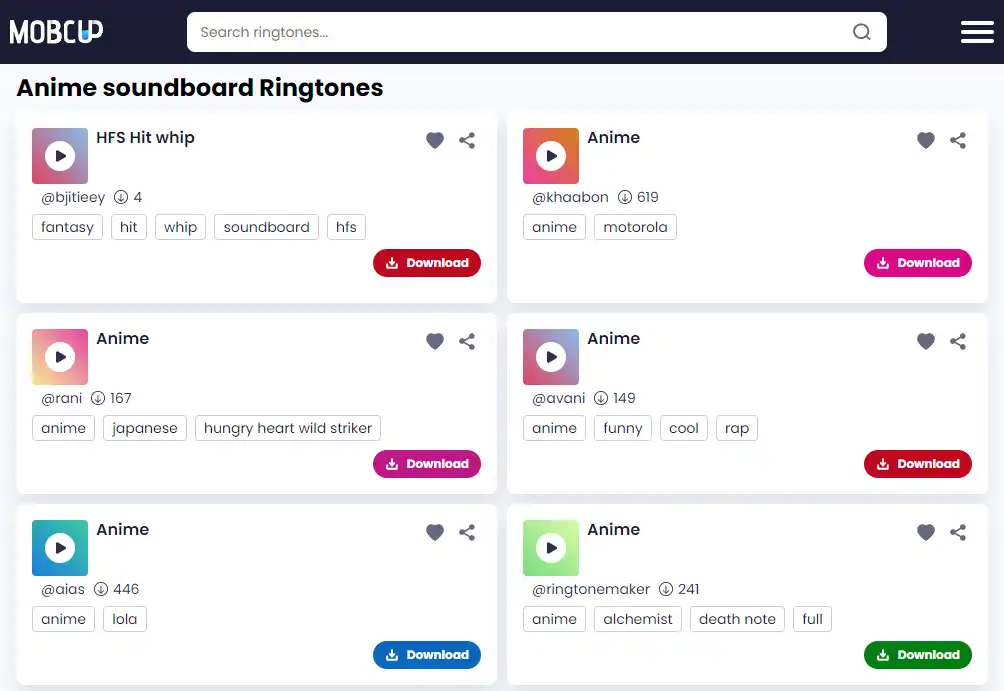 Anime Soundboards:
https://mobcup.net/browse/ringtones/mp3/0/downloads/anime-soundboard
Reviews:
Exploring to find anime ringtones uploaded by others.
You can download anime audio and set it as a ringtone for Android or iPhone.
You can see how many downloads of a ringtone.
You can add sounds to like or share them with links.
Best Anime Soundboard Software for Desktop
Now you have the best anime sounds, music, and ringtones. But how can you manage all the sound clips? You need FineVoice. The best anime soundboard software on the internet.
This software offers you 200+ ever-growing sound effects. And you upload your anime sounds to a customized Anime soundboard. You can play them whenever and wherever with the hotkeys.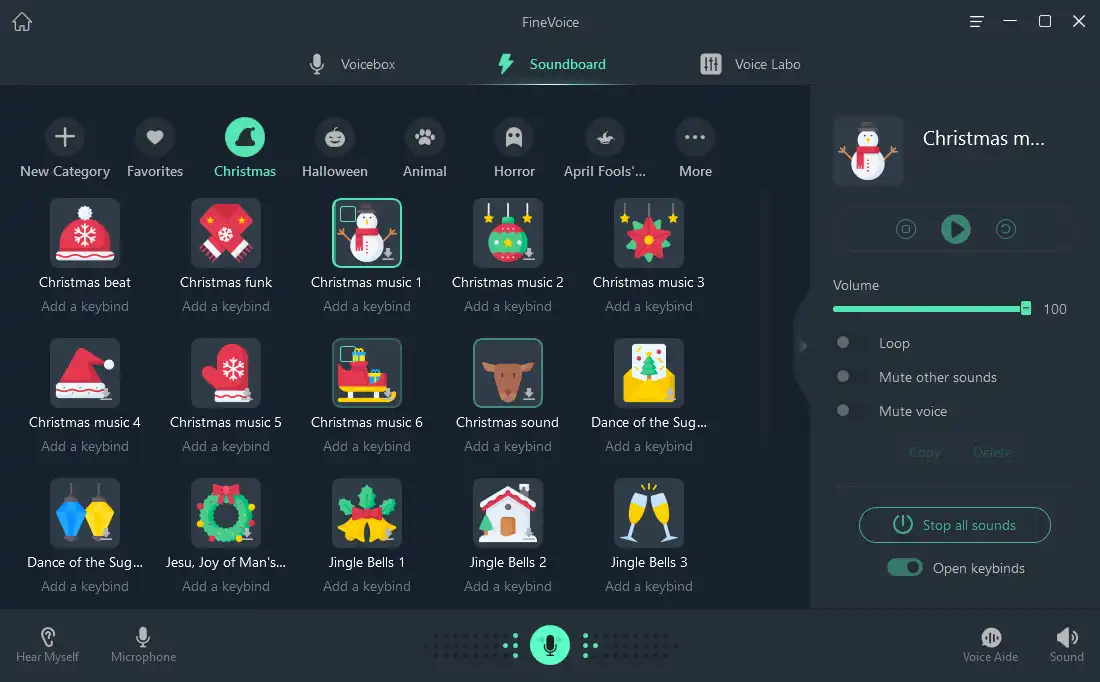 How to use FineVoice Anime Soundboard?
Step 1. Install FineVoice.
Step 2. Launch FineVoice. Open Real-Time Voice Changer and switch to the Soundboard tab.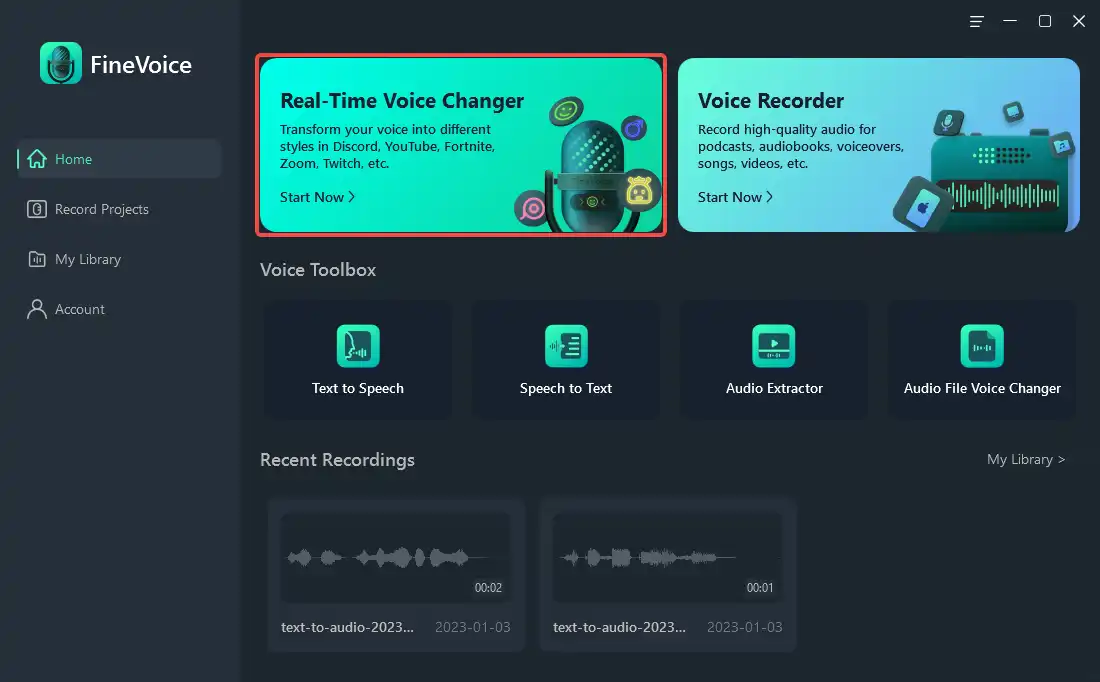 Step 3. Click New Category at the top left corner to create Anime soundboard.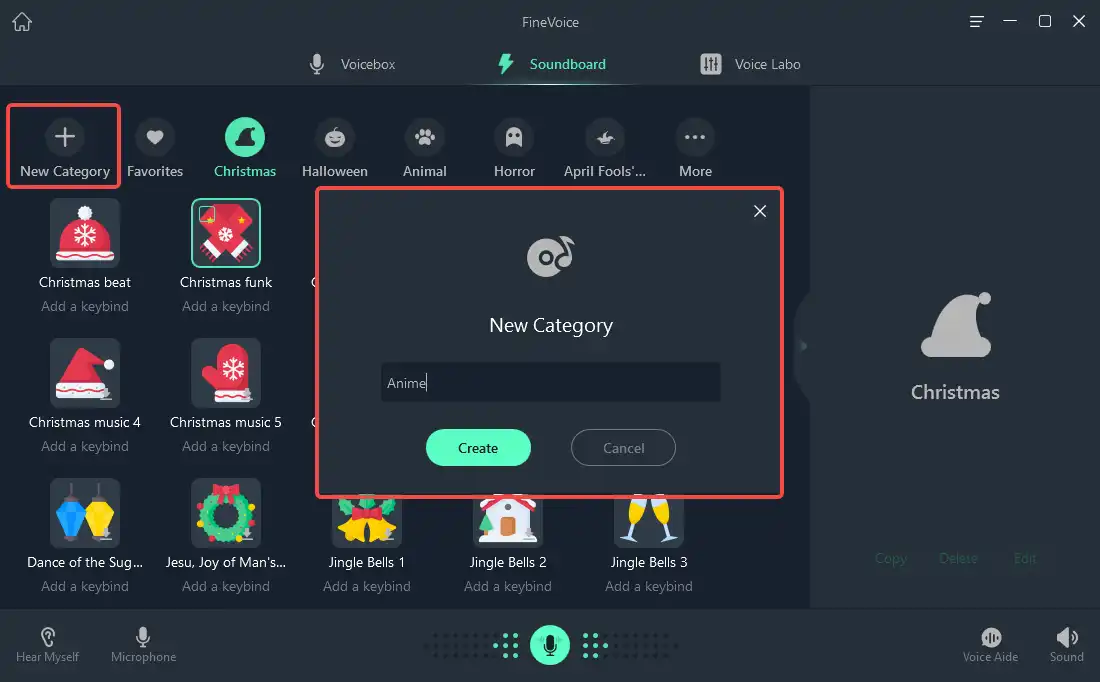 Step 3. Import anime audio files into the Anime soundboard. And add keybinds to play the sounds while gaming, streaming, or voice chatting.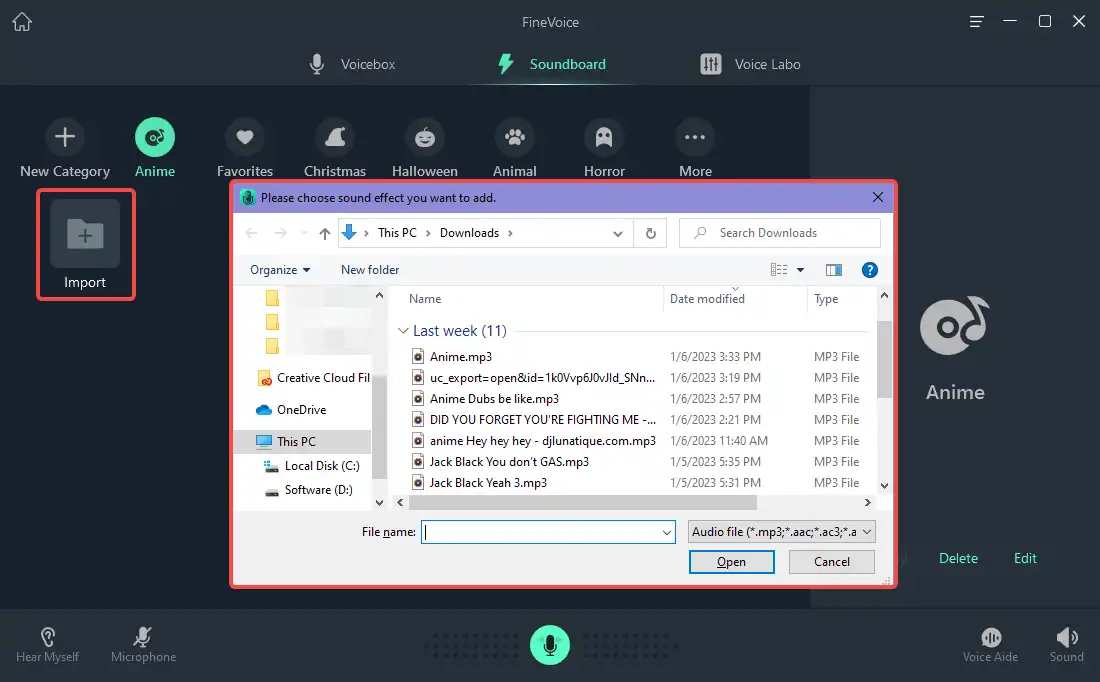 Best Anime Soundboard App for Mobile
Those we mentioned before are anime soundboards for desktop and online. If you want an anime soundboard on your Android phone, please try Anime Music & Ringtones.
We have compared all the anime soundboard software on the market and this one is undoubtedly the best in 2022. The software now has a high rating of 4.5 in Google Play, with 100k+ downloads and 13k reviews.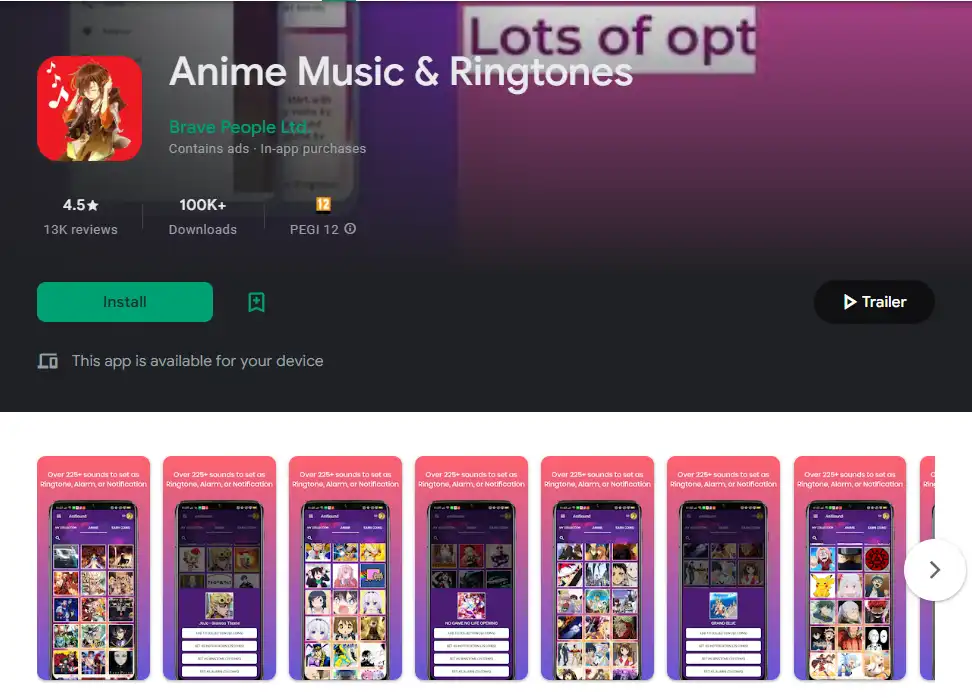 Features:
Hundreds of Anime music.
Play 100s of anime music.
Set anime music as ringtones, alarms, and notification sounds.
You need to earn coins to add anything to your collection.
Conclusion
Have you got your favorite anime soundboard? Visit and navigate for your favorite anime sounds. And manage them in the FineVoice soundboard. Create any soundboard you like and play the sounds to prank your friends, and add them to your videos, podcasts, or live streams.
Try FineVoice for Free
Powerful real-time voice changer for tuning your voice in gaming, streaming, and chatting. It comes with various voice & sound effects and supports creating custom voice. Get it for free.