Richard Tyler Blevins, better known as Ninja, currently streams Fortnite, Fall Guys, Among Us, and VALORANT on Twitch, YouTube, TikTok, and other social media. As of January 2023, Ninja is the most-followed Twitch channel with over 18.4 million total followers.
And he also has dozens of followers on YouTube and other streaming platforms. Do you want some Ninja soundboards to play his sounds in your streams or games? Do you want to create a custom Ninja soundboard in real-time voice changer software for the Fortnite game?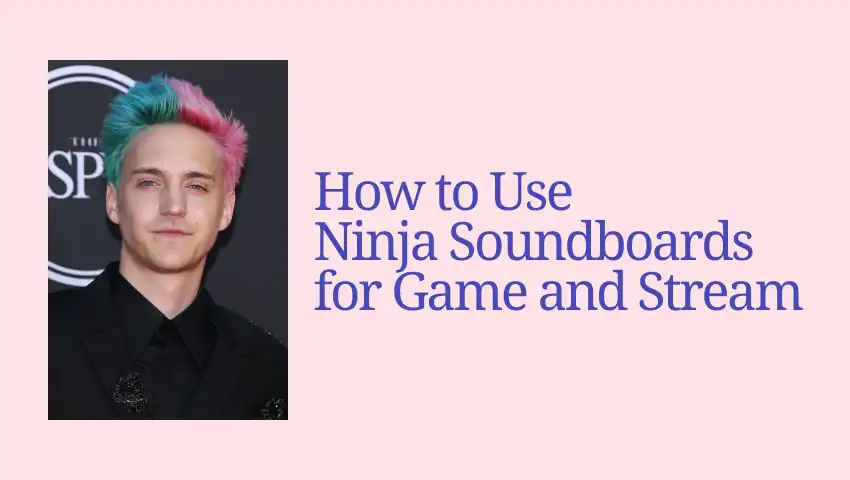 In this post, we will give you a guide on how to use the Ninja soundboard for gaming and streaming. And give you the top 3 online resources for Ninja soundboards. You can download Ninja sounds from these websites free of charge.
Part 1. Best Ninja Soundboard Software for PC
In this part, we will introduce the best Ninja soundboard software for Windows PC. FineVoice is a free real-time voice changer for Discord, Xbox, Fortnite, Twitch, and other game platforms.
With 30+ voice effects and 300+ sound effects, FineVoice gives you the best voice experience in games and live streams. And you can create a Ninja soundboard even Ninja voice with FineVoice.
If you need soundboard software to manage all your sound effects and audio files, you are at the right place.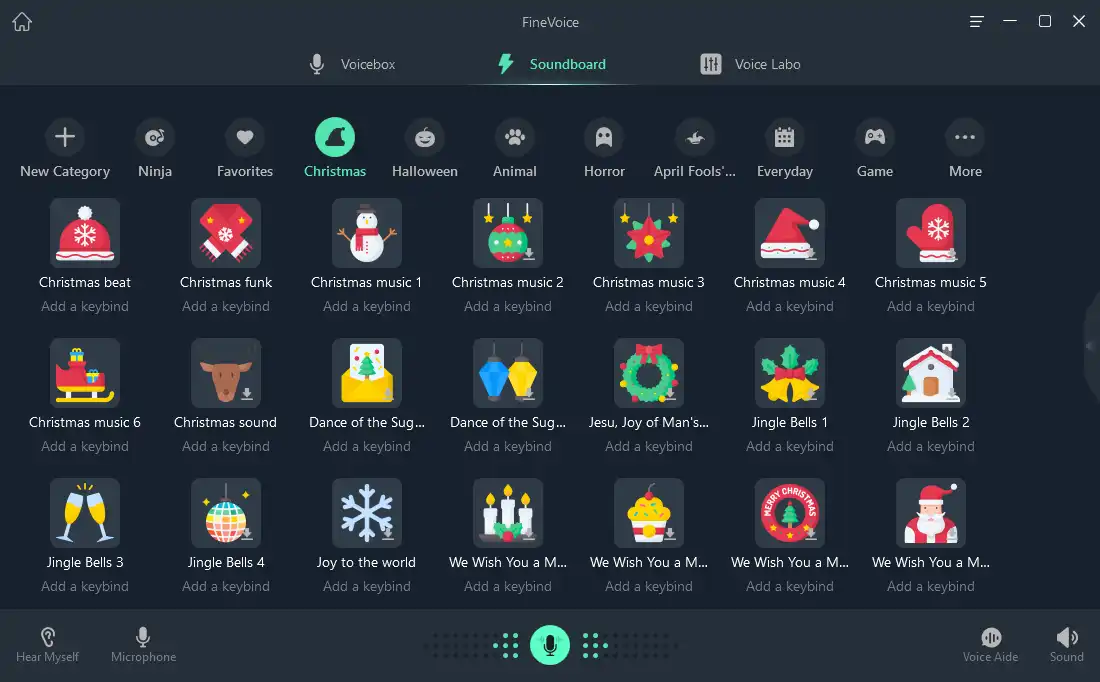 Let's learn about how to create and use Ninja soundboard with FineVoice.
Step 1. Install FineVoice.
Step 2. Open Real-Time Voice Changer and switch to the Soundboard tab.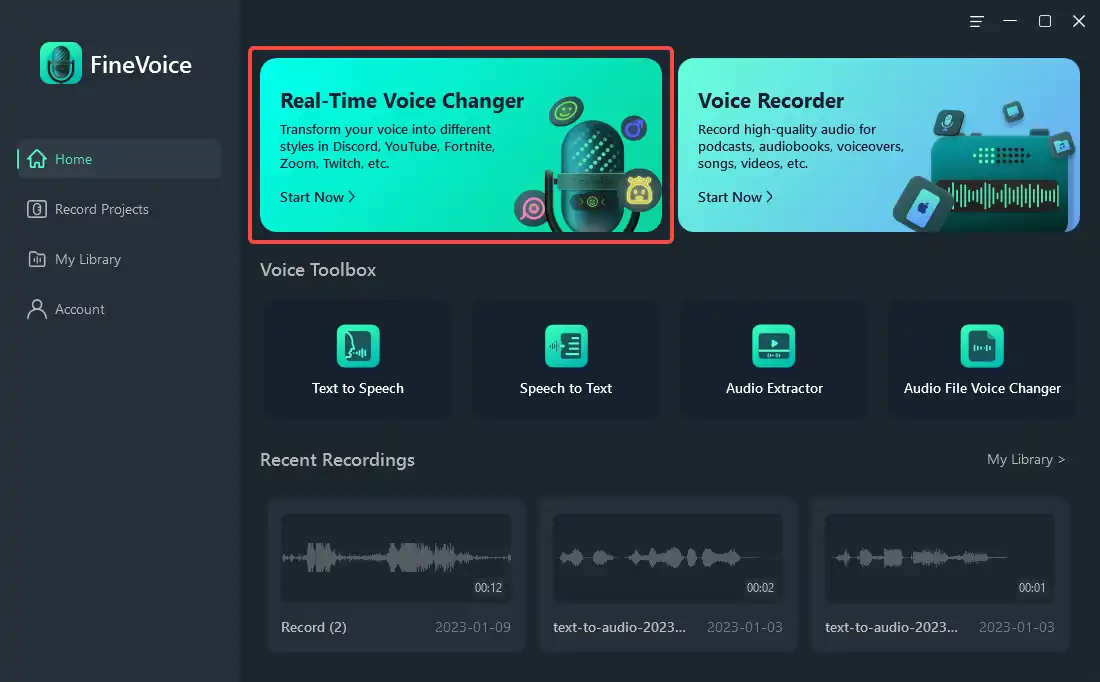 Step 3. Turn on Hear Myself and Microphone to capture your microphone and hear your voice.
Step 4. Add a New Category and name it Ninja.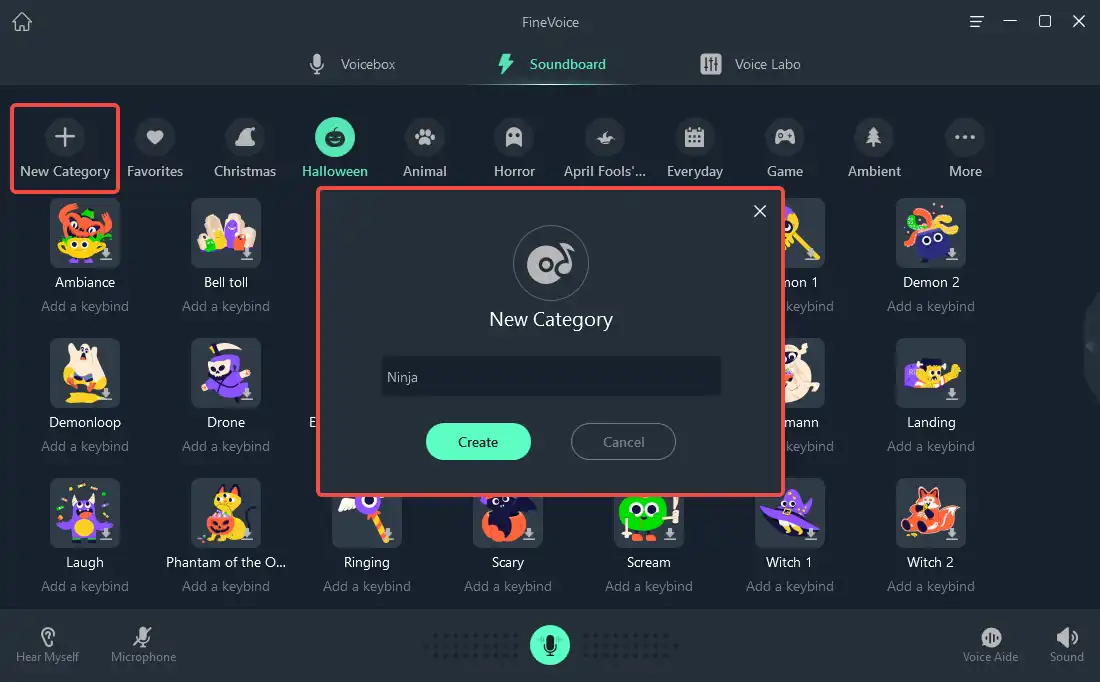 Step 5. Import audio files in MP3, AAC, AC3, AMR, MP2, or WAV format.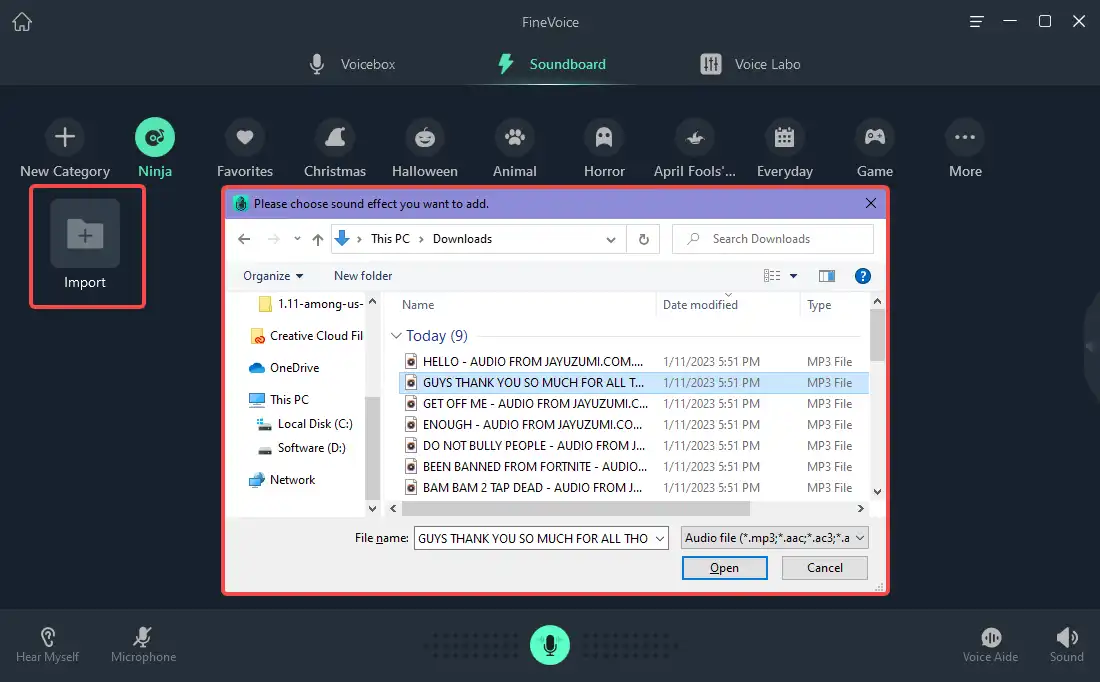 Step 6. Add keybinds to the sound and play them in Fortnite.
(Optional) You can record YouTube, Twitch, and all voice-capturing applications with FineVoice Voice Recorder. Record high-quality Ninja quotes and create your Ninja soundboard.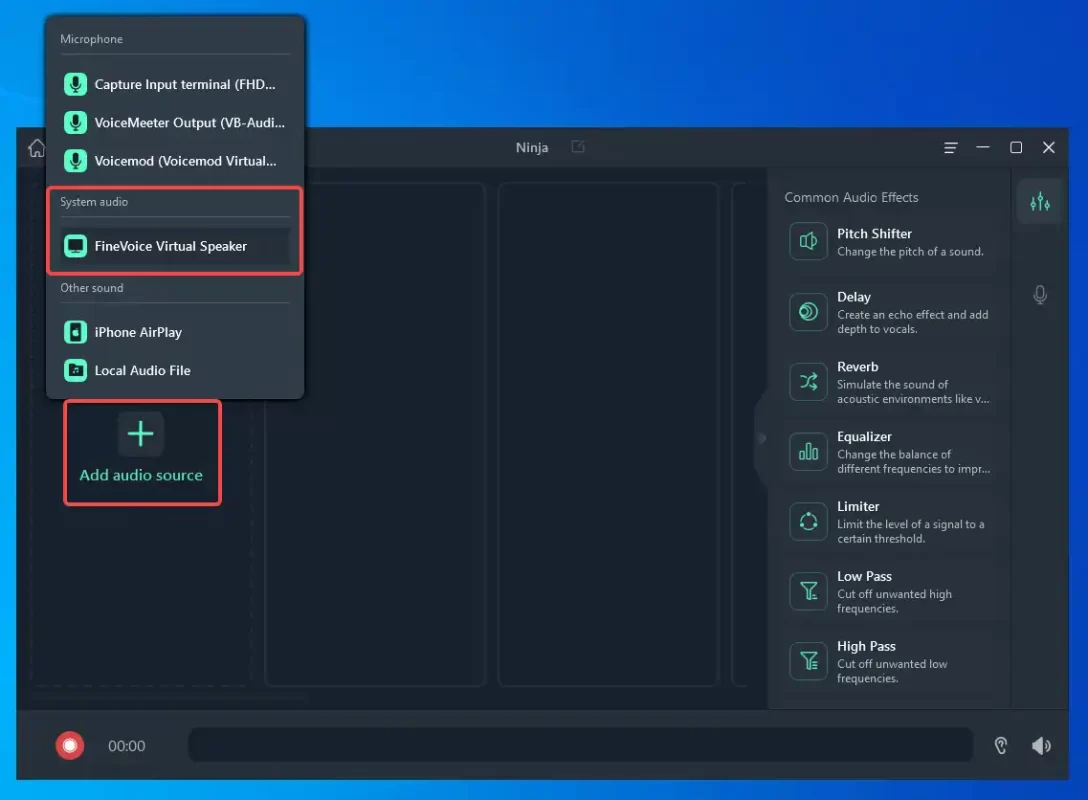 Part 2. 3 Best Ninja Soundboards for Sound Resource
In this part, we will give you the 3 best online resources to download the best Ninja sounds.
#1. Jayuzumi
Jayuzumi is a website working on providing soundboards of pop culture from memes to celebrities, from popular anime to cartoons.
Highlights:
Memorable user interface design.
The clear naming of sounds makes you easily find what you want.
You can control how to play the sounds.
A virtual soundboard gives you convenience and more fun.
You can download sounds from Jayuzumi with one click.
#2. 101 Soundboards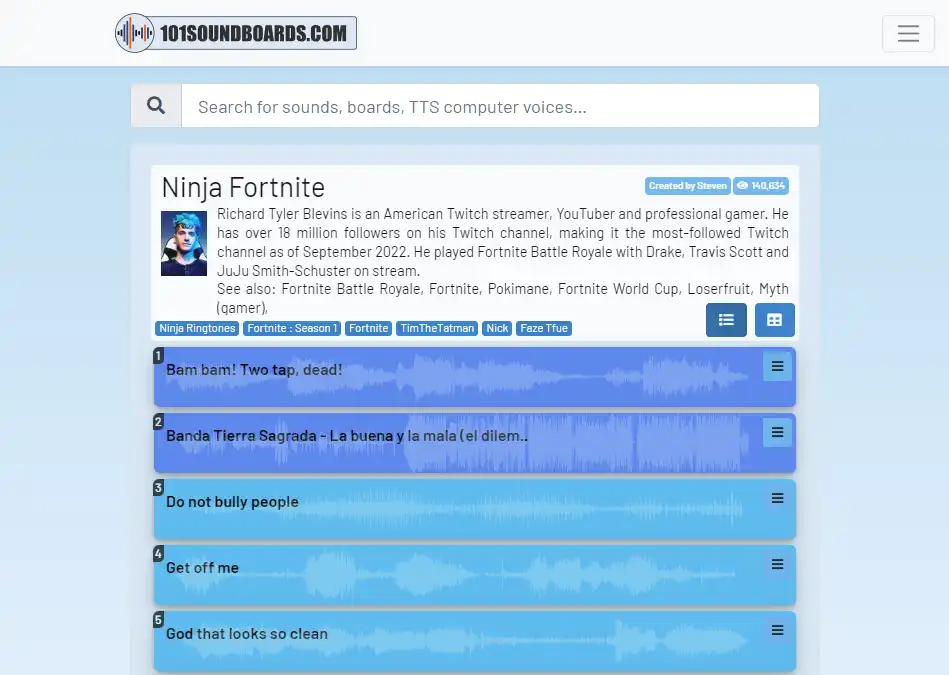 Highlights:
The largest soundboard website on the internet.
It has the most various sounds from mass media.
It allows you to play the sounds with hotkeys.
You can download sounds in MP3 format for free.
#3. Myinstants
Another online Ninja soundboard is Myinstants. It is the largest instant sound buttons website on the internet.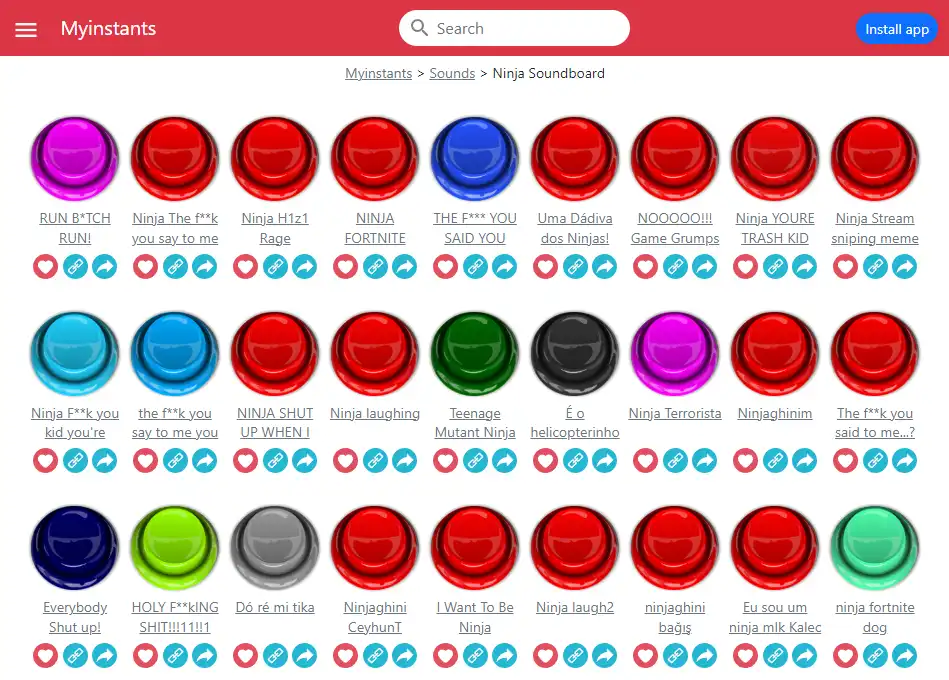 Highlights:
You play sounds on Myinstants by clicking on the instant sound buttons.
You can find funny sounds uploaded by other users.
Myinstants allows you to share a single sound button by sharing a link.
You can download sounds in MP3 format.
You can find the strangest and most uncommon sounds on Myinstants.
Conclusion
After reading this post, you get the best Ninja soundboards. And you know how to create a custom Ninja soundboard with FineVoice. Take away the free soundboard software and play Ninja sounds to add fun to your games and streams.
Try FineVoice for Free
Powerful real-time voice changer for tuning your voice in gaming, streaming, and chatting. It comes with various voice & sound effects and supports creating custom voice. Get it for free.