Have you watched Rick and Morty? There are so many people around the world who enjoy watching this animated sci-fi sitcom. Do you love it too? Do you want to collect classic quotes from Rick and Morty? Do you want to prank your friends who love this cartoon with Rick and Morty sounds?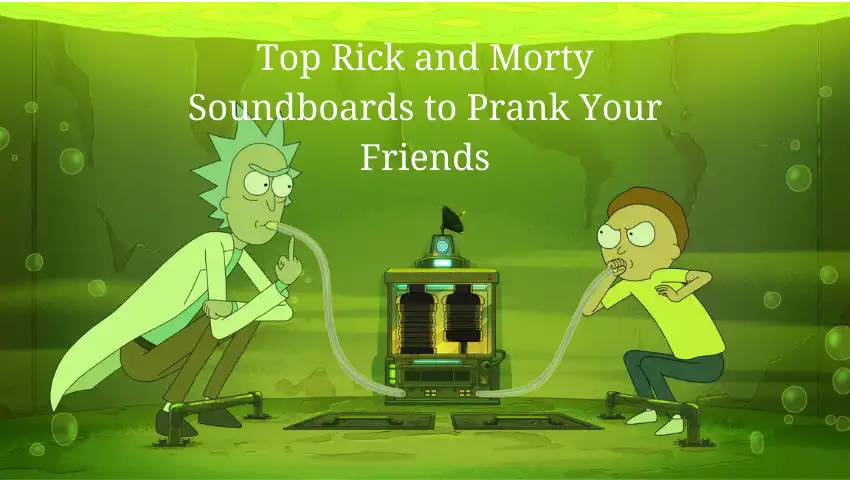 Read this post for top Rick and Morty soundboards to get the funniest Rick and Morty sounds.
Best Rick and Morty Soundboard Software for Your PC
We start by giving you the best Rick and Morty soundboard software on PC. Use it to create your Rick and Morty soundboard and manage all your sounds.
FineShare FineVoice is a real-time voice changer for PC. It works on voice chat platforms including Zoom, Google Meet, Microsoft Teams, etc.
So, you can call your friends on every application and play the Rick and Morty soundboard to prank them.
FineShare FineVoice soundboard offers 200+ various sound effects of all kinds and you can create custom soundboards to manage your sounds downloaded from the internet.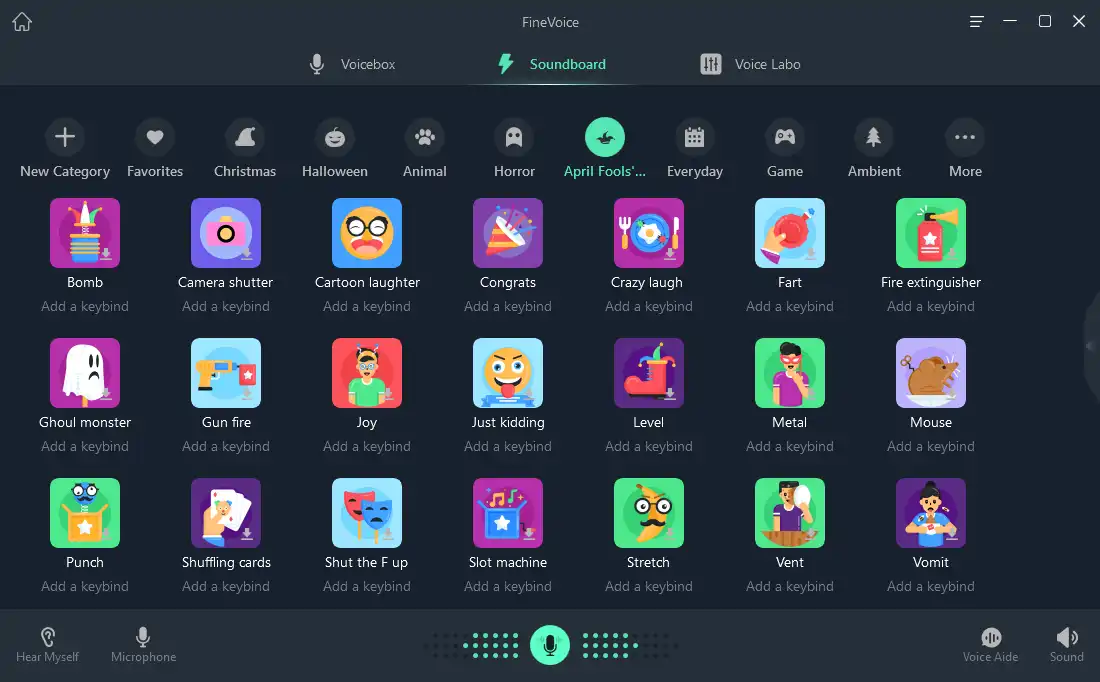 How to use the powerful Rick and Morty soundboard software?
Step 1. Click the button to install FineVoice on Windows PC.
Step 2. Launch FineVoice. Click on the Real-Time Voice Changer tab on the main interface.
Step 3. Go to the Soundboard tab. Find the New Category button at the top-left corner. Name the new category "Rick and Morty".
Step 4. In this new category, upload Rick and Morty audio files. You can manage the playback mode and add keybinds to the sounds.
Step 5. Join a voice chat and press hotkeys to prank your friends.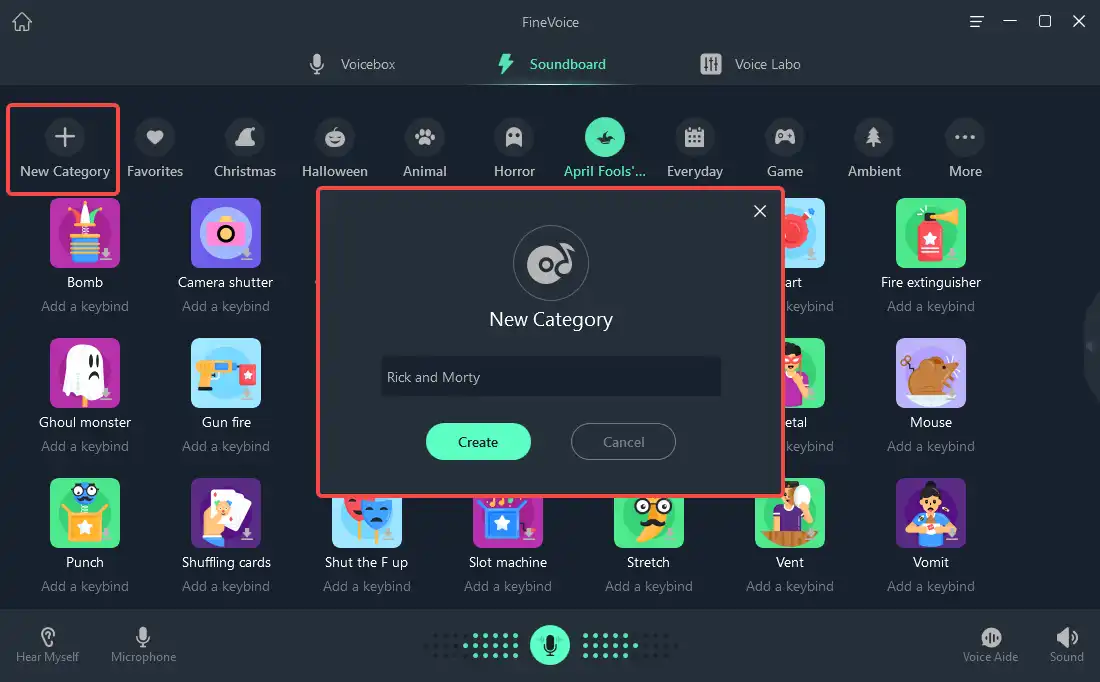 Top 5 Online Resources for Rick and Morty Soundboard
Now you know how to manage sounds in a soundboard software for easy use. But, where to find Rick and Morty soundboards online? Read on to get the top 5 online resources for Rick and Morty soundboard.
#1. Jayuzumi
On Jayuzumi, you can find Morty Smith and Rick Sanchez soundboards. And also sounds of other 16 popular characters like Mr. Meeseeks and Mr. Poopybutthole.
So, you can easily find a character's quotes by entering the individual webpage.
The only area for improvement of Jayuzumi Rick and Morty soundboards is that there are only sounds from Rick and Morty seasons 1-3.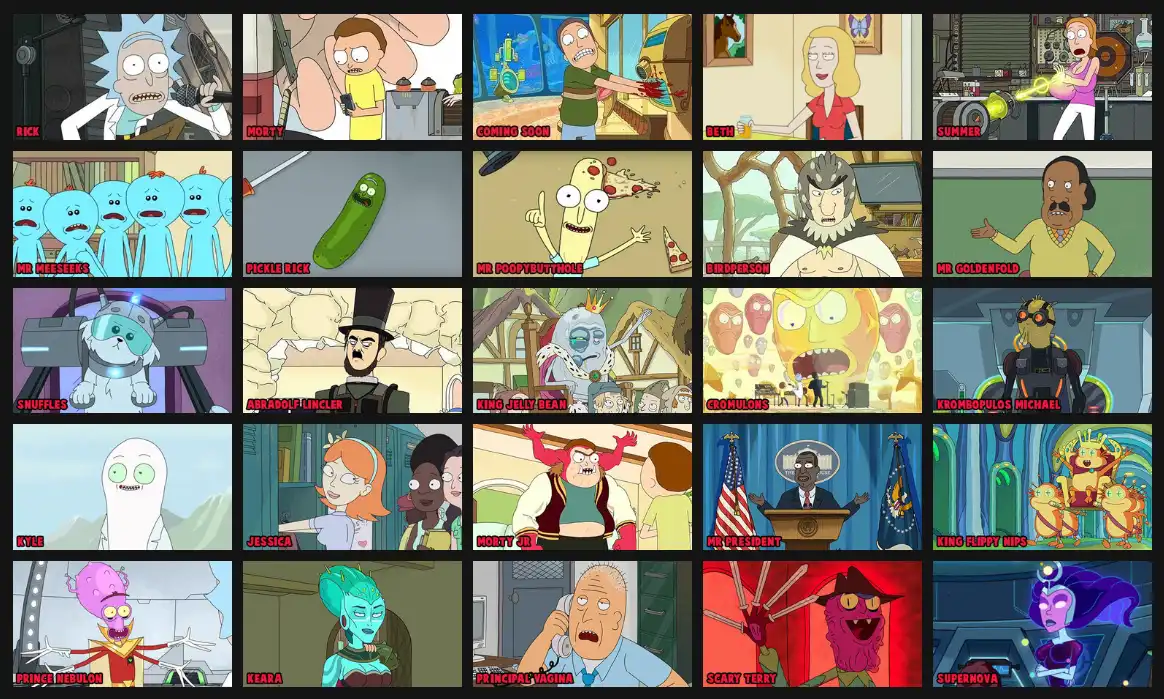 #2. 101 Soundboard
Search for Rick and Morty on 101soundbaord.com to find the most comprehensive collection of Rick and Morty soundboards. The sounds of the Sminth, Rick, Shleepants, Mr. President, and other characters are available on 101 Soundboard.
The line shows on the virtual sound button. You can click a button or press a key to play a sound. Downloading the MP3 file of a sound or sharing it with your friends is simple without effort.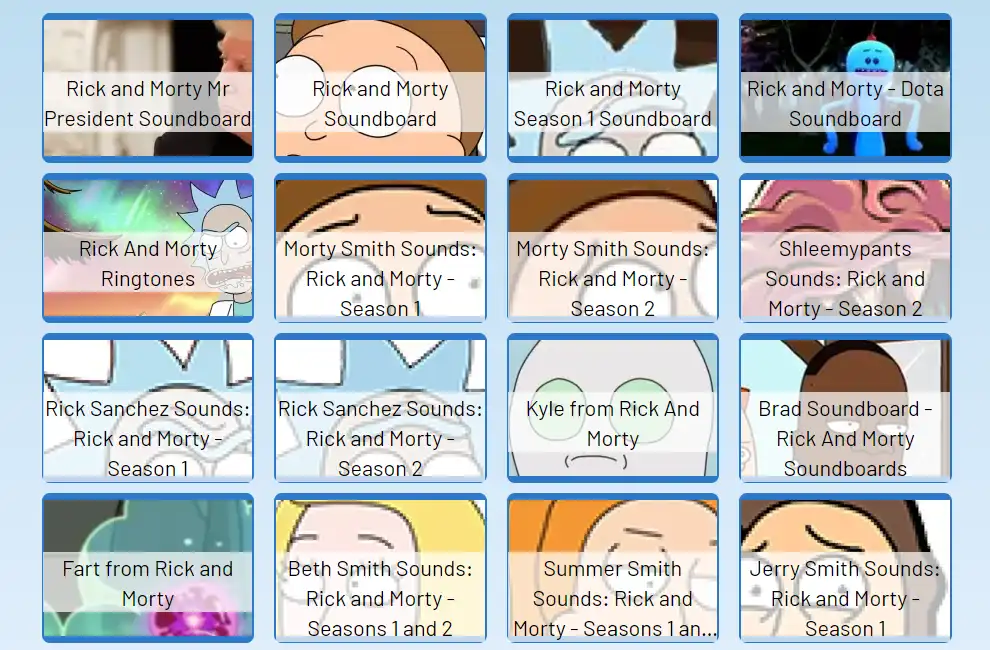 #3. Cartoon Soundboards
Want to find the cleanest online Rick and Morty soundboard? Cartoon Soundboards offers you clean web design. There are soundboards of Morty, Rick, and other 5 characters from seasons 1 and 2.
The website divides the sounds into several categories like intros, names, and replies, which make you find what you want easily.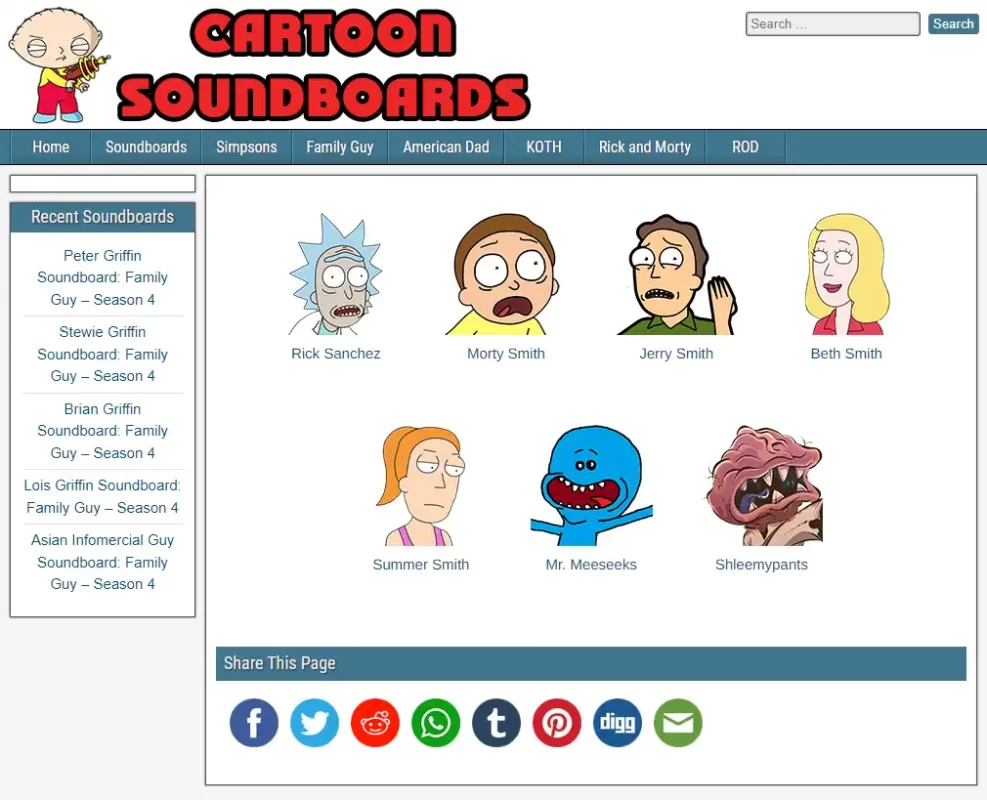 #4. Peal
Peal is a large library of soundboard sound clips. You can find girlfriend soundboards, meme soundboards, and celebrity soundboards such as Donald Trump and Arnold Schwarzenegger soundboards there.
People upload their audio clips and make soundboards on Peal. You can find several Rick and Morty soundboards uploaded by users.
The sounds show with images or gifs and the plays tell you what are the popular sounds. And it's easy to share sounds with links and download the audio file of a sound.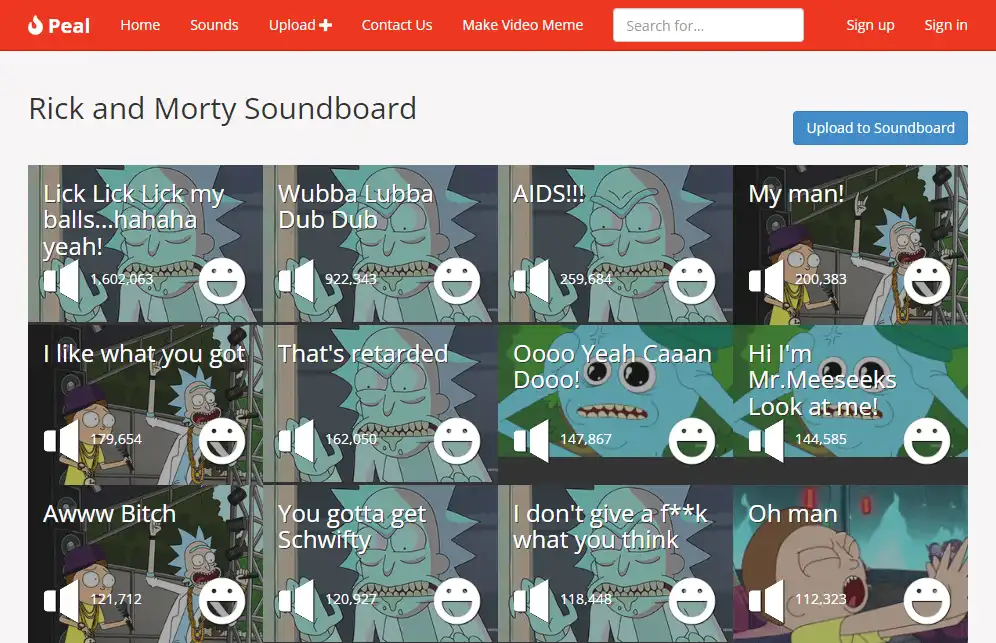 #5. Blerp
The last great online resource for Rick and Morty soundboard worth trying is Blerp. It is an audio expression platform designed for streamers, which makes it perfect for Discord and Twitch users.
Although you cannot download sounds, you can share any sounds via links. And with a Blerp account, you can create your soundboard and save sounds to your library.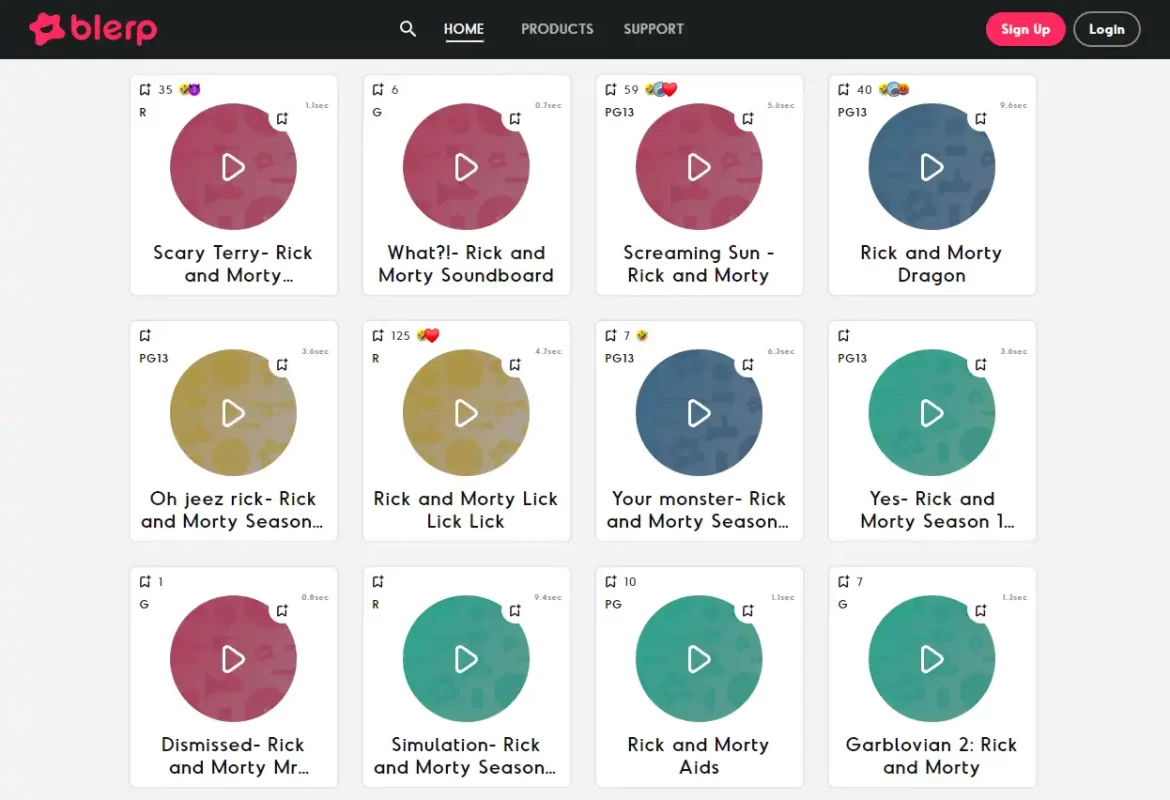 Conclusion
Ready to have fun with Rick and Morty soundboards? You already got the top 5 online resources for Morty and Rick soundboards as well as the best soundboard software for PC. Use FineVoice to create any soundboard and enjoy the funny sounds with your friends.