Have you ever played Talking Ben the Dog the game? Do you want to play Talking Ben's sound clips to prank your friends? Read this post for the best Talking Ben soundboards and how to interact with others using the sounds.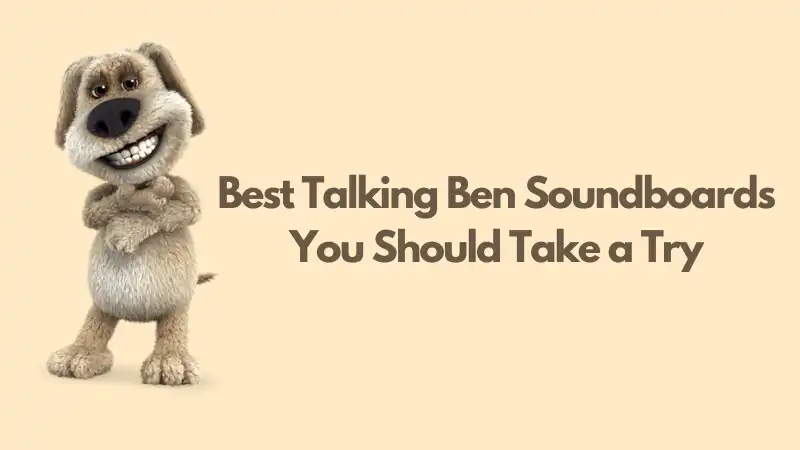 Who Is Talking Ben?
Have you ever played Talking Tom Cat? The mobile app was launched in 2010 and has achieved more than 18 billion downloads as of 2022. If so, you may ever hear of Talking Ben the Dog. It's another mobile game app owned by Outfit7 Limited.
Ben is a retired chemistry professor who loves reading newspapers and enjoys doing chemistry experiments. He is always nestled on the couch, and if you talk to Ben, he will repeat what you say. You can poke or tickle him or make a phone call to him. He makes reactions to what you say to him.
He can entertain you for hours, and don't forget to feed him after you play with him. Or else he will be cranky all day, but it's also adorable (Shh! Don't tell him).
Do you love Ben saying "Yes", or "No", or his snoring when reading a newspaper? Do you know Talking Ben soundboards enable you to hear Ben's sounds without playing the games?
How to Use the Best Talking Ben Soundboards
Read on, in this part, we will tell you how to collect the best Talking Ben sound effects and how to use them while voice chatting with others.
How to Create the Best Talking Ben Soundboard for Desktop
FineVoice is a real-time voice changer for all your voice chat platforms like Discord, Twitch, Zoom, and video games like Fortnite and CSGO. It offers 30+ voice effects and 200+ sound effects for your games, streams, and chats.
With the high-quality voice recorder and custom voice creation feature, you can also record Talking Ben sounds with his voice in your style.
How to create a custom Talking Ben soundboard with FineVoice:
Step 1. Click the button to download this free voice changer on your computer.
Step 2. Launch FineVoice and open the real-time voice changer.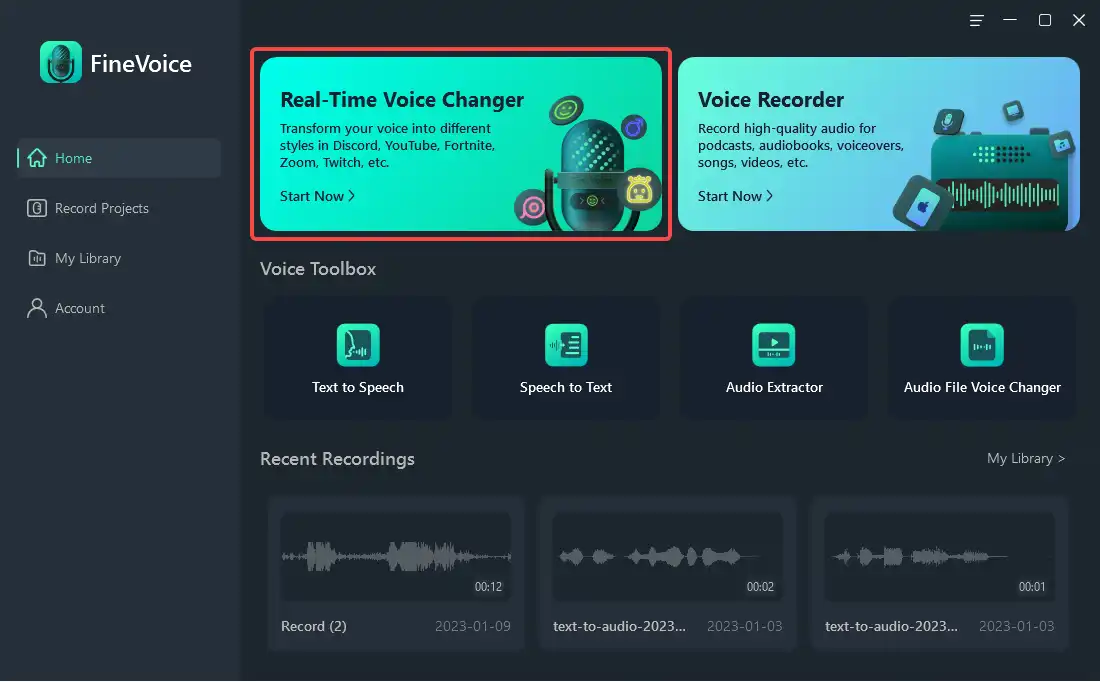 Step 3. To create a Talking Ben soundboard, you need to switch to the Soundboard tab.
Step 4. Find the New Category button at the top left. Click it to add a Talking Ben soundboard.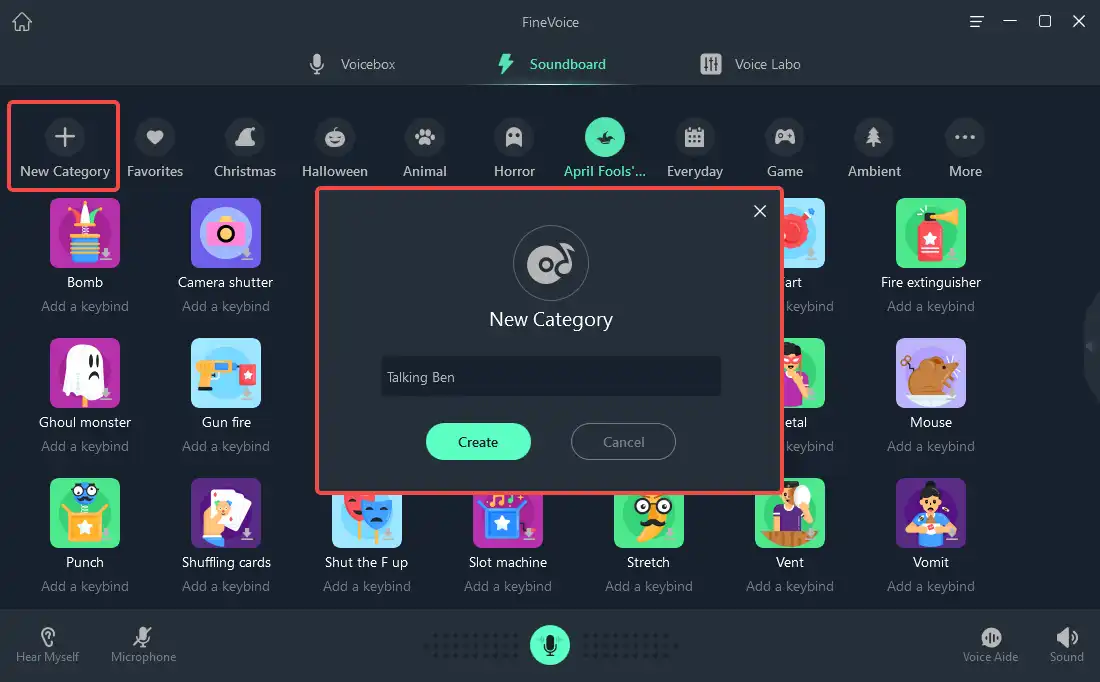 Step 5. Now you have an empty soundboard. Click the Import button to upload audio files in MP3, AAC, AC3, AMR, MP2, and WAV.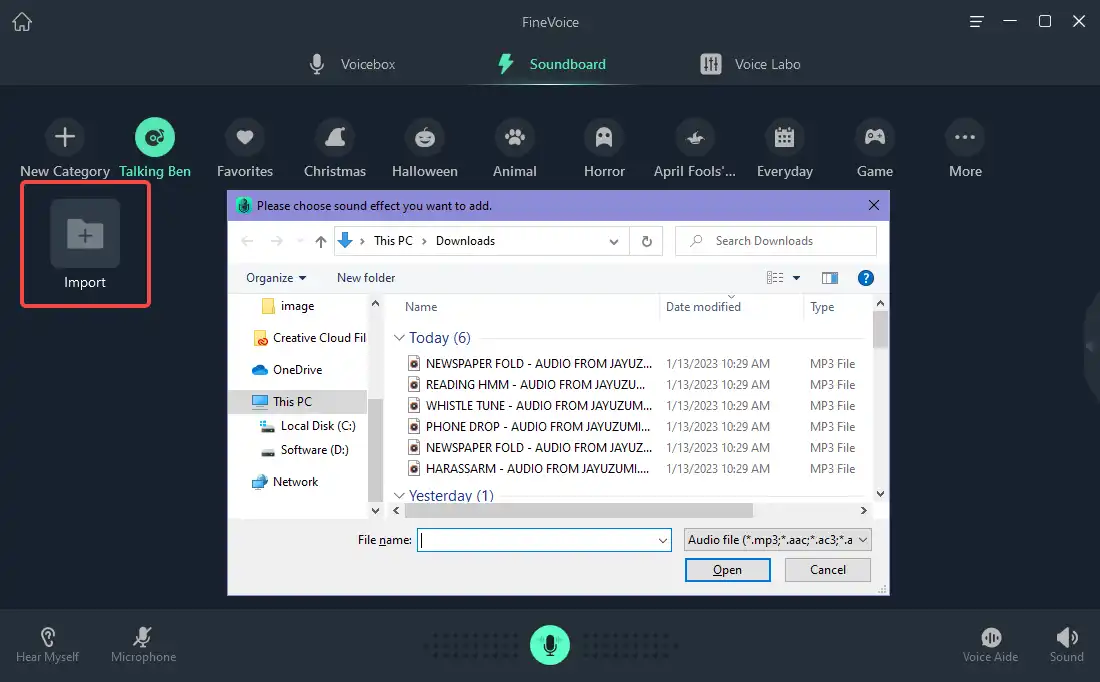 Step 6. Add keybinds to the sounds to play them whenever and wherever with hotkeys.
Where To Find Online Resources for Talking Ben Soundboards
#1. Myinstants
Myinstants is an online soundboard website. The sounds on Myinstants are displayed on the website with funny, colorful instant sound buttons.
You can find the most popular meme sounds, and the sounds from games, movies, TV, viral, anime, and other commonly used sound effects on Myinstants.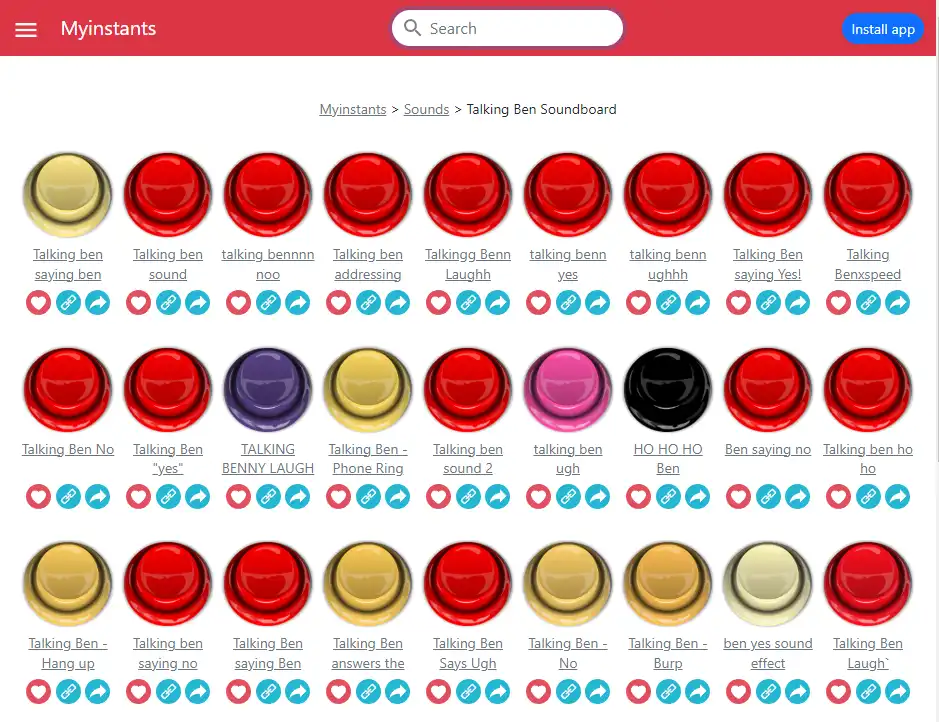 There are more than 30 sounds in the Talking Ben Soundboard on Myinstants, which include the classic Ben sounds such as "ben", "yes", "no", and "ha ha ha".
#2. 101 Soundboards
Let's move on to 101 Soundboards. It's an excellent website that provides over 2 million sound clips for you to play. I love its clean web design. Each soundboard has a clear thumbnail and the sounds are sorted alphabetically.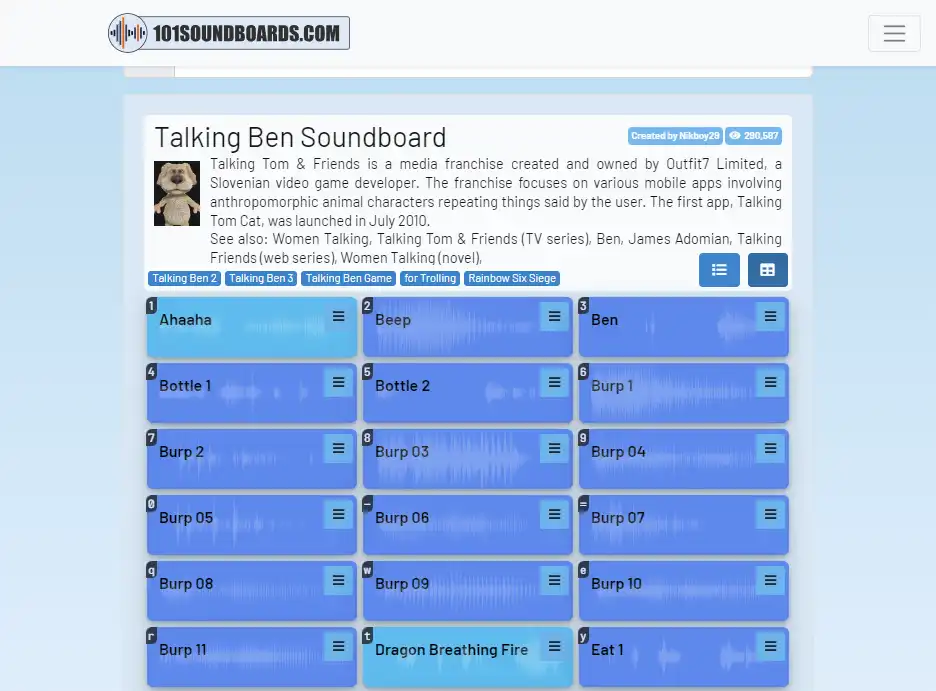 101 Soundboards offers more than 70 Talking Ben's sounds. You can find 10+ Ben burping sounds, 2 Ben's experiment explosion sounds, 5 Ben snoring sounds, and other funny sounds of Ben when he was reading a newspaper or reacting to your saying.
101 Soundboards supports hotkey playing. Clicking a sound or pressing on your keyboard to play a Talking Ben sound clip. You can share or download every sound offered by this website.
#3. Jayuzumi
Jayuzumi has hundreds of different soundboards and some of them have over 300 sound clips. You can access it on desktop and mobile.
On Jayuzumi, you can find soundboards from celebrities such as Arnold, Leo Dicaprio, and Donald Trump to cartoon characters from Rick and Morty, South Park, Bojack, SpongeBob, Minions, etc.
Disney, heroes and villains, and animation soundboards are also available on Jayuzumi.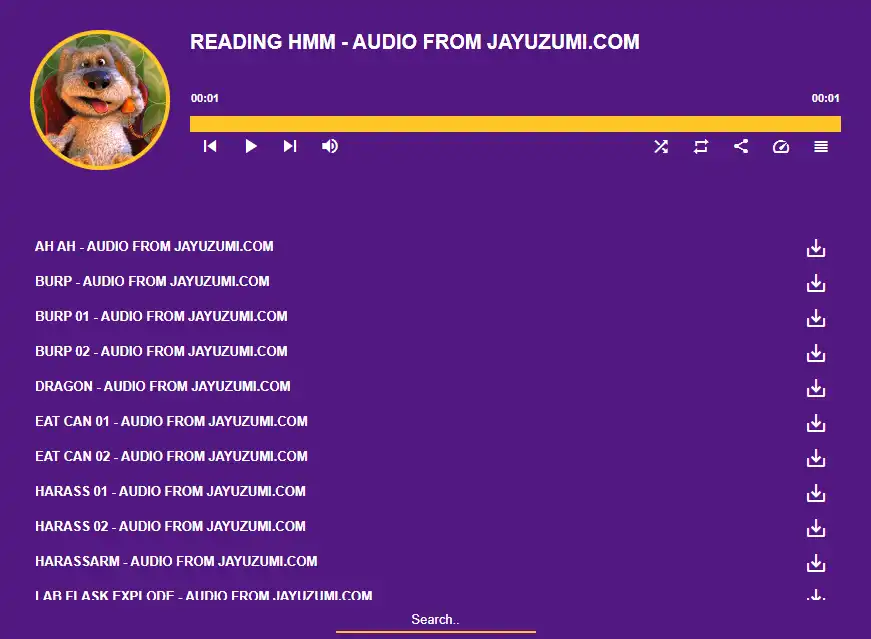 There are about 35 sound clips in the Talking Ben Soundboard. Search for the keywords and scroll down to the sound playlist. You can click one sound to play it and change the playback mode of a sound. Volume and speed adjustment are attainable. Sharing and downloading are possible.
Some popular soundboards on Jayuzumi:
Donald Trump Soundboard
DaBaby Soundboard
Rick and Morty Soundboards
Conclusion
In this post, we tell you how to create and manage your Talking Ben soundboard and give you the 3 best online resources for Talking Ben sound effects. Use the sounds to prank your friends or drop them in your content. Earn money in streaming like YouTuber IShouSpeed.
Try FineVoice for Free
Powerful real-time voice changer for tuning your voice in gaming, streaming, and chatting. It comes with various voice & sound effects and supports creating custom voice. Get it for free.