Do you love Ariana Grande's voice and wish you could sing like her? Or do you want to create your songs in her style and share them with your friends or fans?
Discover the world of Ariana Grande AI voice generators and cover generators, where technology brings her captivating vocals to life. Unleash your creativity and create astonishing AI singing performances that captivate audiences worldwide.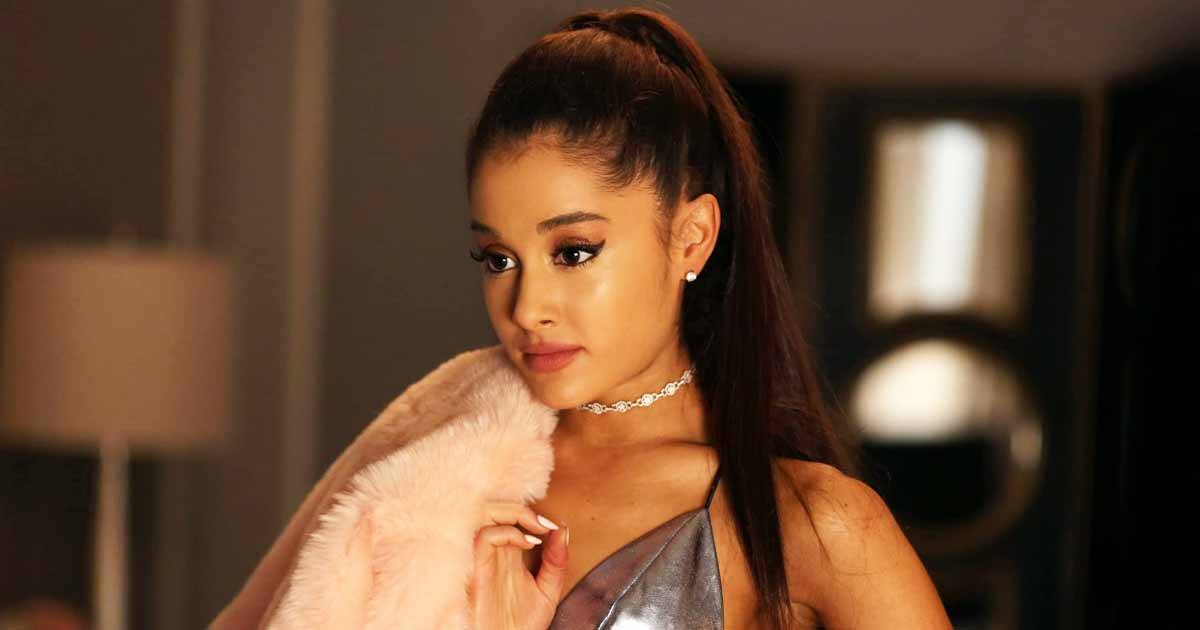 In this post, we will introduce the best Ariana Grande AI voice generators to you. But first, let's learn more about Ariana Grande.
Who Is Ariana Grande?
Ariana Grande, born on June 26, 1993, is an American singer, songwriter, and actress. Rising to fame in the early 2010s, her powerful vocals and soulful performances captivated audiences worldwide. Starting her career as an actress, she transitioned to a successful music journey with chart-topping albums like "Yours Truly," "Dangerous Woman," and "Thank U, Next."
Known for her distinctive vocal style and emotional deliveries, Ariana has become one of the most influential artists of her generation. Beyond music, she is a philanthropist, advocating for mental health awareness, LGBTQ+ rights, and women's empowerment.
With Ariana Grande AI voice generators and changers, fans and creators can now experience her iconic vocals in AI singing creations.
Top 2 Online Ariana Grande AI Song Cover Generators
#1. FineShare Singify
Want to make Ariana Grande AI cover songs without any effort? Try FineShare Singify. It's an online Ariana Grande AI cover generator that allows you to make any song cover in 3 steps.
Explore FineShare Singify for 100+ AI voice models of singers, rappers, characters, and original humans. This web-based tool lets you make any song covers with your favorite artists. You can make Taylor Swift sing 7 Rings, or Ariana Grande sing Gorgeous.
FineShare Singify allows you to add input media in different ways. You can record your microphone, upload audio files, or paste a YouTube video link. Moreover, with the search feature, you can simply type a keyword to find any YouTube video you want.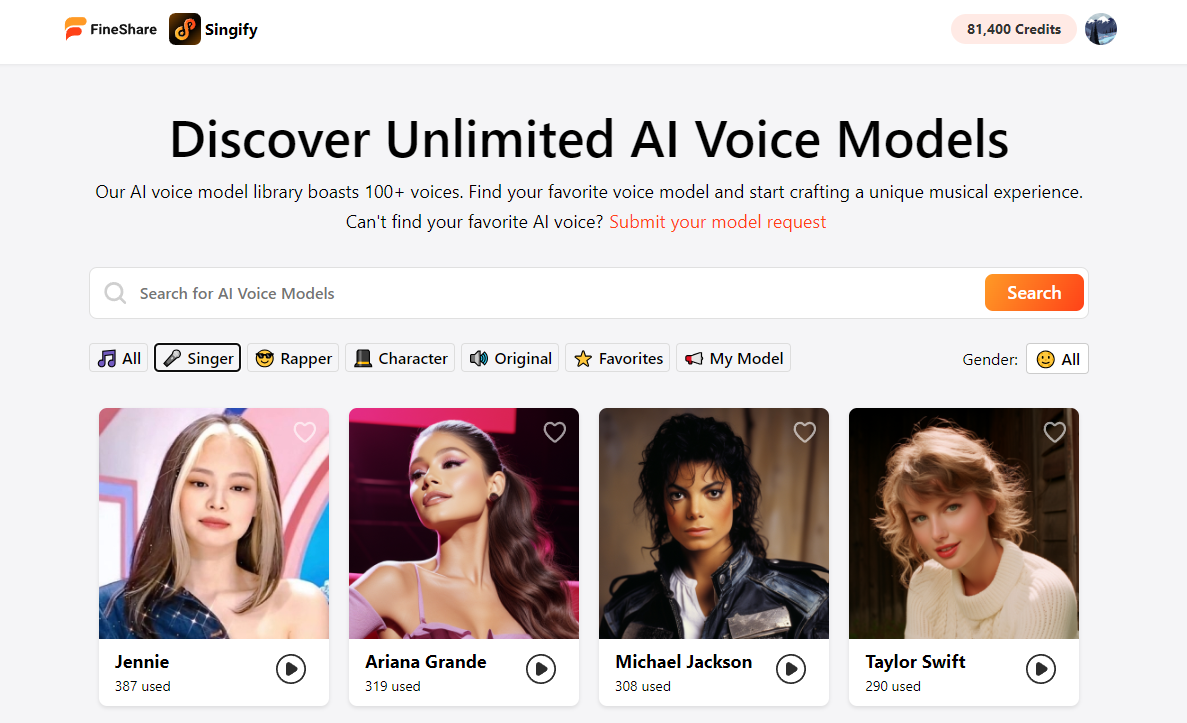 #2. Voicify AI
Voicify AI is an innovative Ariana Grande AI cover generator that allows users to create AI music covers using AI voice models of their favorite artists. With hundreds of community-uploaded AI voice models like Juice WRLD, Drake, Kanye West, and Travis Scott, or the option to create custom ones, users can immerse themselves in an unprecedented musical experience.
By sharing their covers and discovering new AI music, users can unleash their creativity and connect with like-minded enthusiasts.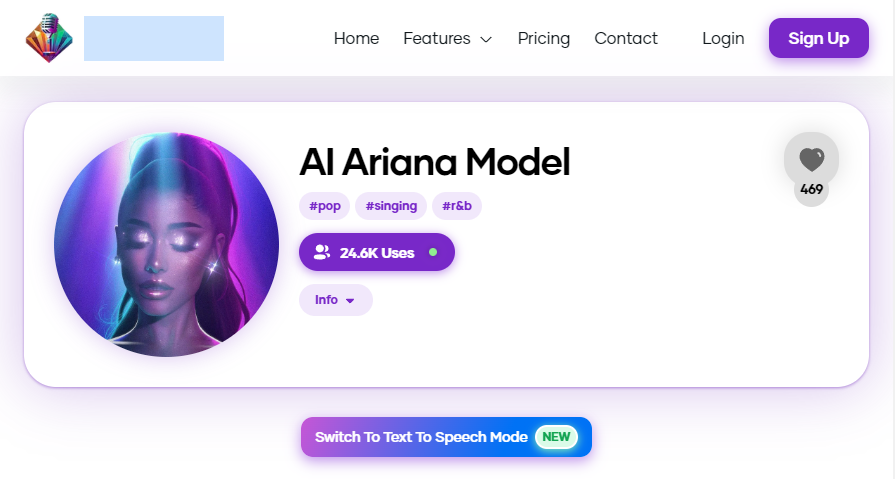 Top 2 Ariana Grande AI Voice Generators
To help you embark on your AI singing journey, first, we'll explore the top two Ariana Grande AI voice generators that have garnered acclaim for their authenticity and quality.
#1. FineShare FineVoice
FineShare FineVoice stands at the forefront of Ariana Grande text-to-speech software, offering a plethora of hundreds of high-quality voices. With 220 voices in 40 languages and accents, the FineVoice text-to-speech feature makes AI singing creation effortless and enjoyable.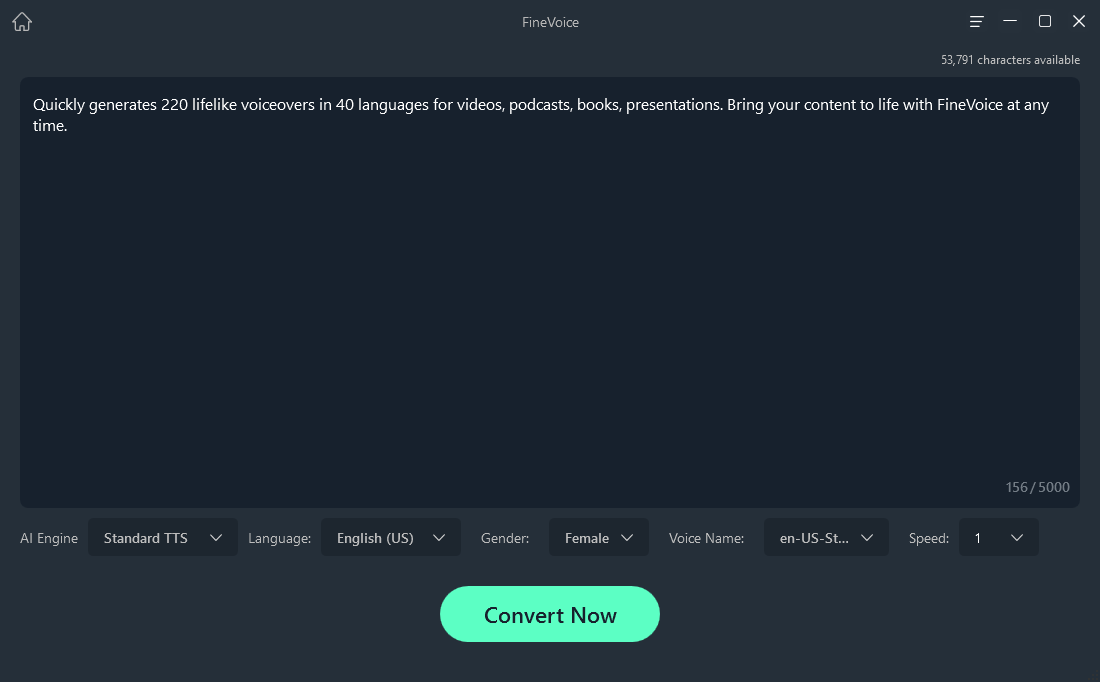 Pros:
User-Friendly Interface
Extensive Voice Library
Easy Integration
High-Quality and Realistic Effects
Fast Generation Speed
Powerful Voice Tools
Cons:
Only for Windows
Limited Free Usage
How to Use FineShare FineVoice AI voice generator:
Step 1. Install FineVoice on your Windows computer.
Step 2. Launch it and open the Text to Speech feature.
Step 3. Type or paste the text and choose from the voices.
Step 4. Click on the Convert Now button and wait for the generated audio.
#2. FakeYou
FakeYou boasts advanced voice cloning capabilities, enabling users to generate lifelike voices from text or audio samples. Its deep learning algorithms meticulously capture Ariana Grande's vocal nuances, delivering a seamless and authentic AI singing experience.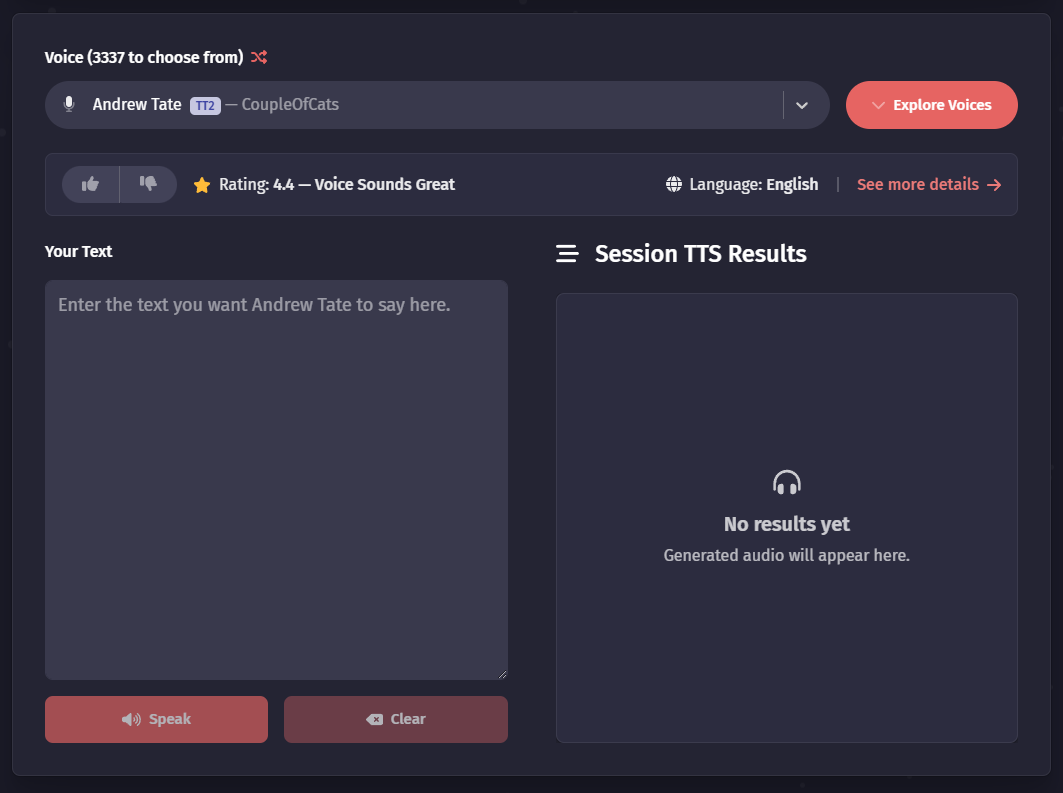 Pros:
Rich AI Voice Resources
Large User Community
Realistic AI Singing
Secure Data Privacy
Cons:
Slow Delivery
Limited Accents Support
Limited Free Usage
Pros:
Conclusion
The world of AI singing has never been more exciting, thanks to Ariana Grande AI voice generators. Embrace the power of AI technology to create mesmerizing AI singing performances that astound and inspire. Whether you're a content creator, an aspiring musician, or just love having fun with technology, these AI voice generators will unlock a world of possibilities for your creative expression.
FAQs
#1. Can I generate Ariana Grande AI voice free?
You can use FineShare Singify to make Ariana Grande AI voice free online with only three steps. And you can download the AI song for free to share with others.
#2. Are there any Ariana Grande voice changer online?
Yes, FineShare Online Voice Changer is a free web-based tool you can use to create Ariana Grande speeches. You can use it to change the voice of audio files or your recording with a microphone.
#3. Why are Ariana Grande AI song covers popular?
Ariana Grande AI song covers are popular because they are fun, creative, and impressive. They showcase the potential of AI technology to create realistic and expressive musical compositions. They also appeal to fans of Ariana Grande and other artists who want to hear their favorite songs in a new way.