Do you love Eminem and his rap songs? Do you wish you could sound like him and impress your friends or fans? If yes, then you are in luck.
In this post, we will show you the 4 best Eminem text to speech generators to create realistic and expressive audio that sounds like the rap legend himself.
Who Is Eminem and What Is Eminem Text to Speech?
Eminem is a legendary rapper, producer, and actor who has won 15 Grammys and an Oscar. He started rapping at 14 and became famous with his album The Slim Shady LP (1999).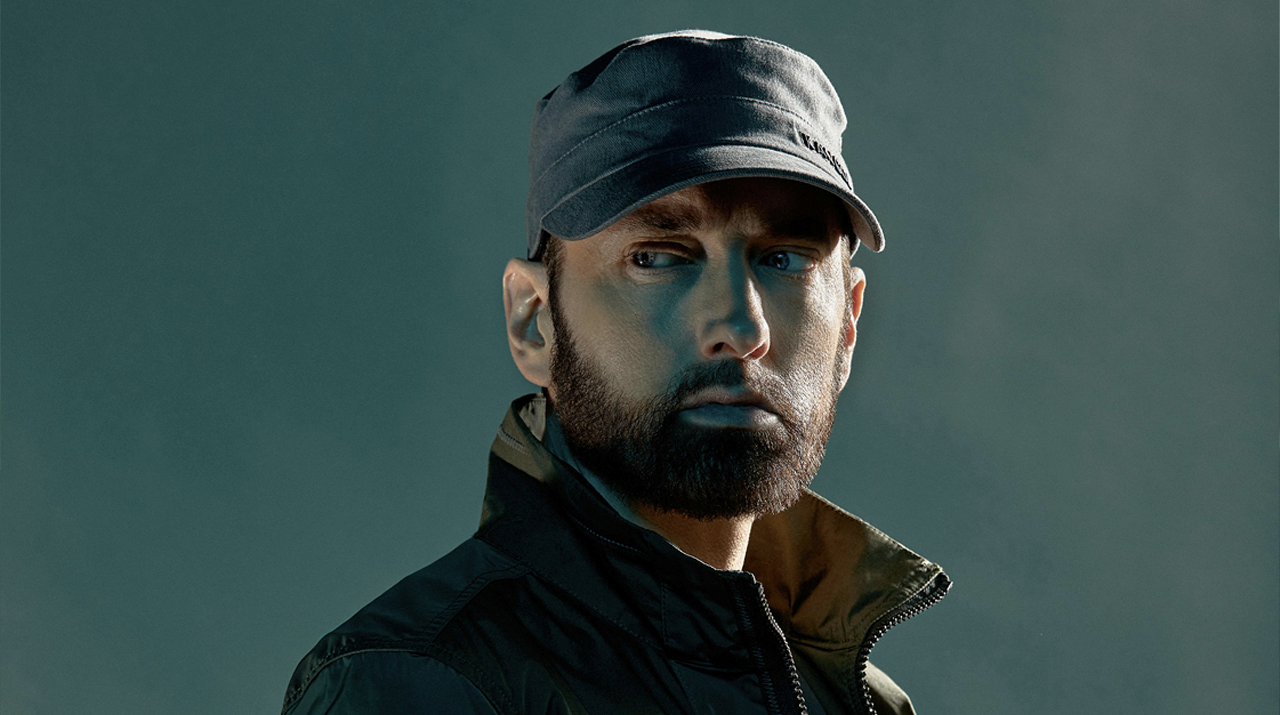 Eminem text-to-speech is a technology that converts text into speech that sounds like Eminem. You can use it for fun, prank, gaming, voiceover, or audio production. It uses AI algorithms to mimic his voice.
There are different Eminem text to speech generators online or as software that can help you sound like him. Read on and find the best Eminem AI voice generators for yourself.
#1. FineShare FineVoice – Eminem Voice Generator for PC Users
FineShare FineVoice is an Eminem voice text to speech generator for PC users. It is a powerful and versatile software that allows you to create voiceovers for personal use, conversation systems, social media videos, eLearning, or business purposes.
You can also use FineShare FineVoice to prank your friends on phone calls, social media chats, video games, or any other platform that supports audio communication. The real-time voice changer offers 30+ voice effects and 200+ sound effects in preset.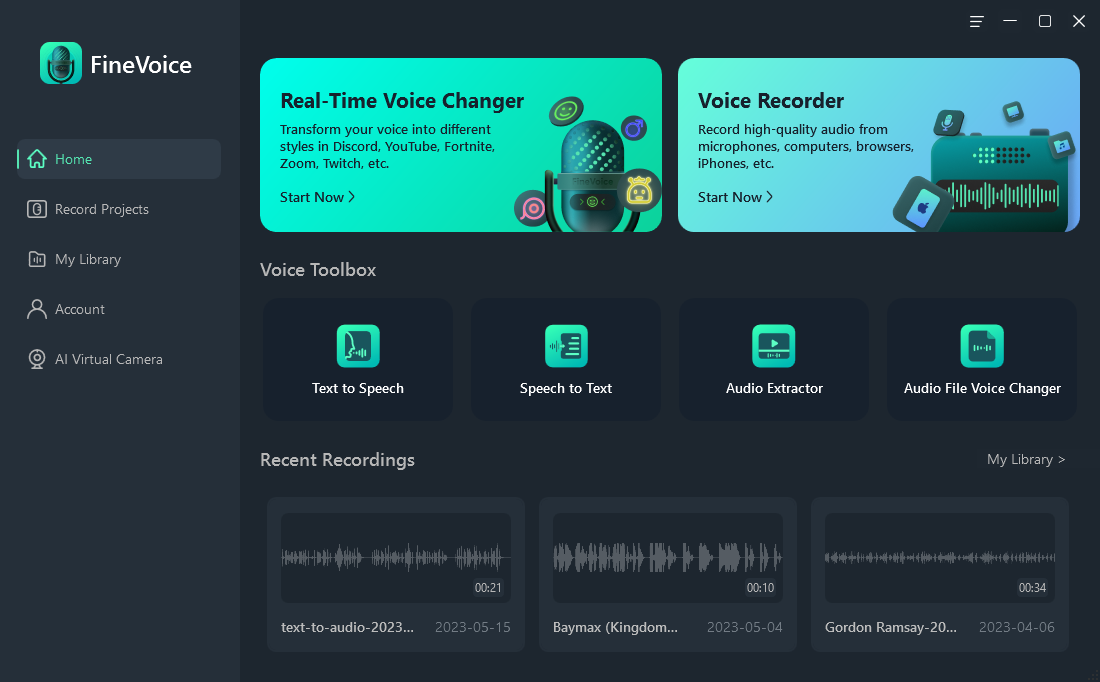 Pros:
Supports 40 accents and 5000+ funny voices to create realistic and expressive audio
Also an Eminem voice changer that allows you to create an Eminem voice in your style
Allows you to change the voice of Eminem's song with the audio file voice changer
Provides other rapper and singer voices
Cons:
It is only available for Windows users
It has a paid version that offers more features and options than the free version
#2. Uberduck – Online Platform to Make Music with Eminem AI Voice
Uberduck is an online platform that lets you make music with AI voices. It has a large collection of expressive voices from various artists, celebrities, and characters. One of them is Eminem's AI voice.
You can use Uberduck to make music with this Eminem rap generator or mix it with other voices for fun or creative projects.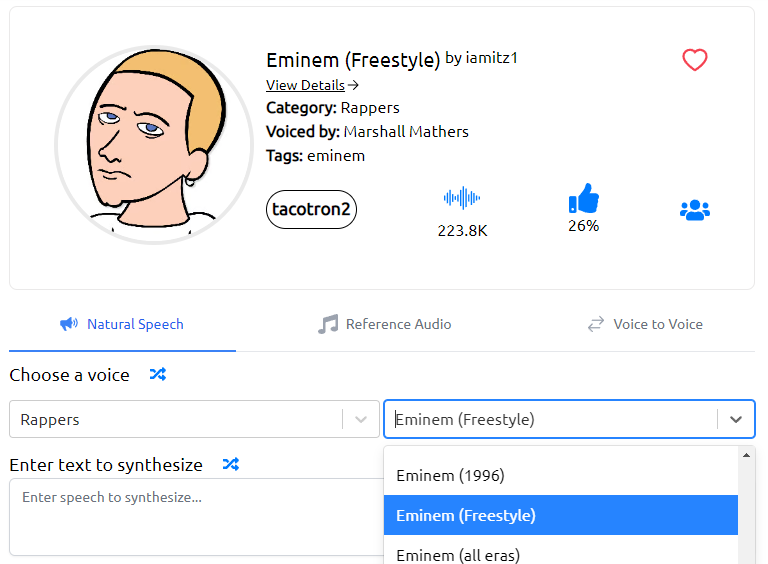 Pros:
Multiple Eminem voices from talking to singing
Easy to use and accessible from any device with an internet connection
Simple and intuitive interface that lets you type or paste text
High-quality and realistic Eminem AI voice that sounds like him rapping or singing
Allows you to download or share your creations with others online
Cons:
Requires an internet connection to work
Limited number of characters per input and output duration
May not be suitable for professional or commercial use due to copyright issues
#3. Synthesys.io – Eminem Text to Speech Service for Professionals
Synthesys.io is an online service that provides advanced text-to-speech solutions for professionals. It uses deep learning and natural language processing algorithms to generate speech that sounds natural and human-like.
One of its features is the ability to generate Eminem's voice from the text for various purposes such as voiceover, podcasting, audiobook, or marketing.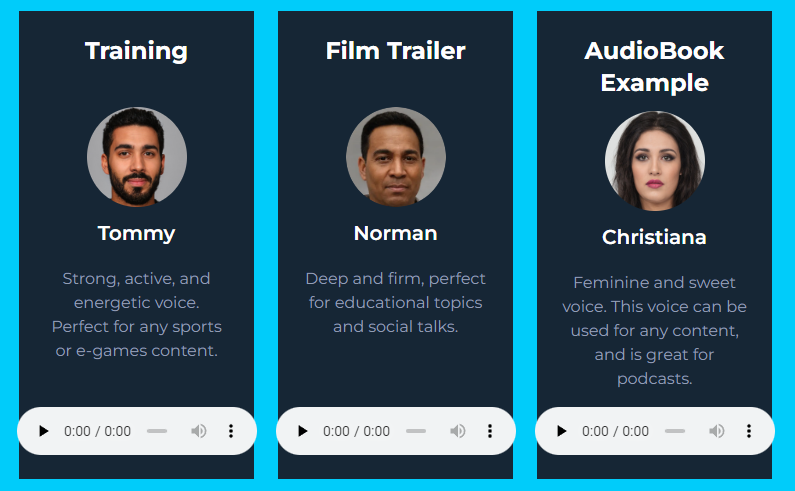 Pros:
Offers 66+ languages and 254 different voices like English, Australian, Italian, Chinese, etc.
Cutting-edge technology that produces high-quality and realistic speech
User-friendly dashboard that lets you create, manage, and export your projects easily
A fast and reliable service that delivers your outputs in minutes
Cons:
Requires an internet connection
Requires a paid subscription to work
#4. FakeYou – Funny Online Eminem Text-to-Speech Tool
FakeYou is an online website that lets you use deep fake technology to convert your text or voice into your favorite character's voice. One of the characters you can choose is Eminem, the legendary rapper and singer. You can use FakeYou to create fun and entertaining audio that sounds like Eminem rapping or speaking.

Pros:
3000+ character voices to generate speech with
Free and easy to use without download required
Fun and interactive interface that lets you generate Eminem TTS and play it back
Cons:
Requires an internet connection
Need registration to make it work
May not be suitable for serious or professional purposes due to its low quality and prank nature
Conclusion
In this post, we have reviewed the four best Eminem text to speech generators that you need to try now. These voice generators are easy to use, high-quality, and affordable.
They will help you sound like a rap god in no time. Now that you have learned about these four amazing Eminem text to speech voice generators, what are you waiting for? Try them out now!
FAQ
#1. Who is Eminem and why is he famous?
Eminem is an American rapper, songwriter, record producer, and actor. He is one of the best-selling and most influential artists of all time, with over 220 million records sold worldwide. He is known for his lyrical skills, storytelling abilities, and controversial topics. He has won 15 Grammy Awards, an Academy Award, a Billboard Artist of the Decade Award, and many other accolades.
#2. What is Eminem's voice type and vocal range?
Eminem's voice type is tenor, which means he can sing high notes with ease. His vocal range is four octaves, from D2 to D6. He can also rap fast and switch between different flows and styles.
#3. How many Grammy Awards has Eminem won?
A: Eminem has won 15 Grammy Awards out of 44 nominations. He has won Best Rap Album six times, Best Rap Solo Performance three times, Best Rap Performance by a Duo or Group twice, Best Rap/Sung Collaboration twice, Best Rap Song once, and Best Music Video once.