Close your eyes and imagine the enchanting sound of Queen Elizabeth II's voice resonating through the halls of Buckingham Palace on a snowy Christmas morning. The regal elegance, the poised delivery, and the heartfelt messages have captivated millions around the world.
But what if you could hear her voice anytime you want, or even make her say whatever you want? In this article, we will show you the 2 best Queen Elizabeth voice generators that can help you create realistic and natural-sounding voiceovers in the Queen's voice.
Who is Queen Elizabeth?
Queen Elizabeth II was born on April 21, 1926, as Elizabeth Alexandra Mary Windsor, she ascended to the throne on February 6, 1952, following the death of her father, King George VI. Queen Elizabeth II is the longest-serving current head of state, having surpassed numerous historical milestones during her reign.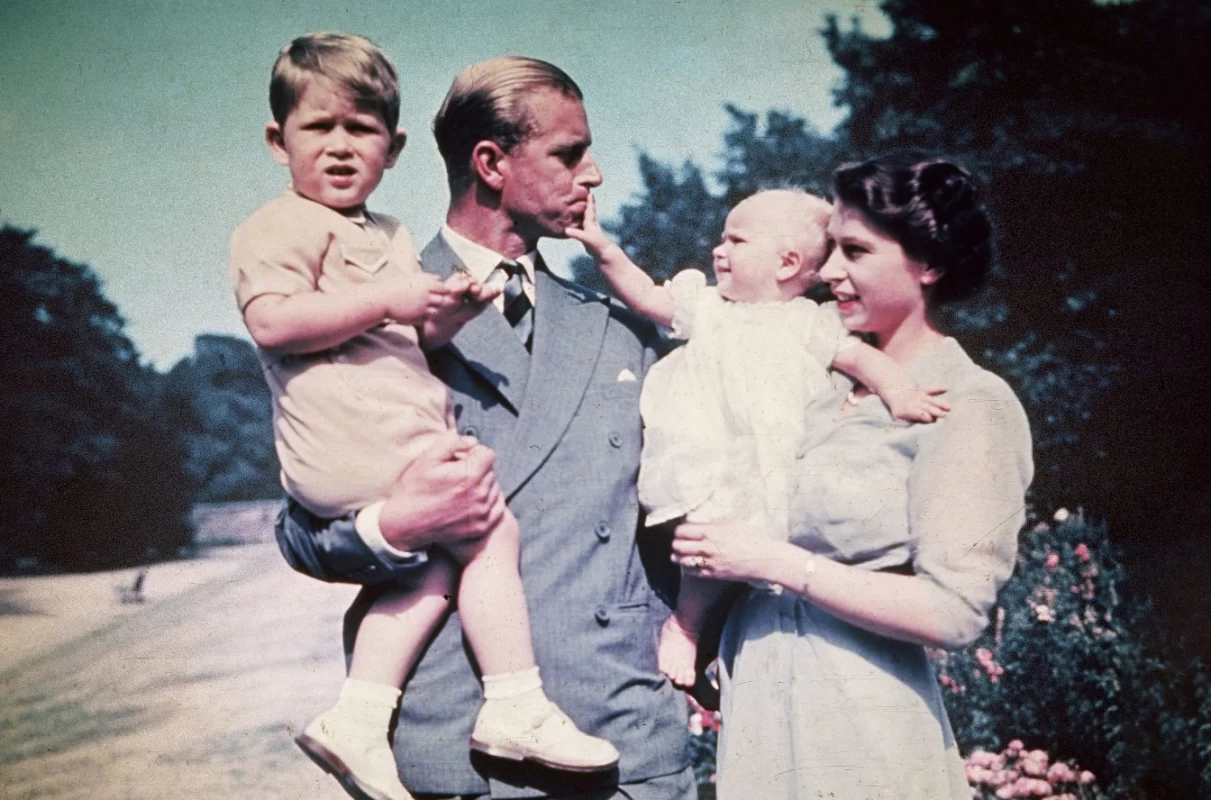 Throughout her reign, Queen Elizabeth II witnessed significant historical events and played a central role in the evolution of the monarchy. She has seen changes in society, politics, and culture while maintaining a commitment to her constitutional duties and responsibilities.
Queen Elizabeth II is widely respected for her dedication and service to her role as a constitutional monarch. Her reign has been marked by resilience, diplomacy, and a sense of duty, making her an iconic figure not just in the United Kingdom but also around the world. At the age of 96, she passed away at Scotland's Balmoral Castle on September 8, 2022.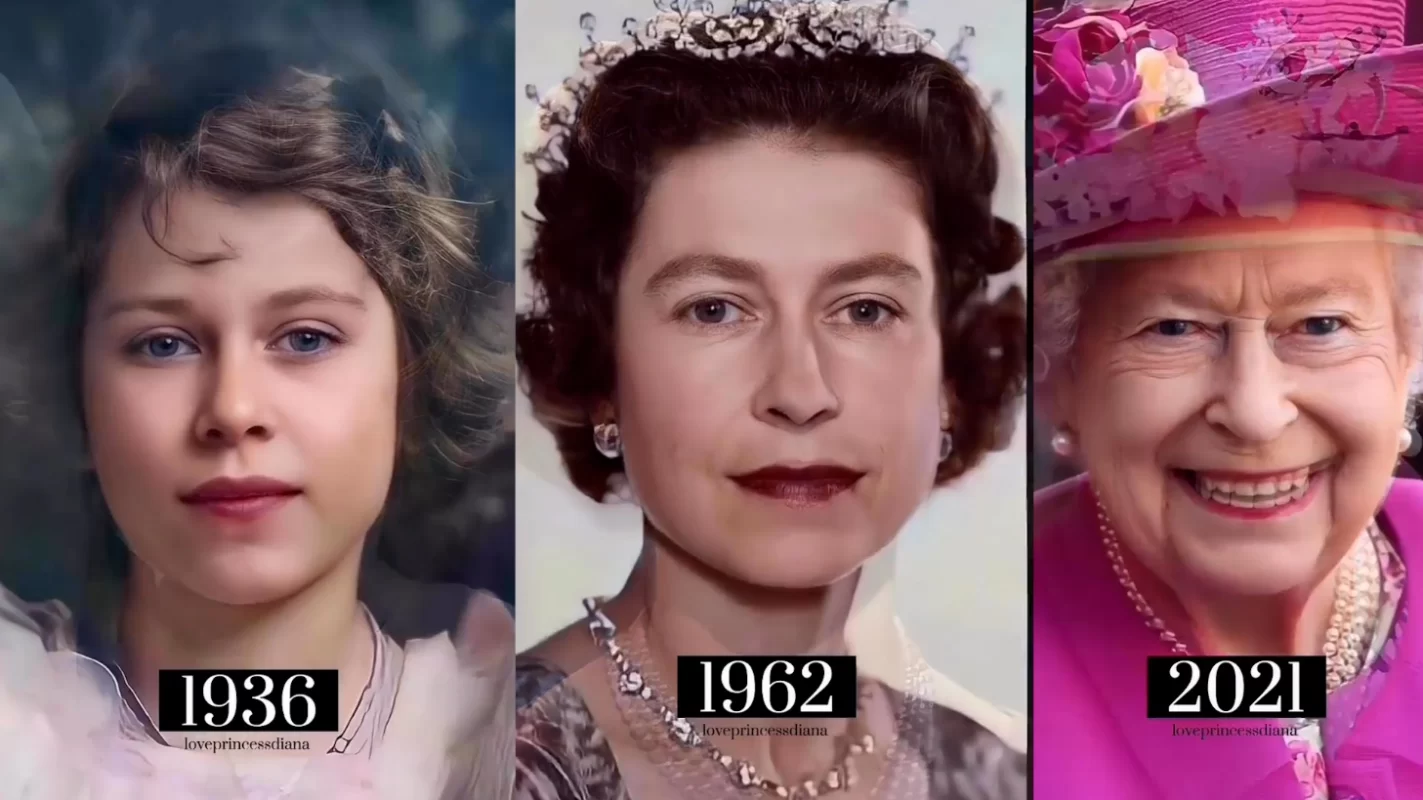 Famous Queen Elizabeth II Quotes
Queen Elizabeth II has delivered numerous memorable speeches and shared inspiring quotes throughout her reign. Here are some famous quotes attributed to Queen Elizabeth II.
"I know of no single formula for success, but over the years I have observed that some attributes of leadership are universal and are often about finding ways of encouraging people to combine their efforts, their talents, their insights, their enthusiasm, and their inspiration to work together."
"While we may have more still to endure, better days will return: we will be with our friends again; we will be with our families again; we will meet again."
"Grief is the price we pay for love."
"I declare before you all that my whole life, whether it be long or short, shall be devoted to your service and the service of our great imperial family to which we all belong."
"We all need to get the balance right between action and reflection. With so many distractions, it is easy to forget to pause and take stock."
"The lessons from the peace process are clear; whatever life throws at us, our individual responses will be all the stronger for working together and sharing the load."
"I have been aware all the time that my peoples, spread far and wide throughout every continent and ocean in the world, were united to support me in the task to which I have now been dedicated with such solemnity."
"In this world of change, it is the young people of all nations who hold the key to the future."
"I know of no single factor which can more effectively make this country what we all want it to be than the bringing up of children in the home."
"Work is the rent you pay for the room you occupy on earth."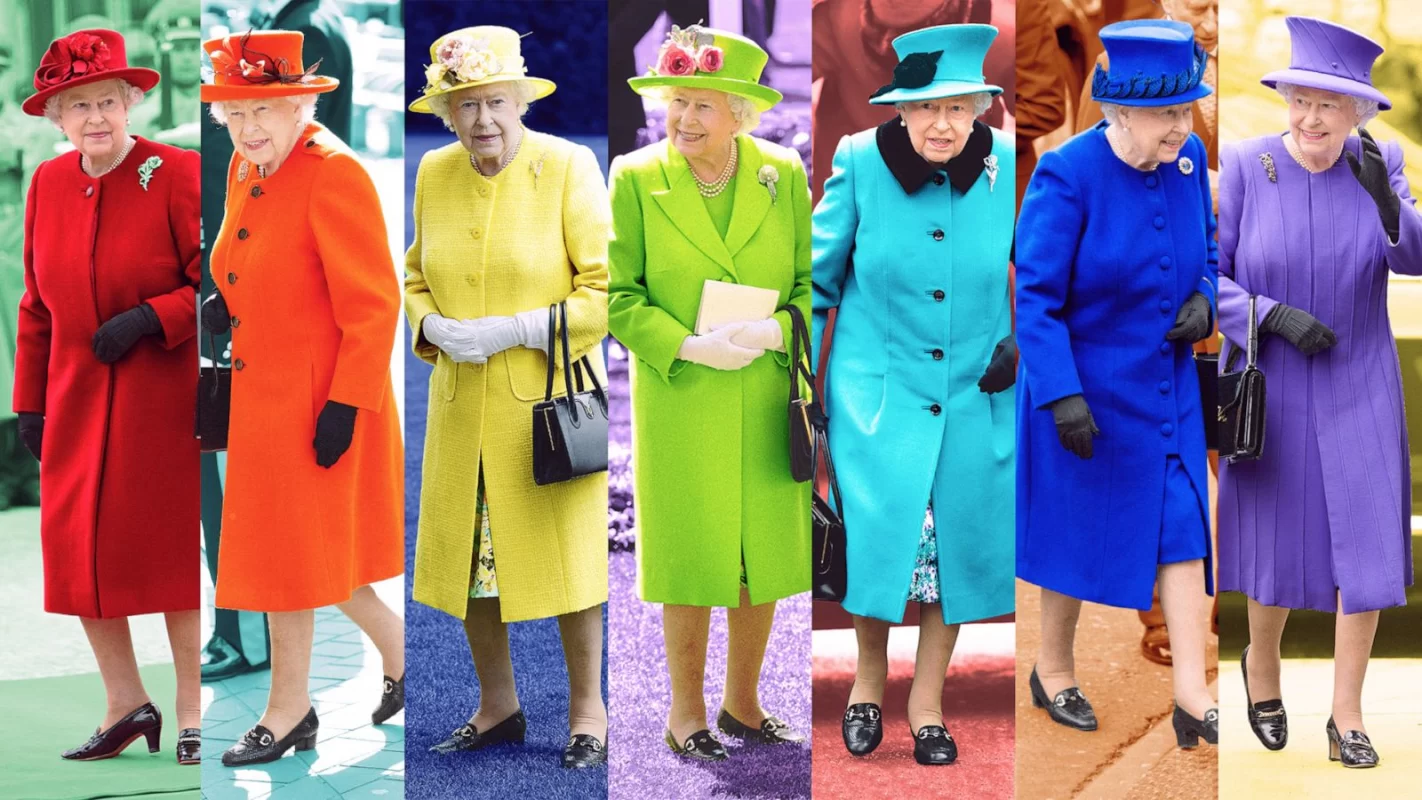 Top 2 Queen Elizabeth Voice Generators
FineShare FineVoice
Do you want to create voiceovers in the voice of Queen Elizabeth for your projects? If so, you need to try FineShare FineVoice, the top Queen Elizabeth voice generator on the market. It uses AI to generate realistic and natural-sounding voices that can match your text and tone. And it's also easy and fun to use.
With FineVoice amazing text-to-speech feature, you can convert any written text into spoken words. You can create voiceovers in over 50 languages and accents, such as French, Spanish, German, Chinese, Japanese, Arabic, and more. You can choose from 220 lifelike voiceovers in various voices of celebrities and cartoon characters, such as Morgan Freeman, Scarlett Johansson, Darth Vader, Homer Simpson, Optimus Prime, Sonic, etc. You can also add background music or sound effects to enhance your voiceover.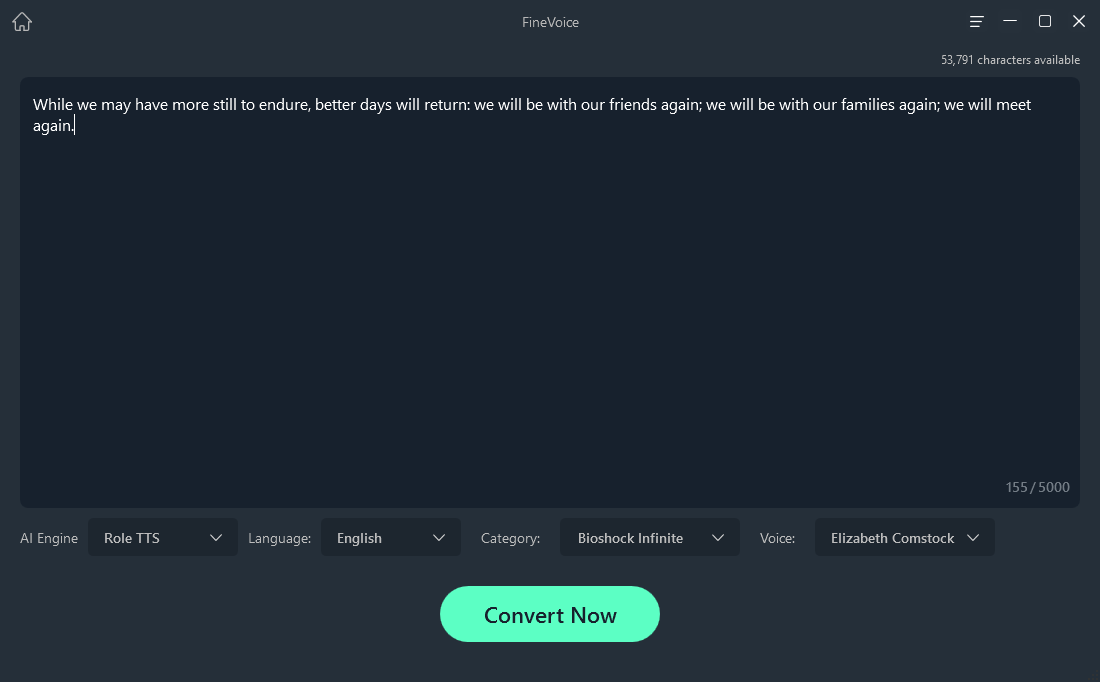 FakeYou
FakeYou is also a powerful Queen Elizabeth text to speech tool that can convert any written text into Elizabeth's voice. You can use it to make the Queen say whatever you want, whether it's a quote, a joke, a story, or a message.
With FakeYou, you can choose from over 3,000 voices of celebrities, cartoon characters, singers, and more, such as Joe Rogan, Taylor Swift, Goofy, or Elmo. You can also create your custom voice models by uploading your audio samples. You can even generate videos of your favorite characters saying your text with realistic lip-syncing and facial expressions.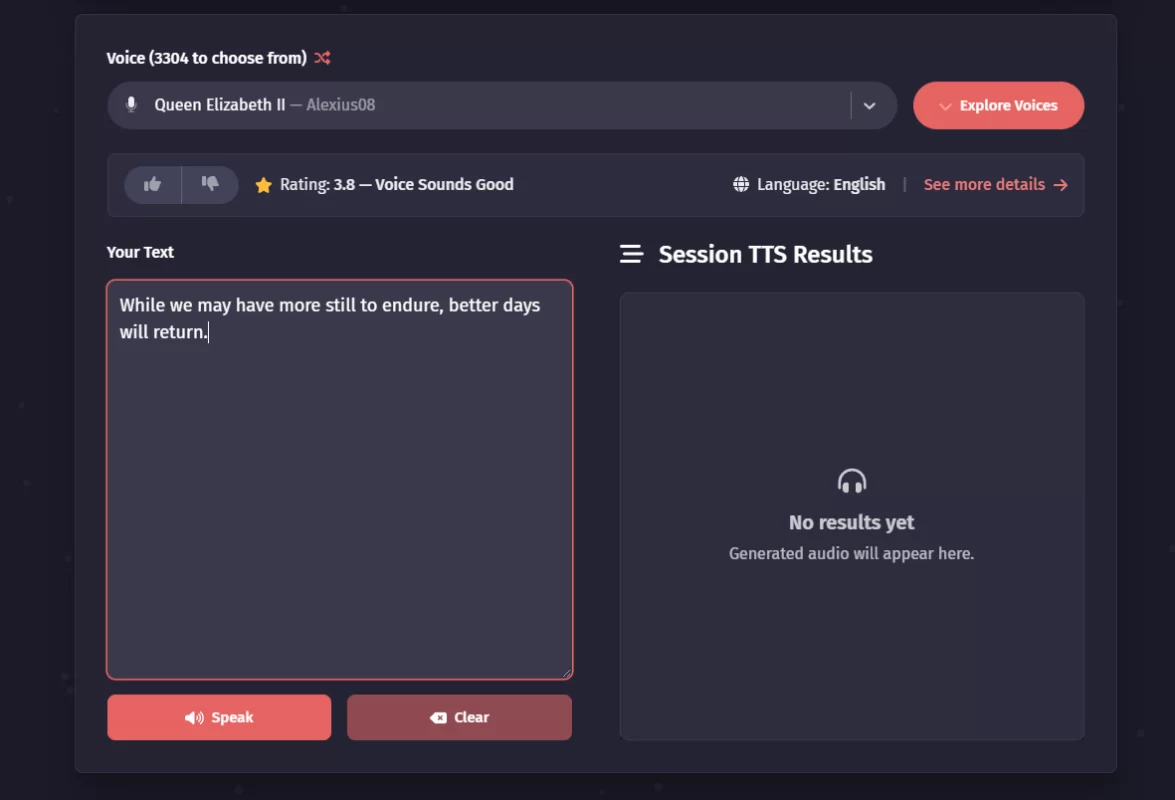 Bonus Tip: How to Use Generate Queen Elizabeth Voice with FineShare FineVoice?
Using FineVoice to generate Queen Elizabeth's voice is simple and fun. Here are some steps to follow.
Step 1: Download, install, and open the FineVoice.
Step 2: Navigate to the Text to Speech section and type or paste the text you want to convert into speech in the input box.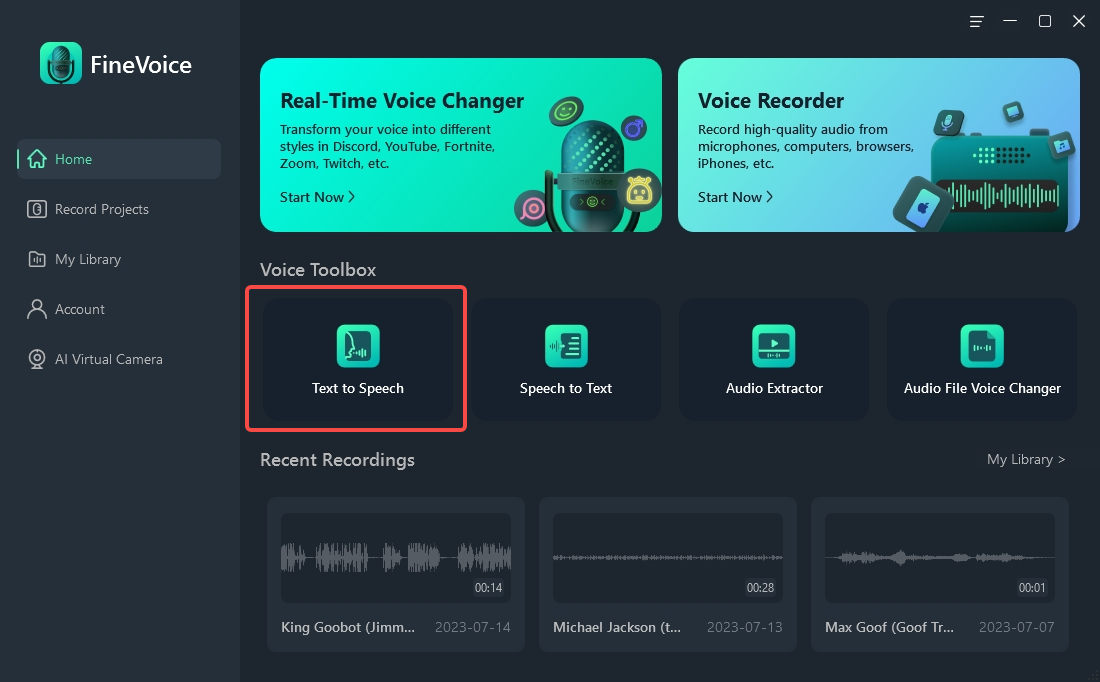 Step 3: Select Role TTS and appropriate Language.
Step 4: Choose the Celebrity category and find the Queen Elizabeth voice.
Step 5: Click on the Convert Now button and wait for a few seconds for the audio to be created.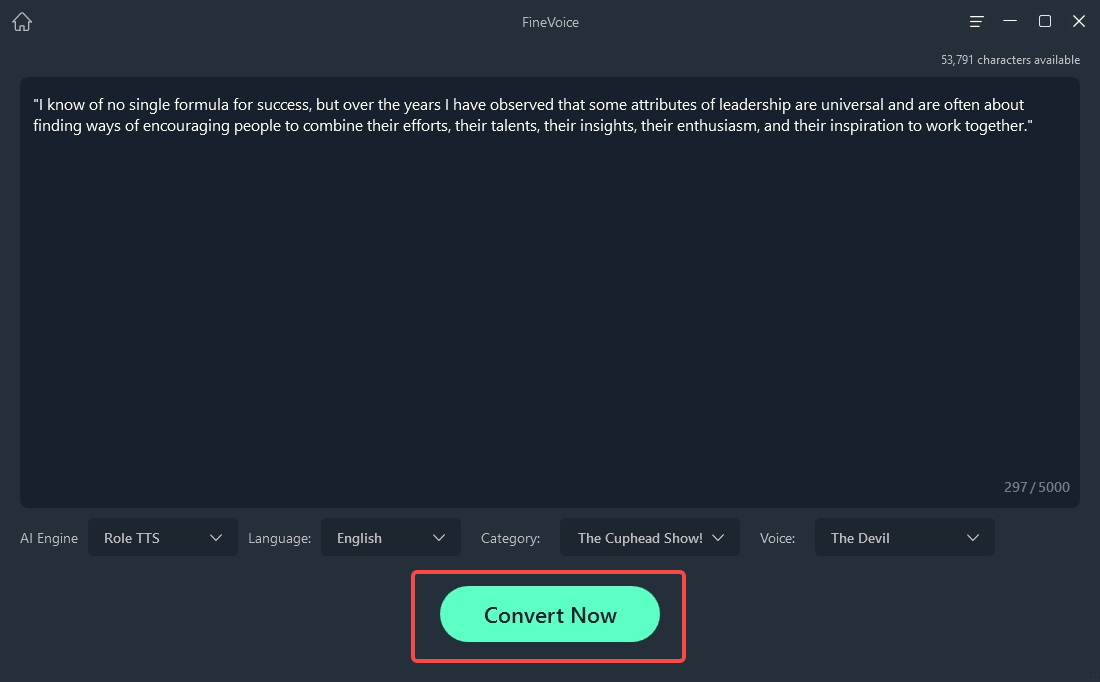 Step 6: Download or share the audio file as you wish.
Conclusion
Queen Elizabeth voice generator is a fascinating technology that can help you create realistic and high-quality audio from any text you want. Whether you want to hear Her Majesty narrate your favorite story or quote, or you want to make a video with her voice as the narrator or character, you can find a tool that suits your needs online.
Try FineVoice today and see how it can enhance your creativity and productivity. Have fun and enjoy the magic of Queen Elizabeth's voice!
FAQs about Queen Elizabeth
What is Queen Elizabeth's Full Title?
Queen Elizabeth's full title is Elizabeth the Second, by the Grace of God, of the United Kingdom of Great Britain and Northern Ireland, and of Her other Realms and Territories Queen, Head of the Commonwealth, Defender of the Faith.
How Long Did Queen Elizabeth Reign?
Queen Elizabeth reigned for more than 70 years, from 1952 to 2022. She was the longest-reigning monarch in British history and the longest-reigning female head of state in history.
What is Queen Elizabeth's Role Within the Commonwealth?
Queen Elizabeth is the symbolic head of the Commonwealth of Nations, an association of 54 countries, most of which were formerly part of the British Empire. She plays a significant role in fostering relationships, promoting diplomatic ties, and supporting the values and objectives of the Commonwealth.