Gru is one of the most iconic and beloved characters in the Despicable Me film series. He is a former supervillain turned secret agent, who adopts three orphan girls and leads a horde of yellow Minions. But who is the voice behind this charismatic and hilarious character? And how does he create his unique and memorable voice?
Learn who voices Gru and other information about Gru and his voice.
Who's Gru?
Gru is the main character of the Despicable Me film series, which consists of five movies so far: Despicable Me (2010), Despicable Me 2 (2013), Minions (2015), Despicable Me 3 (2017), and Minions: The Rise of Gru (2022). He is also set to appear in the upcoming Despicable Me 4, scheduled for release in 2024.
Gru is a former supervillain turned secret agent, who adopts three orphan girls named Margo, Edith, and Agnes, and marries a fellow agent named Lucy Wilde. He is also the leader of a horde of yellow-colored creatures called Minions, who help him with his missions and adventures.
Gru is a grouchy, quick-witted, and extremely cynical character, who often uses sarcasm and insults to express himself. He is also very protective of his family and friends and will do anything to keep them safe and happy.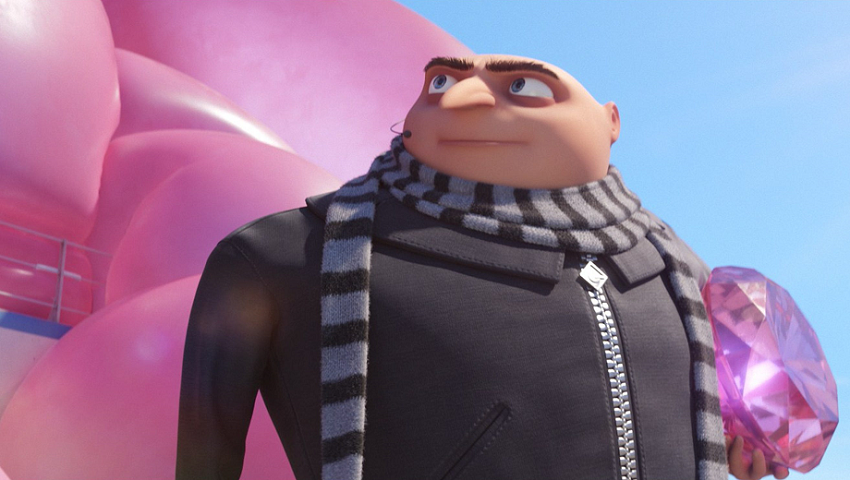 Here are more facts about Gru that you may want to know:
His full name is Felonius Gru.
He was born in 1960 to Marlena and Robert Gru.
He was separated from his twin brother Dru at birth, who lives in Freedonia.
He is married to Lucy Wilde, another secret agent.
He has a complicated relationship with his mother, Marlena, who often neglected him as a child.
He has a pet dog-like creature named Kyle, who was originally a monster.
He has a loyal friend and assistant named Dr. Nefario, who invents gadgets for him.
He has a distinctive accent that is a mix of various influences.
If you want to know more about Gru and his adventures, you can watch the Despicable Me movies or read the Despicable Me Wiki.
Who Voices Gru in English?
Steve Carell is the voice actor of Gru in the Despicable Me film series. He is an American actor and comedian who is also known for his roles in The Office, The 40-Year-Old Virgin, and The Big Short.
According to Carell, he has already started recording his voice for Despicable Me 4, which is expected to be released in 2024. He said that the fourth film will be a continuation of Gru's story as a family man and a secret agent. He also said that he enjoys working on the Despicable Me franchise because it is not condescending to children and it has a sense of danger and fun.
So yes, it seems that Steve Carell will be the voice of Gru in future Despicable Me films, at least for the next one. He has been voicing Gru since the first film in 2010, and he also voiced his twin brother Dru in Despicable Me 3. He has said that he loves playing Gru because he is a complex character who has a good heart underneath his villainous facade.
The Voice Actors Behind Gru in Other Languages
Steve Carell is not the only voice actor behind Gru. Many other talented voice actors have voiced Gru in different languages around the world. Here are some of them:
In Japanese, Gru is voiced by Kiyoshi Kobayashi, a veteran voice actor who has also voiced characters such as Daisuke Jigen in Lupin III, Batou in Ghost in the Shell, and Jet Black in Cowboy Bebop.
In French, Gru is voiced by Gad Elmaleh, a famous comedian and actor who has also starred in movies such as Midnight in Paris, The Adventures of Tintin, and Coco.
In Spanish, Gru is voiced by Florentino Fernández, a comedian and TV presenter who has also voiced characters such as Homer Simpson in The Simpsons Movie, Shrek in Shrek Forever After, and Donkey in Puss in Boots.
In Italian, Gru is voiced by Max Giusti, a comedian, and actor who has also voiced characters such as Sid in Ice Age, Mushu in Mulan, and Genie in Aladdin.
In Russian, Gru is voiced by Sergey Burunov, an actor and TV host who has also voiced characters such as Johnny Depp in Pirates of the Caribbean, Robert Downey Jr. in Iron Man, and Leonardo DiCaprio in Inception.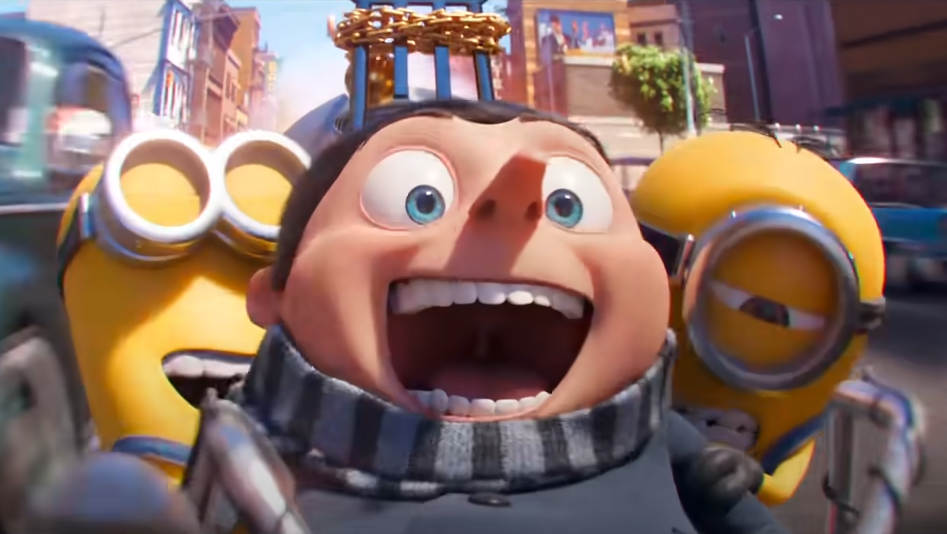 Best Gru Voice Generator to Make Gru Text to Speech
If you are a fan of Gru and his voice, you may want to try a Gru voice generator that can turn any text into Gru's speech. A Gru voice generator is a tool that uses artificial intelligence and natural language processing to mimic Gru's voice and accent.
One of the best Gru voice generators that we recommend is FineShare FineVoice, an AI voice generator that offers numerous character voices, including Gru's. FineShare FineVoice is easy to use, fast, and realistic. You can simply type or paste any text, choose Gru's voice from the character voices menu, and click the play button to hear Gru speak your text.
You can use FineShare FineVoice for fun, entertainment, education, or business purposes. Apart from the character voices, it also allows you to generate speech with 220+ lifelike voices in 40+ languages.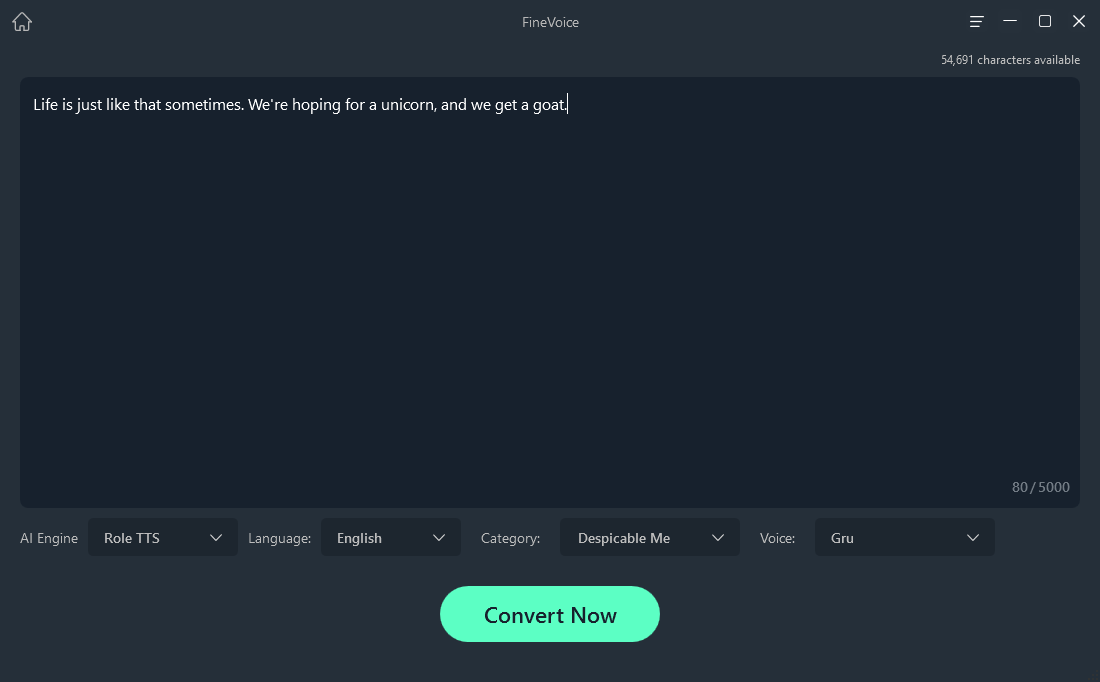 Conclusion
Gru is a fascinating and funny character who has captured the hearts of millions of fans around the world. But behind his voice, there is a team of talented voice actors who have given him his personality and charm. Steve Carell is the best voice actor behind Gru, both adult and young versions.
We hope you enjoyed this post about who voices Gru. If you want to have some fun with Gru's voice, you can try FineShare FineVoice, a text to speech platform that offers tons of character voices, including Gru's.
FAQ
#1. What is Gru's accent?
Gru's accent is a mix of various influences, such as Bela Lugosi, Ricardo Montalban, and a little bit of Steve Carell's father. It is a "kind of pseudo-Eastern European" thing that sounds "sort of evil, yet comical at the same time".
#2. Who's Young Gru voice actor?
Yes, still Steve Carell. How does Steve Carell make Young Gru's voice? Steve Carell changes his voice to play Young Gru by making it higher-pitched and more energetic than his adult Gru voice.
He also adds a slight lisp and a more pronounced accent to make him sound more childish and adorable.
#3. Who Voices Gru and Dru?
Steve Carell voices both Gru and Dru in Despicable Me 3 and Minions: The Rise of Gru, where he plays the twin brothers who have different personalities and appearances.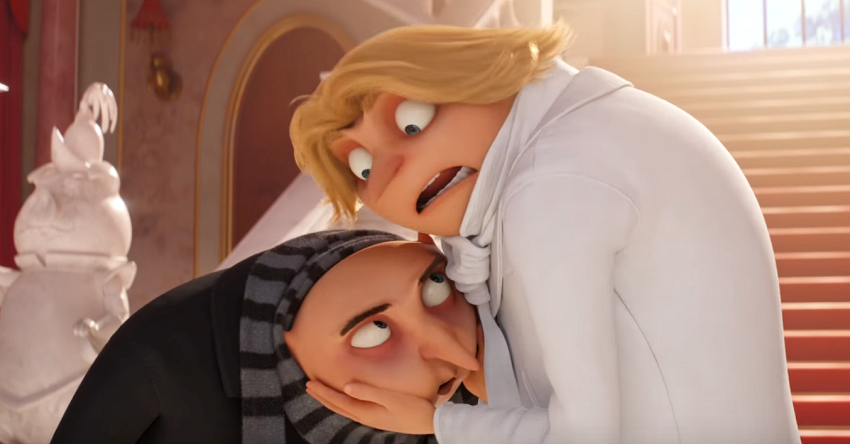 You may also like:
Who Voices Mr. Krabs? How to Sound Like Him and Make Memes
Who Voices Optimus Prime? Find Out and Make Your Own!