If you are a fan of SpongeBob SquarePants, you might be curious to know who is behind the voice of the greedy crustacean – Mr. Krabs.
In this post, you learned that Clancy Brown is a talented actor who has been voicing Mr. Krabs since 1999. You also discovered a fun tool that lets you make a speech with Mr. Krabs' voice and create your messages.
Whether you want to say "Ahoy, matey!" or "Money, money, money!", you can have a blast with this tool and share your creations with your friends. So what are you waiting for? Try it out today and unleash your inner Mr. Krabs!
Who Voices Mr. Krabs?
Eugene Harold Krabs, also known as Mr. Krabs, is one of the main characters of SpongeBob SquarePants, the popular animated series that follows the adventures of a yellow sponge and his friends in the underwater city of Bikini Bottom. He is well known as a notorious penny-pincher who loves money more than anything else.
But who is the voice behind this greedy and grumpy crustacean? The answer is Clancy Brown, an American actor who has been voicing Mr. Krabs since the show's debut in 1999. And he has also voiced Mr. Krabs in the three SpongeBob movies and some video games.
Clancy Brown describes the voice he uses for Mr. Krabs as "piratey" with "a little Scottish brogue". He says that he improvised the voice during his audition and that it was not difficult for him to find the right tone for the character. He also says that he enjoys voicing Mr. Krabs because he gets to be "loud and obnoxious" and have fun with the dialogue.
Clancy Brown has been praised by fans and critics alike for his performance as Mr. Krabs and has received several awards and nominations for his voice work, including an Annie Award, a Behind the Voice Actors Award, and a Daytime Emmy Award.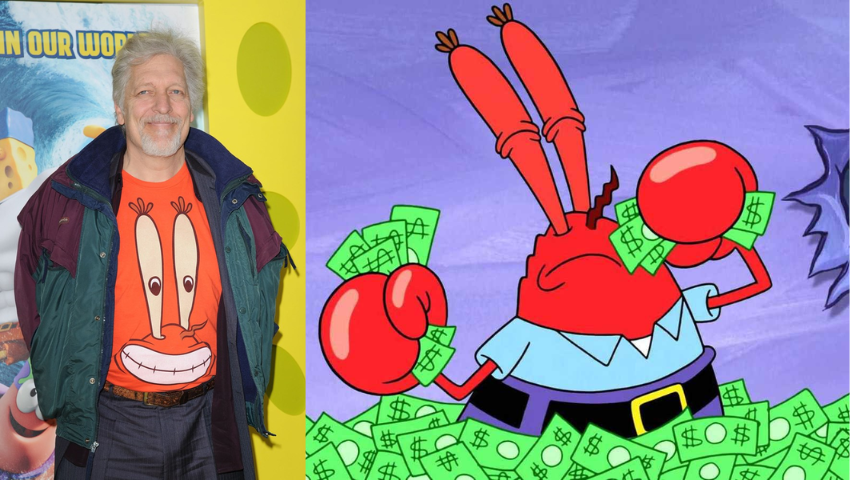 He is widely regarded as one of the best voice actors in the industry and one of the most iconic voices of SpongeBob SquarePants.
Best Mr. Krabs Text to Speech Tool to Make Audio Memes
Mr. Krabs is not only a fascinating character, but also a source of hilarious and relatable memes. Whether he is expressing his love for money, his anger at Plankton, or his confusion at SpongeBob, Mr. Krabs always delivers a memorable and funny reaction.
Have you ever wondered what it would be like to sound like Mr. Krabs? Do you want to make audio memes with his voice? Well, now you can with FineShare FineVoice, a Mr. Krabs text-to-speech tool that lets you create your speech with his voice.
FineShare FineVoice is a powerful and easy-to-use tool that uses artificial intelligence to generate realistic and expressive speech from any text you enter. You can use it to make funny messages, prank calls, memes, videos, podcasts, and more.
You can also find other character voices like Squidward and SpongeBob from SpongeBob SquarePants in the TTS tool, too. With FineShare FineVoice, you can unleash your inner Mr. Krabs and have fun with his voice. Try the best Mr. Krabs text to speech tool out today and see what you can create!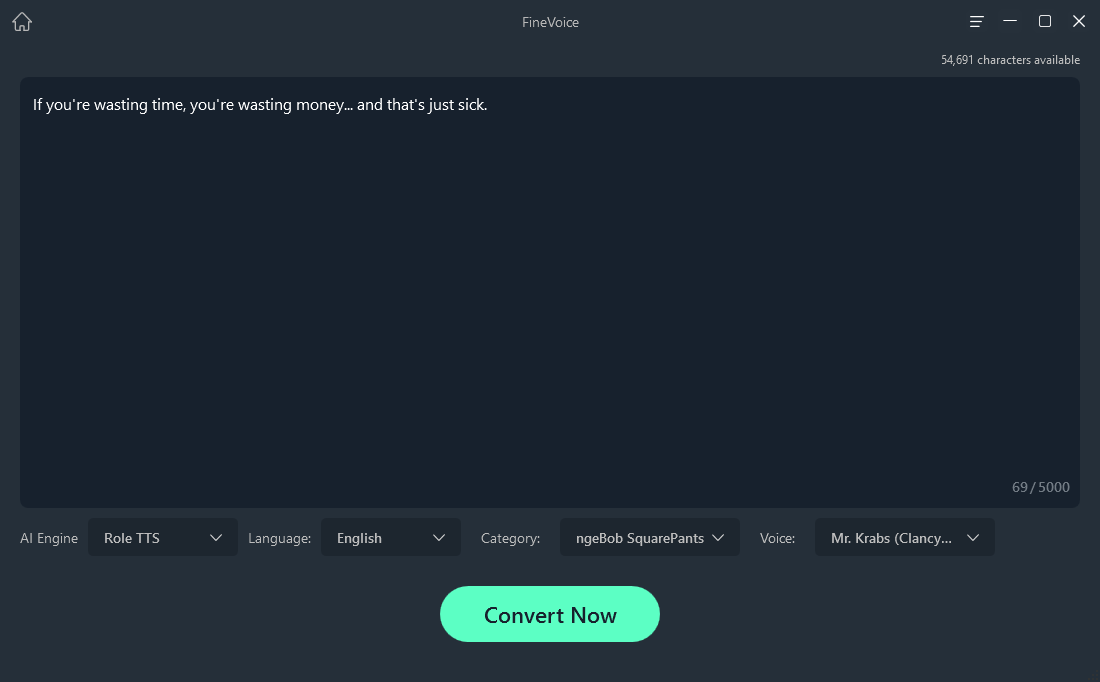 Besides 5000+ voices in TTS, FineShare FineVoice also offers you a real-time voice changer, you can use SpongeBob and other 30+ voice effects to modify your voice in streaming, chatting and gaming.
Online websites like Uberduck.ai and FakeYou can also give you a Mr. Krabs text-to-speech service.
Where to Find Best Mr. Krabs Memes
You can use the tools we give you to make your Mr. Krabs audio memes and share them with others. Where to find the best and most viral Mr. Krabs memes? There are 3 websites for you. Hope they can inspire you.
#1. FandomSpot: They collected 100+ Mr. Krabs memes for you.
#2. Tenor: Tenor is a meme community. Users upload their GIF Mr. Krabs memes to it. And you can create and upload your memes to it.
#3. Memedroid: Users on Memedroid share their Mr. Krabs meme images on this site and you can like, share or comment on a meme.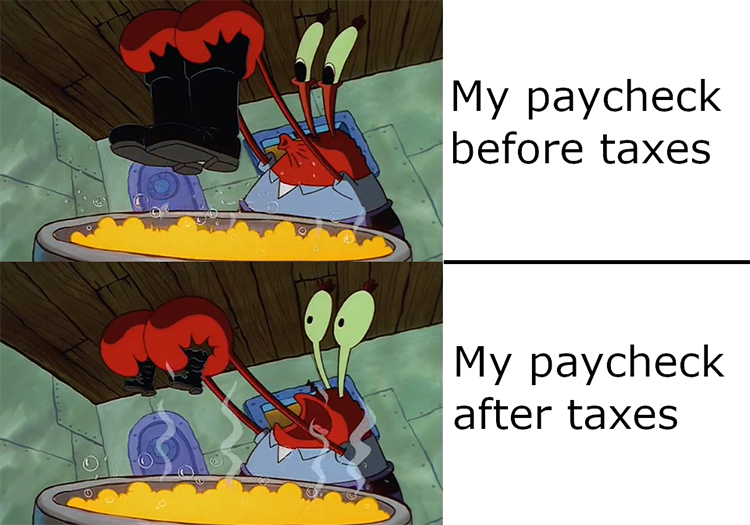 Conclusion
Mr. Krabs is one of the most iconic and hilarious characters in SpongeBob SquarePants. He is voiced by the talented and versatile actor Clancy Brown, who has also starred in many other movies and shows.
If you want to sound like Mr. Krabs and create your own funny audio memes with his voice, you can use FineShare FineVoice, a powerful and easy-to-use tool that lets you generate realistic and expressive speech from any text. Try it out today and have fun with Mr. Krabs' voice!
FAQ
#1. How Old Is Mr. Krabs?
The age of Mr. Krabs is not consistent in the show and the movies, but according to some sources, he was born on November 30, 1942. That would make him 81 years old as of 2023. However, other sources claim that he was born on September 25, 1960, which would make him 63 years old as of 2023.
In the SpongeBob Movie, he is said to be 87 years old, but this could be a continuity error or a joke. In any case, Mr. Krabs is one of the oldest characters in the show and has lived a long and eventful life.
#2. What Is Mr. Krabs Diagnosed with?
Mr. Krabs has not been officially diagnosed with any mental disorder in the show, but some fans have speculated that he might have some conditions based on his personality and behavior. Some of the possible diagnoses that have been suggested are Obsessive-Compulsive Disorder (OCD), Narcissistic Personality Disorder (NPD), and Antisocial Personality Disorder (ASPD).
#3. What Other Characters Did Clancy Brown Play?
Clancy Brown is also known for his roles in movies such as Highlander (1986), The Shawshank Redemption (1994), Starship Troopers (1997), and The SpongeBob SquarePants Movie (2004). He has also voiced other animated characters such as Lex Luthor in the DC Animated Universe, Dr. Neo Cortex in the Crash Bandicoot video games, and Surtur in Thor: Ragnarok (2017).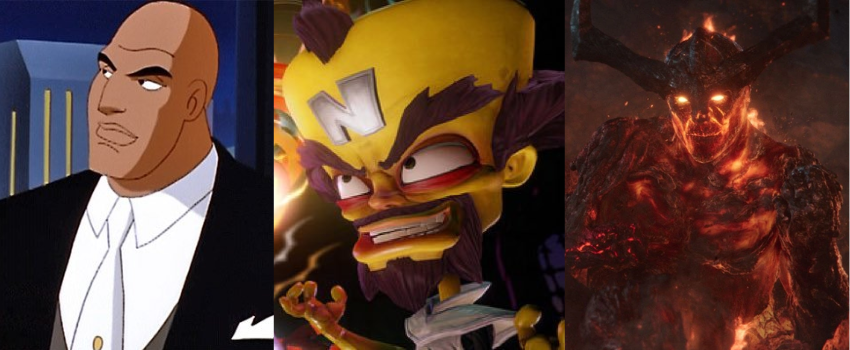 You may also like:
3 Best SpongeBob Voice Generators to Make Fun
Top 5 Peter Griffin Soundboards to Make Funny Prank Calls