Have you ever wondered who is the voice behind Optimus Prime, the leader of the Autobots and the hero of the Transformers franchise?
If you are a fan of Transformers, you probably know that Optimus Prime has a distinctive and memorable voice that commands respect and admiration. But do you know who is the voice actor who brings him to life? And do you want to have some fun and generate your own Optimus Prime speech?
If you answered yes to any of these questions, then this post is for you. In this post, I will reveal who voices Optimus Prime and how you can create your speech using his voice. Read on and prepare to be amazed!
Who Voices Optimus Prime?
The voice of Optimus Prime is one of the most iconic and recognizable voices in the history of animation and cinema. But who is the voice actor who gives life to this legendary character?
The answer is Peter Cullen, a Canadian-American voice actor who has been voicing Optimus Prime since the original 1980s Transformers animated series.
Peter Cullen is widely regarded as the definitive voice of Optimus Prime by fans and critics alike. He has won several awards and nominations for his performance, such as a Daytime Emmy Award for Outstanding Performer in an Animated Program in 2018 for Transformers: Prime.
He also received a star on the Hollywood Walk of Fame in 2011 for his contributions to the field of animation.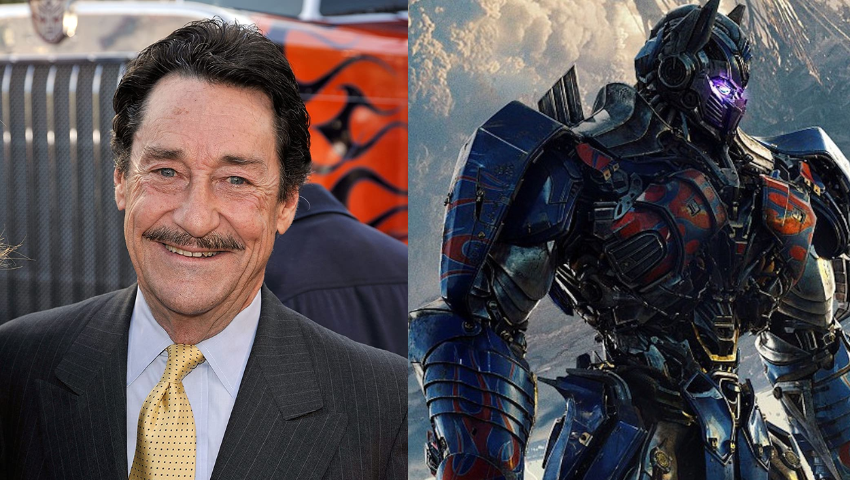 Peter Cullen is a legend in the voice-acting industry and a hero to many Transformers fans. He has given Optimus Prime a voice that inspires hope, courage, and loyalty. He is truly the voice of a leader.
Some Classis Optimus Prime Quotes
I Am Optimus Prime, Leader Of The Autobots.
Freedom Is The Right Of All Sentient Beings.
There's A Thine Line Between Being A Hero And Being A Memory.
We've Suffered Losses, But We've Not Lost The War.
I Will Never Stop Fighting For Our Freedom.
What's New for Optimus Prime Voice in 2023?
As of 2023, Peter Cullen is still voicing Optimus Prime in the latest Transformers movie: Transformers: Rise of the Beasts.
This movie is set in 1994 and features new factions of Transformers: the Maximals, Predacons, and Terrorcons. It is also part of a new trilogy of Transformers movies that will expand the universe beyond the Autobots and Decepticons.
If you want to hear Peter Cullen's iconic voice again, you can watch Transformers: Rise of the Beasts in theaters now!
Best Optimus Prime Text-to-Speech Generator for Windows
If you are looking for an Optimus Prime text-to-speech generator to create your speech with this iconic voice, you should check out FineShare FineVoice. It has an intuitive and easy-to-use interface.
This software allows you to convert any text into the voice of Optimus Prime and other characters from Transformers, such as Bumblebee, Megatron, and Starscream.
Besides Transformers characters, FineVoice provides tons of character and celebrity voices to generate funny speeches. You can also generate realistic and professional speech with 220+ lifelike voices in 40 voices.
FineShare FineVoice is not only fun and easy to use but also affordable and flexible. You can use it for various purposes, such as making prank calls, creating podcasts, narrating videos, or just having fun with your friends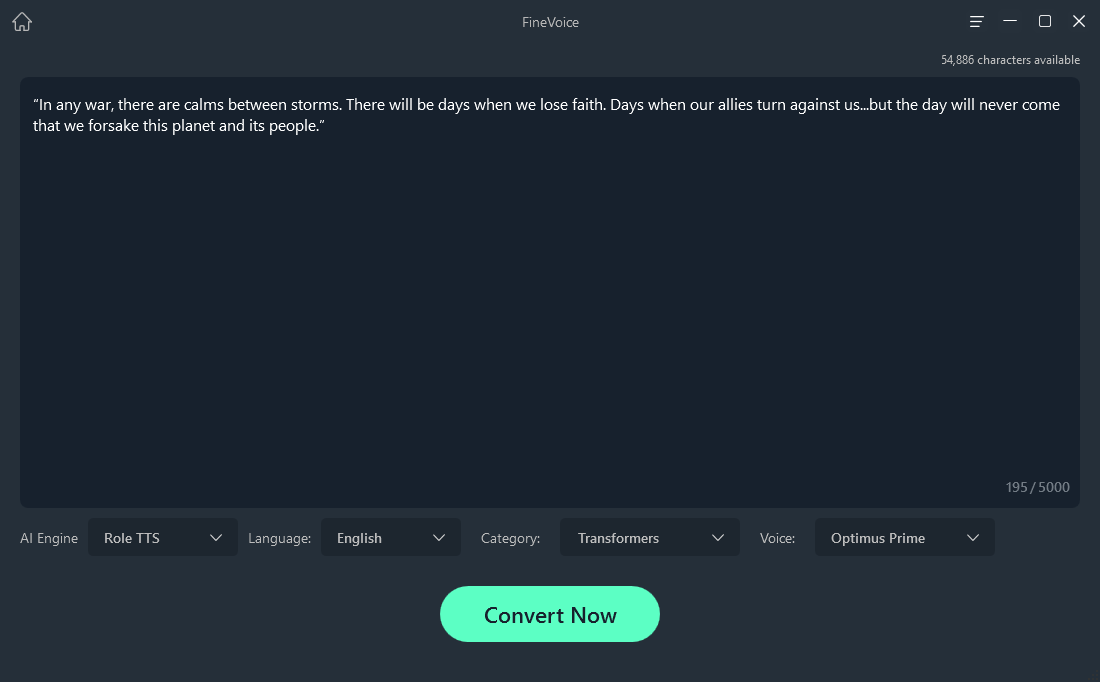 FineShare FineVoice also offers Optimus Prime and other robotic voice effects in its real-time voice changer, which makes it the ultimate tool for Transformers fans who want to sound like their favorite characters. Download it today and unleash your creativity!
Conclusion
Now you know who voices Optimus Prime and how you can generate your speech using his voice. Whether you are a fan of the Transformers franchise or just curious about voice acting, you can have a lot of fun and learn something new with this method.
All you need is a text-to-speech generator like FineShare FineVoice and some imagination. So what are you waiting for? Download FineShare FineVoice today and transform your voice into Optimus Prime!
FAQ
#1. Who Is Optimus Prime?
Optimus Prime is the leader of the Autobots, a faction of sentient robots who fight against the evil Decepticons in the Transformers franchise.
He is a noble, courageous, and compassionate leader who values freedom, justice, and peace for all living beings. He has appeared in various media, such as animated shows, movies, video games, comics, and toys.
#2. Where Else Did Peter Cullen Voice Optimus Prime?
He later reprised his role in the live-action film series directed by Michael Bay, starting with the first film in 2007. He also voiced Optimus Prime in other Transformers media, such as video games, animated movies, and spin-off shows.
#3. What Other Characters Did Peter Cullen Voice?
Peter Cullen is not only known for voicing Optimus Prime, but also for providing the vocal effects of the Predator from the 1987 film of the same name, Eeyore from Winnie the Pooh, Monterey Jack from Chip 'n Dale Rescue Rangers, and KARR from Knight Rider. He has a versatile and expressive voice that can range from deep and gruff to soft and gentle.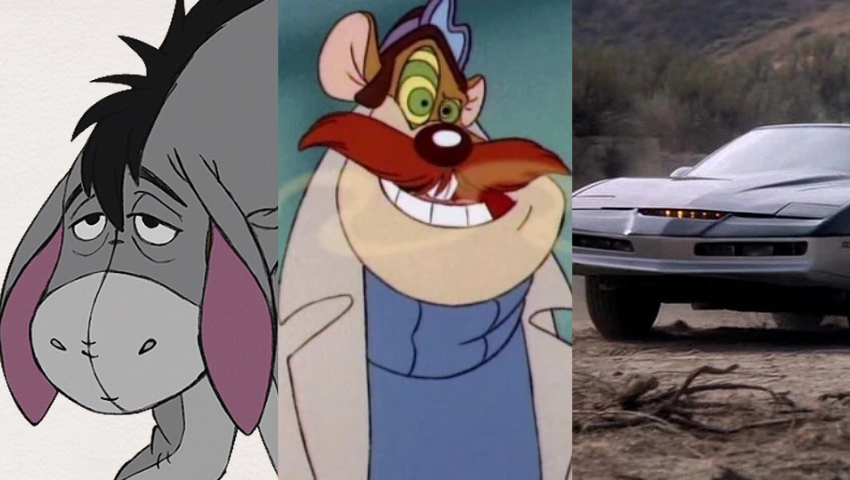 You may also like:
3 Best Robot Text to Speech Voice Generators for Robotic Voice