After 4 years of its first launch, Apex Legends is still one of the most popular multiplayer FPS games among gamers. It's a Battle Royale game that requires you to collaborate with teammates and survive till you are the last one team. Apex Legends is free for anyone to play and there are thousands of players in this game every day.
In such a fast-paced FPS game, voice chat is the top choice for communication. And voice changers are commonly used too, they can add some humor and fun to your gameplay, and help streamers to attract fans. In this article, we will show you the 5 top-tier Apex Legends voice changers, how to use them, and a little trivia about the voice actors.
Who Casted Voices for Apex Legends Characters?
Apex Legends has 24 playable characters now, and every one of them has impressive voice lines representing their personalities. We will introduce some of the Apex Legends voice actors so you will know more about your favorite legend.
Bloodhound is favored a lot by Apex Legends players. This legend is specialized in the information area and can provide enemy positions with teammates. The voice actor of Bloodhound is Allegra Clark, an experienced voice actor with a lot of other game credits including Dragon Age: Inquisition and World of Warcraft.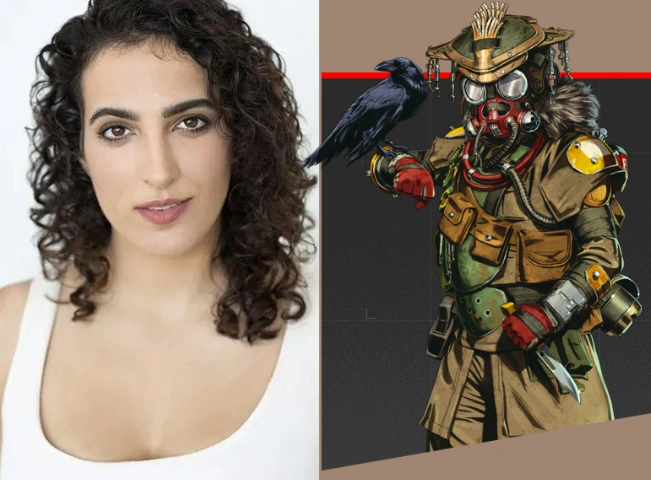 Wraith is a legend with high agility and is good at flanking enemies. She's also a popular choice for players, all the rank levels like to use her in the game. Shantel VanSanten casted voices for Wraith, and it was actually the first time Shantel contributed voices for a video game.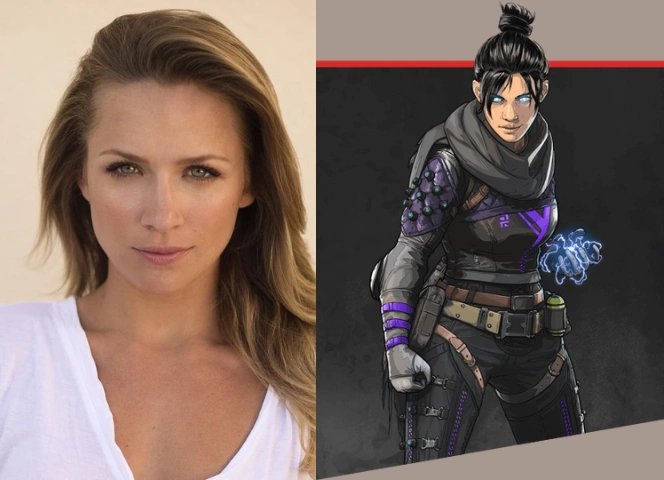 Revenant is a later-joined legend in the game, he has the powerful ability to prevent enemies from using skills within a certain time. The voice actor, Darin De Paul casted voices for this legend, and Overwatch players might be familiar with him since Darin is also the voice actor of Reinhardt in Overwatch.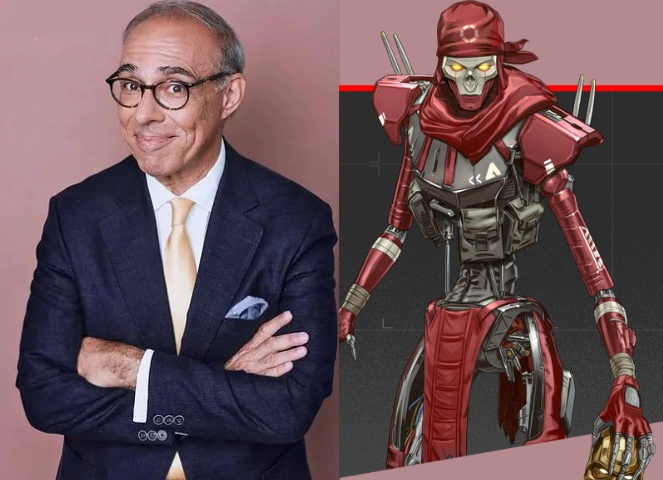 The 5 Best Apex Legends Voice Changers
FineShare FineVoice
FineVoice is an all-in-one AI voice changer that provides you with a number of voice effects. You can easily use this Apex Legends voice changer to apply the voices of famous fictional characters like SpongeBob, Darth Vader, and Venom to yourself in the game.
What's more, you can use the Voice Labo function to create any Apex Legends character voice if there's no suitable voice effect for you. And the intuitive interface makes FineVoice beginner-friendly, anyone can handle it without too much effort.
It's currently available on Windows, and you can download it for free.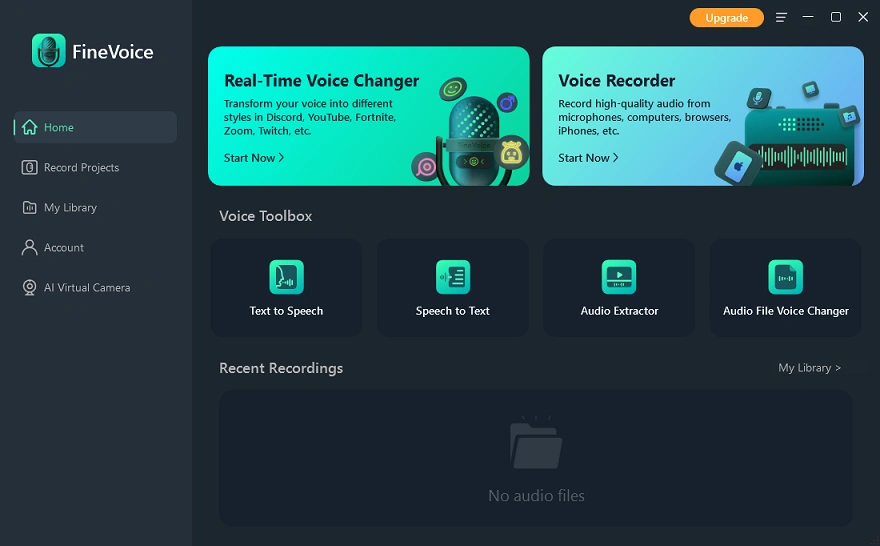 Features:
Set audio details for every voice effect to your preference
Compatible with Apex Legends other popular games
Intuitive and simple interface
Change your voice in real-time effortlessly

Voxal Voice Changer
Voxal voice changer is a free Apex Legends voice changer to enhance your gaming experience while having intense gunfights in the game.
It not only can be used in video games but other applications and platforms like Twitch are also supported by Voxal voice changer. Whether you want to add more fun to the game or just want to keep anonymous, this voice changer can definitely help.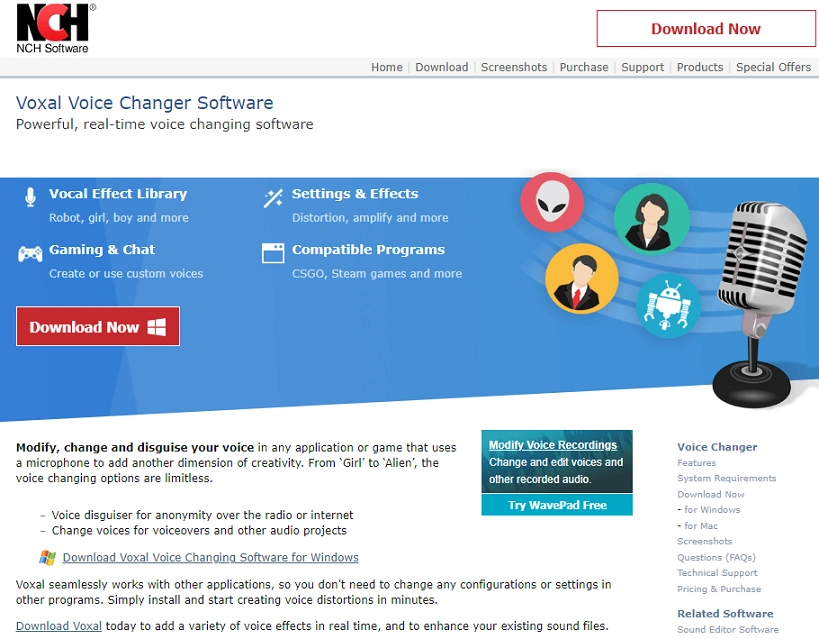 Features:
Supports multiple audio formats like MP3, WAV, and OGG
Allows you to set universal settings that work for all applications
Can add voice effects to any audio files

MorphVOX Voice Changer
MorphVOX voice changer is another handy voice changer worth trying for your gameplay.
The AI technology consisted in MorphVOX can guarantee a smooth voice-changing experience. Although this software has received some concerns about the security of usage, it's still a good choice for Apex Legends voice changer.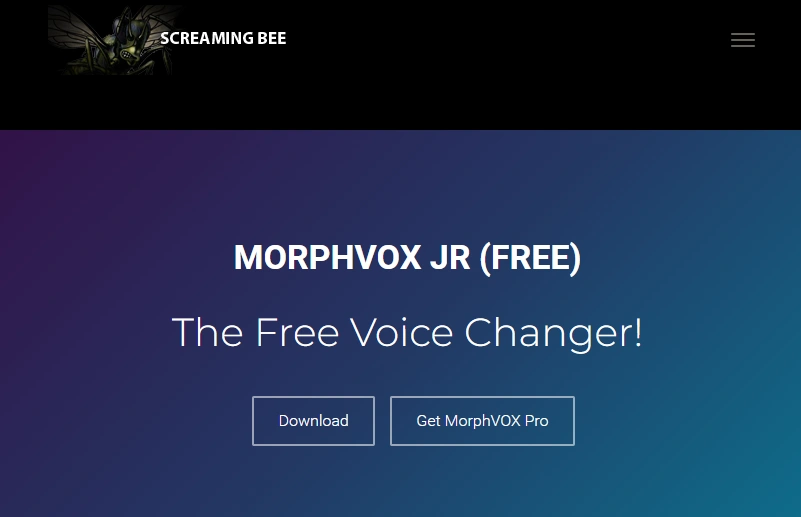 Features:
Allows you to add plugins for extra functions
Optimized for popular games including Apex Legends
Allows you to compare multiple voices to locate the differences

AV Voice Changer
AV voice changer enables you to modify your voice as you want in any game. Whether you want to sound younger, older, higher, or deeper, this Apex Legends voice changer can help you to achieve.
AV Voice Changer is compatible with most of the popular gaming platforms like Steam and Origin, so it will work perfectly in Apex Legends for sure.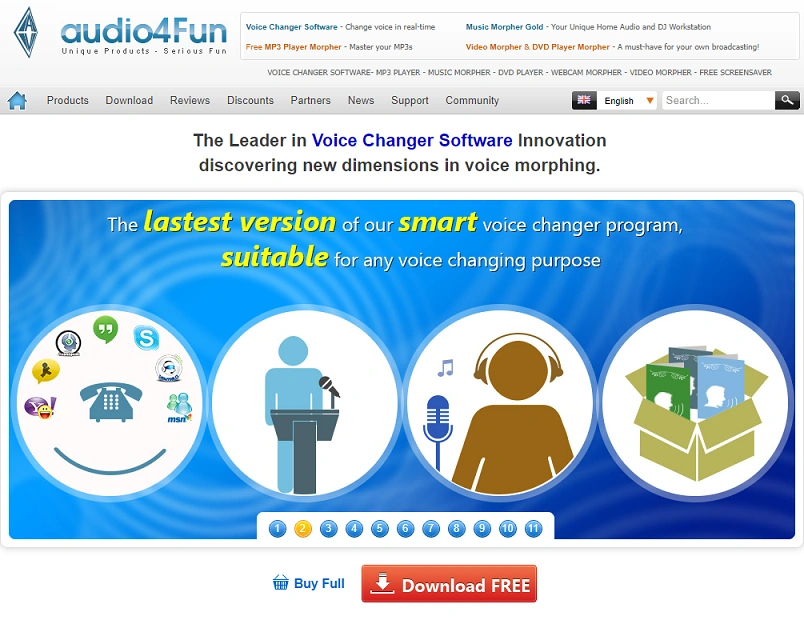 Features:
Use Voice Morpher to make your voice sounds better
Allows you to set hotkeys to voice effect individually
Use Parody Mixer to combine multiple parody voices

Clownfish Voice Changer
Clownfish is a famous free voice changer among gamers, many Apex Legends players use it too.
There are 14 available voice effects in Clownfish, the number might seem small but these effects can cover most of your needs. However, Clownfish may malfunction for different reasons, leading some users to seek other alternatives to it.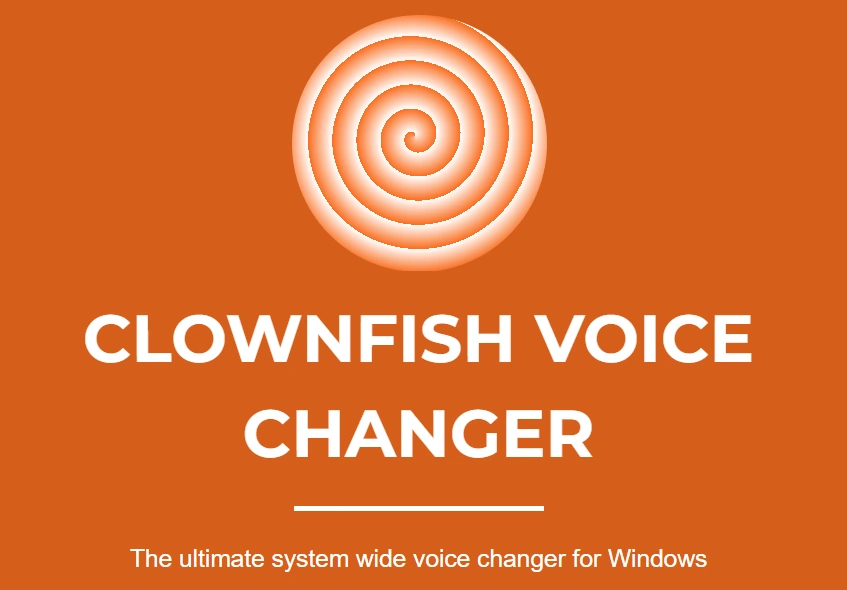 Features:
Beginner-friendly interface
Supports more system versions including Windows Vista and Windows XP
Low CPU and memory usage

How to Change Voice in Apex Legends
To use a voice changer in Apex Legends, there are some preparations to be done. We will take FineVoice as an example and show you how.
Step 1. Download and install FineVoice.
Step 2. Open FineVoice, choose Real-Time Voice Changer, and then choose Voice Aide to configure your devices.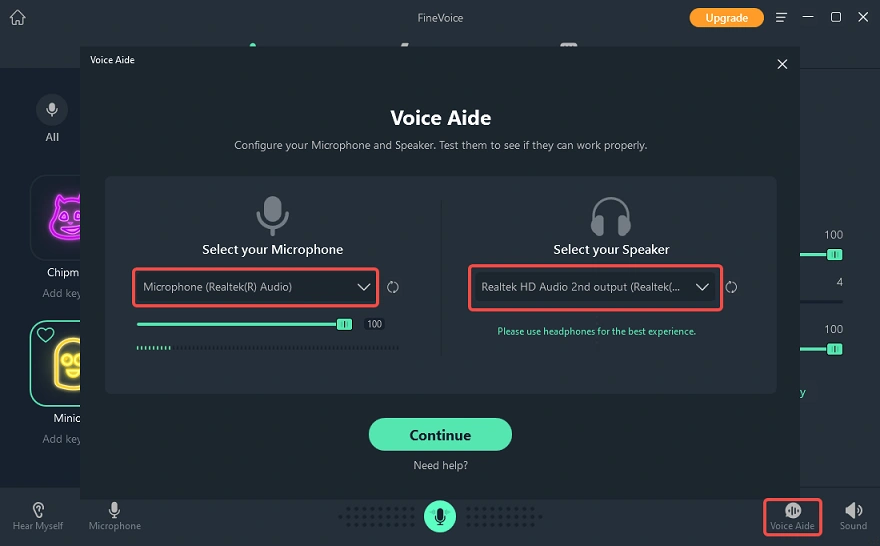 Step 3. Run Apex Legends, click Settings, go to Sound tab, scroll down to the Voice Chat Device, and set FineVoice as the option.
Step 4. Return to FineVoice, select and enable any voice effect you want to use in Apex Legends.
Step 5. You can also switch to Voice Labo, add and adjust various audio effects to make the ideal Apex Legends voice.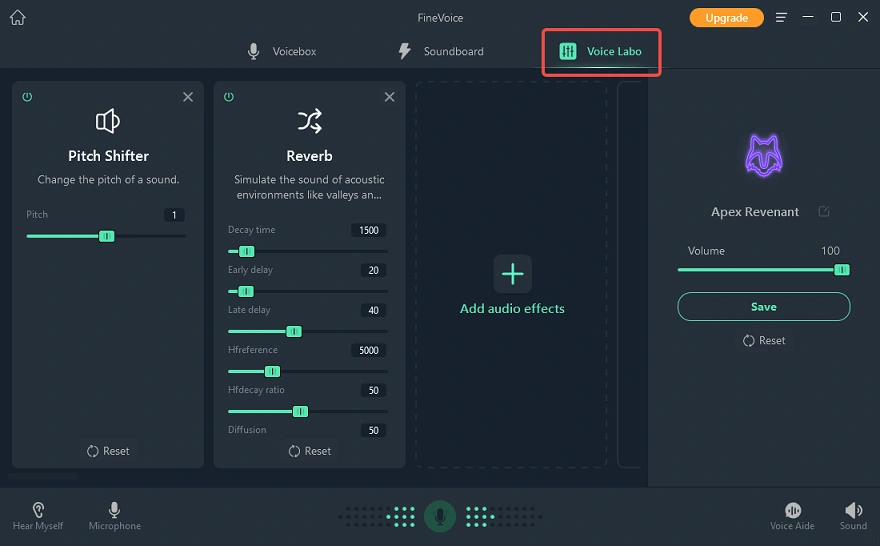 Conclusion
Apex Legends is competitive and fun to play, proper communication will give you more win rate in the game, and voice changers can make the gameplay more fun. We hope the listed Apex Legends voice changers can help you and wish you have fun in the game.