Do you want to use Kermit the Frog's voice to create audio memes? Or do you want to use the voice to have fun with friends or your audience? Read this post, we will give you the best voice changers and voice generators to get Kermit the Frog's voice.
Download FineVoice to create Kermit's voice and record audio with the voice to make audio GIFs.
What Do You Know about Kermit the Frog?
Have you ever watched The Muppets Show? Do you know Kermit the Frog?
It is a muppet character created and performed by Jim Henson. Kermit is the protagonist of Sesame Street and The Muppet Show. It also was a mascot of the Jim Henson Company.
As the most famous and successful puppeteer, Jim gives Kermit the frog the voice and soul. The ways he talks and moves make the muppets like they were real people.
Jim died in 1990 at age 53 and posthumously received a star on the Hollywood Walk of Fame in 1991. He was named a Disney Legend in 2011. We all miss Jim Henson so much.
Lately, Kermit the Frog has become the subject of various internet memes from Sad Kermit to Evil Kermit. You must have seen a "But That's None Of My Business" picture on the internet.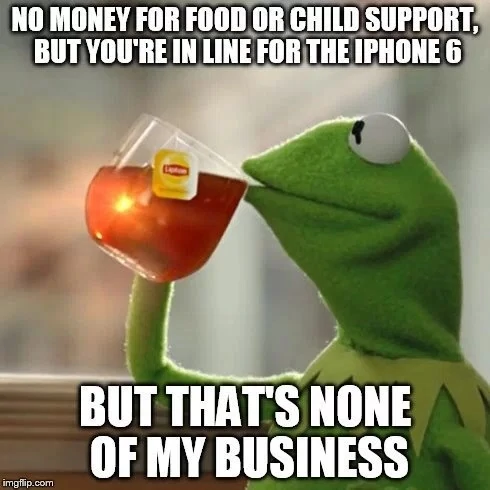 3 Best Kermit the Frog Voice Changers
Now, let's move on to the 3 best Kermit the Frog voice changers for desktops.
With the software, you can create a Kermit voice changer to generate audio memes. Or you can use it for streaming, gaming, voice chatting, or creating voiceovers for your videos and audiobooks.
#1. FineVoice [Windows]
FineVoice is a one-stop digital voice solution for Windows users. You can use it to extract audio from video, record multitrack voice, generate voice, or transcribe audio to text.
And FineVoice offers a powerful real-time voice changer. It works seamlessly on streaming, voice chatting, and game platforms, which makes it the best Kermit the Frog voice changer for discord.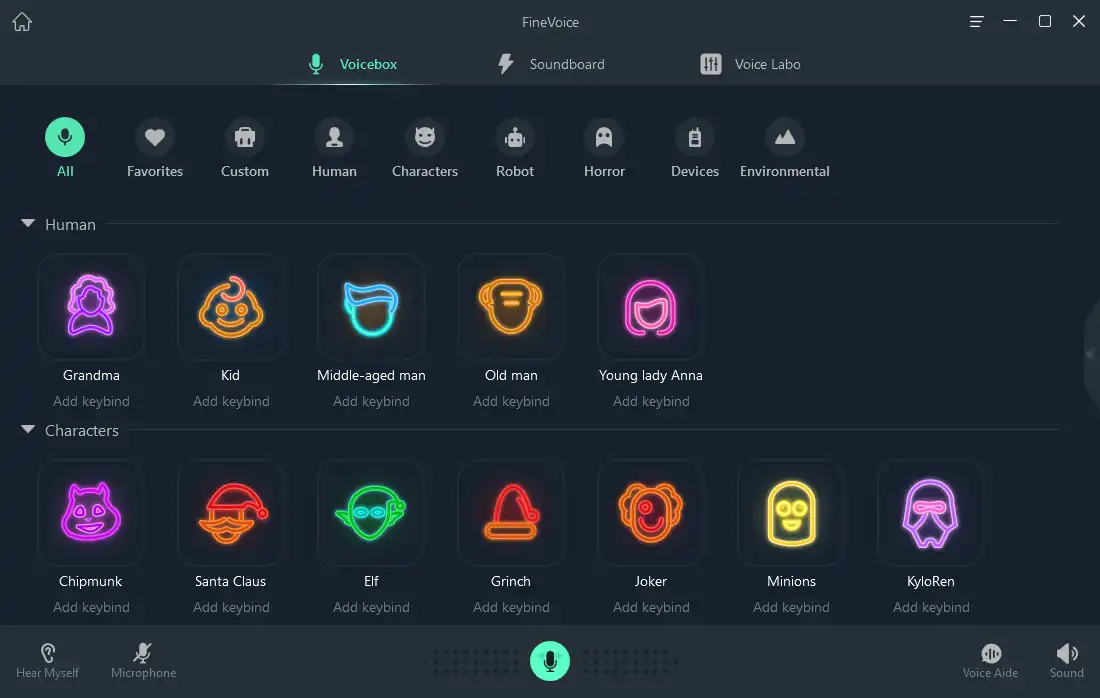 In the real-time voice changer, FineVoice offers 30+ voice effects and 200+ sound effects. And it publishes new voice effects every week.
How to create Kermit the Frog voice on a PC?
Step 1: Click to download FineVoice.
Step 2: Launch and open the real-time voice changer on the main interface.
Step 3: Switch to the Voice Labo tab and add audio effects from the list. There are about 30 effects such as pitch shifter, delay, low pass, and reverb you can choose from.
Step 4: After creating, you can add it to the Voicebox. And then you can record real-time audio, change audio files, or generate audio with Kermit the Frog's voice.
#2. Voicemod [Windows]
As a Windows user, there are more choices of voice changers for you. Voicemod is a great one. This real-time voice changer offers 100+ voice effects of devices, human, robotic, etc.
How to use this Kermit voice changer? Download and launch the software and click the Pro Voicelab feature at the left toolbar. (You need to subscribe to a pro plan to unlock the feature.) And then add the audio effects to create Kermit's voice.
And you can upload Kermit the Frog sound clips to Voicemod Soundboard.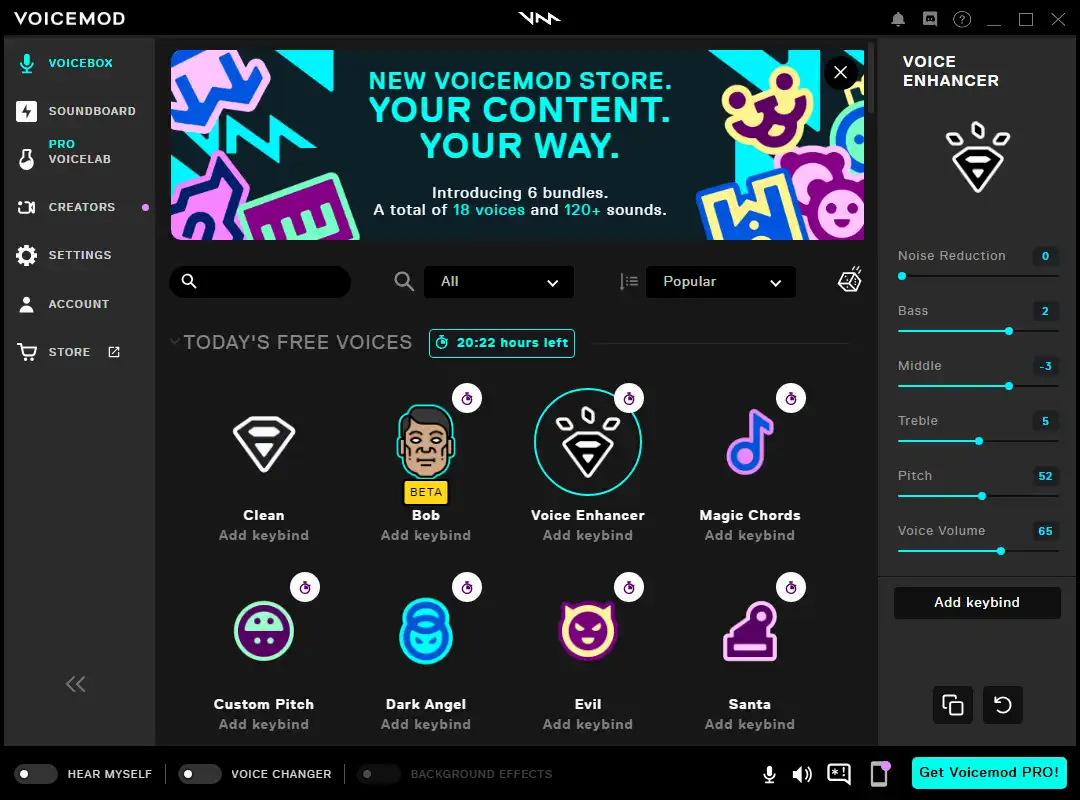 #3. Voxal Voice Changer [Windows & Mac]
If you want to find a voice changer for Mac. Voxal Voice Changer is the best choice. After downloading it on your Macbook, you can create a Kermit the Frog voice changer with 15 Voxal effects. And each audio effect is adjustable.
With the tools offered by NCH Software, you can record Kermit audios or use the voice while streaming on Twitch.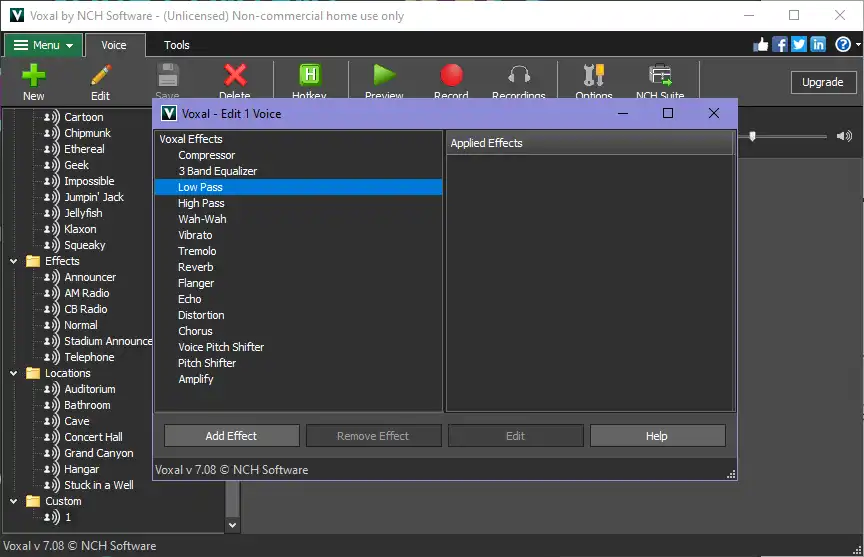 2 Best Kermit the Frog Voice Generators
You know how to create Kermit the Frog voice using real-time voice changers. But do you know there are voice generators that offer Kermit voice?
Let's take a look at the 2 best ones – FakeYou and Uberduck.
#1. FakeYou
The first voice generator we want to introduce is FakeYou.You can find the funniest voices of characters from movies, anime, cartoons, and TV series. And there are celebrities voices like Donald Trump and Arnold Schwarzenegger.
FakeYou provides Kermit voices of the two puppeteers Jim Henson and Steve Whitmire.
Input the sentences you want hear Kermit to say in the textbox. Wait for the process done after clicking the Speak button. And you will get a Kermit the Frog sound clip. You can download it in MP3 format.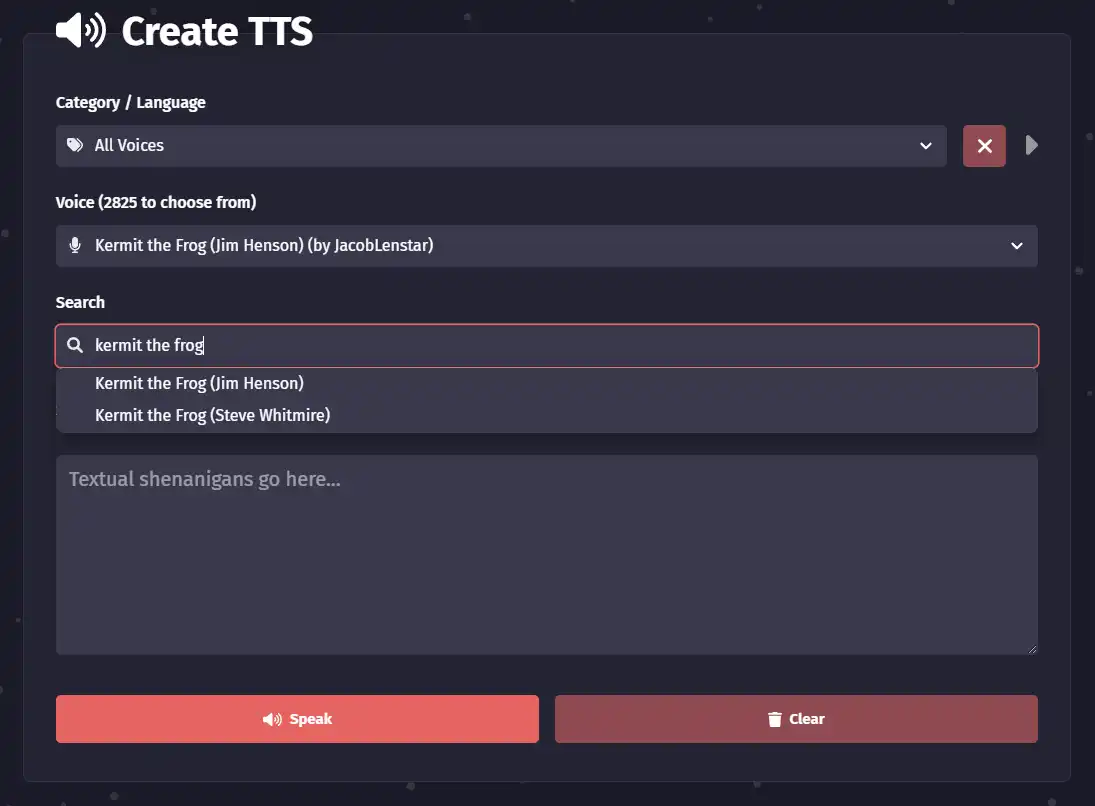 #2. Uberduck
Uberduck is another website that offers a text-to-speech feature. There are two versions of Kermit the Frog's voice. Choose the one you like and enter text to synthesize. After several seconds, you will get an audio with Kermit's voice.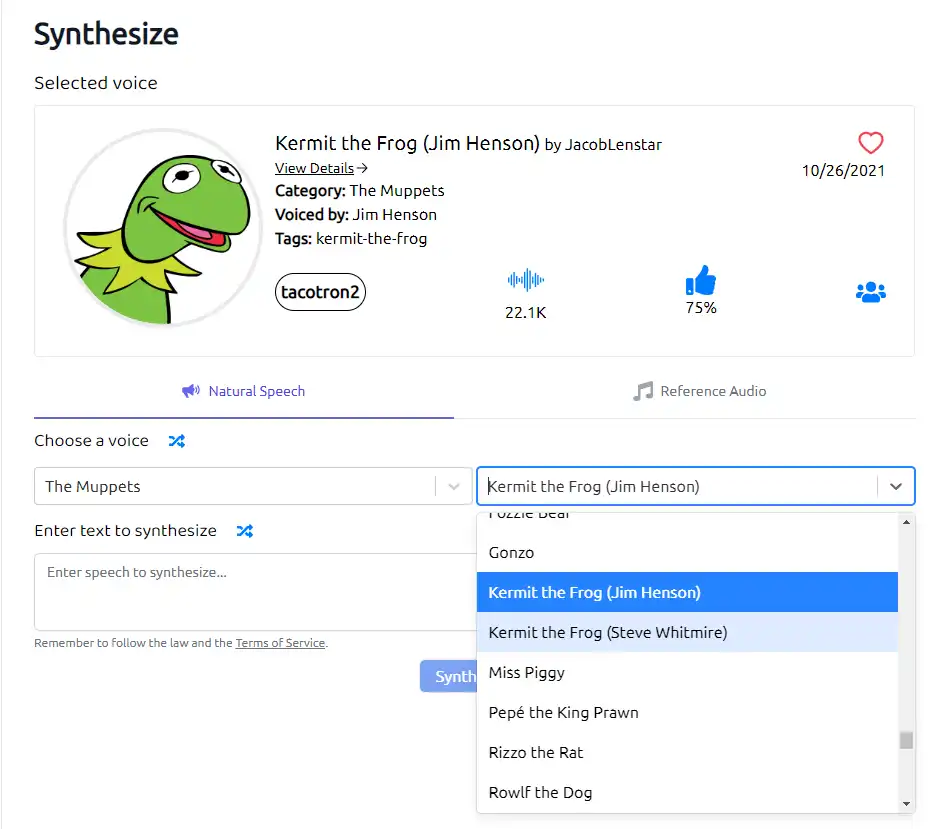 Conclusion
In this post, we give you the 3 best voice changers and the 2 best voice generators to get Kermit the Frog's voice. You can use the created voice to stream with, record voiceovers, prank your friends, or make audio GIFs.
And there is Kermit the Frog soundboard you can find and download from online websites like Voicy, 101 Soundboards, and Myinstants. Make Kermit audio memes and have a fun time.
Try FineVoice for Free
Powerful real-time voice changer for tuning your voice in gaming, streaming, and chatting. It comes with various voice & sound effects and supports creating custom voice. Get it for free.