The Halo franchise is definitely a remarkable masterpiece among all the FPS video games and one of the most notable pop cultures in the world. Nowadays, it has become a symbol of the Microsoft Xbox game console.
This game franchise has created many famous characters, even Microsoft's personal productivity assistant borrowed its name from the AI assistant Cortana in the games. And it's no doubt that the protagonist, Master Chief is the most popular character in the whole Halo franchise.
In this article, we will show you who's the Master Chief voice actor, and how to get Master Chief's voice with a suitable tool. Let's check it out.
Who's Master Chief?
Master Chief is the protagonist of the Halo multimedia franchise. He first appeared in Halo: Combat Evolved, an FPS video game developed by Bungie Studio and published in 2001. Leaving a deep impression on players, Master Chief continues to play as the protagonist in more than 10 Halo games.
The first Halo game was a huge success and had a long-lasting influence on FPS games. This game franchise keeps evolving in every sequel, the latest one, Halo: Infinite even added a grab hook like Apex Legends. Except for the games, the Halo franchise also has also been involved in comics, novels, cartoons, and even TV shows. Master Chief still plays an important role in these spin-offs.
In Master Chief's stories, he is a super soldier known as Spartan, and fighting against alien threats is his prior duty. Master Chief talks little in the game even during the cutscenes, he remains silent most of the time. It was intentionally designed like this since developers wish to create a character that players can fully immerse into.
For the same reason, Master Chief also never showed his true face in the game. There's a cutscene in Halo 4 that reveals Master Chief's eyes, though his face still remains unknown.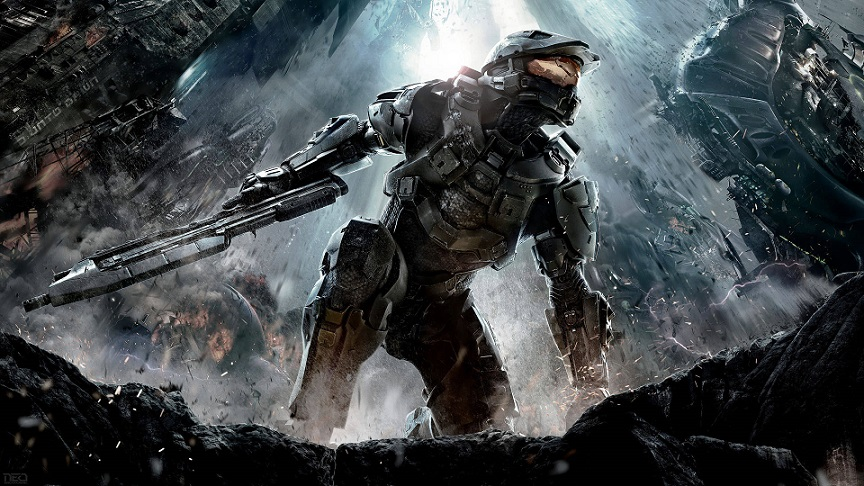 Master Chief's memorable quotes
Halo players are more familiar with Master Chief's iconic voice and armor rather than his face, Master Chief is a man of few words, but his words never disappoint players. Here are some memorable quotes that may bring back your memory of the games.
"No. I Think We're Just Getting Started."
In Halo: Combat Evolved, Master Chief said this at the end of the game, and he's right, the legend of Halo has started since then.
"I Need A Weapon."
In the opening of Halo 2, Master Chief asks for a weapon and jumps into the first fight in the game without hesitation. This cutscene is a perfect way to get players immersed in the game quickly.
"You Told Me There Wouldn't Be Any Cameras."
After bringing a great victory to humans and becoming a hero, Master Chief is welcomed by other soldiers, but he might rather stay on the battlefield than at the center of claps and eye sights.
"Wake Me…When You Need Me."
This is the last line Master Chief said in Halo 3, after that, he returns to cryosleep and waits for his next mission. The cutscene reminds players of the similar opening in Halo's first game, and many players agree that this cutscene is one of the best Halo scenes.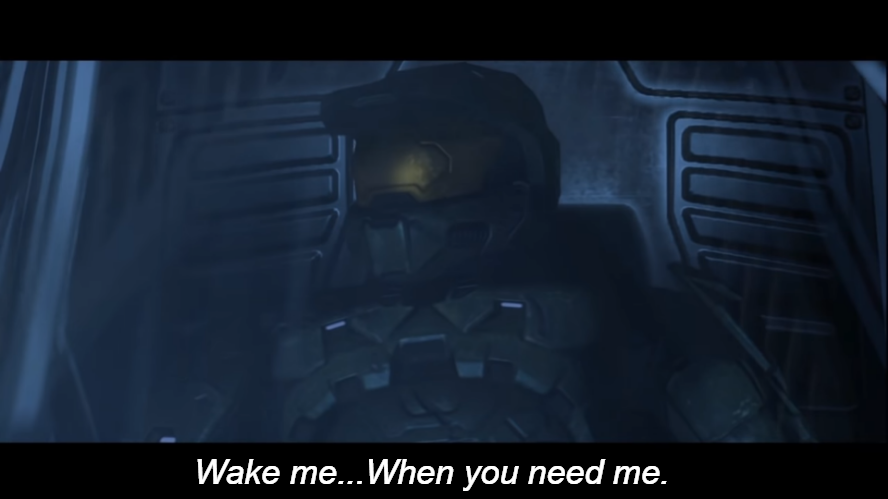 Master Chief Voice Actor in Halo Franchise
The voice actor of Master Chief is Steve Downes, an American DJ who has been working in radio for over 40 years now. Like Elom Musk who cast voice for Elon Tusk, Steve wasn't a professional voice actor at the beginning. He started his voice actor job in 1990, and Master Chief is the most famous character during his voice acting career. Before Steve casted voice for Halo: Combat Evolved, he never played any video game, and years later, Halo 4 become Steve's favorite video game.
In the past 20 years, Steve's voice has accompanied Halo players throughout the whole game franchise, he's still the Master Chief voice actor in Halo: Infinite. His brilliant voice acting made Master Chief even more charming and developed this character to the next level.
In the Halo TV series though, Steve didn't continue to provide his iconic voice for Master Chief, Canadian-American actor Pablo Schreiber was cast as Master Chief, which makes some players might miss the original voice of Master Chief.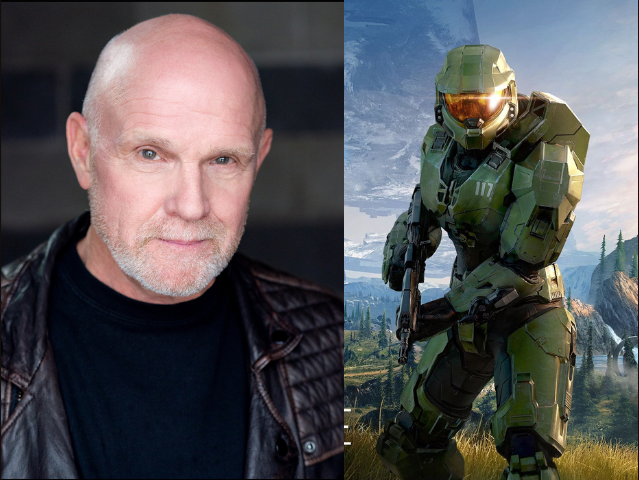 Bonus: Best Master Chief Voice Changer – FineShare FineVoice
Have you ever wanted to get the same voice of the Halo Master Chief voice actor to surprise your friends in voice chat or add additional flavors to your next Halo video? If so, FineShare FineVoice could help you with it.
FineVoice is an AI digital voice solution that is integrated with multiple useful functions. The voice changer offers you more than 30 different voice effects including SpongeBob, Darth Vader, and Warhammer, you can choose any one of them as you want. And there are 28 audio effects in the Voice Labo for you to create your own Master Chief voice. Don't worry even if you have no experience in editing audio before, FineVoice has an intuitive interface that every beginner can get used to this software in no time.
Currently, it's available on Windows systems and you can download FineVoice for free. Have a try now!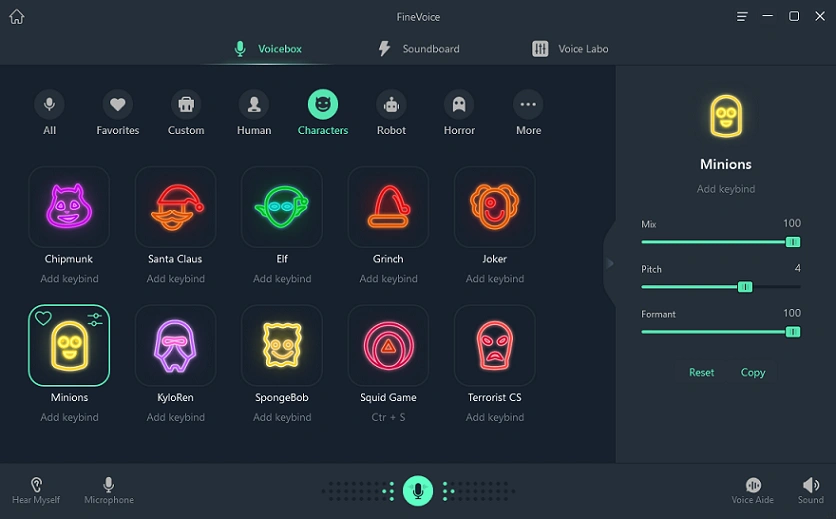 Conclusion
Great characters usually have great voice actors behind them, and Steve Downes's voice acting skill plays an important part in the Halo games. We hope this article can answer your questions about the Master Chief voice actor, and wish you have fun playing Halo games.
FAQs
Who voices Master Chief in Halo 5?
Steve Downes voices Master Chief in Halo 5: Guardians. As a former DJ, he has been casting voices for Master Chief in Halo games since 2001.
How to get an AI Master Chief voice?
FineShare FineVoice can help you get the Master Chief voice based on AI technology. It provides you with a voice changer and a voice generator, both can give you a Master Chief voice.
Did they change Master Chief voice actor?
In the Halo TV series, Master Chief has a new voice. Original Master Chief voice actor Steve Downes was recast, and Pablo Schreiber played Master Chief in this adaptation.