Do you want to use a scary voice to do trick and treat at a virtual Halloween party? That would be amusing. Maybe you don't like horror movies. But the voice of the great villain in a horror movie is always the coldest and coolest one.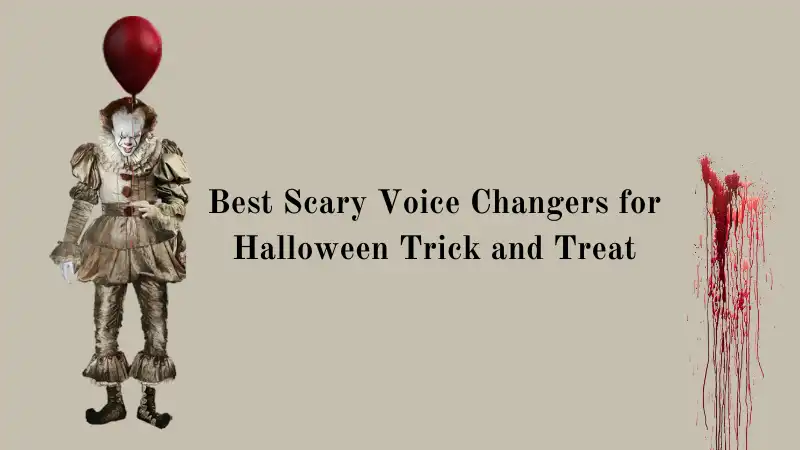 Read this post and get the 5 best scary voice changers for desktop and mobile. Use FineShare FineVoice to get 30+ voice effects and 200+ sound effects for your Halloween virtual party.
We will start this article with the 5 scariest horror movie characters.
Part 1. 5 Scariest Horror Movie Characters
#1. Freddy Krueger – Nightmare on Elm Street Franchise (1984-2010)
Freddy Krueger is a malevolent spirit of a child killer. He goes on to murder his victim in their dream. The one killed in a dream will die in the real world as well. He is commonly identified by his metal-clawed, right-hand glove and his disfigured face.
#2. Michael Myers – Halloween Franchise (1978-2022)
Michael Myers is a mysterious murderer who always wears a mask and never speaks. His survival from brutal attacks makes him seem immortal. His thirst for murder always creeps the movie viewers.
#3. Pennywise – IT Franchise (2017-19)
Pennywise is an iconic horror character created by Stephen King. It is a shape-shifting monster that feeds on fear. He usually appears as Pennywise the Dancing Clown and preys upon the children of Derry, Maine.
#4. Chucky- Child's Play Franchise (1988-2019)
Chucky is a notoriously crazy serial killer who escapes death by transferring his soul into a doll. Many movie viewers have a fear of dolls because of the creepy doll and its crazy behavior and voice.
#5. Hannibal Lecter – The Silence of the Lambs (1991)
In this film, as an arrested cannibalistic serial killer, he assists FBI agent Starling to catch "Buffalo Bill". Lecter kills and mutilates his guards and then escapes from prison in transit.
Part 2. 5 Best Scary Voice Changers for Desktop and Mobile
Now, let's look at the 5 best scary voice changers and what you can do with them.
#1. FineShare FineVoice [Windows]
The first and best real-time voice changer on Windows is FineShare FineVoice. It's a new product in the market, but not a weak tool.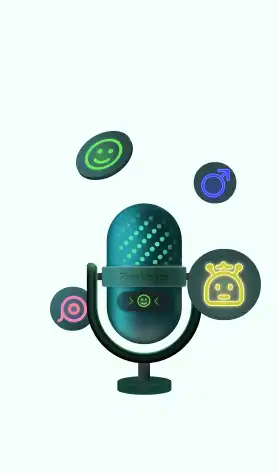 Try This Powerful Scary Voice Changer
A variety of voice effects and soundboards for games, chatting, live streaming and more.
Create your own custom voice with 28 audio effects including delay, reverb, equalizer, and Wah.
Audio file voice changing is supported.
Works with almost all apps like Discord, Zoom, Teams, Skype, OBS, FineCam, etc.
Offers other voice tools including text to speech, speech to text, audio extractor, and multi-track recorder.
How to use this scary voice changer?
Step 1. Download and install FineVoice for free.
Step 2. Launch FineVoice and then go to the Real-Time Voice Changer from the main interface.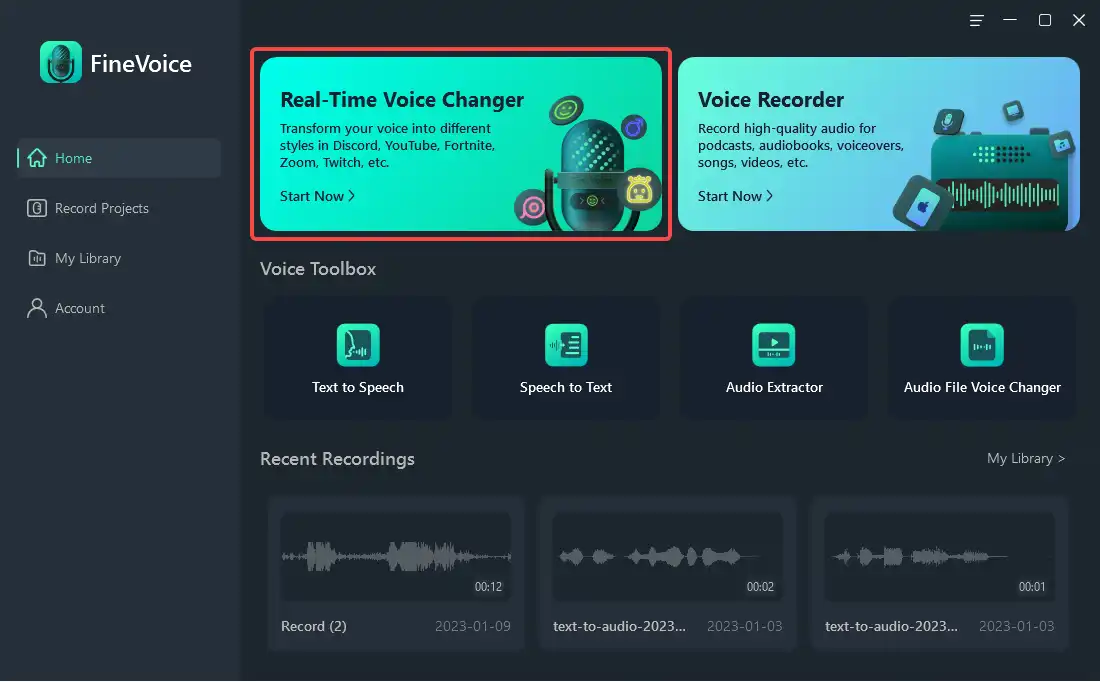 Step 3. Choose the microphone and the headphones you want to use at the Halloween party.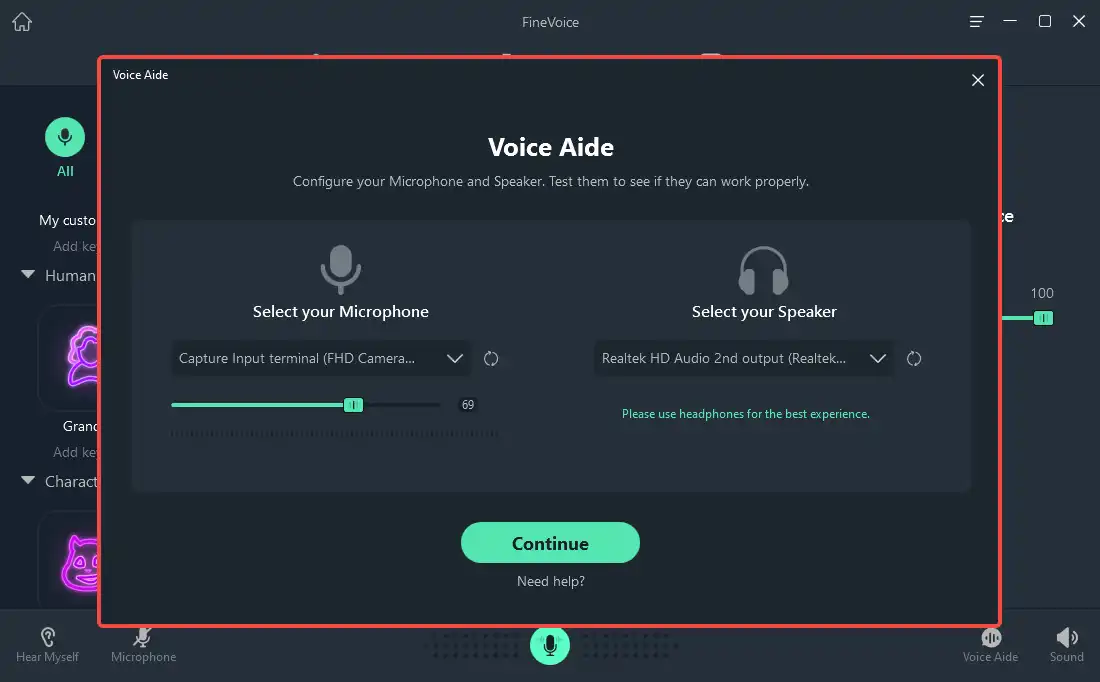 Step 4. Try the 4 scary voice effects in the Horror category. There is Halloween and horror soundboard under the Soundboard tab. Play the sound effects to increase the terror effect. You can upload your collection of creepy sound clips to the Soundboard.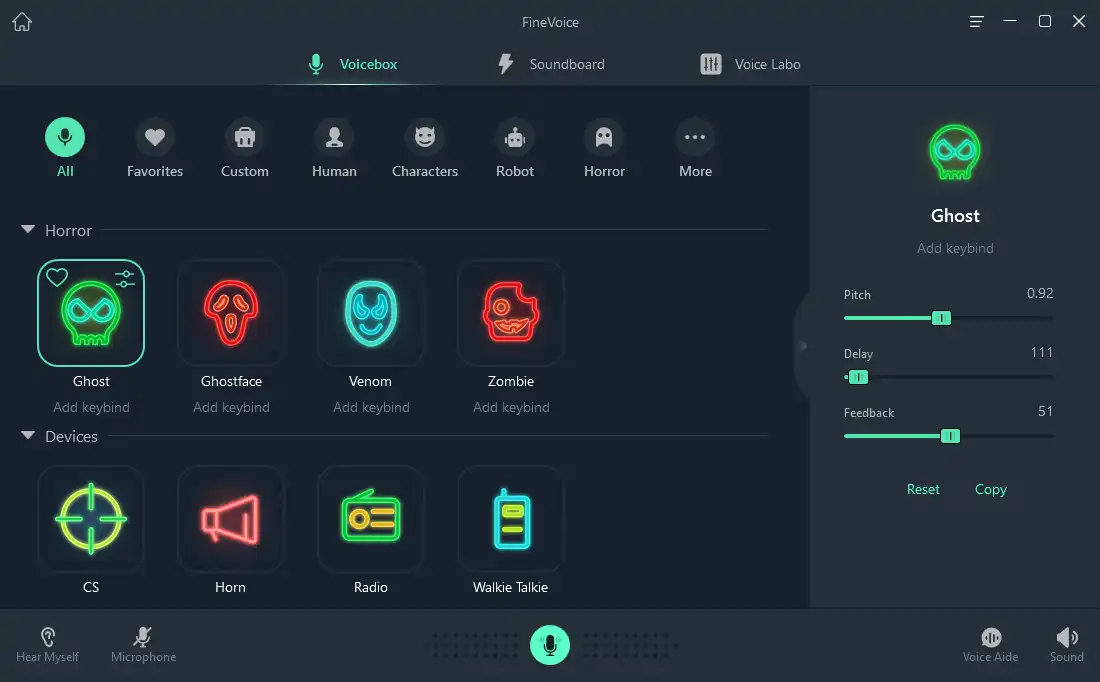 (Optional) Click the Voice Labo tab and create your special scary voice effect with 28 audio effects like Wah, delay, distortion, and more.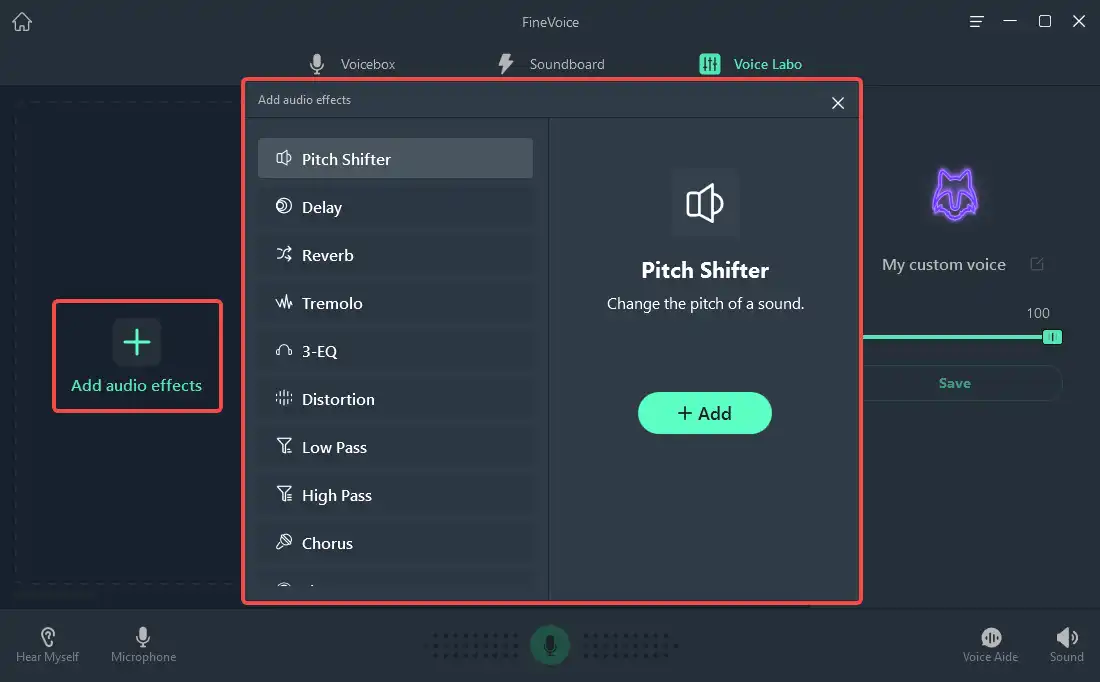 Step 5. Host or join a Halloween party and select FineVoice Virtual Microphone as the input audio device. Have fun.
#2. Voicemod [Windows]
If you are looking for a scary voice changer with the scariest voices, Voicemod (https://www.voicemod.net/) is what you need. Although it doesn't offer many scary character voices, you can access a more variety of horror voice effects.
And if you upgrade to the Pro version, you can create a Venom voice effect with the Voicelab feature.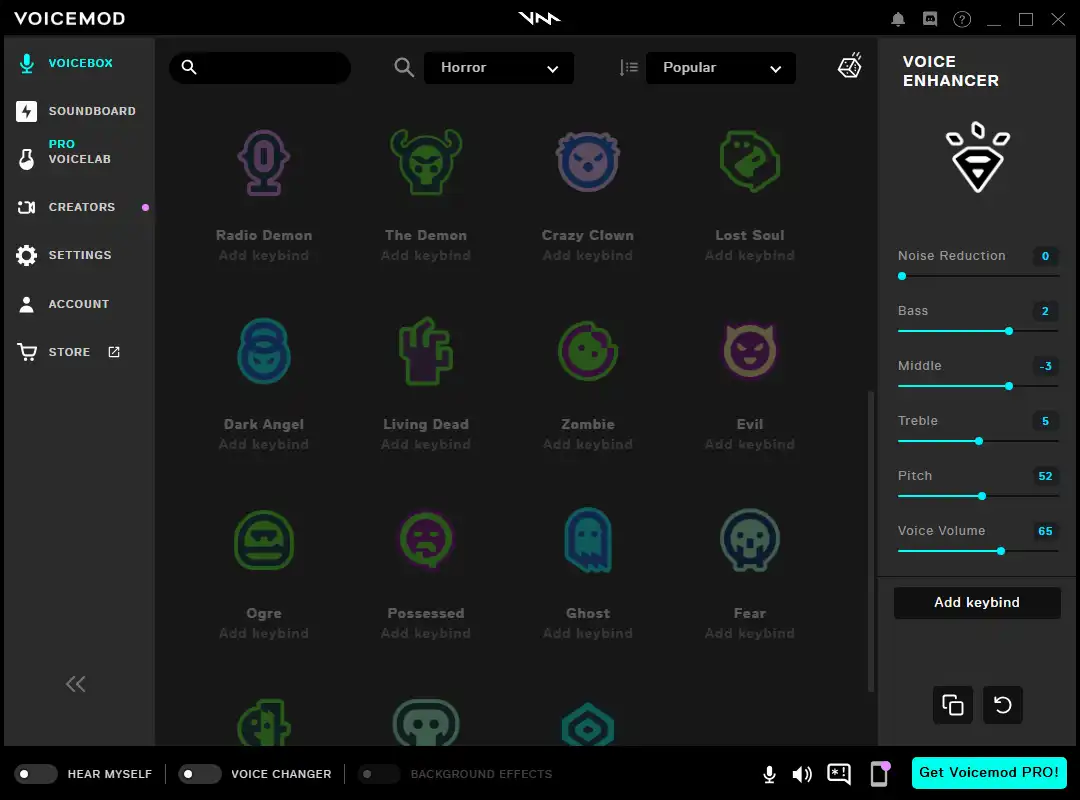 #3. Voxal Voice Changer [Windows & Mac]
If you are looking for a real-time scary voice changer working great on both Windows and Mac, Voxal Voice Changer (https://www.nchsoftware.com/voicechanger/index.html) is the right one.
You can several scary voice effects on Voxal. Click Frankenstein, Demon, or Super Villain to open the detailed workspace.
Double-click anywhere on the grey section to edit the voice effects with 15 audio effects offered by Voxal.
You can preview a voice before recording audio with a voice effect. And you can speak with a scary voice while voice chatting with your friends on Zoom, Google Meet, or Discord.
The only weakness of Voxal Voice Changer is that the commercial and pro version is a little expensive.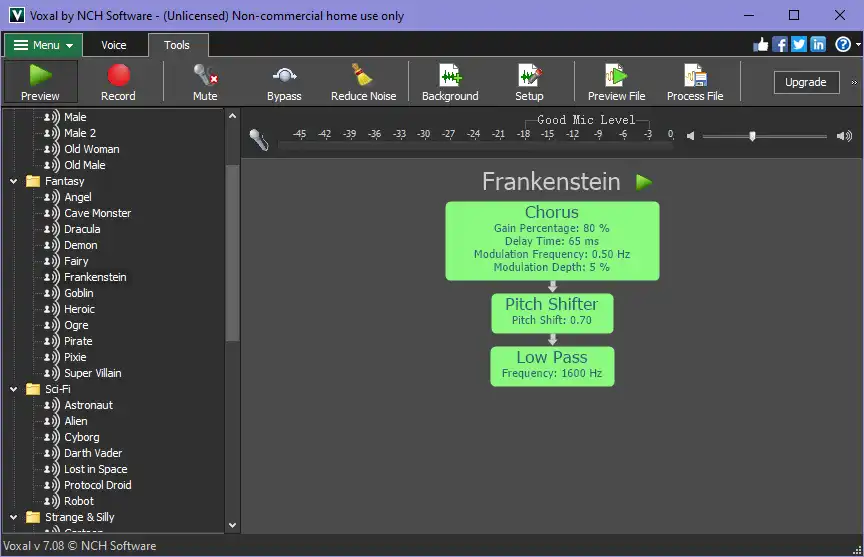 #4. FineShare Online Voice Changer
FineShare Online Voice Changer is an online voice changer that supports changing the voice of uploaded audio files. You can also record audio with this online voice changer.
It offers 87+ voice effects of celebrities, movie characters, and robotic and environmental voice effects. You can find scary voices such as the voice of Ghostface, Joker, Darth Vader, and other creepy voices.
Click a picture of a character and you can preview the effect with sample audio.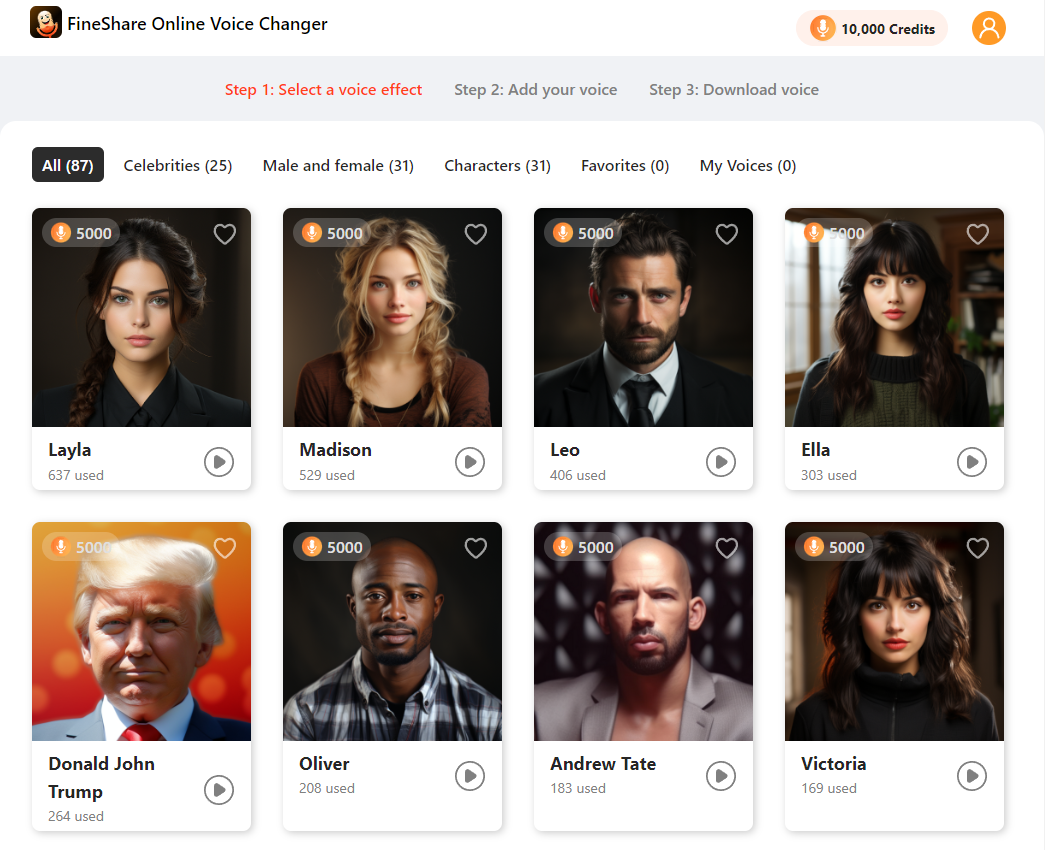 #5. LingoJam
LingoJam (https://lingojam.com/ScaryVoiceChanger) is easy to use for audio file voice changing. You can input audio by recording a clip with your microphone or loading a local audio clip. And within seconds, the changed audio will show at the right output audio section.
The download button enables you to download the hi-res and uncompressed audio in WAV.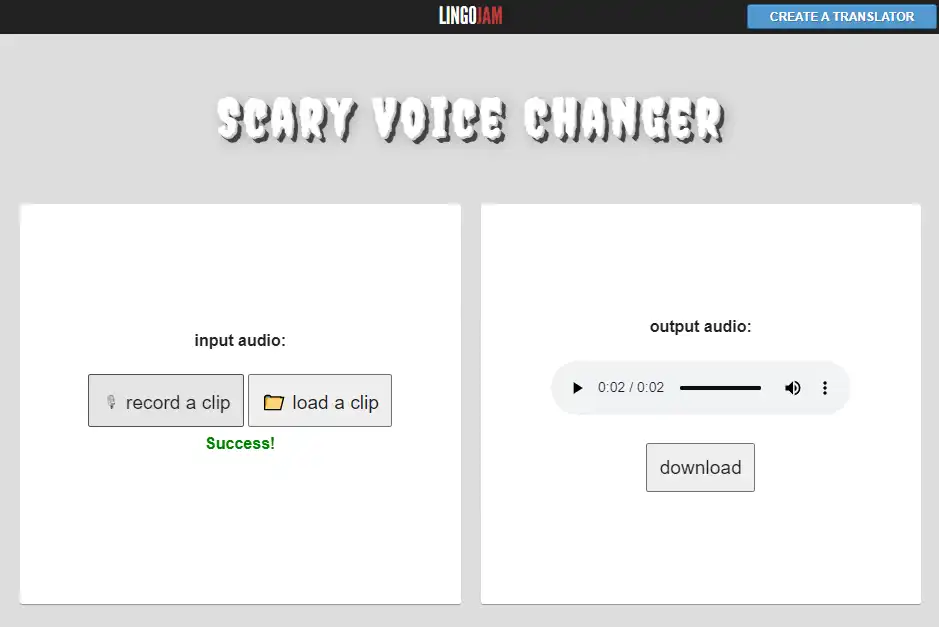 Conclusion
Are ready to prank your friends? Choose your scary voice changer for Discord Halloween parties. Trick and treat with the voice of Horror movie villains.
Don't forget you can create a unique scary voice and use the scary voice text-to-speech feature in FineVoice. Have a good Halloween time.
Try FineVoice for Free
Powerful real-time voice changer for tuning your voice in gaming, streaming, and chatting. It comes with various voice & sound effects and supports creating custom voice. Get it for free.