Are you a fan of Stranger Things and fascinated by the mysterious character of Vecna? Imagine being able to embody Vecna's eerie voice and immerse yourself in the world of this enigmatic villain.
In this post, we delve into the realm of Vecna voice changers, presenting you with three incredible tools that allow you to transform your voice into that of the legendary Vecna. Get ready to embrace the dark side and unleash your inner villain with these powerful voice modulation solutions.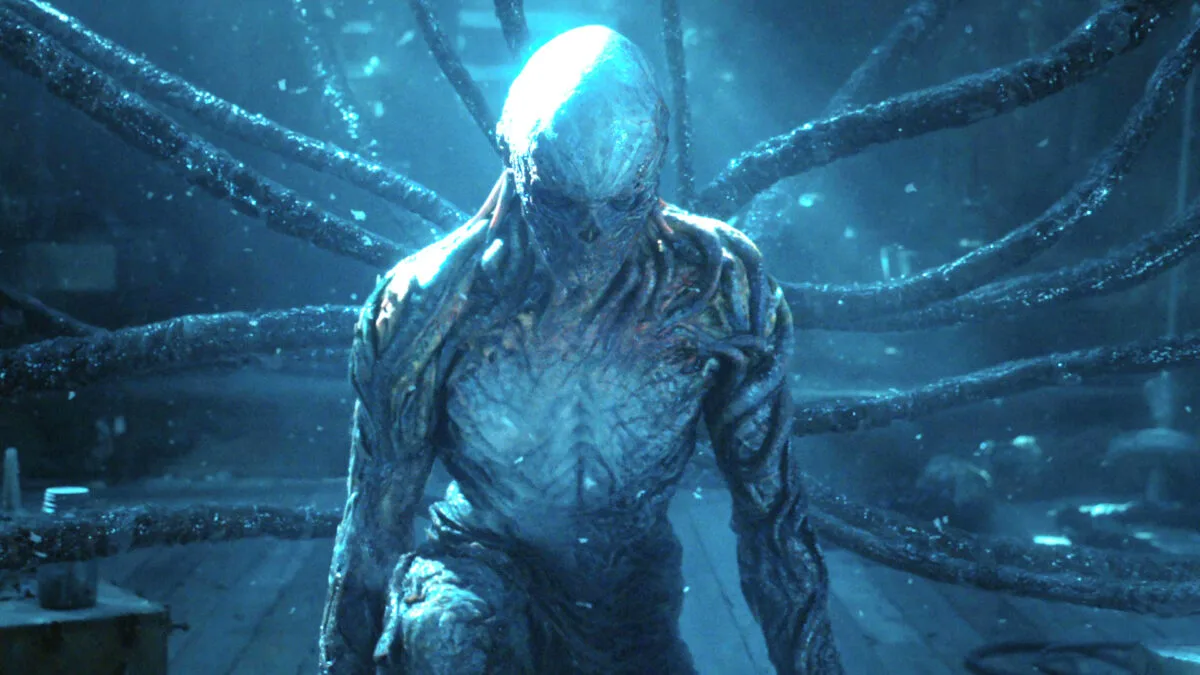 Who Is Vecna and What Does He Sound Like?
Step into the eerie realm of Stranger Things and meet Vecna, the intriguing antagonist who captivated the imagination of viewers. Portrayed by the talented Jamie Campbell Bower, Vecna's character boasts a haunting presence and a voice that resonates with dark power.
Bower skillfully brings Vecna's voice to life, captivating audiences with his sinister and enigmatic delivery. Immerse yourself in the world of Vecna and witness his captivating presence through images and videos from the show, as he manifests his dark intentions with a voice that sends shivers down your spine.
Vecna's voice is characterized by its chilling tones, commanding presence, and a touch of mystery. It is a voice that drips with dark charisma and holds audiences spellbound. The character's dialogue is carefully crafted to reflect Vecna's complexity, drawing listeners into his twisted perspective and evoking a sense of foreboding.
To truly capture the essence of Vecna, it requires more than just imitating a deep voice—it demands an understanding of the character's motivations and the ability to convey his eerie presence through vocal nuances.
How to Create the Vecna Voice with 3 Best Voice Changers for Windows and Mac
If you want to sound like Vecna, you don't need to hire a professional voice actor or spend hours practicing. You can simply use one of these 3 best voice changers online and create the Vecna voice in minutes.
#1. FineShare FineVoice
FineShare FineVoice is a powerful AI voice solution that offers many tools to meet your audio needs. You can use it to generate realistic voices for your projects and content or to create funny voices for entertainment and fun.
One of the tools that FineShare FineVoice offers is the Real-Time Voice Changer, which lets you modify your voice and sound like different characters with different effects in real time. You can use it with any application or game that uses a microphone, such as Skype, Discord, Zoom, etc.
You can create your Vecna voice effect with FineVoice. Use it to prank your friends, have fun in streams and games, narrate a horror story, or make a spooky video.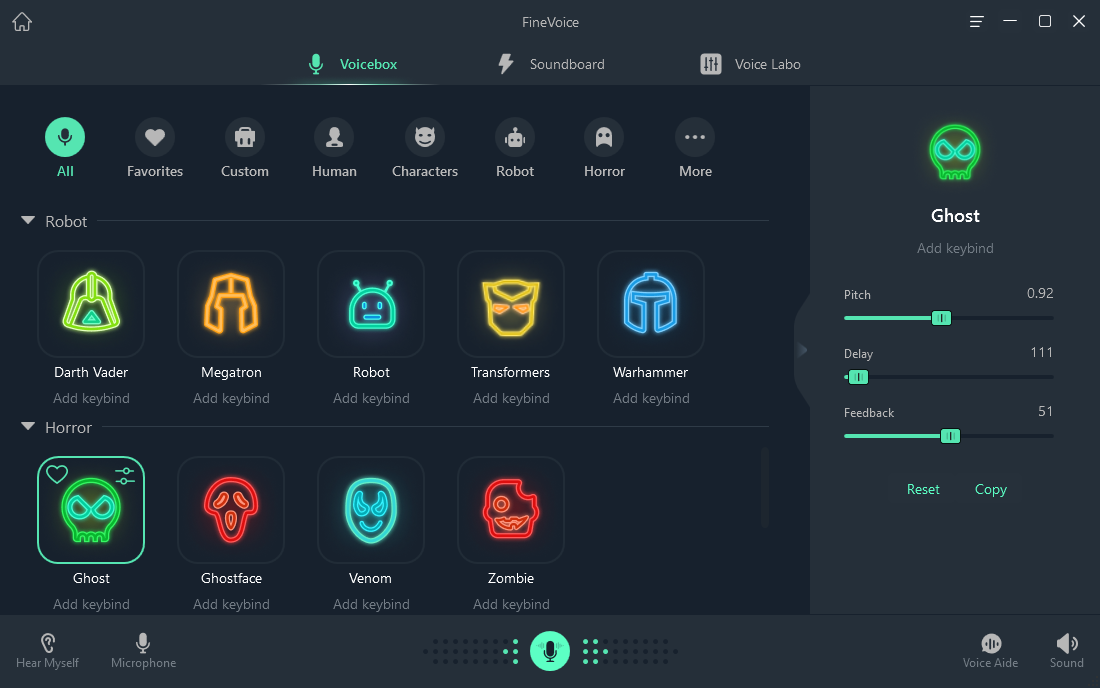 Highlights:
Simple and easy-to-use user interface without a learning curve
30+ preset voice effects and 200+ sound effects
A scary voice changer offers horror voices like Zombie, Ghost, Venom, etc.
A powerful voice labo allows you to create any voice effects with 28 audio effects
Allows you to upload Vecna sound clips and make your Vecna soundboard for easy access with hotkeys
A high-quality voice recorder allows you to record narration or dubs for your projects with created Vecna voice
A TTS offers you 220+ lifelike voices and tons of role voices to generate voiceovers of horror movies and TV shows
How to make the vecna voice with FineShare FineVoice:
Step 1. Download FineShare FineVoice for Windows 10/11 (64-bit) from here.
Step 2. Open FineShare FineVoice and go to Real-Time Voice Changer.
Step 3. Choose the microphone as the input device and the speakers or headphones as the output device.
Step 4. Explore the Voicebox and choose a scary voice from the list.
Step 5. Adjust the pitch, delay, and feedback as you like.
Step 6. Enable the Microphone and Hear Myself to activate the voice changer.
Step 7. Speak into the microphone and hear the Vecna voice in real time.
#2. Voxal Voice Changer
Voxal Voice Changer is another great tool that can help you create the Vecna voice and modify your voice in real time. It is a simple and easy-to-use software that lets you modify your voice in real-time or from existing audio files.
You can use Voxal Voice Changer to apply various effects and filters to your voice and sound like different characters, animals, or robots. You can also create your custom voice effects and save them for later use.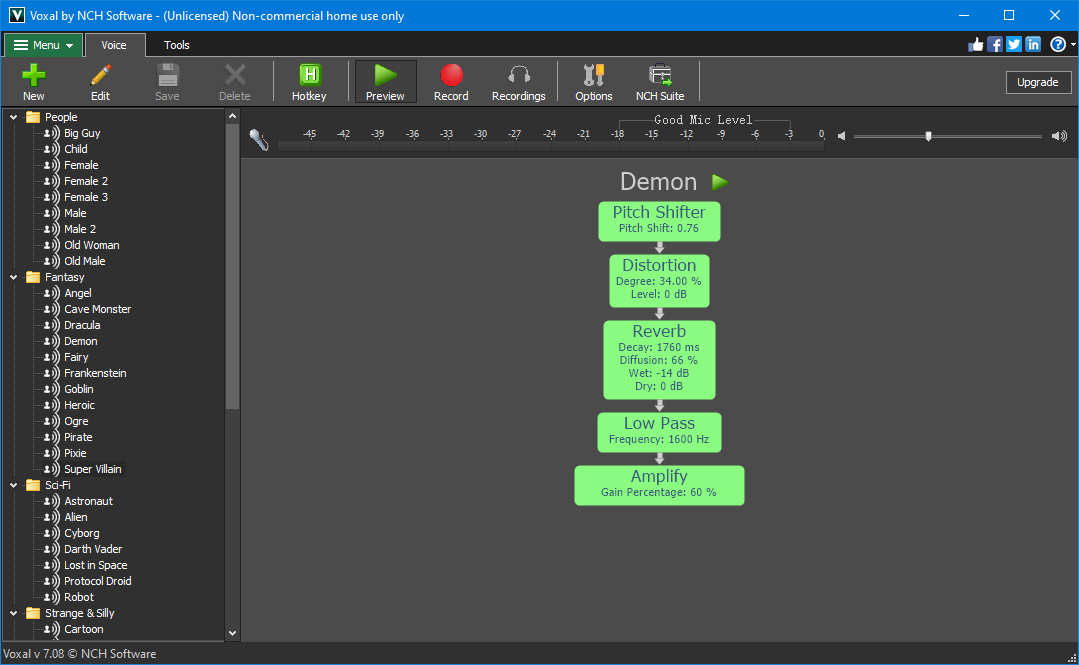 Highlights:
50+ voice effects and filters to choose from, such as Venom, Alien, Darth Vader, etc.
Works in real-time or from existing audio files
Has low CPU usage and does not interfere with other running applications
A user-friendly interface and a preview feature to listen to the voice before applying the effects
To use this Vecna voice changer, follow these steps:
Step 1. Download Voxal Voice Changer for Windows or Mac from here.
Step 2. Open Voxal Voice Changer and click on New.
Step 3. Choose the audio effects like Pitch Shifter, Reverb, and Echo, and move the slider to make it sound like Vecna.
Step 4. Adjust the voice with other audio effects to make it match your voice better.
Step 5. Use the microphone or load an audio file to hear the Vecna voice.
#3. Clownfish Voice Changer
If you are looking for free voice-changing software for Windows, Clownfish Voice Changer is a good choice. It can help you create your Vecna and use it in real-time. This free and versatile software can change your voice in various ways.
You can use Clownfish Voice Changer to apply different presets or custom effects to your voice. You can also use it to play sounds or music in the background or to translate your voice into different languages.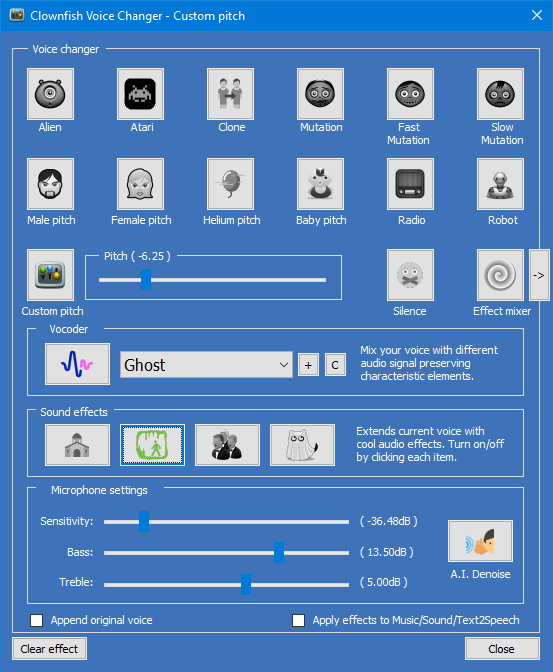 Highlights:
Offers an AI denoising feature to remove the background noise from your microphone
12 presets and custom effects to choose from to meet your basic voice-changing needs
Works on the system level for all software or applications that capture the microphone voice
Allows you to mix different voice effects into a new one with Vocoder and sound effects
Offers a sound player that can play sounds or music in the background
Has a voice translator that can translate your voice into different languages
Follow these steps to use Clownfish Voice Changer as a Vecna voice changer:
Step 1. Download Clownfish Voice Changer for Windows from here.
Step 2. Open Clownfish Voice Changer and click on Set Voice Changer.
Step 3. Create your custom Vecna voice using the Custom Pitch option with Voceder, a sound effect, and the effect mixer.
Step 4. Use the voice for real-time use or recording.
Bonus Tip: Online Vecna Voice Changer
What to find a Vecna voice changer online without any software installation? Try Voice Changer.io. This free online voice changer lets you change the sound of your voice and add effects. You can use it to sound like different characters from Ghostface to Dalek without downloading any software or app.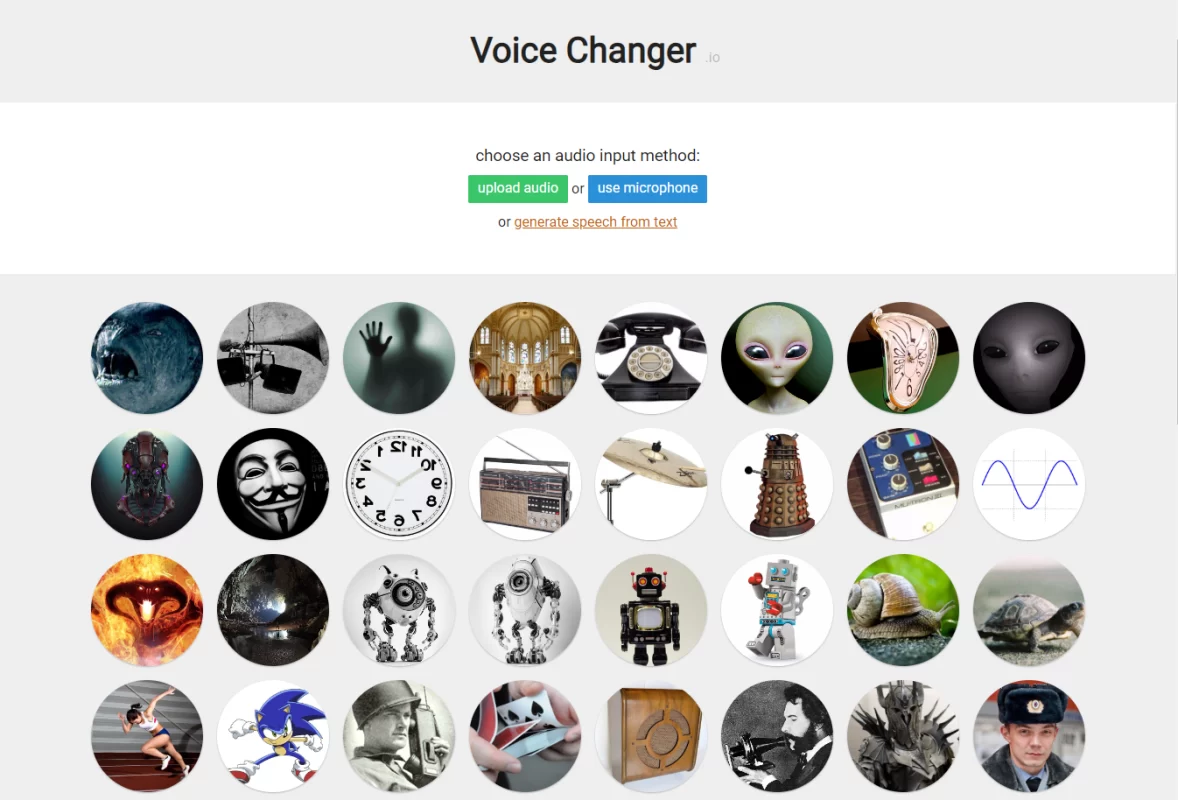 Conclusion
Embrace the darkness, captivate your audience, and leave them in awe with the mesmerizing voice of Vecna. Through the power of Vecna voice changers we introduce, you can step into the shoes of this legendary Stranger Things character and immerse yourself in the dark allure of his voice.
Unleash the power within you, and become the ultimate embodiment of this enigmatic villain. Whether you're seeking to create captivating content, enhance your gaming experience, or simply have fun with friends, the Vecna voice changers discussed in this post provide the tools to make it a reality.
FAQs
#1. Who is Vecna in Stranger Things?
Vecna is the main villain in Stranger Things season 4. He is a monstrous creature from the Upside Down with psychic and telekinetic powers. He was originally Henry Creel, the first test subject at Hawkins National Laboratory. Get more information about him on Fandom.
#2. Who plays Vecna in Stranger Things?
Vecna is played by Jamie Campbell Bower, an actor, and singer who has also played villains in Harry Potter, Fantastic Beasts, and Sweeney Todd. He wore prosthetics, made his voice, and kept his role a secret until the finale of season 4, part 1.
#3. When will Stranger Things season 5 be released on Netflix?
The release date of Stranger Things season 5 is unknown, but it is delayed by the writers' strike that stopped production in May 2022. The Duffer Brothers hope to resume their work soon and finish the final season of eight episodes. Some estimates suggest a late 2023 or early 2024 release, but this is not confirmed by Netflix.