Have you ever used a DAW? There's a variety of DAW software on the market today. But how do you know which one is suitable for you?
In this post, we round up the 5 best DAW software for Windows and Mac. All of them are useful, and you can check out the suitable one for you after reading the pros and cons.
What Is DAW?
DAW (digital audio workstation) is a software or electronic device for recording, editing, mixing, and producing audio. This software can mix multiple sounds from various sources. It also can mix and master audio tracks. This tool works on both Windows and Mac.
3 Best DAW Software for Windows
#1. FineVoice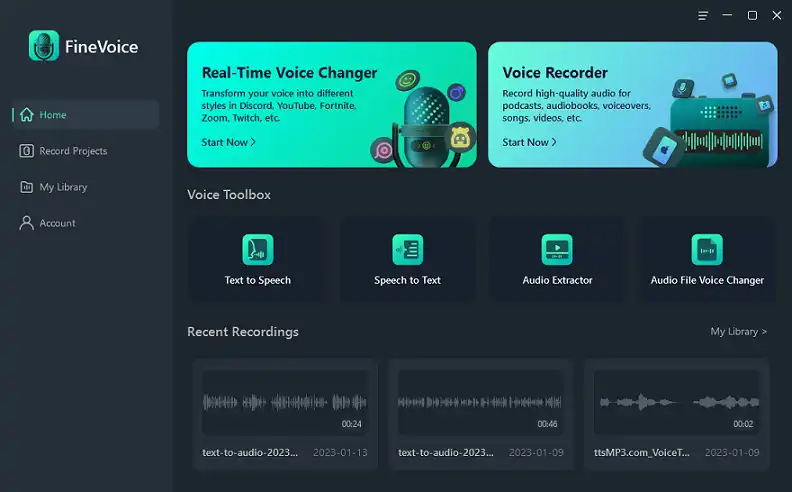 When it comes to DAW software, the best and easiest product to use is FineVoice. With its clean and intuitive design, you can easily record and share recordings with your partner.
Plus, it has a library of professional audio effects. It's easy to adjust voice effects such as reverb, equalizer, limiter, compressor, and more.
Most importantly, this software enables you to add multiple audio sources. You can use it to combine all sounds into one or record separate audio tracks. Capturing all sounds takes just a few clicks.
Pros:
Cons:
It only supports Windows.
#2. Audacity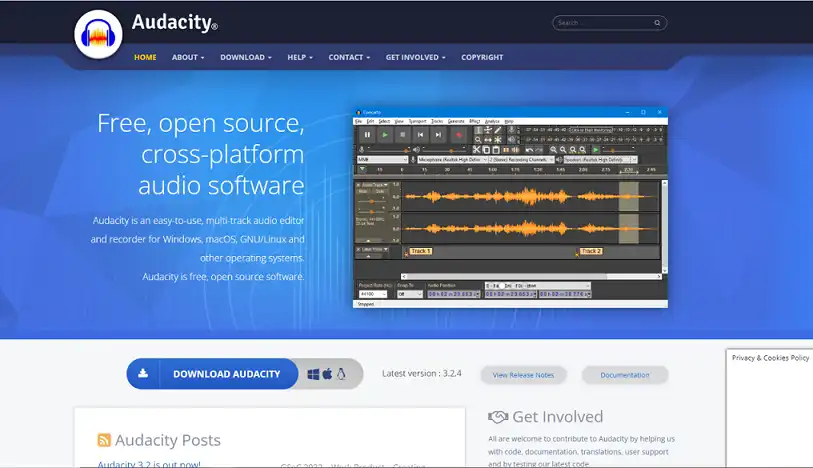 Audacity is an open-source program that is the best DAW software for windows. This software enables you to record live audio through a microphone or mixer. It's easy to edit using copy, cut, paste, and delete. You can also edit and mix large numbers of tracks.
Besides, it can be used on Windows, macOS, Linux, and other operating systems.
Pros:
It offers a VST plugin.
It supports 16-bit, 24-bit, and 32-bit.
You can import or export different files such as MP3, WAV, OGG, and more.
Cons:
The interface is not easy to use.
It doesn't support MIDI input, so it can only record an audio signal.
#3. FL Studio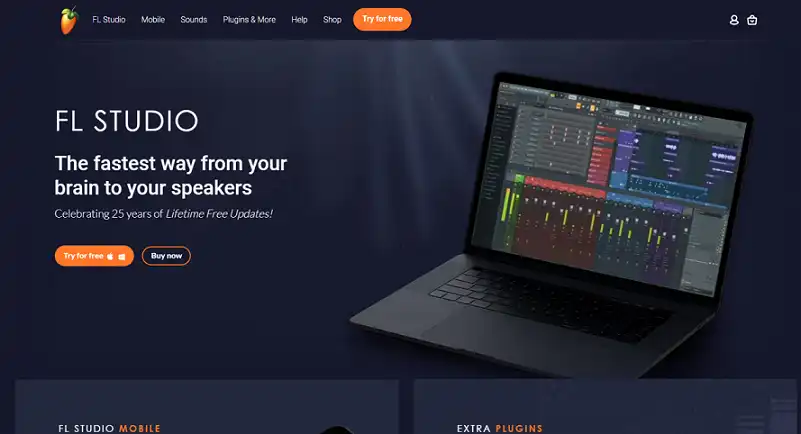 Another DAW software is FL Studio which comes with various plugins and generators. It also supports third-party VST and DirectX plugins.
You can use it to edit, record, mix, and arrange music. Using FL Studio, you can create and save complete multi-track music projects on your device.
Pros:
It can be as an audio editor.
It offers more than 80 plugins.
It's best for EDM producers.
Cons:
Not easy to use.
It's expensive for a beginner.
The trial version has many limitations.
2 Best DAW Software for Mac
#1. Reaper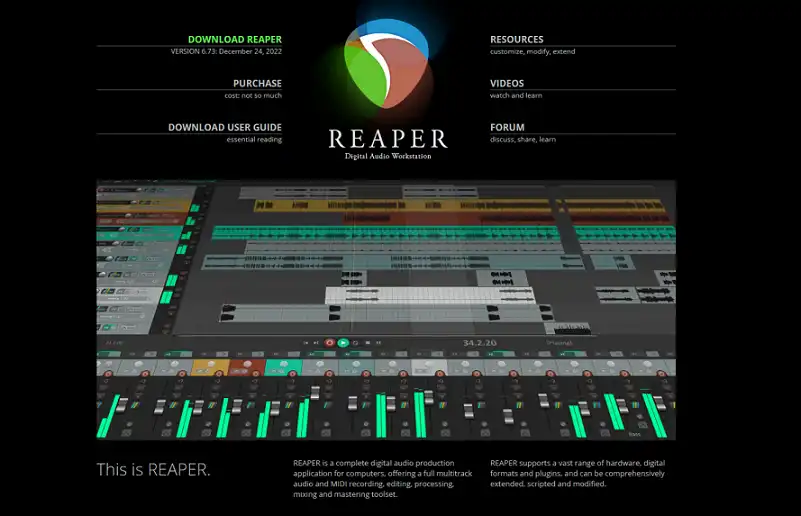 Reaper is a DAW software for Mac powered by Cockos. This program offers a multitrack audio and MIDI recording, editing, mixing, and mastering toolset. It can be installed and run from a portable or network drive.
Pros:
It supports customizing the interface to match your workflow.
It enables you to record audio in any format.
With its plugs, you can add effects and virtual instruments.
Cons:
It has an intimidating interface.
#2. GarageBand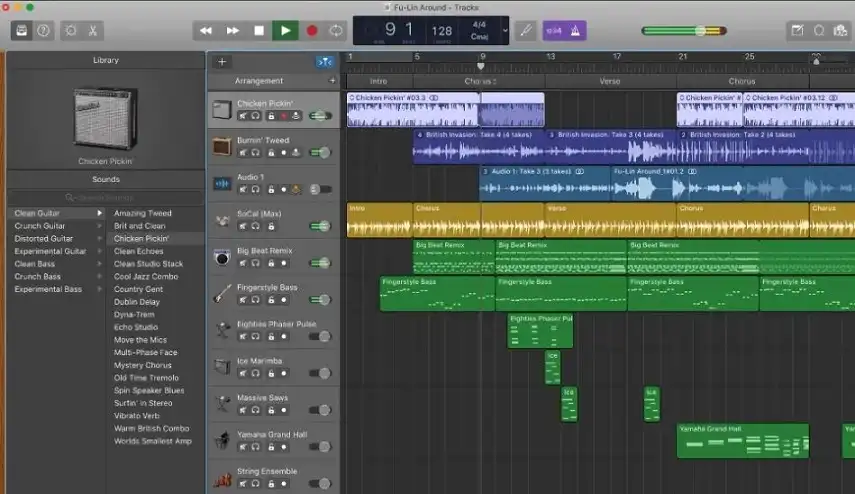 The last DAW software for Mac is GarageBand. It's a fully equipped music creation studio that produces a sound library including guitar, drum, and other instruments.
With its music and podcast creation system, users can create multiple tracks with keyboards, instrumental effects, and voice recording.
Pros:
It supports different size MP3's to export.
It offers built-in piano and guitar lessons.
It allows for key or tempo changes.
It has a mix of editing tools and music production instruments.
Cons:
It's unable to store the preference for the tracks such as turning off reverb etc.
Project files are too large and can fill up the storage quickly.
Summary
We have made a list of the 5 best DAW software for you in this post. They all have their unique features and pros and try creating your audio with these above-mentioned DAW.