Fall Guys is a multiplayer party game that combines with Battle Royale sub-genre in it. It was a paid game when published in 2020, and relaunched as free to play in 2022. Fall Guys was one of the most popular games back in that year, even people who never played such games before came for it. Eventually, Fall Guys reached over 10 million players after one week of its launch, this is a great achievement that even many 3A games with more cost never have.
The gameplay is colorful, chaotic, and fun, dozens of players control characters that both look and sound like Minions to compete and try their best to win the crown. And team communication is important since this is a Battle Royale game. In this post, we will show you the most important things you need to know about Fall Guys voice chat, and the best voice changer to add even more fun to your game.
Does Fall Guys Have Proximity Voice Chat and How to Enable it?
Fall Guys does have a voice chat function on all the supported platforms. However, this function is turned off by default, as a new player, you need to turn it on in the game settings. Follow the steps below to do it:
Step 1. Launch Fall Guys game.
Step 2. Select the Settings option in the top right corner of the main menu.
Step 3. Go to the Audio menu and scroll down to find Voice Chat.
Step 4. Turn on the voice chat function.
Step 5. Set your preference settings such as talk mode and voice chat volume.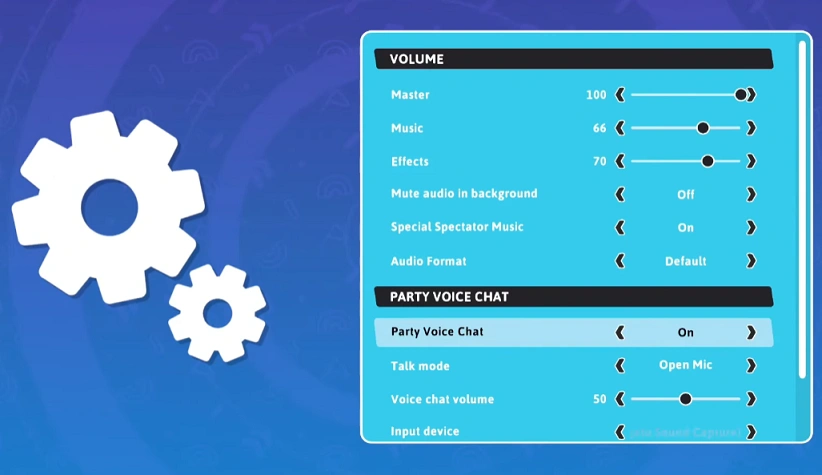 Is Fall Guys voice chat crossplay, you may ask, and the answer is yes too. To make the voice chat function available between friends on different platforms, you just need to add them in-game by searching for their Epic Games username, and then you can invite or join your friends when they are online.
How to Fix Fall Guys Voice Chat Not Working Issue?
Sometimes the Fall Guys voice chat might not work properly as expected. There are several possible reasons and we will show you the right methods to deal with them.
Check the in-game audio settings
In most situations, the voice chat doesn't work simply because the voice chat function is disabled by accident or set to zero volume. Here are the steps to check:
Step 1. Enter the Settings interface in the game.
Step 2. Go to the Audio tab and scroll down to find the voice chat section.
Step 3. Check whether the voice chat is activated, the volume should be above zero, and if you are using Push to Talk mode, check which key you used as the talk key.
Allow Fall Guys to access your microphone
If your system doesn't allow Fall Guys to use your audio devices, then the voice chat can't work correctly. Follow these steps to change some system settings to enable access:
Step 1. Press Windows Key + I to open the system setting interface.
Step 2. Choose Privacy and scroll down the left panel to find the Microphone tab.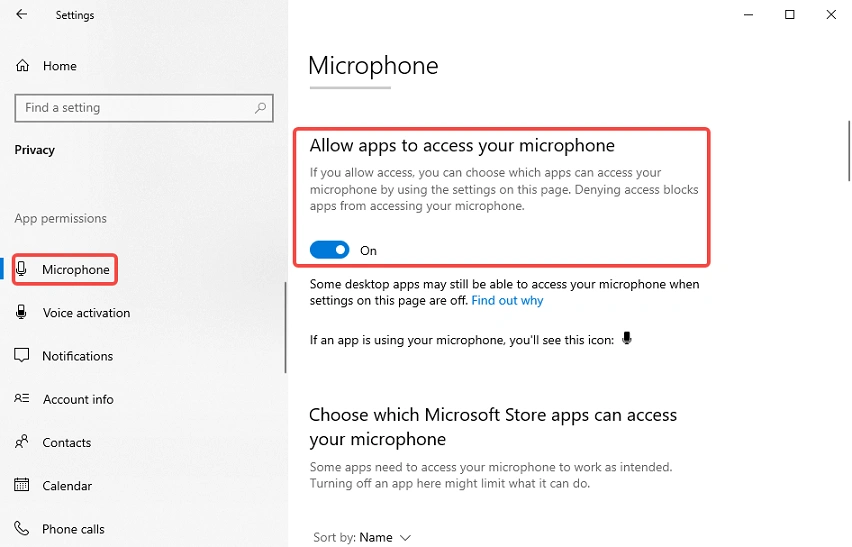 Step 3. Turn on the access permission option.
Step 4. Restart the game to see if the voice chat work properly or not.
Disable parental control on Fall Guys voice chat
According to Epic Games, parental control allows parents to disable some functions like voice chat when their kids play Fall Guys. Other multiplayer games like Rocket League on Epic Games have the same function.
To enable voice chat again, you need to ask your parents or guardian to adjust the setting, here are the steps:
Step 1. Log in to Epic Games on the desktop app or website.
Step 2. Select the ACCOUNT option under the account name.
Step 3. Choose PARENTAL CONTROL from the left menu.
Step 4. Set the voice chat settings to Everybody or Friends & Teammates.
Bonus: Best Voice Changer for Fall Guys Voice Chat – FineShare FineCam
Voice chatting is very common in any multiplayer competitive game, and have you ever wanted to add more fun to your Fall Guys voice chat or hide your identity during gameplay? If so, FineShare FineVoice could be your best choice.
FineVoice is an all-in-one Fall Guys voice changer powered by AI technology. It allows you to change your voice in real-time by using different voice effects. Chipmunk, SpongeBob, or Transformers, there are over 30 voice effects for you to choose from in FineVoice.
What's more, as one of the best voice changers, it also provides you with more than 200 soundboards to add quick sound effects during your Fall Guys gameplay. And you can set hotkeys for your favorite soundboards for more convenient usage.
FineVoice is now available on the Windows system, and you can download it for free.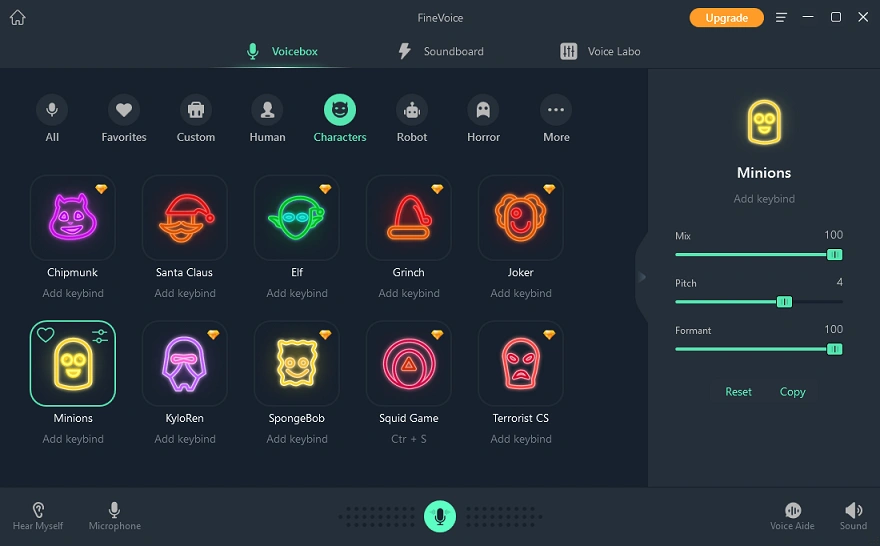 Conclusion
As a beginner in Fall Guys, knowing how to voice chat and make sure it works properly are essential, and a voice changer could be useful for various purposes. We hope this post can help you with the Fall Guys voice chat, and we wish you have fun in this game.