Call of Duty: Modern Warfare 2 (MW2) is a popular first-person shooter game that was released in 2009. The game has gained a massive fan following over the years, thanks to its engaging gameplay and immersive multiplayer modes. However, many players complained that while playing MW2 voice chat not working. This can be frustrating, especially for those who rely on voice chat to communicate with their teammates during gameplay.
If you're facing this issue, don't worry! In this article, we will discuss 6 possible solutions to fix the MW2 voice chat not working.
1. Check Network Connection
If the MW2 voice chats not working issue, the first thing is to check your network connection. Ensure that you have a stable internet connection with low latency and a proper NAT type.
If your NAT type is moderate or strict, it may cause voice chat problems. You can check your NAT type in the game's settings menu.
2. Check In-Game Audio Settings
You have to make sure that the voice chat is enabled in Call of Duty: Modern Warfare 2. You can also check if your microphone connection is muted. It's also a good idea to cross-check that the in-game audio is turned on and not muted.
Sometimes, these little things can help you solve a long-standing problem. Here are the specific steps.
Step 1: Open SETTINGS > AUDIO to check the audio of the game.
Step 2: Scroll down to VOICE CHAT. If it's not switched, enable the VOICE CHAT button.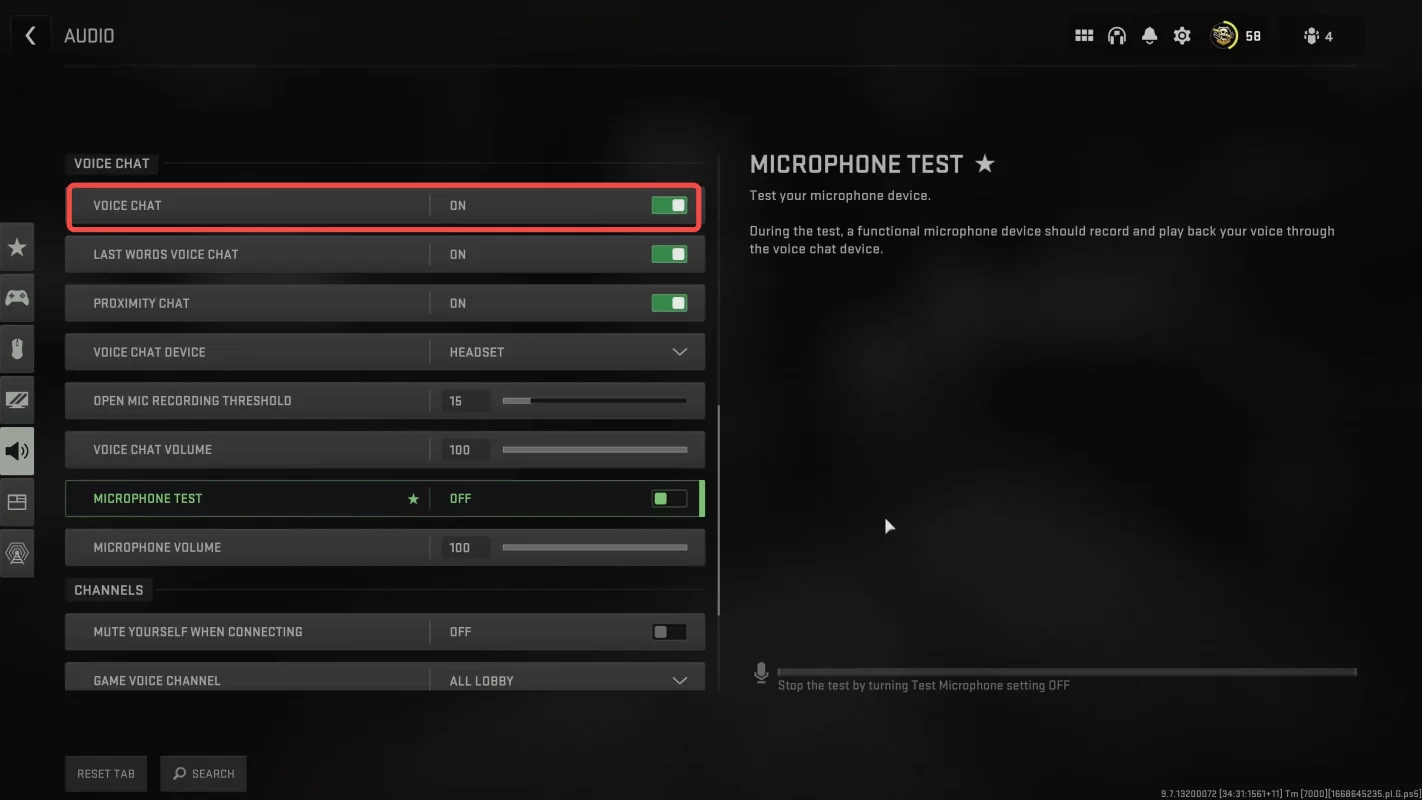 Step 3: Make sure you have selected the correct GAME VOICE CHANNEL, then adjust the VOICE CHAT VOLUME.
Step 4: Turn on the MICROPHONE TEST to test your device and see if it's working properly.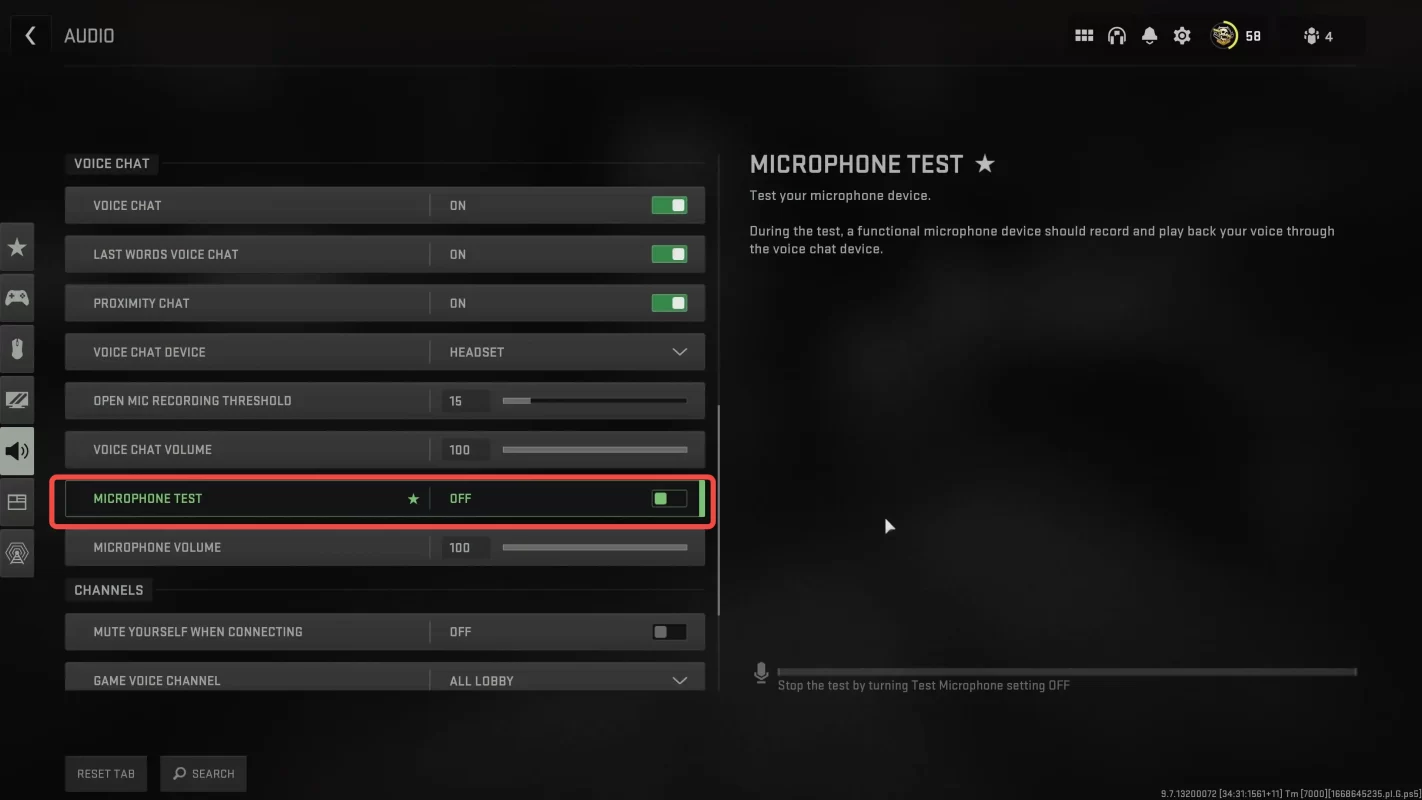 Step 5: You should make sure that PROXIMITY CHAT and LAST WORDS VOICE CHAT are both enabled depending on what you want to hear. Once this is done, if everyone is muted, you need to go elsewhere.
3. Allow Microphone Access
Is your mic not working MW2? Please notice that your in-game voice chat can't work properly if you have disabled microphone access on your gaming device. You can check if it is properly connected to your gaming device and then increase its volume.
PC
If your MW2 voice chat not working properly on your PC, you can try the following steps.
Step 1: Open the Settings Menu, then type Microphone privacy settings in the search box.
Step 2: Turn on Microphone Access > Enable the option to Allow apps to access your microphone.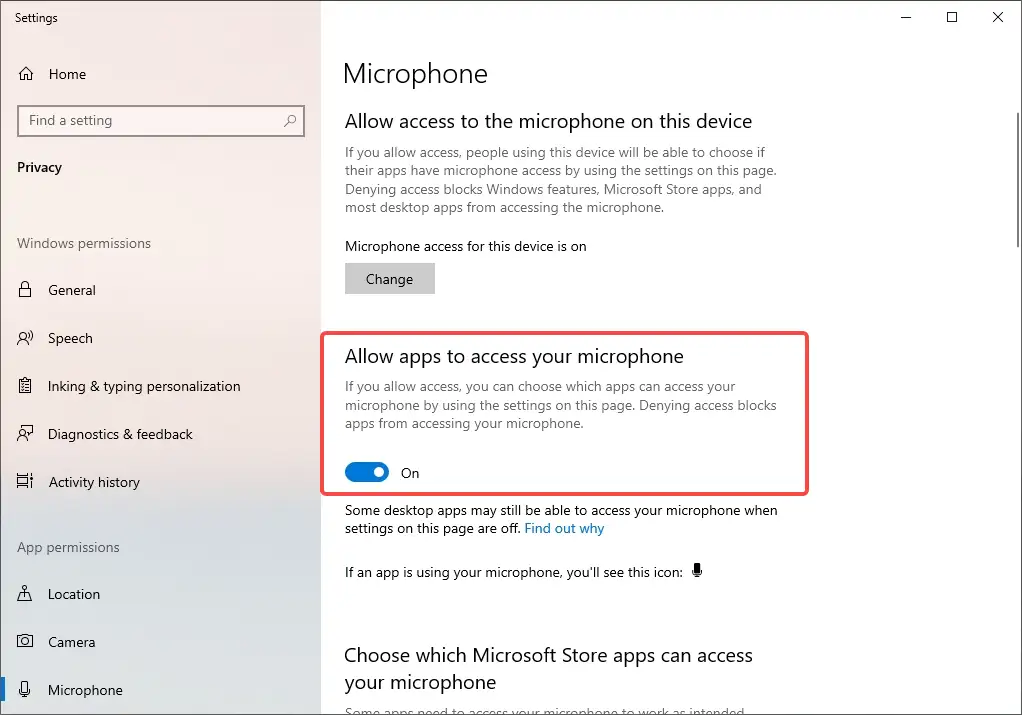 Step 3: You should set it as the default device through Control Panel, then you can search for it in the menu.
Step 4: Click Hardware and Sound > Sound > Connected Microphones.
Step 5: Right-click the microphone to set it as the default device.
Step 6: Find and click Properties > Advanced > Allow the application you want to access the microphone, for example, COD: MW2.
PS4/PS5
Here are the steps to check if the microphone works properly on PS4/PS5.
Step 1: Open your PS4/PS5 menu. And then select Sound > Microphone.
Step 2: Choose Controller Microphone as the Input Device.
Step 3: Drop down the menu to change the controller microphone status to unmute.
Step 4: Choose the connected gaming headset for the Input Device.
You'd better disable muting the controller sound. When you have difficulty hearing footsteps, we suggest you lower the dialogue volume slightly so that the soldiers' voices do not drown out the enemy voices.
Xbox
If your MW2 game chat not working on Xbox, try the following steps.
Step 1: Click the Xbox button on the controller to enable the headset microphone.
Step 2: Find Audio & Music, then select and turn on the Headset mic.
Step 3: In MW2, click Audio > Microphone Device.
Step 4: Enable Headset & Speakers from Xbox Settings.
Step 5: Choose General > Volume & Audio Output.
Step 6: Click Additional Options > Party Chat Output > Headset & Speakers.
After all the settings have been done, you can play the game with your friends to make sure the voice chat work properly.
4. Turn On Crossplay Communication
Crossplay communication allows players on different platforms to communicate with each other while playing games that support cross-platform play. Turning on crossplay communication is essential for players who want to communicate with their friends or teammates who are playing on a different platform.
Here's a step-by-step guide on how to turn on crossplay communication.
Step 1: Launch the MW2 game and open Settings > Account and Network.
Step 2: Enable CROSSPALY COMMUNICATION.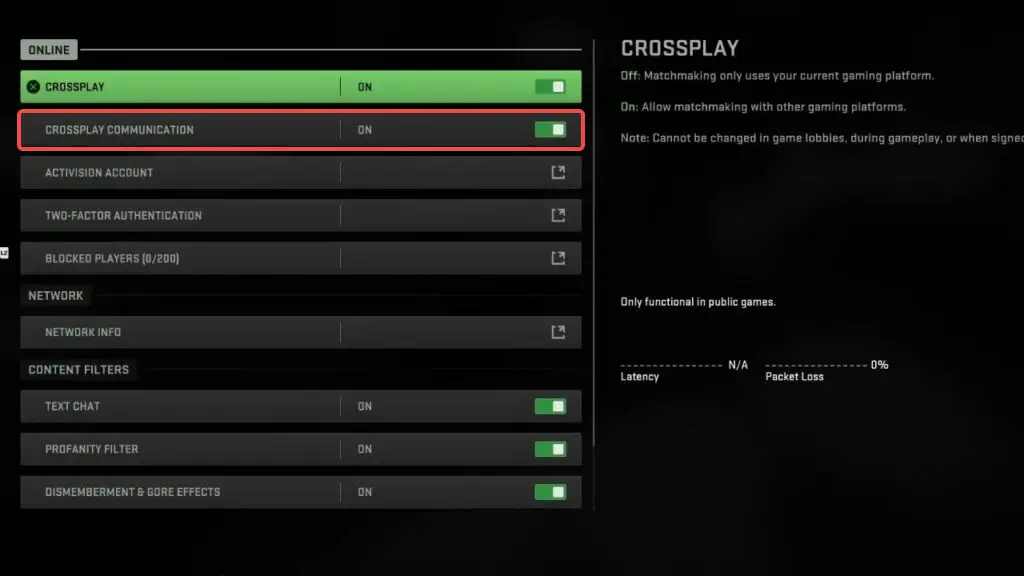 Crossplay Communication is limited to console players. This is the default setting for PC users, so don't worry about it!
5. Update or Reinstall the Game
Check if your MW2 game needs to be updated. An outdated game version may cause the voice chat in MW2 to not work. Once the update is complete, you can launch Modern Warfare again to see if the voice chat works properly.
After that your mic still not working MW2, then you may try to consider uninstalling the game and reinstalling it.
6. Use Other Voice Chat Applications
If the above methods cannot solve voice chat not working MW2, you can try using other voice chat applications such as Discord, Skype, or TeamSpeak. You just need to download and install them on your device and create an account. Then you can invite your friends to join your voice channel, and then you and your friends can chat randomly while playing MW2.
If you want to learn more about voice chat tools for gamers, you can read this article: 5 Best Free Voice Chat Applications for Gamers.
Bouns: Change Your Voice in MW2
If you want to have some fun and prank your friends or enemies, you can change your voice in MW2.
FineShare FineVoice is an all-in-one AI voice changer that lets you change your voice with different effects. With more than 30 voice effects and 200 sound effects, you can change your voice into Minions, Mickey Mouse, and Darth Vader's voices while playing MW2.
FineVoice can work with various games such as MW2, Minecraft, Fortnite, Valorant, and Steam games. It can also support many platforms including Discord, TeamSpeak, Twitch, and many more.
Download and have a try!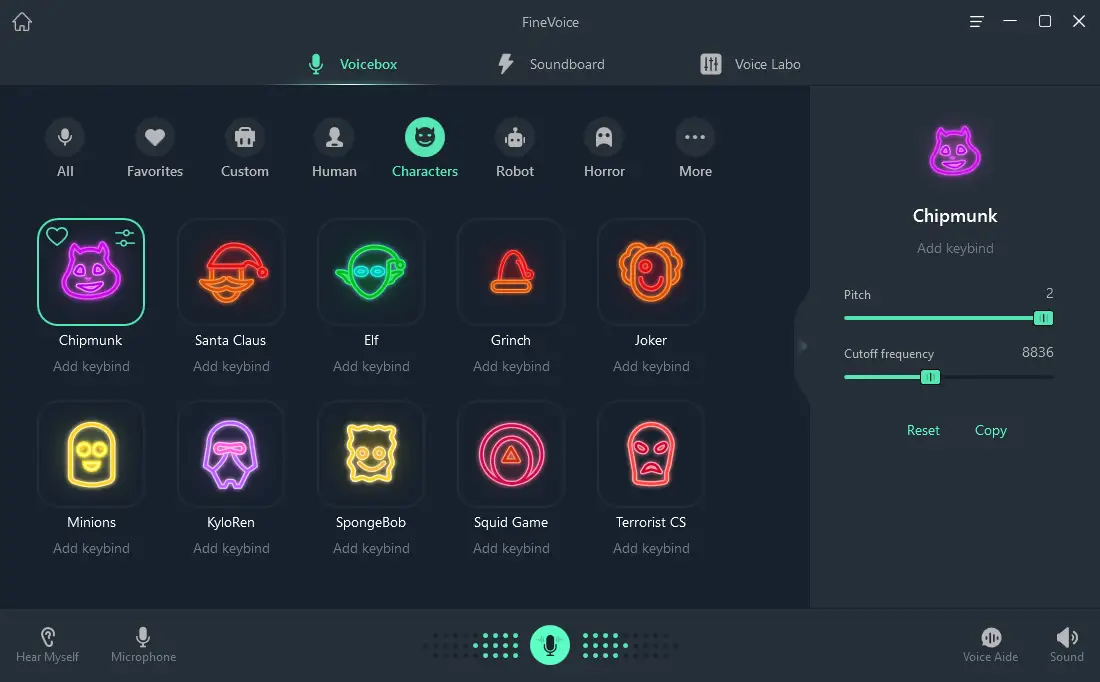 Want to try more free voice changers, you can read: 15 Best Free Voice Changers and Plugins for PC, Mac, Android, and iOS.
Conclusion
In a nutshell, MW2 voice chat not working can be frustrating, but there are several solutions to fix it. You can use other voice chat applications while playing the game.
With FineVoice, you can enjoy funnier communication with your teammates in MW2. Happy gaming!
Why Choose FineVoice:
Simple and intuitive interface: Super easy to use and no skill is required. One-click to change your voice in real time.
Funny voice effects: Make your voice sound like young lady, middle-aged man, old man, etc.
Abundant sound effects: There are more than 200 sound effects for live streams, games, chats, and meetings. You can control the playback and play it in the right moment.
High-quality voice recorder: FineVoice can be used to capture sound from various sources like computers, iPhones, Micrphones, apps, and mix them together.
More than voice changing: Besides changing voice in real-time, FineVoice lets you convert text into natural sounding voices, transcribe recordings, separate audio from video, and more.

FineVoice
Unleash the Charm of Voice