Are you fascinated by the celebrity voices in cartoons and dramas? Do you want some guest stars in your content? With a celebrity text-to-speech, you can make a voiceover or dub with a celebrity's voice.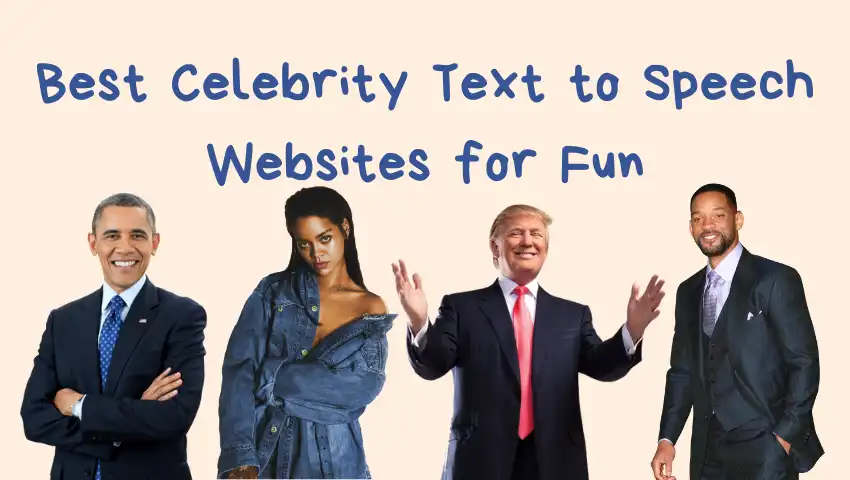 In this post, we will give you the 3 best celebrity text-to-speech tools including online websites and software. Use them to add more fun to your work and leisure.
Part 1: 2 Best Celebrity Text to Speech Websites
Where to find a celebrity voice text-to-speech tool? In this part, we will walk you through the 2 best online celebrity voice generators.
#1. FakeYou
Some may have heard its former name – Vocodes. FakeYou is an online text-to-speech tool to generate speech and lip-synced videos.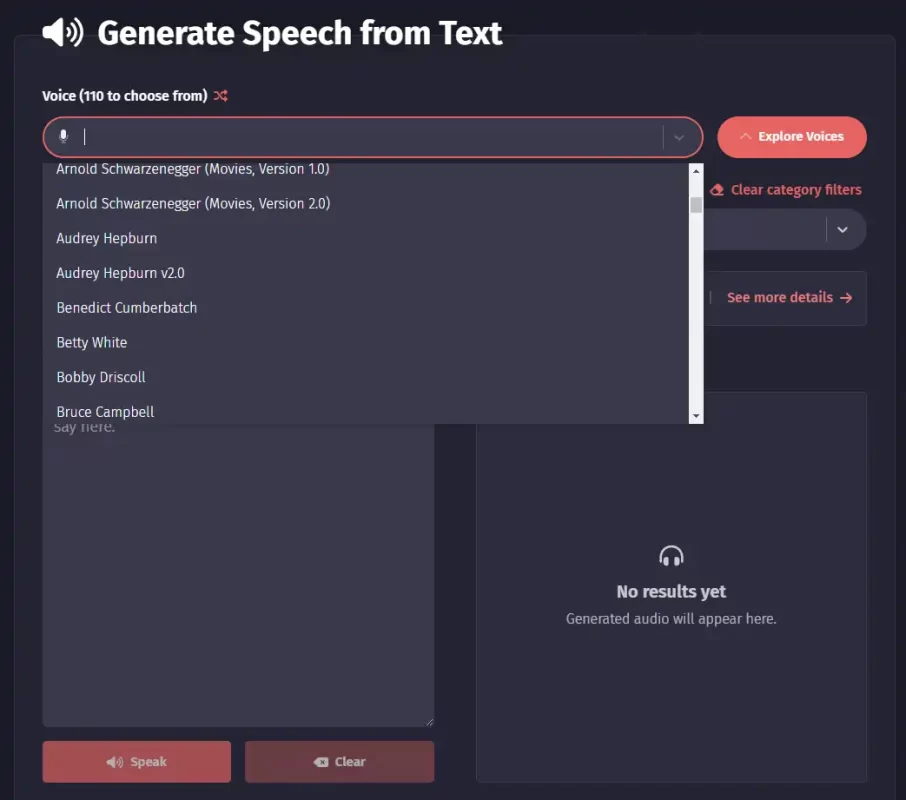 Why do we like it:
2800+ voices with clear classification
Simple to use
Well-designed UI
Supports audio file download
Voice Clone for paid users
Some categories for celebrity voices:
Musicians
TV Personality
Actors
Comedians
Filmmakers
Politics
Royalty
Scientists
Sports
Technology
Some popular text-to-speech celebrity voices on this website:
Bill Gates
Andrew Anthony
Arnold Schwarzenegger
Bruce Lee
Morgen Freeman
Dr. Phil Mcgraw
Lady Gaga
Johnny Depp
#2. Uberduck
There is no barrier for people who like FakeYou to also like Uberduck. It offers more audio-related features and a wider choice of voices.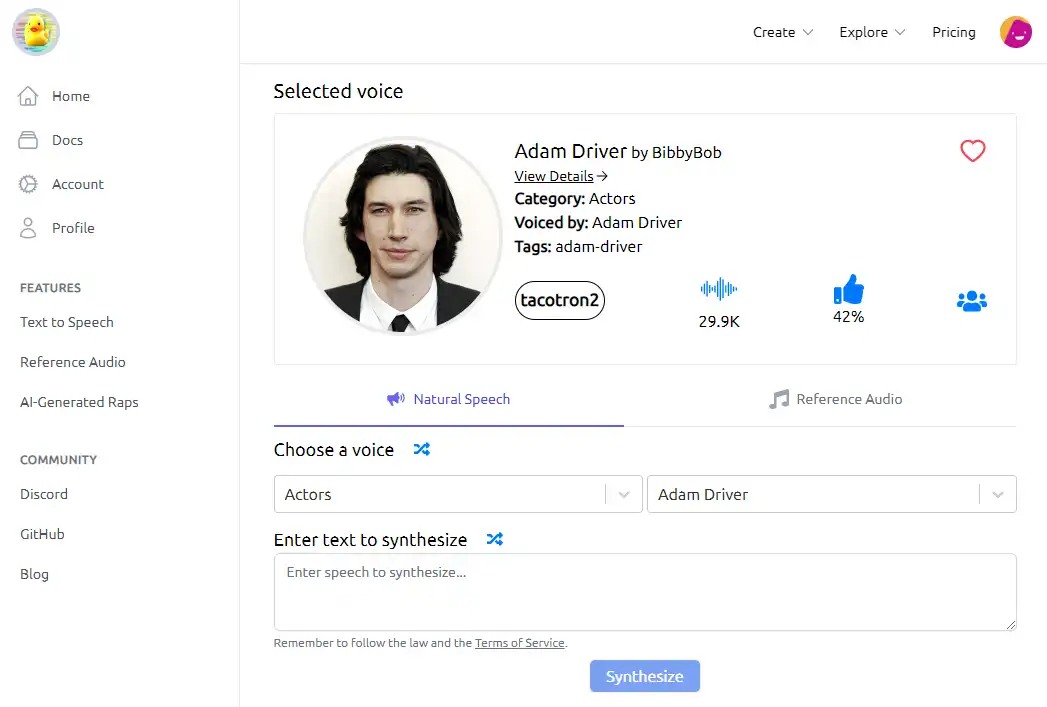 Why do we like it:
4000+ voices
Faster generation speed than FakeYou
AI-generated raps and singing
Support audio clips saving
Some categories for celebrity voices:
Politicians
Comedians
Actors
Scientists
Athletes
Musicians
Narrators
Rappers
TV personalities
Technicians
Some celebrity voices on this website:
Billy Joel
Brian May
Benedict Cumberbatch
Jack Black
Will Smith
Ellen DeGeneres
Part 2: Best Celebrity Text to Speech Software for PC
You got 2 celebrity text-to-speech websites. Are you looking for celebrity text-to-speech software on PC? FineVoice is what you want.
It gives you 220+ lifelike voices in 40+ languages. Use it to generate voiceovers for your videos, generate speech to prank your friends, or dub the voice for cartoons. Moreover, FineVoice introduced a new AI Role TTS engine. With it, you can generate funny speeches with numerous celebrity voices.
How to generate speech in this celebrity text-to-speech software?
Step 1. Click the button to download this free software on your computer.
Step 2. Launch FineVoice and go to the Text to Speech window.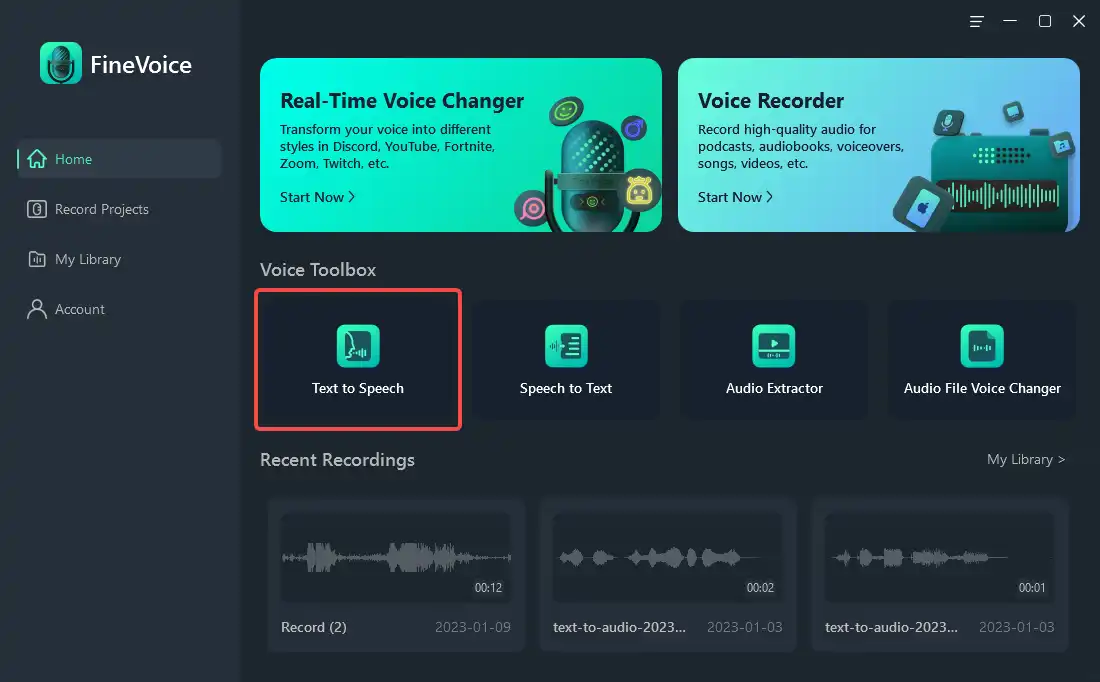 Step 3. Enter the text you want to convert into speech.
Step 4. Choose the AI engine, language, category, and voice from the lists.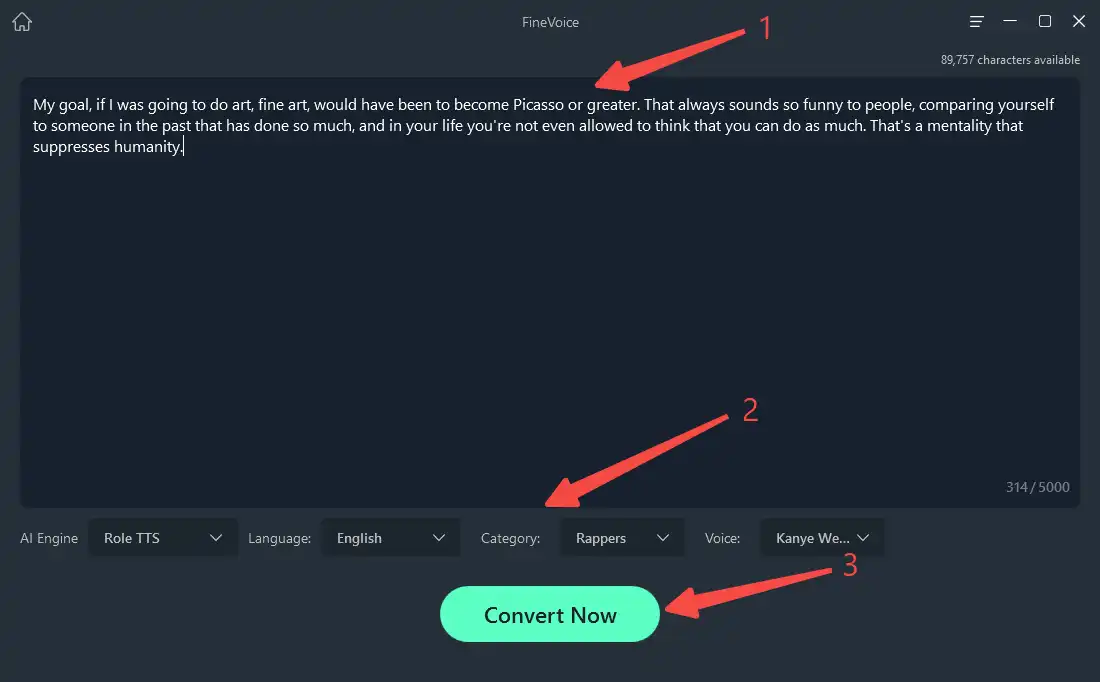 Step 5. Click the Convert Now button to start the conversion process. After it finishes, view the audio in your local fine or FineVoice My Library.
Conclusion
In this post, we gave you the 3 best celebrity text-to-speech for PC and online use. Take away these wonderful tools and generate celebrity speeches for content creation.