What is a soundboard? A soundboard is a tool used to play many audio clips. With a soundboard, you can enhance your online chat, stream, games, or podcasts with effects, BGM, or other sound clips.
For instance, you can use it for prank calls or facilitate humor. If you want to add fun and interesting sound effects to your chats, you can read this post to learn the best soundboard for PC and Mac.
3 Best Soundboards for PC
#1. FineVoice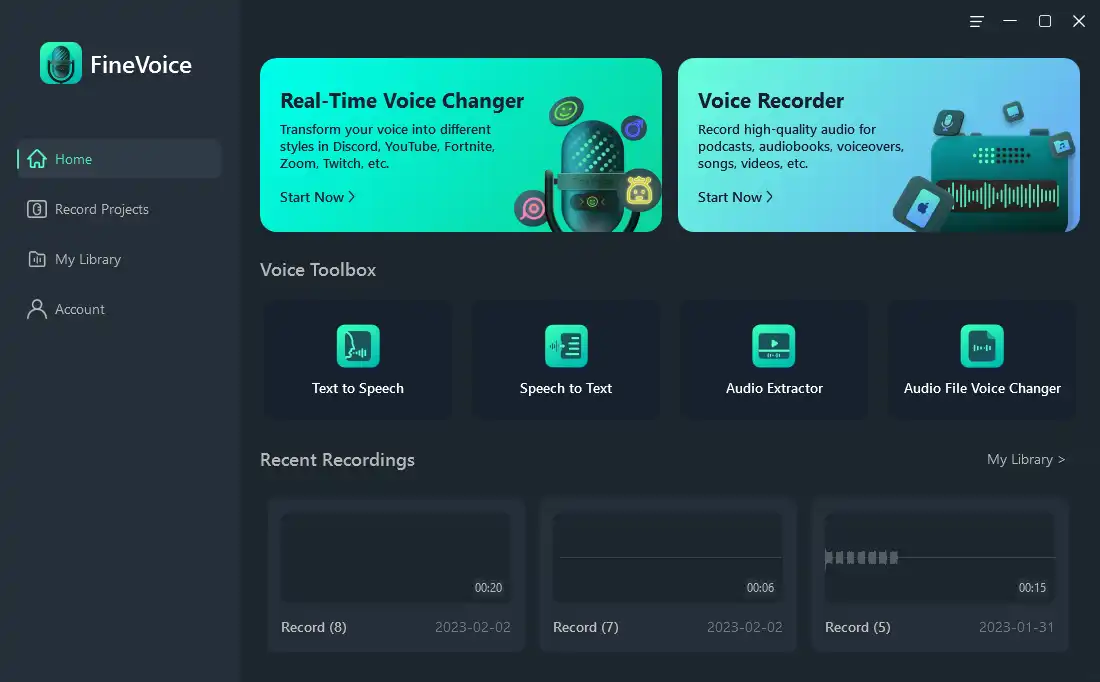 FineVoice is a real-time voice changer that offers the best soundboard for pc. The FineVoice soundboard offers hundreds of soundboards in the categories of animal, game, television, and more, you can also create your custom soundboard.
Plus, FineVoice is compatible with a variety of chat platforms including Discord, Twitch, Zoom, Google Meet, etc. You can call your friends on those platforms and use the FineVoice soundboard to make your chats more exciting.
Pros:
Easy to use and set up.
It let you play or stop all sounds at the same time.
Supports adjusting the volume of each sound.
It can be used to change your voice in real time, record voice, convert text to speech, transcribe recordings, extract audio from video, and change the voice of your audio file.
Cons:
#2. Voxal Voice Changer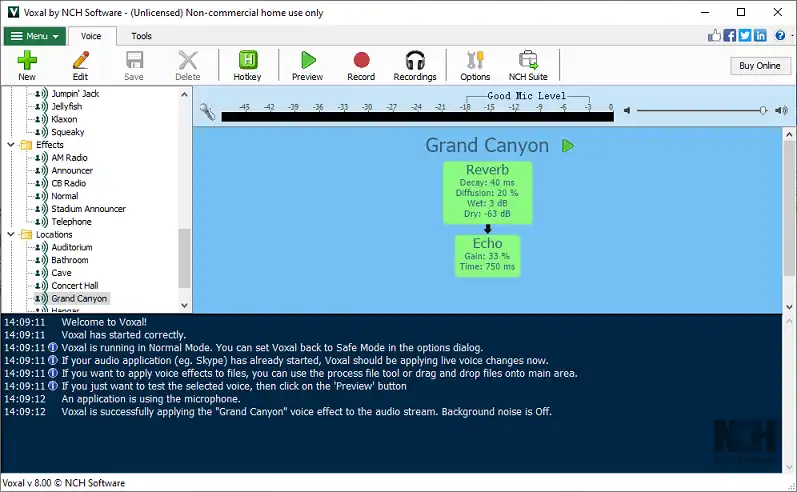 Voxal voice changer is yet another best soundboard software for Windows.
Users can add sound effects not only in the live stream but also in existing files.
It has a low CPU usage which means this tool would not interfere with other applications.
Besides, it also offers you a library including a girl, boy, alien, robot, echo, and so on. This program works on a system level so you can integrate it with almost all the apps.
Pros:
It supports any audio input (headset or microphone).
Add background noise effects such as trains, forests, etc.
You can create unlimited, custom voice effects.
Cons:
#3. Soundboard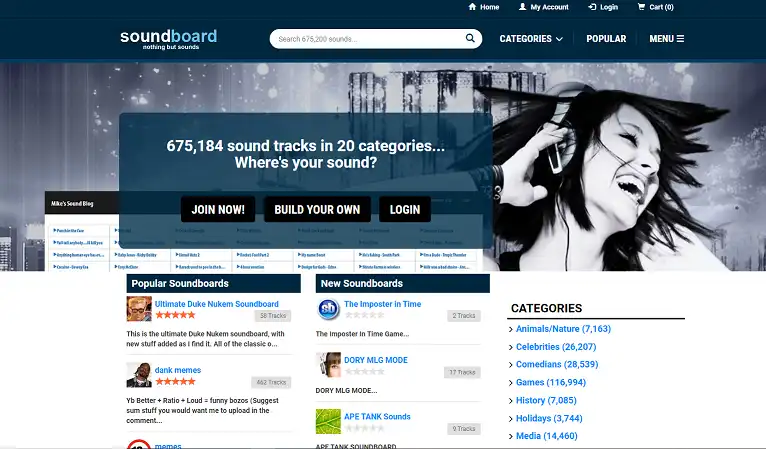 Soundboard is free and simple software that you can create your virtual soundboard by adding special sounds or beats. You can either browse and select the file or just directly drag and drop the audio file to the particular section.
Pros:
You can continuously play a specific sound.
It enables you to adjust the volume with the volume button.
It supports sopping all sounds.
Each soundboard button has a folder icon that gives you a chance to assign special audio.
Cons:
It only supports WAV audio format.
You may also like: 15 Best Free Voice Changers and Plugins for PC, Mac, Android, and iOS
2 Best Soundboards for Mac
#1. Podcast Soundboard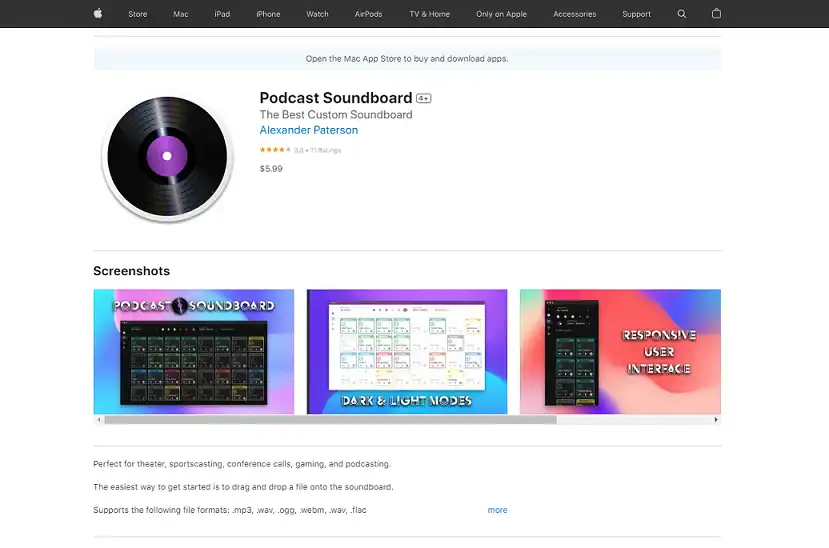 Podcast Soundboard works greatly on Mac. This app is perfect for podcasts, conferences, and more. The quickest way to get started is to drag and drop a file into the soundboard. Podcast Soundboard supports various file formats such as MP3, WAV, OGG, etc.
Pros:
Support MIDI device.
It's an output device picker.
It allows you to color-code your media.
It can trim your tracks.
Cons:
The interface is not easy to use.
#2. EXP Soundboard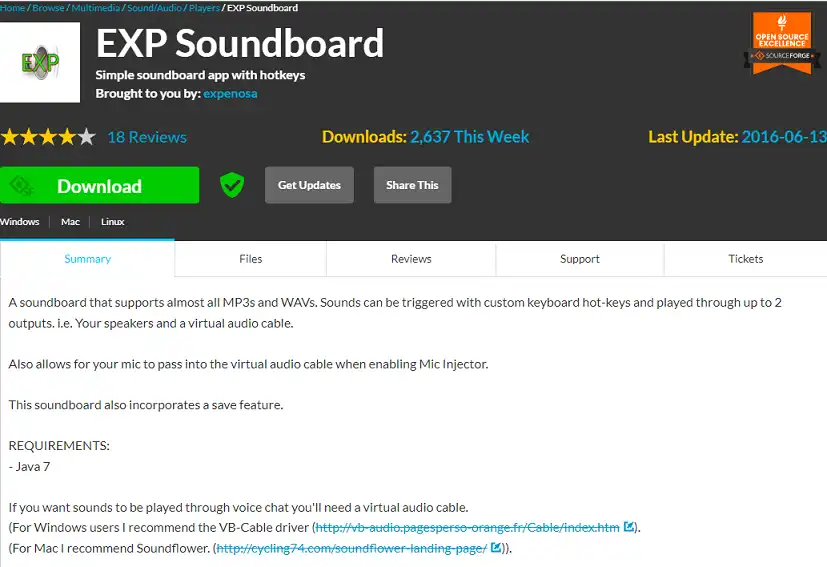 EXP is good soundboard software for Mac as well as Linux. It allows you to play sounds through a virtual audio cable and has a Mic Injector that lets you transmit audio from your microphone. This soundboard supports almost all MP3s and WAVs.
Pros:
It's an easy-to-use soundboard.
It allows the soundboards to be saved.
It can convert almost any audio file into a compatible one.
Sounds can be triggered by the keyboard hotkeys.
Cons:
Conclusion
In general, we introduce the 5 best soundboards for pc and Mac. With the best soundboard, you can have fun with your friends and family. Pick out your favorite one and try it now.
Here, we highly recommend FineVoice as it has a simple and easy-to-use interface.