Have you ever watched the animated sitcom Family Guy? The show, which aired 399 episodes, was ranked the ninth Greatest TV Cartoon of All Time by TV Guide in 2013.
The animated sitcom revolves around the Griffins. Peter Griffin is the main protagonist of the show. He has a wife and three children, and a dog named Brian.
In this post, we will give you the top 5 websites for Peter Griffin soundboard and Family Guy voice soundboard.
Top 5 Peter Griffin Soundboards for Desktop and Mobile
#1. Jayuzumi
Jayuzumi is a website that works on offering virtual soundboards with funny sounds. You can find sound quotes from anime, cartoons, and celebrities like Arnold Schwarzenegger and Donald Trump.
Bookmark the URL: https://jayuzumi.com/peter-griffin-soundboard for the Peter Griffin soundboard. You can share the virtual soundboard with your friends by clicking the social media icons. And scroll down the page to find 150 Peter Griffin sounds in the list and download them in MP3.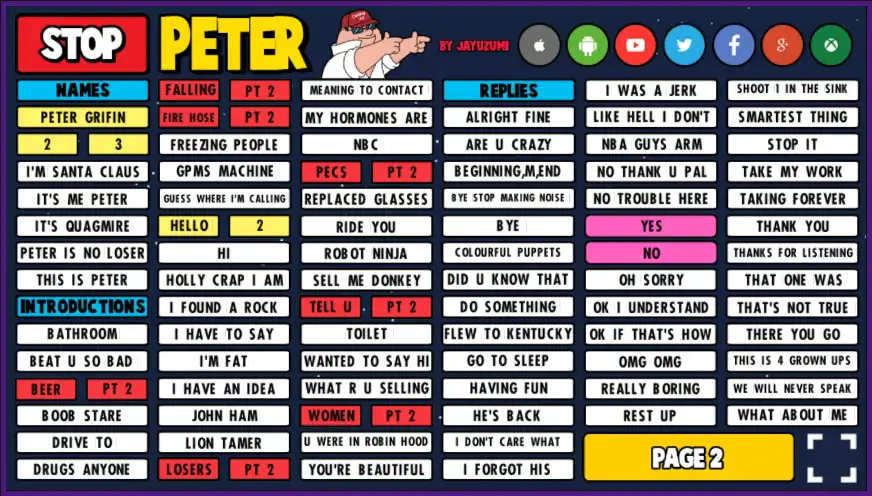 #2. 101 Soundboards
If you want to find a comprehensive collection of Peter Griffin sounds, 101 Soundboards is the best choice. 101 Soundboards offers over 3 million sounds from mass media.
Click the URL (https://www.101soundboards.com/boards/21647-peter-griffin-soundboard) for all 28 soundboards related to Peter like the Peter Griffin laugh soundboard.
Click to play the 4 Peter Griffin soundboards with hundreds of Peter's sounds from Family Guy Season 1-5. And you can click the hamburger icon to share a sound or download the audio file.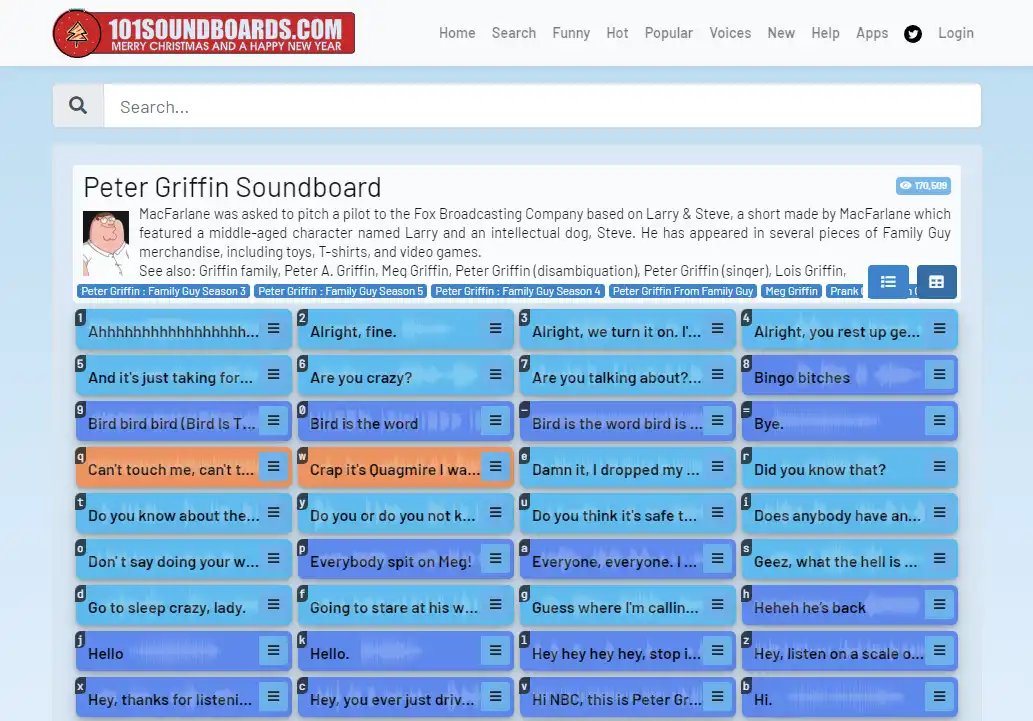 #3. Cartoon Soundboards
Cartoon Soundboards is a website specializing in posting cartoon sounds from the most well-known animated series, such as SpongeBob, Rick and Morty, Futurama, The Simpsons, and more.
Besides 4 Peter Griffin soundboards (https://www.cartoonsoundboards.com/category/fg/peter-griffin/), you can find other dozens of Family Guy soundboards such as Brian Griffin soundboard and Stewie Griffin soundboard.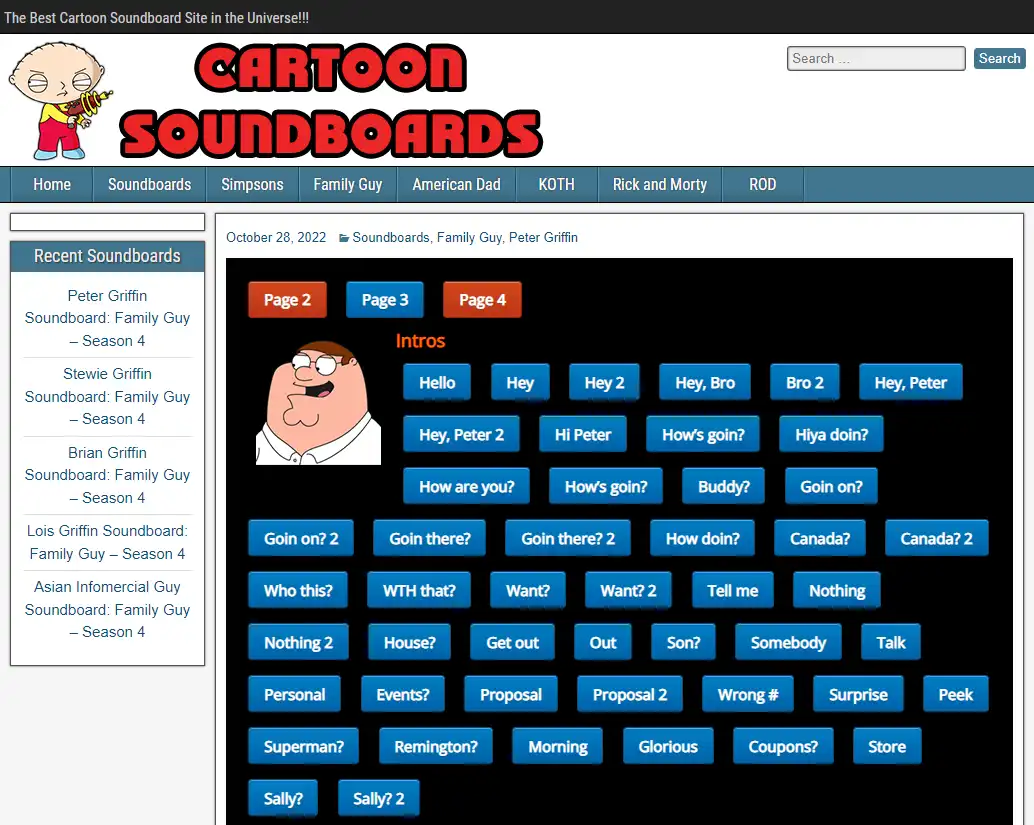 #4. CrazyGames
CrazyGames is not a soundboard website but a browser games website for children aged 13+ and adults. The users put little games for web games all around the world. And the games are free to play.,
But for Peter's soundboard, you can find a little game called The Ultimate Peter Griffin Soundboard (https://www.crazygames.com/game/the-ultimate-peter-griffin-soundboard). Click Start Pranking! to interact with the sound buttons to hear 80+ Peter Griffin sounds.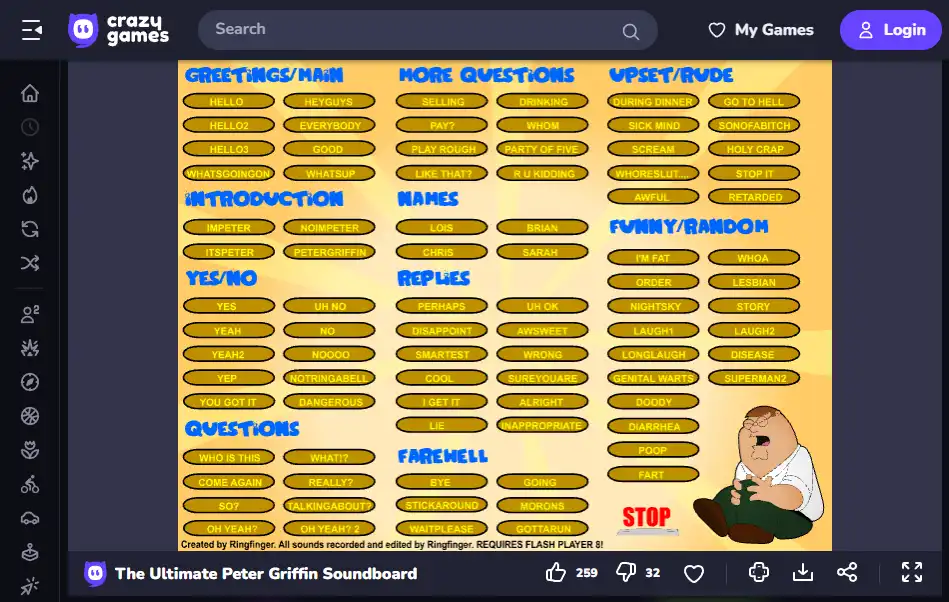 #5. Scratch
The last safe website for the Peter Griffin soundboard we want to introduce to you is Scratch. It is the world's largest free coding community for young people ages 8 to 16.
People of all ages create and share their stories, games, and animations with others around the world. Play the Peter Griffin soundboard (https://scratch.mit.edu/projects/717453745/) by clicking on the buttons.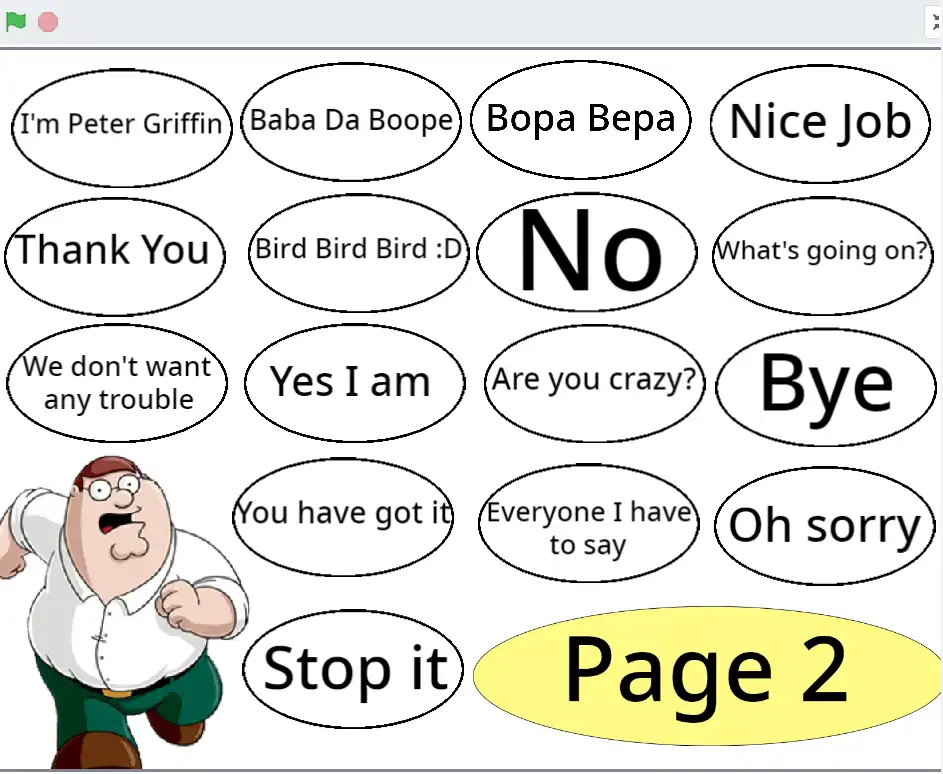 Manage Peter Griffin Sound Clips with FineVoice
Now, you can collect your favorite Peter Griffin sound clips from the websites mentioned below. But how to quickly access them whenever you want? Use FineVoice.
This one-stop digital voice software offers a high-quality voice recorder, powerful voice tools, and a voice changer.
Open the real-time voice changer and you can find its Soundboard feature. With it, you can create and customize any soundboard you like. And upload local audio files for easy access while voice chatting, gaming and streaming.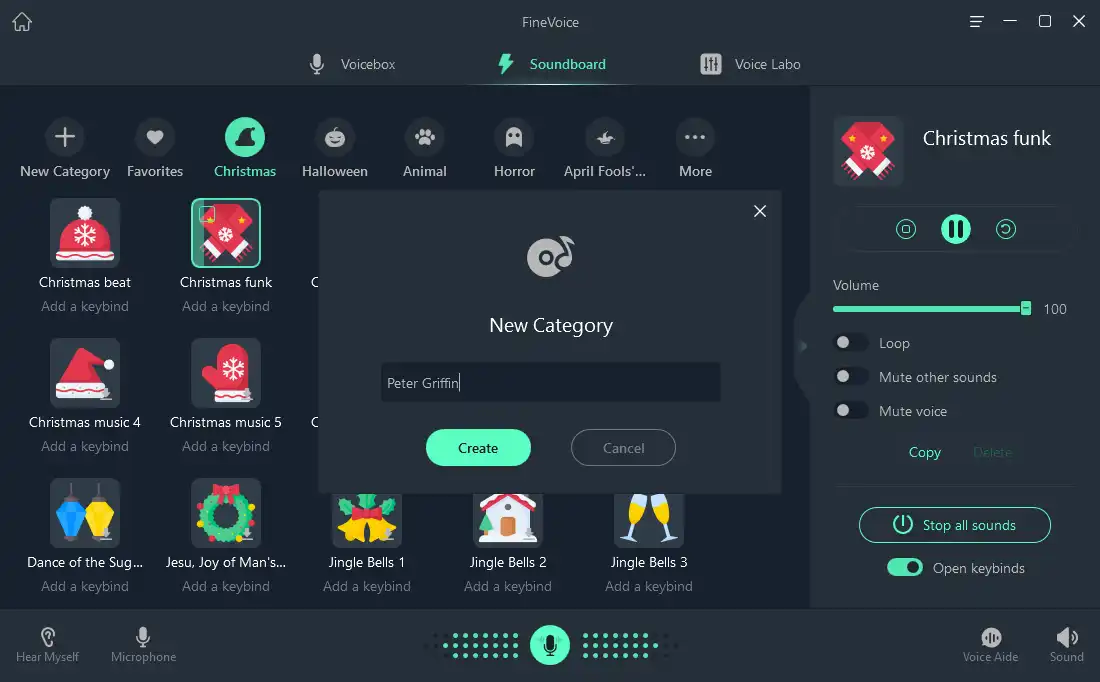 Conclusion
In this article, we present to you 5 Peter Griffin soundboards for Peter and Family Guy sounds. All of them are clickable and playable for pranking. You can download these sound clips from jayuzumi.com and 101soundboards.com.