Do you want to sound like a hacker from movies or games? Do you want to add some mystery and excitement to your online interactions? In that case, you're in for a treat.
In this article, we will introduce the 5 best hacker voice changers to you. And we will also answer some frequently asked questions about hacker voice changers and voice changing in general.
So, are you ready to sound like a hacker? Let's get started!
5 Best Hacker Voice Changers
FineShare FineVoice
Are you a hacker who wants to disguise your voice and stay anonymous online? Do you want to spice up your gaming, streaming, singing, or content creation with amazing voice effects? Try the best hacker voice changer FineShare FineVoice!
FineVoice offers over 30 voice effects, allowing you to change your voice into various characters, including children, females, robots, Venom, Kevin Costner, Dalek, and many more. It also provides 300+ sound effects and 28+ special audio effects, you can customize the voice transformations as you like. You can also apply environmental and device effects to make your voice sound like it's coming from a radio, a phone, a computer, or a cave.
FineVoice is easy to use and has a user-friendly interface. And it can work with all your favorite apps and platforms, such as Discord, Zoom, YouTube, Steam, Overwatch, Fortnite, Minecraft, etc.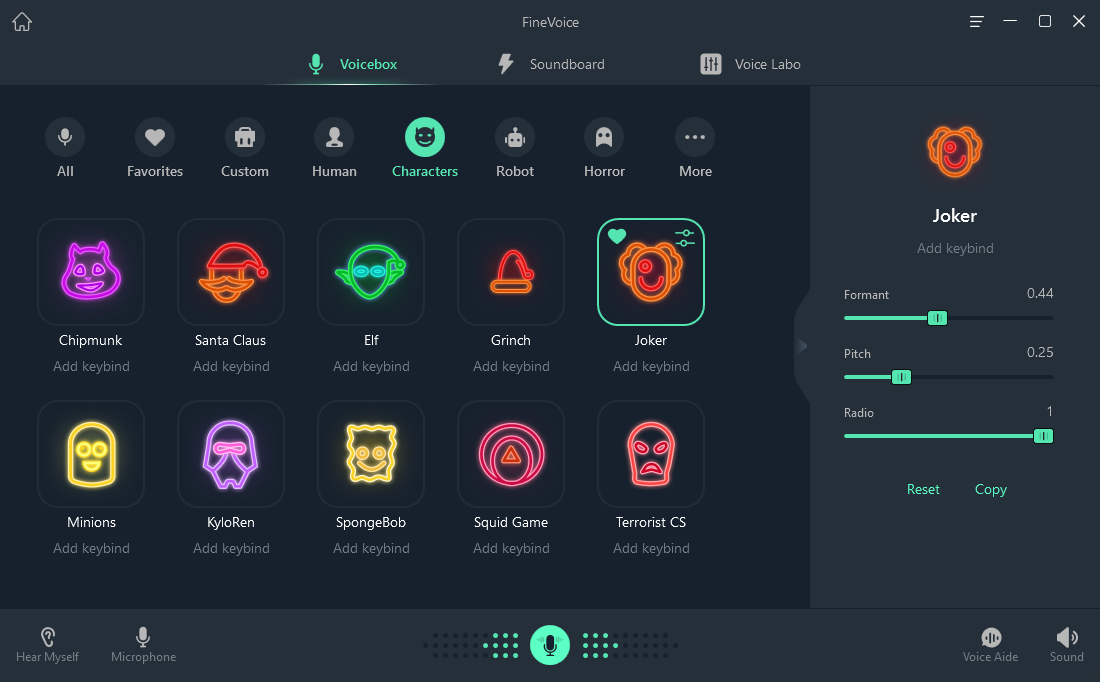 Voxal Voice Changer
Are you bored of your voice? Voxal Voice Changer is a desktop hacker voice changer software that can change your voice in real-time or from recorded files. It's available for Windows and Mac devices and requires a microphone and speakers or headphones to work.
You can change your voice from 100+ voice effects, such as a hacker, an alien, a demon, a superhero, Chewie, or any other role you can envision. You can also enhance your voice with various effects, such as echo, reverb, distortion, or chorus. Voxal Voice Changer also enables you to add background noises or sounds to your voice, such as computer, radio, or static.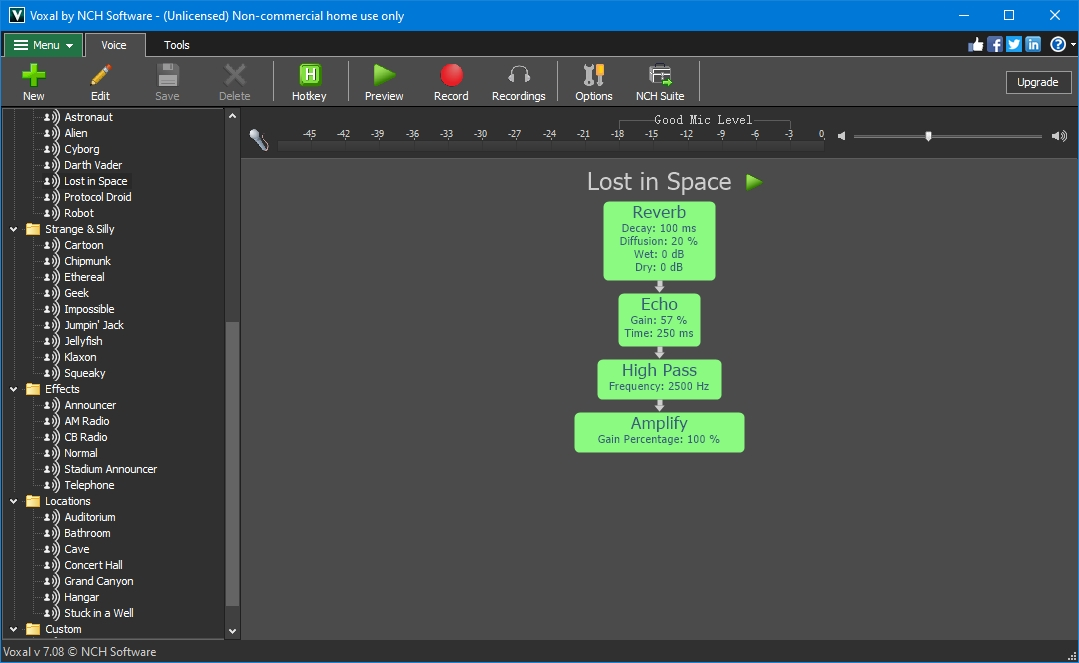 AV Voice Changer
AV Voice Changer Software Diamond is a professional hacker voice changer that can transform your voice into anything you want. You can use it to sound like a hacker, a celebrity, a cartoon character, or any other person or animal you can imagine. You can also add some effects such as Echo, Reverb, Distortion, or Chorus to make your voice more distorted and robotic.
With AV Voice Changer, you can create different voices for different scenarios. You can use it for gaming, streaming, podcasting, voiceover, dubbing, or prank callings. You can also use it to improve your voice quality, hide your identity, or imitate someone else's voice.
Do you want to sound like a hacker, or someone else, when you talk online? Then you can try Voice Changer With Effects! You can use it for any game or app that uses voice chat, such as CS: GO, Among Us, Discord, Fortnite, Roblox, and more. You can also use it for your podcasts, videos, music, or other projects that involve audio.
Voice Changer with Effects is available for both Android and iOS devices. You can choose from more than 50 effects in Voice Changer with Effects, including helium, robot, enormous, and many others. And you can also create images with sound and set them as ringtones or notification sounds.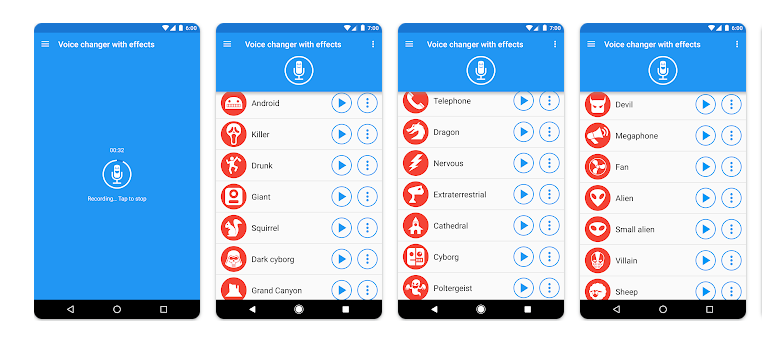 VoiceChanger.io
VoiceChanger.io is the ultimate online voice changer that lets you transform your voice in real-time. It can work with any game or app that uses voice chat, such as Discord, Skype, Zoom, and more.
VoiceChanger.io is super easy and fun to use. You just need to visit the website, pick a voice effect from the list, and start speaking. You can also tweak the pitch and speed of your voice to make it more realistic or creative. VoiceChanger.io has a ton of voice effects to choose from, such as alien, baby, cave, chipmunk, clown, Batman, ghost, helium, monster, and many more! You can also create your custom voice effects by mixing different filters and sliders.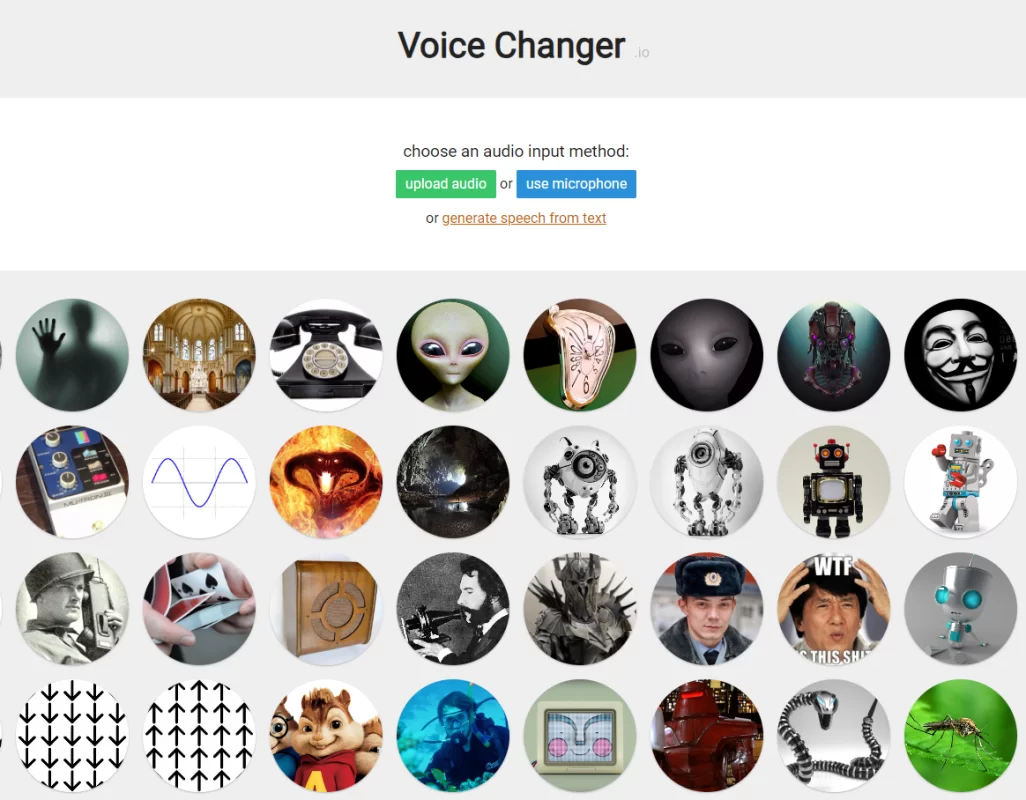 Conclusion
These are some of the best hacker voice changers that you can use to sound like a hacker and have fun with your voice. Whether you want to prank your friends, impress your gaming buddies, or just experiment with different voices, these tools can help you achieve your goals.
Still, we have a unique offer for you before you leave. Don't wait any longer! Download FineVoice now and start sounding like a hacker today!
FAQs about Hacker Voice Changer
Who Uses Hacker Voice Changers?
Hacker voice changers are popular among a diverse range of users. Ethical hackers and cybersecurity professionals may utilize them to maintain anonymity while conducting investigations or protecting sensitive information. Gamers often employ voice changers for fun and to create unique in-game personas. Content creators and streamers may use them to enhance their entertainment value during live streams and videos.
Why Do Hackers Use Voice Changers?
Hackers use voice changers to hide their identity and location from anyone who might want to track them down. By using a voice changer, hackers can disguise their voices and make it harder for anyone to recognize them or trace their origin. Hackers also use voice changers to create a sense of mystery and intimidation when communicating with their targets or allies.
Can Hacker Voice Changers be Used with Gaming Platforms?
Yes, many hacker voice changers support integration with gaming platforms like Steam, providing an immersive experience for gamers who want to add a touch of creativity to their online interactions.