Do you love Gawr Gura, the cute and funny shark girl who has taken the internet by storm? Do you wish you could use her voice to make your own content, such as videos, podcasts, songs, or games?
In this article, we will show you the best Gawr Gura AI voice generator that can help you generate Gawr Gura AI voice from text in no time.
Who Is Gawr Gura?
Gawr Gura is a VTuber and a member of Hololive English, a talent agency specializing in VTubers. She is known for her distinctive persona as a shark girl. She streams on platforms like YouTube and engages with her audience through her animated avatar. Her content primarily includes playing video games, chatting with her viewers, singing, and creating a wide range of entertaining content.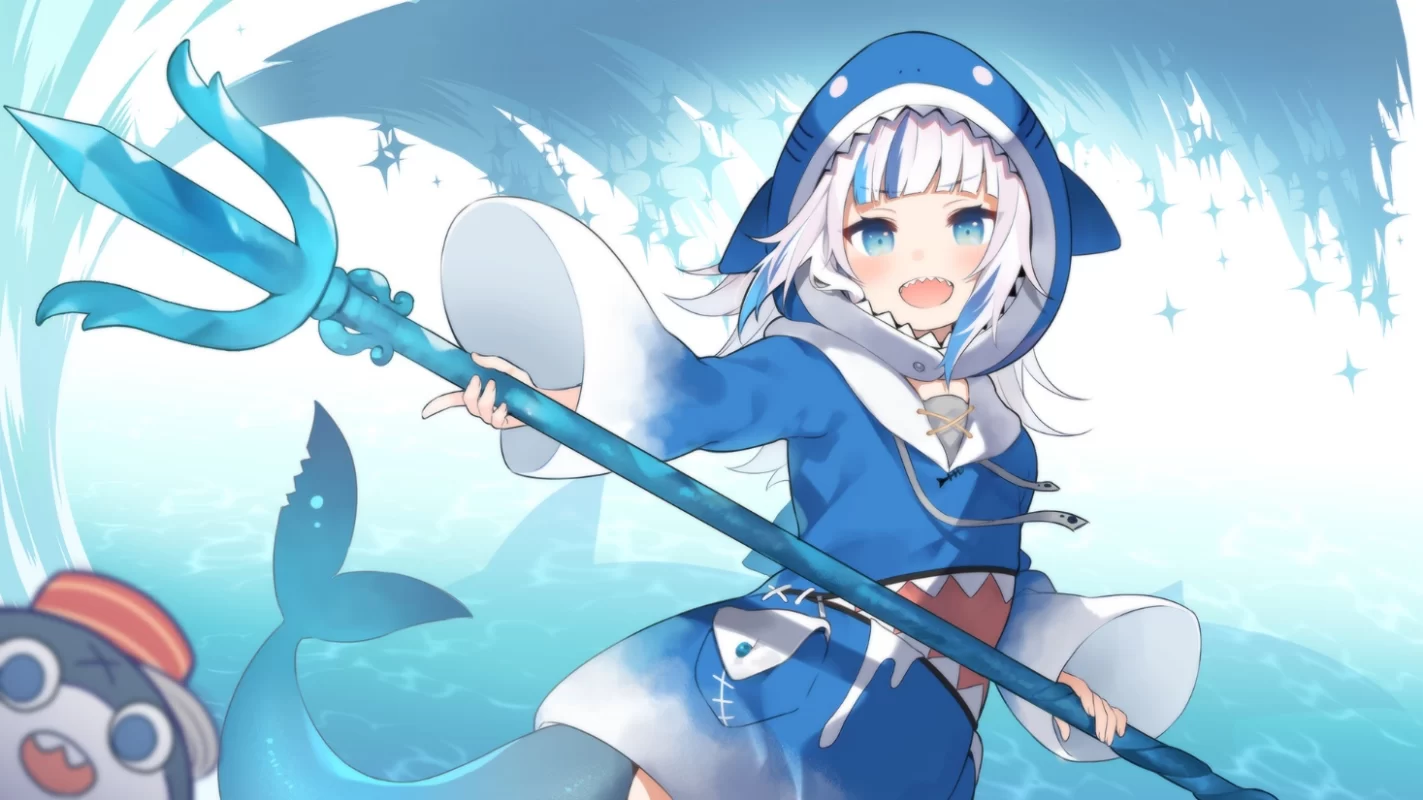 Gawr Gura gained international popularity due to her ability to connect with a global audience and her endearing and humorous interactions during her streams. Her distinctive and charming voice has become one of her trademark features, making her a beloved figure in the VTuber community.
Do you wish you could sound like Gawr Gura and make your own content with her unique voice? Then you can try FineShare FineVoice this amazing Gawr Gura text to speech tool that can help you generate a Gawr Gura AI voice from the text.
With FineVoice, you can choose from over 40 languages and 220+ popular characters, including virtual pop idols like Hatsune Miku and Gawr Gura, celebrities like Morgan Freeman and Taylor Swift, cartoons like Peppa Pig and Sonic, and more. It's a fantastic tool for gamers, content creators, vloggers, and filmmakers who want to spice up their voices and have fun with their friends.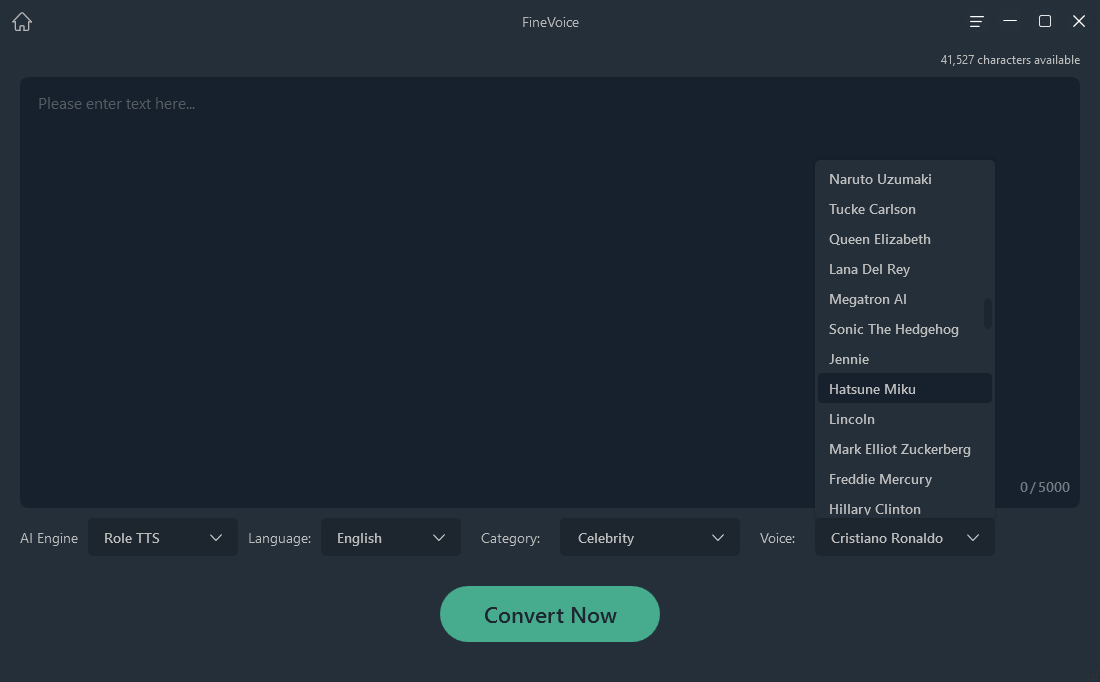 You can also use FineShare Singify this online AI song cover generator, to create AI song covers with Gawr Gura's voice or any other voice you like, such as Taylor Swift, Donald Trump, and Elon Musk.
Are you a fan of Gawr Gura, the cute and funny shark-girl idol of Hololive EN? Try FineShare Online Voice Changer, the best online Gawr Gura voice changer that can make your voice sound like Gawr Gura with advanced AI voice cloning technology.
You can also choose from over 120 other voice effects, such as Chipmunk, Darth Vader, Morgan Freeman, Shinchan, Spongebob, and more. Whether you want to prank your friends, make hilarious content, or just have fun, it's a great choice for you.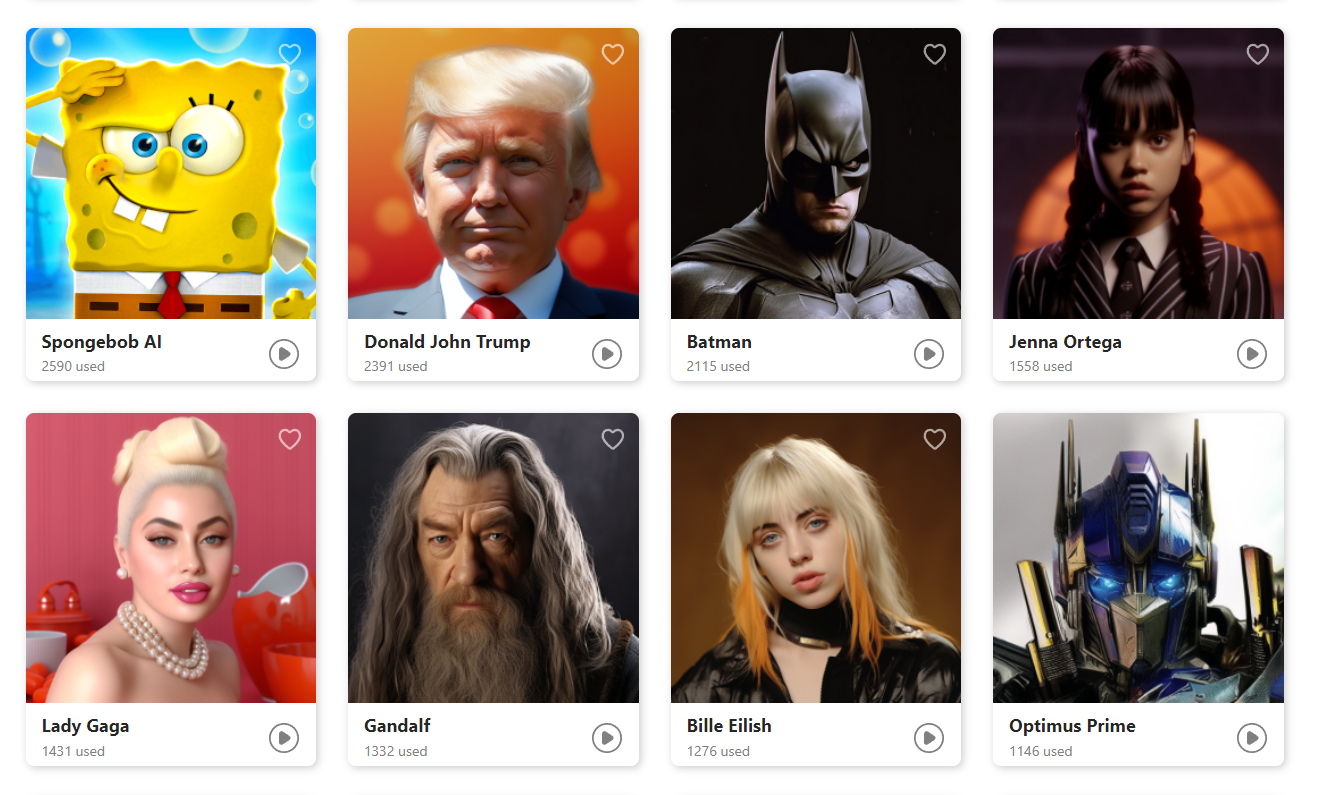 It's easy and fast to use FineVoice, this Gawr Gura AI voice generator, to generate a Gawr Gura AI voice. All you have to do is do the things listed below.
Step 1: Get FineShare FineVoice and install the app.
Step 2: Open the app and choose the Text to Speech option.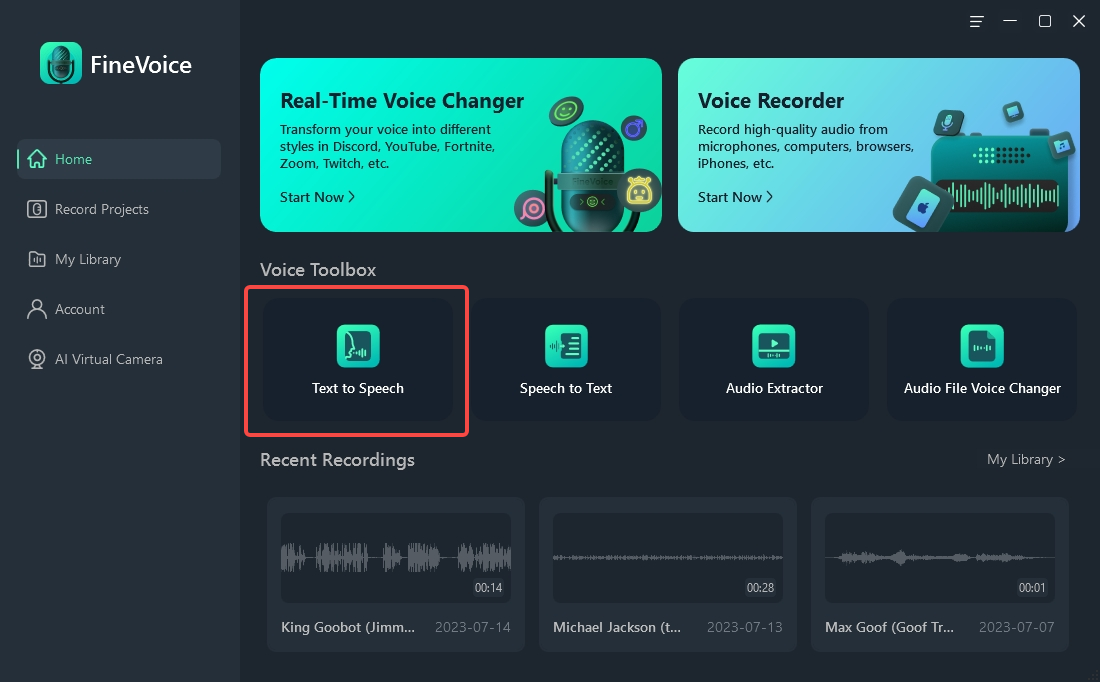 Step 3: Type or paste the content you want to convert into Gawr Gura's voice.
Step 4: Look for and pick the Role TTS AI engine > Celebrity> Gawr Gura voice options.
Step 5: Press the Convert Now button and wait for the app to generate Gawr Gura's voice.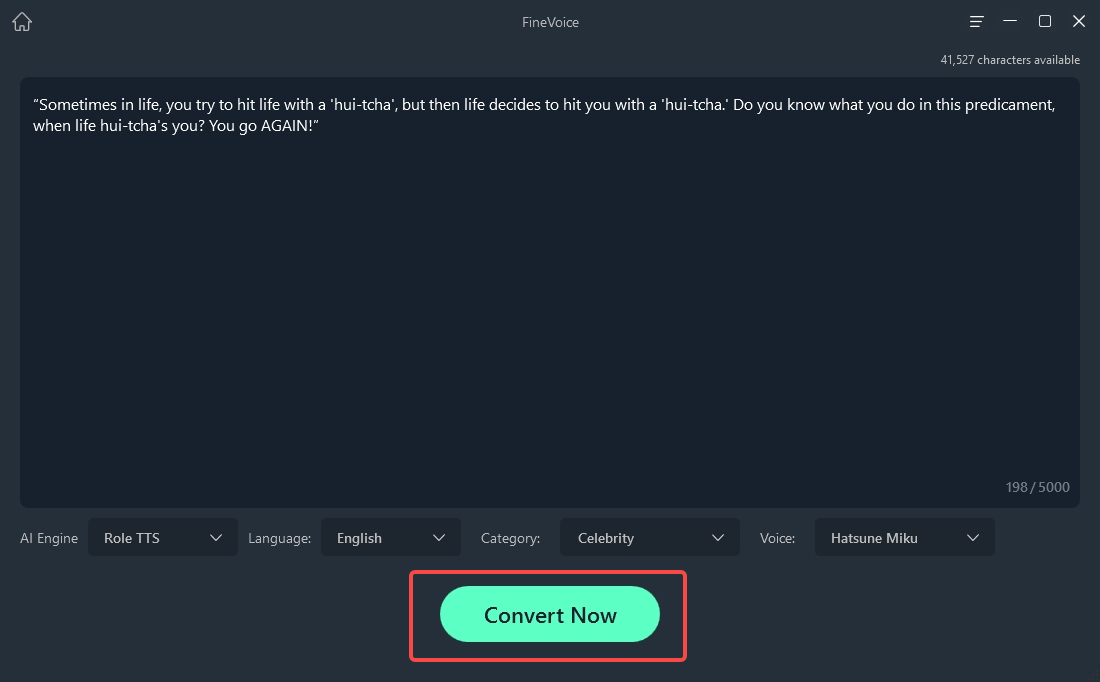 Step 6: Listen and save the new Gawr Gura voice file.
Conclusion
In a digital landscape where originality and innovation are paramount, the Gawr Gura AI Voice Generator is your ticket to content creation that shines. By incorporating Gura's captivating voice into your projects, you're not just making your content unique.
So, don't miss out on the chance to download and explore the full potential of the FineVoice Gawr Gura AI Voice Generator, and let your content come alive in ways you never thought possible.
Hot FAQs about Gawr Gura
How Old Is Gawr Gura?
Gawr Gura's age falls within the range of 9,000 to 10,000 years, although she has lost track of the precise figure after approximately 5,000 years. She celebrates her birthday on June 20th.
What Languages Does Gawr Gura Speak?
Gawr Gura can speak some Japanese and Spanish in addition to her native tongue of English. She frequently makes an effort to pick up new words and phrases in foreign languages like German, French, or Chinese.
How Can I Interact with Gawr Gura?
You can interact with her during her live streams by participating in the chat and leaving comments. She often engages with her viewers in real time during these streams.