Do you like the voice of Jenna Ortega? Have you ever wished you could have Jenna Ortega's voice in your audio projects? Whether you want to impress your friends, spice up your podcast, or create a unique voiceover for your video, you can now use an AI voice generator to mimic Jenna Ortega's voice with just a few clicks.
In this article, we'll show you the best Jenna Ortega voice generator and how to use it to create crafting awe-inspiring voiceovers.
Ready to unleash your inner Wednesday? Let's get started!
Who Is Jenna Ortega?
Before diving into the intricacies of the Jenna Ortega voice generator, it's essential to understand the person behind the voice. Jenna Ortega is a talented and versatile actress who gained prominence through her remarkable performances in various TV shows and movies.
Born on September 27, 2002, in Coachella Valley, California, Jenna has been involved in the entertainment industry from a young age, showcasing her acting prowess in popular series such as Stuck in the Middle, You, and the Netflix series The Babysitter: Killer Queen, among others. Her unique and captivating voice has captured the admiration of many fans, making her an ideal candidate for a voice generator.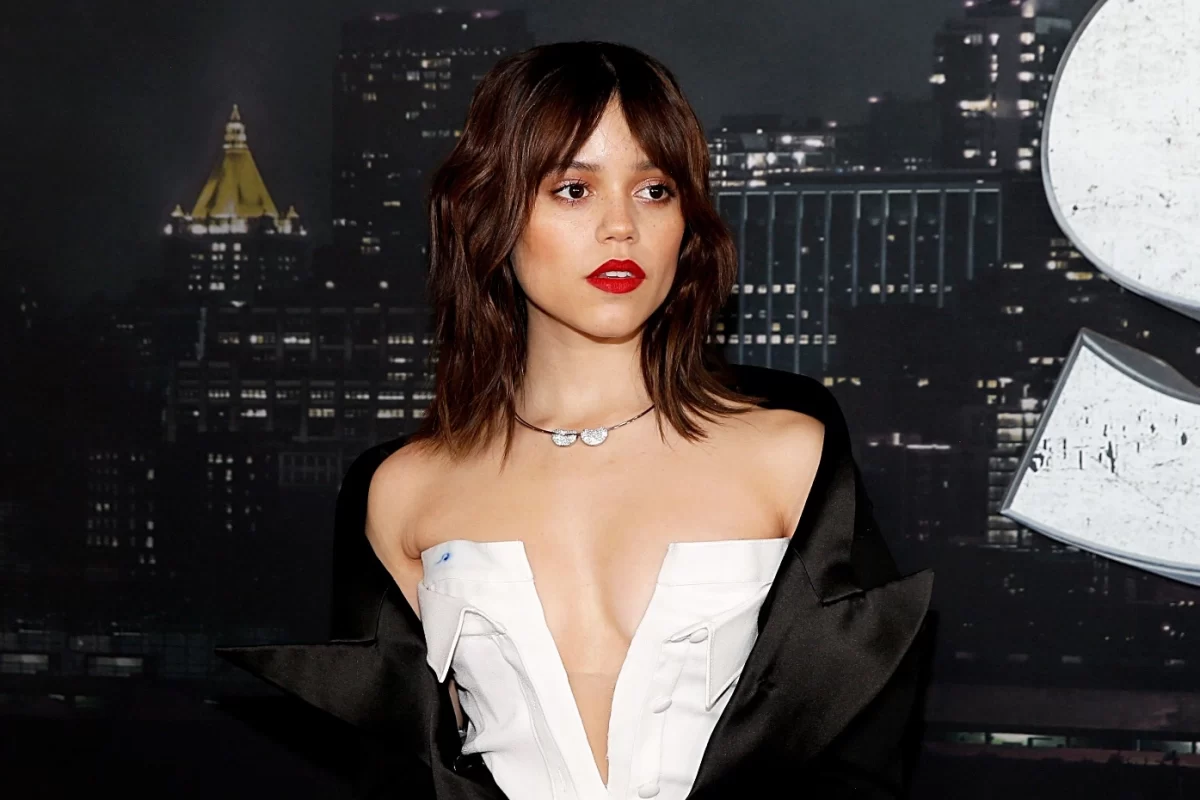 Bset Jenna Ortega Voice Generator: FineShare FineVoice
Do you love the voice of Jenna Ortega? Try FineShare FineVoice. Whether you're a content creator, educator, or digital storyteller, the text to speech feature is your ultimate ally in delivering powerful narratives, entertaining audiobooks, inclusive accessibility solutions, and so much more.
With FineVoice, you can turn any text into natural-sounding voiceovers in 40 languages and 220 voices. You can choose from a variety of voices, including celebrities like Joe Rogan and Morgan Freeman, cartoon characters like Goofy and Sonic, animals like rabbits and dogs, and more. Whether you want to create audio versions of your videos, podcasts, novels, articles, screenplays, and presentations, or to listen to any text out loud while multitasking, FineVoice can help you do it with ease and efficiency.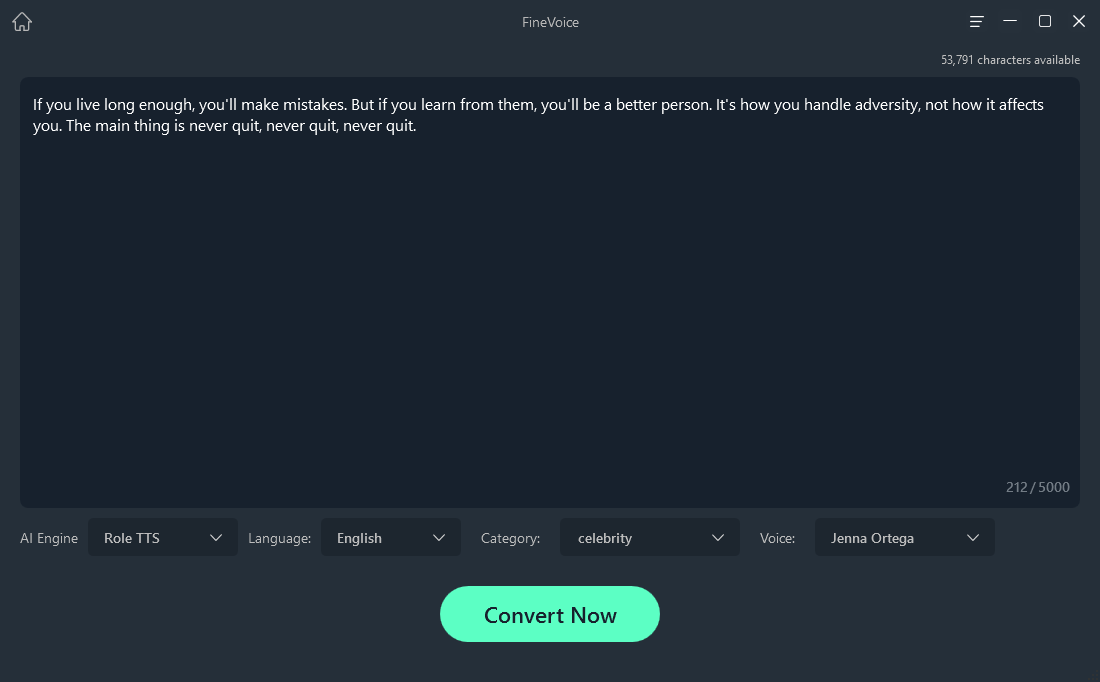 You can also try FineShare Online Voice Changer. It's a powerful and easy-to-use software that lets you change your voice into Jenna Ortega's voice online for free.
How to Generate Jenna Ortega AI Voice with FineShare FineVoice?
How do you use FineVoice to generate Jenna Ortega AI voice? It's super easy. Just follow these simple steps.
Step 1: Download FineVoice and launch this powerful Jenna Ortega text to speech tool.
Step 2: Select the Text to Speech button under Voice Toolbox.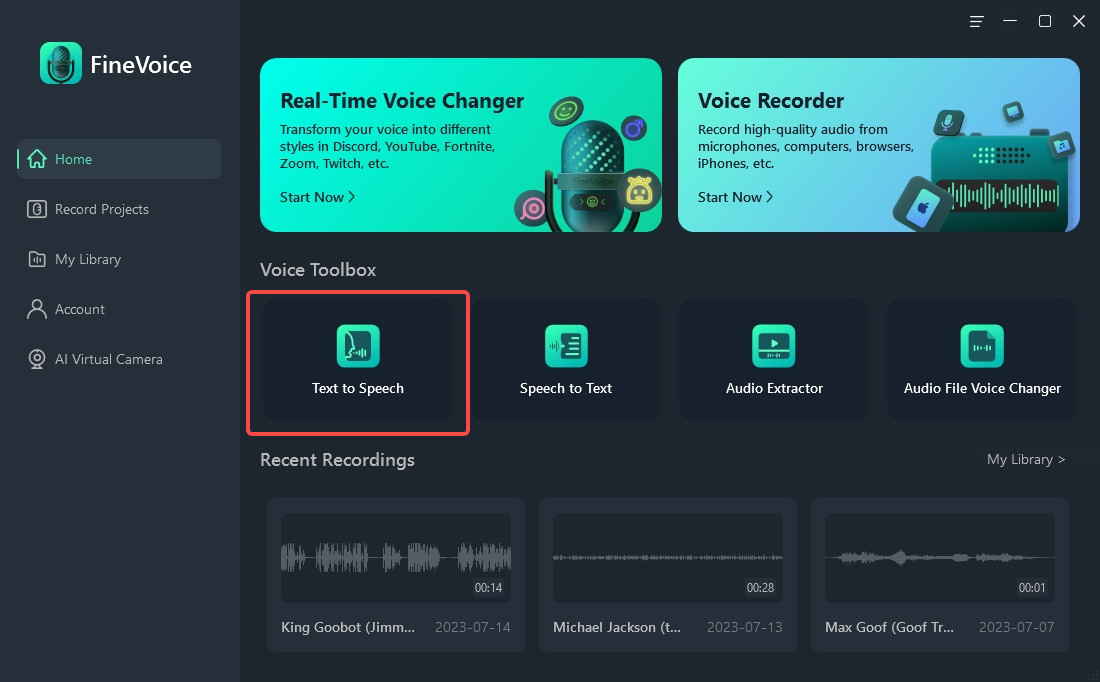 Step 3: Type or paste the text you want to convert into speech into the designated text box.
Step 4: Select Jenna Ortega voice in the Role TTS.
Step 5: Pick the Language and other settings that you like.
Step 6: Once you're satisfied with the voice settings, hit Convert Now button.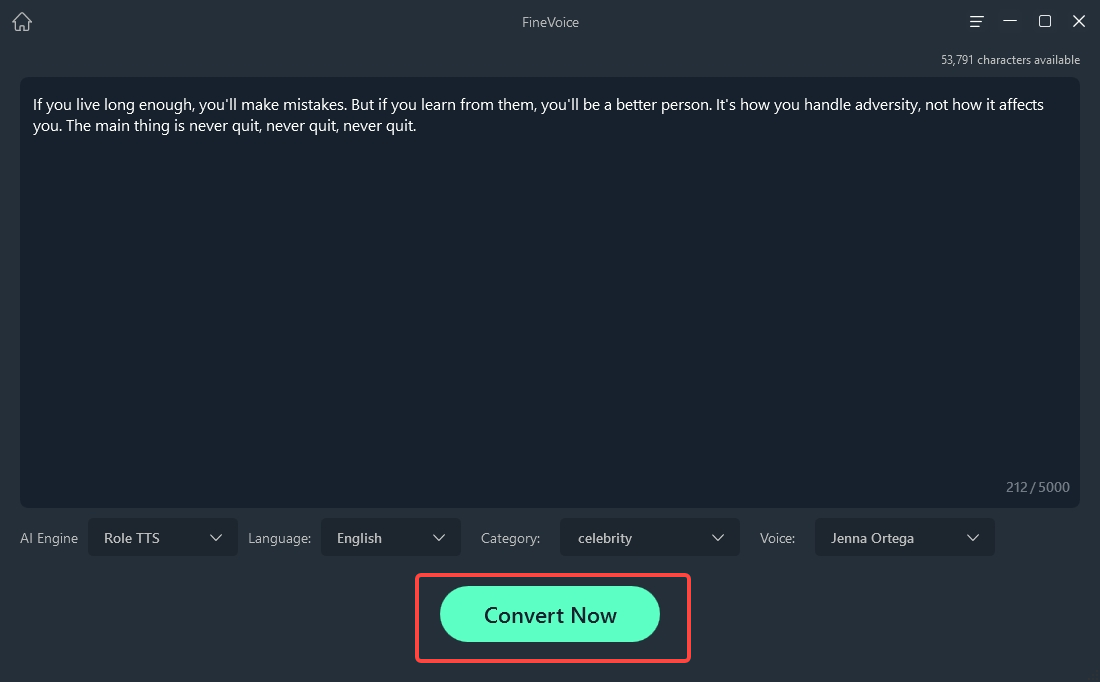 Step 7: View and download the final audio file.
That's all! You can now enjoy your own Jenna Ortega AI voice for your content.
Conclusion
With Jenna Ortega's captivating voice at your fingertips, your projects have transformed into masterpieces that tug at heartstrings, inspire, and entertain.
So, embrace this FineVoice Jenna Ortega voice generator, ignite your passion for creation, and let your voiceovers resonate with magic, authenticity, and the undeniable allure of Hollywood's finest.
Don't miss this opportunity to get your own Jenna Ortega AI voice today! Download FineVoice now and see for yourself!
FAQs about Jenna Ortega
What Languages Does Jenna Ortega Speak?
Jenna Ortega is fluent in both Spanish and English and is a bilingual person. Her ability to speak Spanish has allowed her to connect with a broader audience and embrace her multicultural background.
Is Jenna Ortega Involved in Any Philanthropic Work?
Yes, Jenna Ortega is actively involved in philanthropic endeavors. She has used her platform to advocate for important causes, such as mental health awareness, immigrant rights, and anti-bullying campaigns.
What are Jenna Ortega's Hobbies and Interests Outside of Acting?
Jenna Ortega appreciates time spent with her loved ones and friends. She reads a lot and frequently recommends books to her followers. Additionally, she is passionate about fashion and has expressed interest in pursuing fashion-related projects in the future.