Welcome to the world of Joe Biden text to speech tools, where you can bring the influential voice of the 46th President of the United States into your projects.
In this post, we'll explore the best tools that allow you to harness the power of Joe Biden's voice. Whether you're a content creator, a virtual assistant enthusiast, or simply curious about this cutting-edge technology, read on to discover the top tools that will transform your content and communication.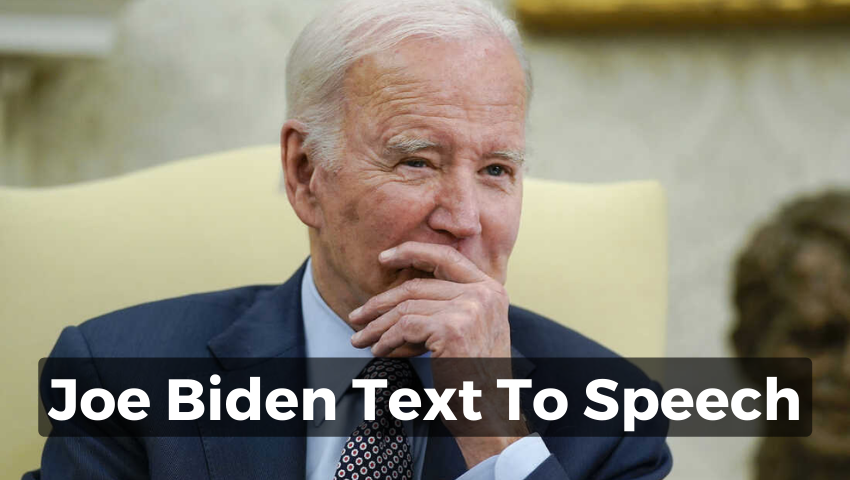 Who is Joe Biden?
Before we dive into the tools, let's take a moment to learn more about Joe Biden. Who is he, and what has he done?
Joe Biden's birthplace is Scranton, Pennsylvania, and his birthdate is November 20, 1942. He earned his degrees from the University of Delaware and Syracuse University Law School. He worked as a lawyer and was a senator from Delaware. He was the vice president of the United States alongside Barack Obama from 2009 to 2017.
He competed for the presidency in 2020 and defeated Donald Trump. He took the oath of office as the 46th president of the United States on January 20, 2021.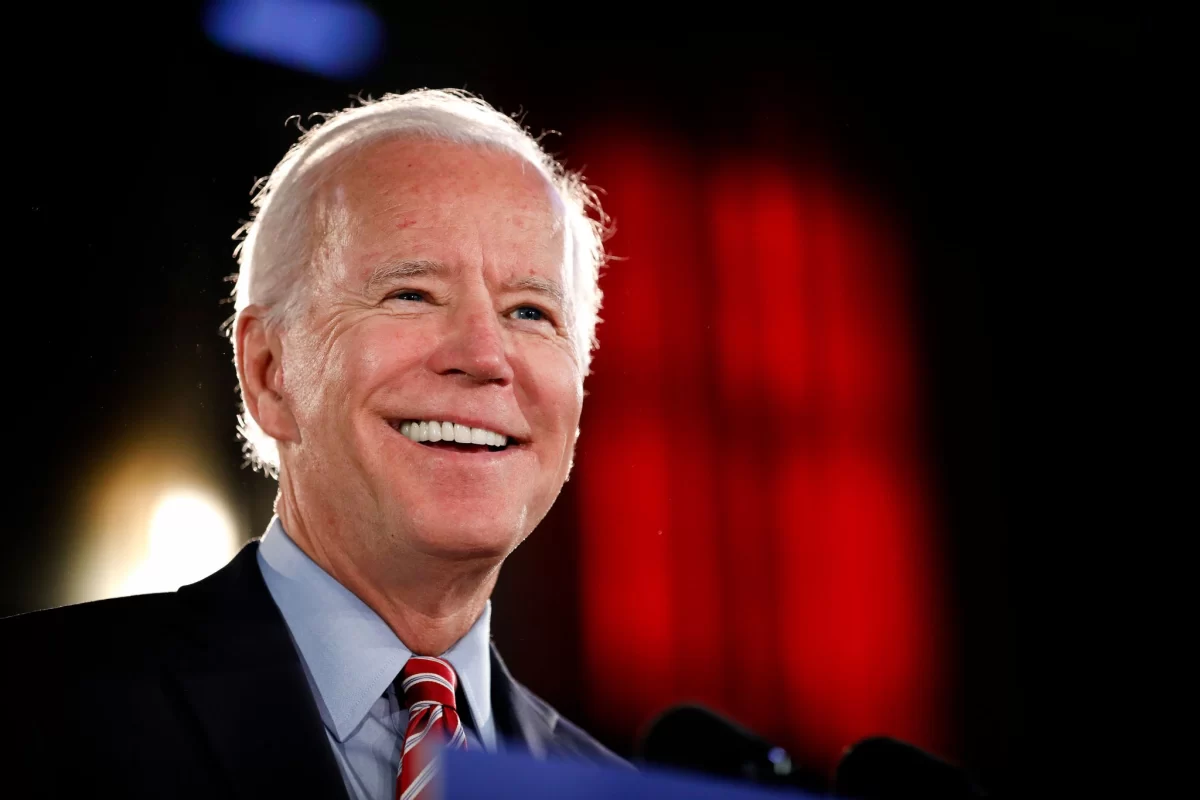 Joe Biden has delivered many famous speeches and quotes that showcase his voice and personality. Some of them are:
"We're not here to curse the darkness, but to light the candle that can guide us through that darkness to a safe and sane future." (1987)

"The American people have spoken. They have delivered us a clear victory. A convincing victory. A victory for 'We the People.'" (2020)

"We must end this uncivil war that pits red against blue, rural versus urban, conservative versus liberal. We can do this if we open our souls instead of hardening our hearts." (2021)

"Don't tell me what you value. Show me your budget and I'll tell you what you value." (2008)

"Folks, I can tell you I've known eight presidents, three of them intimately." (2012)
Now that you know more about Joe Biden, let's see how you can use his voice to create your voiceovers.
4 Best Joe Biden Text to Speech Tools to Sound Like the President
These innovative Joe Biden AI voice generators bring the essence of Joe Biden's voice directly to your fingertips.
#1. FineShare FineVoice
FineShare FineVoice is your gateway to the world of Joe Biden text-to-speech technology. With FineShare FineVoice, you can access a high-quality, role-based Joe Biden voice that brings a touch of authenticity to your projects.
Whether you want a lifelike narration of your videos and podcasts or a hilarious prank call to your friends, FineShare FineVoice has you covered.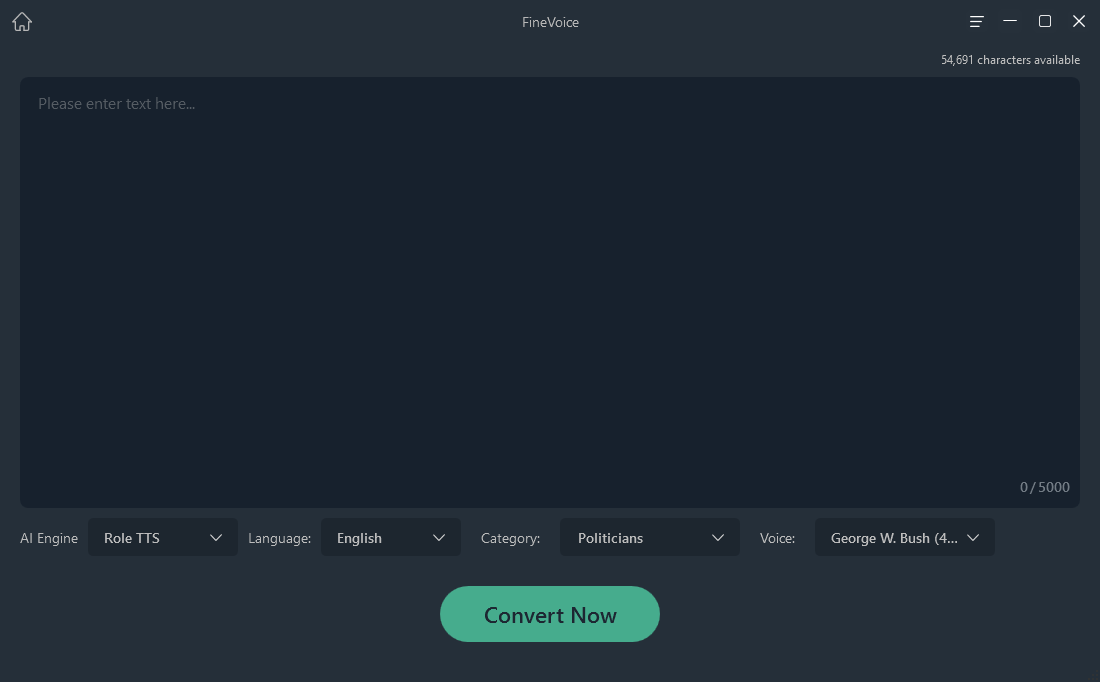 Features:
Numerous role TTS voices including celebrities, anime, cartoon, and other funny voices
220+ lifelike voices in 40 languages and accents for podcasts, audiobooks, and videos
As a president text-to-speech tool, it gives you the voices of George W. Bush, Barack Obama , etc
Allows you to create your Joe Biden voice effect and use it to change your voice in real time
Audio extractor makes you extract Joe Biden voice from his speeches
Audio transcriber allows you to convert Joe Biden's speeches to text
Pros
Simple and user-friendly interface
Large library of realistic and funny voices
Automatical generated audio downloading as MP3
Cons
Limited TTS customization options
Only works for Windows
#2. FakeYou
FakeYou is an online president AI voice generator that allows you to create free and easy voice-overs using Joe Biden's voice or other president voices you want. It has a large library of voices that you can choose from, including celebrities, politicians, cartoon characters, accents, languages, and more. It is a community-supported platform that lets you share your creations with others.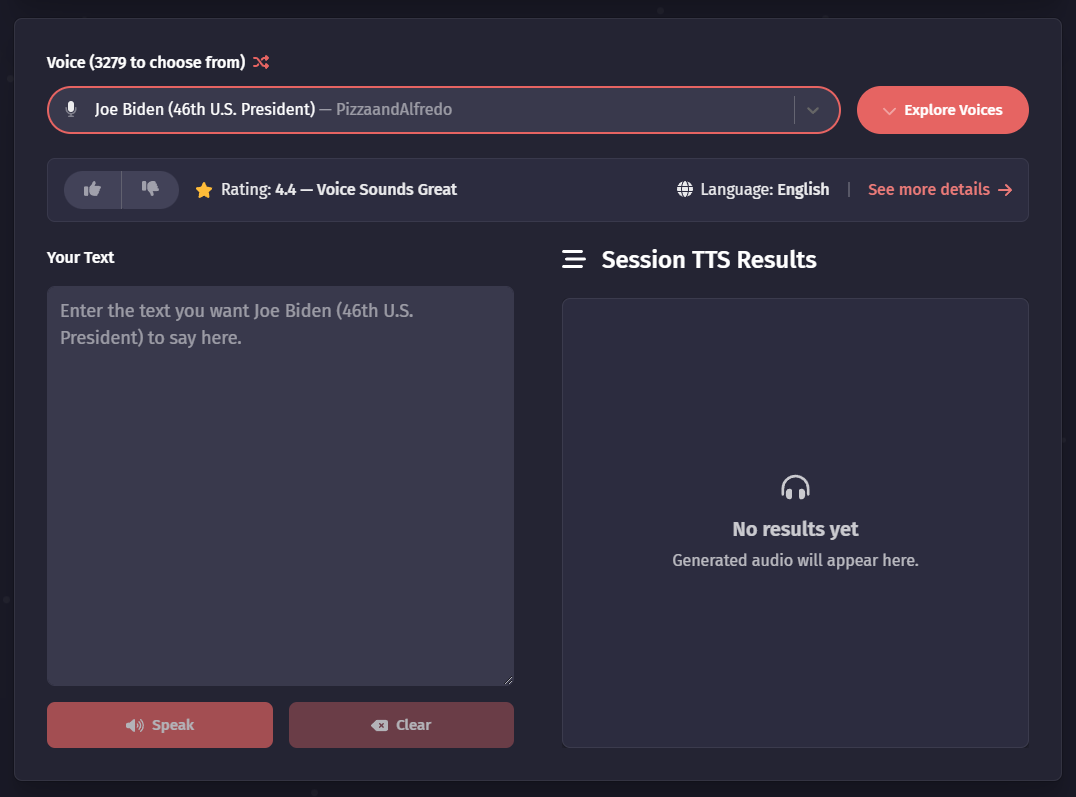 Features:
3000+ voices in 8 languages like Spanish, Hindi, Italian, etc.
Supports user voice model uploading
Offers voice-to-voice and lip sync video features
Almost 20 clear categories cover the voices you want to find
Offers a community that allows you to communicate with others
Pros
Occasional updates of voices
User rating for each voice
Supports use on Discord TTS
Cons
Up to 12 seconds audio limits for free users
A long TTS waiting time for free users
#3. ElevenLabs
Elevate your content with ElevenLabs, a comprehensive Joe Biden text-to-speech tool that offers high-quality voice synthesis and an intuitive user experience. ElevenLabs is an online platform that uses artificial intelligence (AI) to create custom AI voices from text or audio. It uses a proprietary deep-learning algorithm to produce lifelike voices that can mimic the speech patterns, emotions, and accents of any person.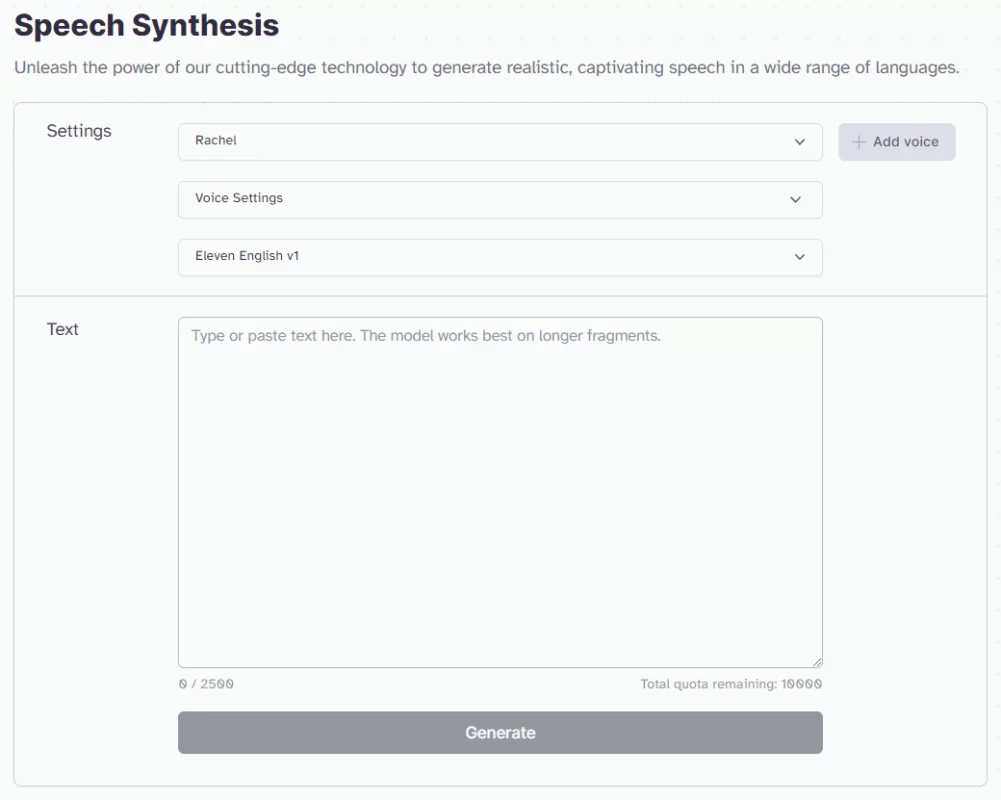 Features:
Offers 9 official premade TTS voices
Supports 8 languages
Offers voices uploaded by community users
Supports audio downloading in MP3 format
Pros:
Multilingual voice synthesis
Simple and user-friendly interface
Large user community supports voice model sharing
Cons:
Sometimes working unstable with more than 1,000 characters
Cannot pronounce some numbers and symbols correctly
#4. Typecast
Typecast is an online platform that allows you to create AI voiceovers from text. It has a variety of characters that you can choose from, including the recently added voice – Joe Biden. With real-time preview and sharing capabilities, Typecast empowers content creators, video producers, and voiceover artists to infuse their projects with the distinctive voice of Joe Biden.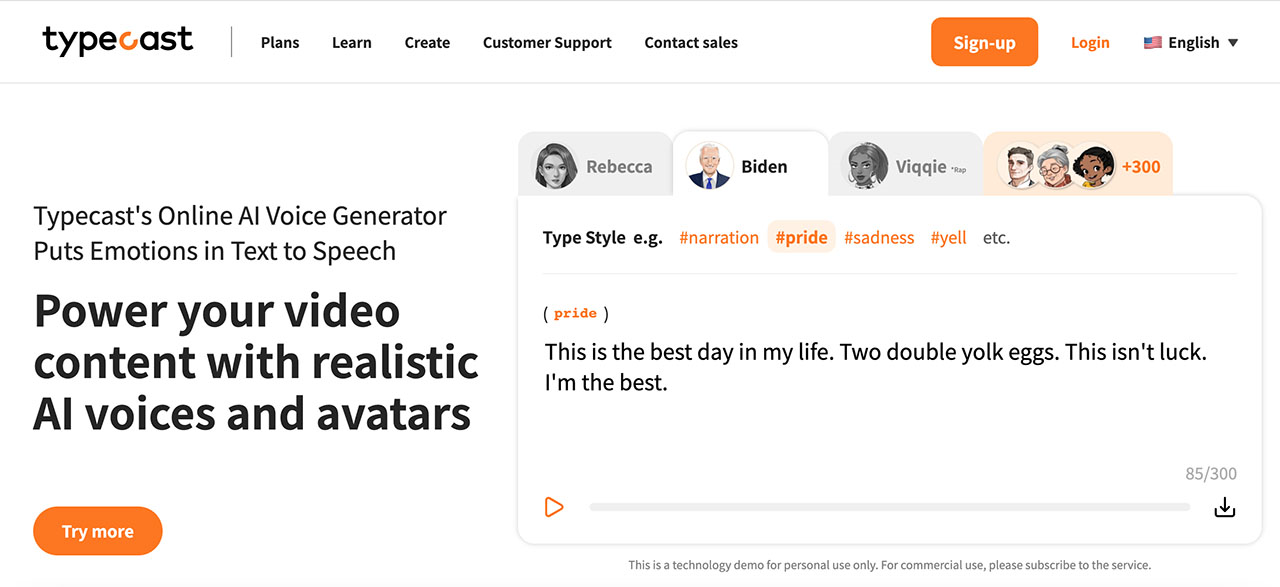 Features:
Supports voices in 5 languages including Japanese
Supports TTS visual type customization
Allows you to change the reader's tone and style
Supports character voice's tempo and pitch customize
Pros
Clear operation process
Easy text-to-speech mode for personal use
300+ unique voices including Joe Biden's voice
Allows you to download generated speeches as audio or video
Cons
Not for real-time using
Very limited features and voices for free users
Requires a paid subscription for commercial use
Bonus Tip: FineShare FineVoice as a Joe Biden Voice Changer
In addition to its role-based Joe Biden AI voice, FineShare FineVoice also serves as a powerful real-time voice changer.
Whether you're streaming on Discord, engaging with your audience on Twitch, or having fun on Omegle, FineVoice allows you to transform your voice into Joe Biden's in real time. This feature adds an extra level of excitement and entertainment value to your interactions, making your content truly unforgettable.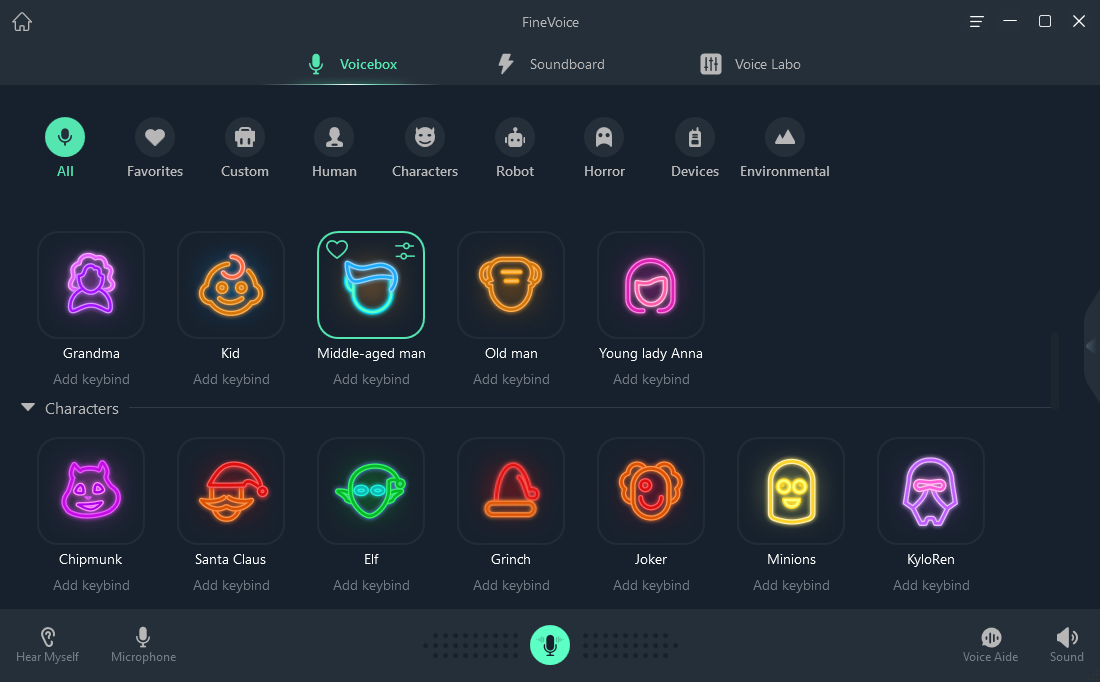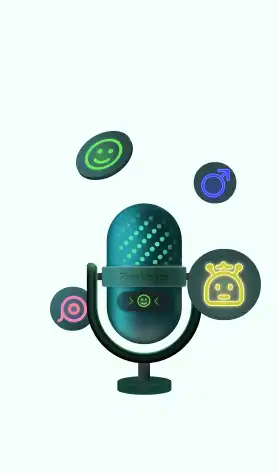 Try This Real-Time Voice Changer for Free
A variety of voice effects and soundboards for games, chatting, live streaming and more.
Create your own custom voice with 28 audio effects including delay, reverb, equalizer, and Wah.
Audio file voice changing is supported.
Works with almost all apps like Discord, Zoom, Teams, Skype, OBS, FineCam, etc.
Offers other voice tools including text to speech, speech to text, audio extractor, and multi-track recorder.
Conclusion
Unleash the power of Joe Biden text to speech technology with the top 4 tools discussed in this post. FineShare FineVoice, FakeYou, ElevenLabs.io, and Typecast offer unique features and capabilities to help you bring the influential voice of Joe Biden into your projects.
Whether you're a content creator, a virtual assistant enthusiast, or simply curious about the possibilities, these tools are your gateway to creating captivating and engaging content with Joe Biden's iconic voice. Try them out and experience the transformative power of Joe Biden text-to-speech tools today!
FAQs
#1. What does George Biden sound like?
Joe Biden's voice is distinctive, charismatic, and expressive. It has a rich timbre, a commanding presence, warmth and empathy, and passion and emotion that reflect his long and distinguished career as a politician and a leader, as well as his challenges and triumphs.
His voice sometimes stutters or pauses, due to his lifelong struggle with a speech impediment that he has overcome with courage and perseverance. His voice has delivered historic speeches, addressed the nation in times of crisis, and articulated his vision for a better future.
#2. Is it legal to use Joe Biden text to speech tools?
It depends on the purpose and context of using the tools. Generally, it is legal to use them for personal, educational, or entertainment purposes, as long as you do not violate any copyright, trademark, privacy, or defamation laws. However, it may be illegal to use them for commercial, political, or malicious purposes, such as impersonating, deceiving, or harming others.
#3. How can I avoid spreading misinformation with Joe Biden text-to-speech tools?
You should always be honest and transparent about using the tools and not claim or imply that the voice-overs are authentic or endorsed by Joe Biden or anyone else. You should also avoid using the tools to create or share false or misleading information that could harm the reputation or credibility of Joe Biden or anyone else. You should also respect the rights and opinions of others and not use the tools to harass, bully, or offend anyone.