Who is Morgan Freeman? How to sound in a deep voice like Morgan Freeman? Let's dive into this post to learn more.
Who Is Morgan Freeman?
Morgan Freeman is an American actor. Morgan Freeman is famous for two reasons: the movie roles he has played and his distinctive voice.
When you look at his career, you will see that Morgan Freeman has starred in many successful movies. Morgan Freeman's low and highly infectious voice has been described as one of the most calming and exceptional voices in the movie industry. Many people can even recognize Morgan Freeman by his distinctive voice without seeing him.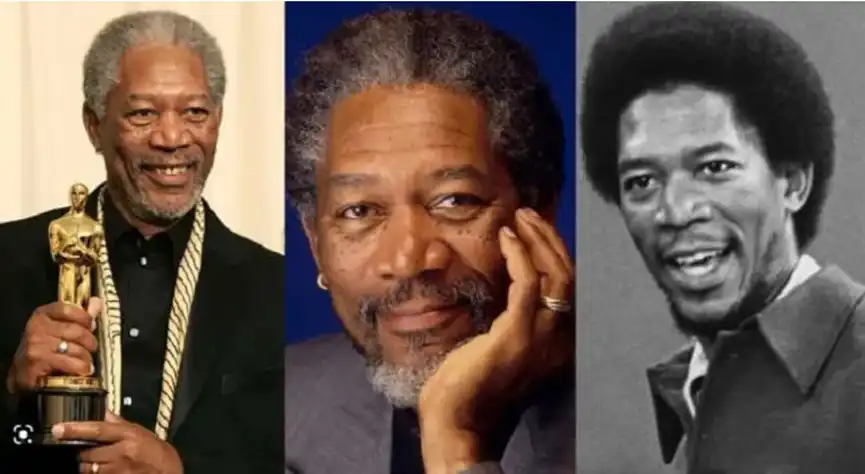 Do you enjoy the deep voice of Morgan Freeman as well? Do you want him to narrate your video? To do this, all you need is a Morgan Freeman voice generator.
Here we will offer you 4 text to speech tools to get Morgan Freeman's voice. Let's move on to the following paragraph.
4 Best Morgan Freeman Voice Generators
1. FineVoice
FineVoice is a good Morgan Freeman text-to-speech application. It's friendly to the user and easy to use. It provides multiple lifelike voices, including those of famous people like Morgan Freeman or cartoon characters like Judy Hopps.
You can save the converted Morgan Freeman voice and use it in films, presentations, books, and podcasts for voiceovers.
Step 1. Download and log in FineVoice.
Step 2. Find the Text to Speech button on the Home screen.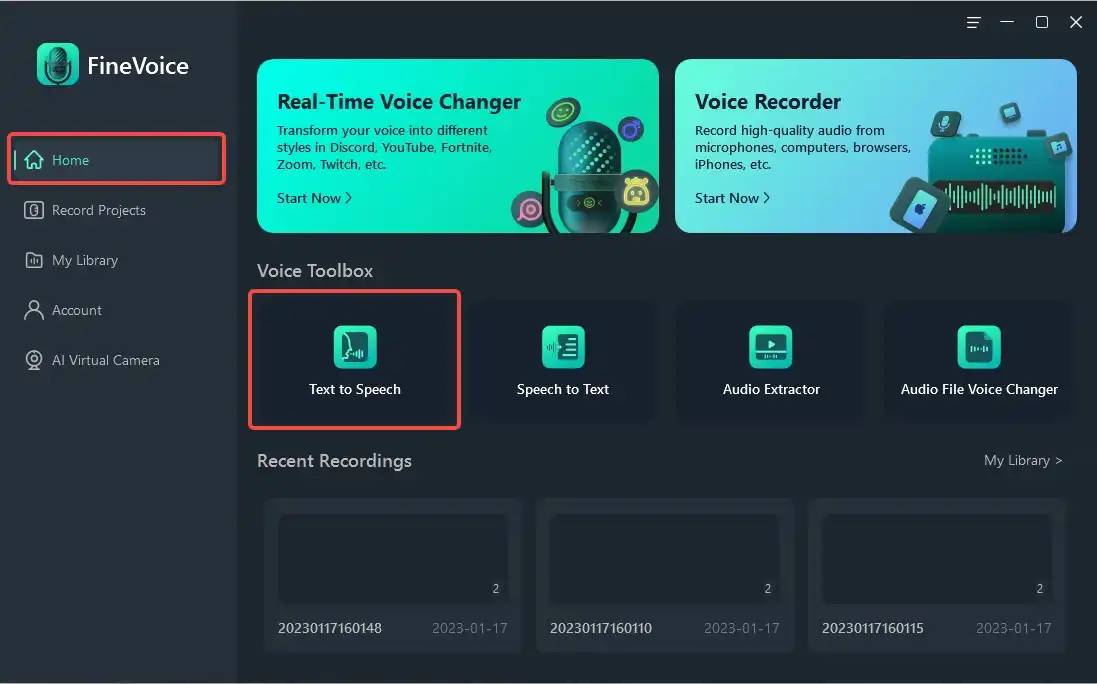 Step 3. Select the category as Actors, then choose Morgan Freeman and enter text, and finally click Convert Now.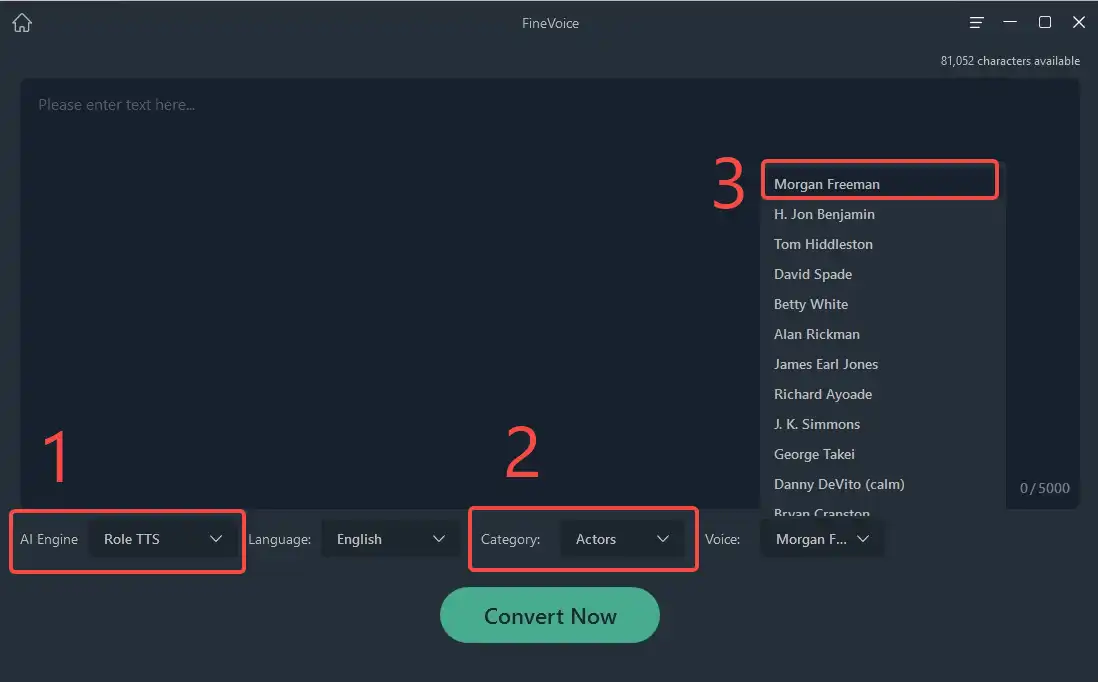 Features:
Generate over 200 authentic voices in 40 different languages
Provide a variety of celebrity voices
Record sound in high quality
Change your voice in chats in real time
Transcribe Morgan Freeman's speech into text
2. Fiverr
Fiverr can also convert Morgan Freeman's text to speech online for free. When you enter the Fiverr website, you can find a range of freelancers who perform various jobs. All you have to do is click on "Find a Service" and type in Morgan Freeman Voiceover to see a selection of profiles.
Some of these profiles mimic Morgan Freeman's voice using their vocal prowess, while others use professional text-to-speech tools to complete their voices. To guarantee the effects of the work, pick the author with the most views or comments.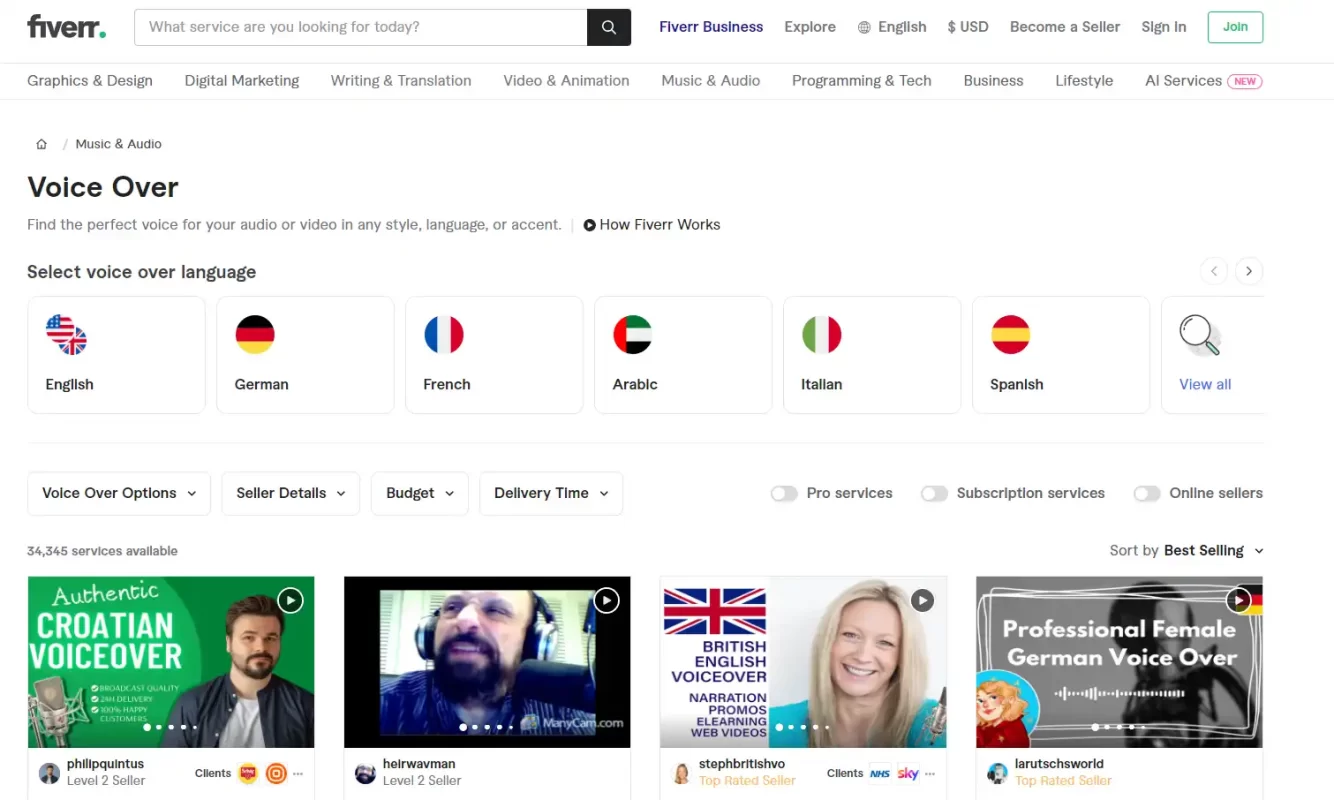 3. Topmediai
Topmediai is an excellent option if you're looking for a text-to-speech tool that can produce Morgan Freeman's voice. Topmediai is a secure, reliable, and user-friendly tool. Topmediai stands out from the wide range of text-to-speech tools because of its ability to create any kind of voice.
Topmediai offers more than 3,000 voices, such as those of popular anime characters like SpongeBob SquarePants or Morgan Freeman. With Topmediai, you can generate dubs in over 70 languages that can be used by people from different countries.
Moreover, you can import and export audio in different formats. It's also quite simple to operate.
Once you enter the website, select the Text to Speech feature, then choose Morgan Freeman's voice and click "Convert".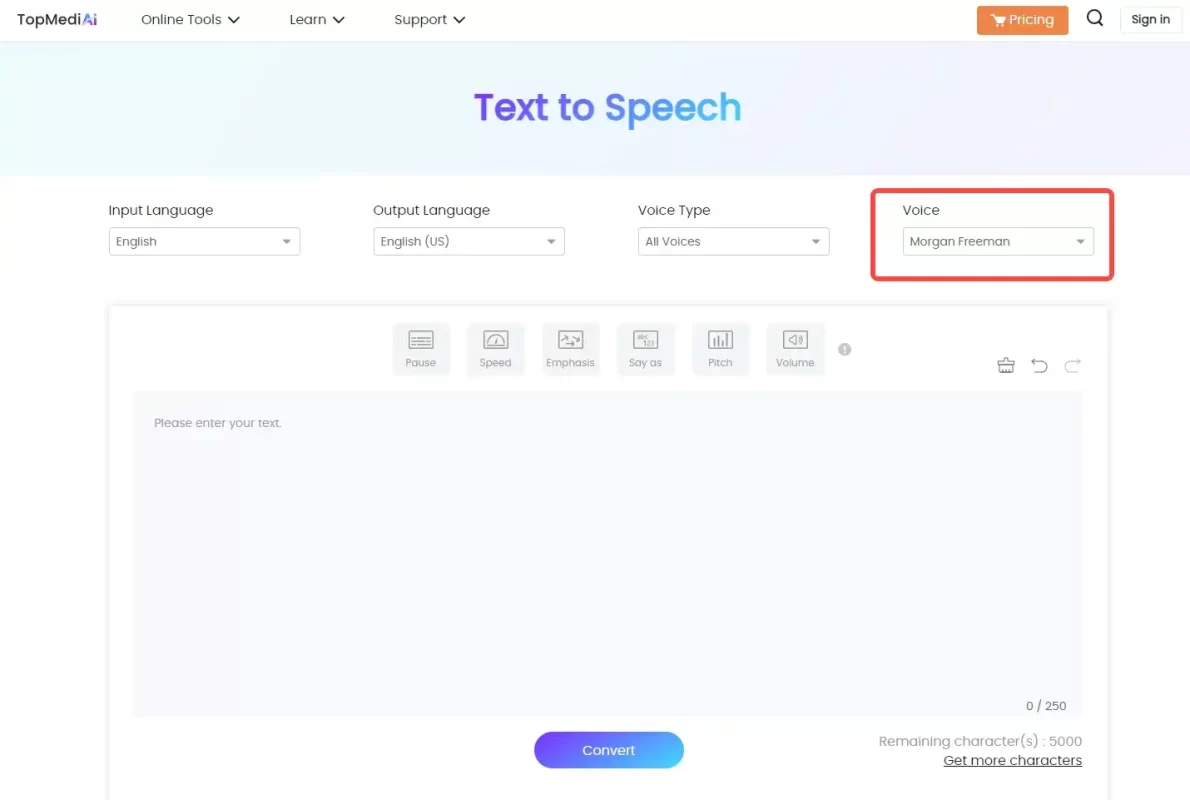 4. Uberduck AI
Uberduck AI is a popular Morgan Freeman voice generator. This application uses artificial intelligence for voice cloning and text-to-speech conversion. With Uberduck AI, you can listen to celebrities narrate any text you write at will.
Uberduck AI has a powerful celebrity voices library with over 5,000 different voices. This implies that you can pick the celebrities who fit your tastes to convert the text into their voices by utilizing this application.
Also, it can produce original music, lyrics, videos, and rap. It's also available in multiple languages, including English, Polish, Dutch, Portuguese, and Spanish.
Here's how to use the website Uberduck AI to change the text into Morgan Freeman's speech.
Open the website Uberduck AI and sign in, then select Text to Speech.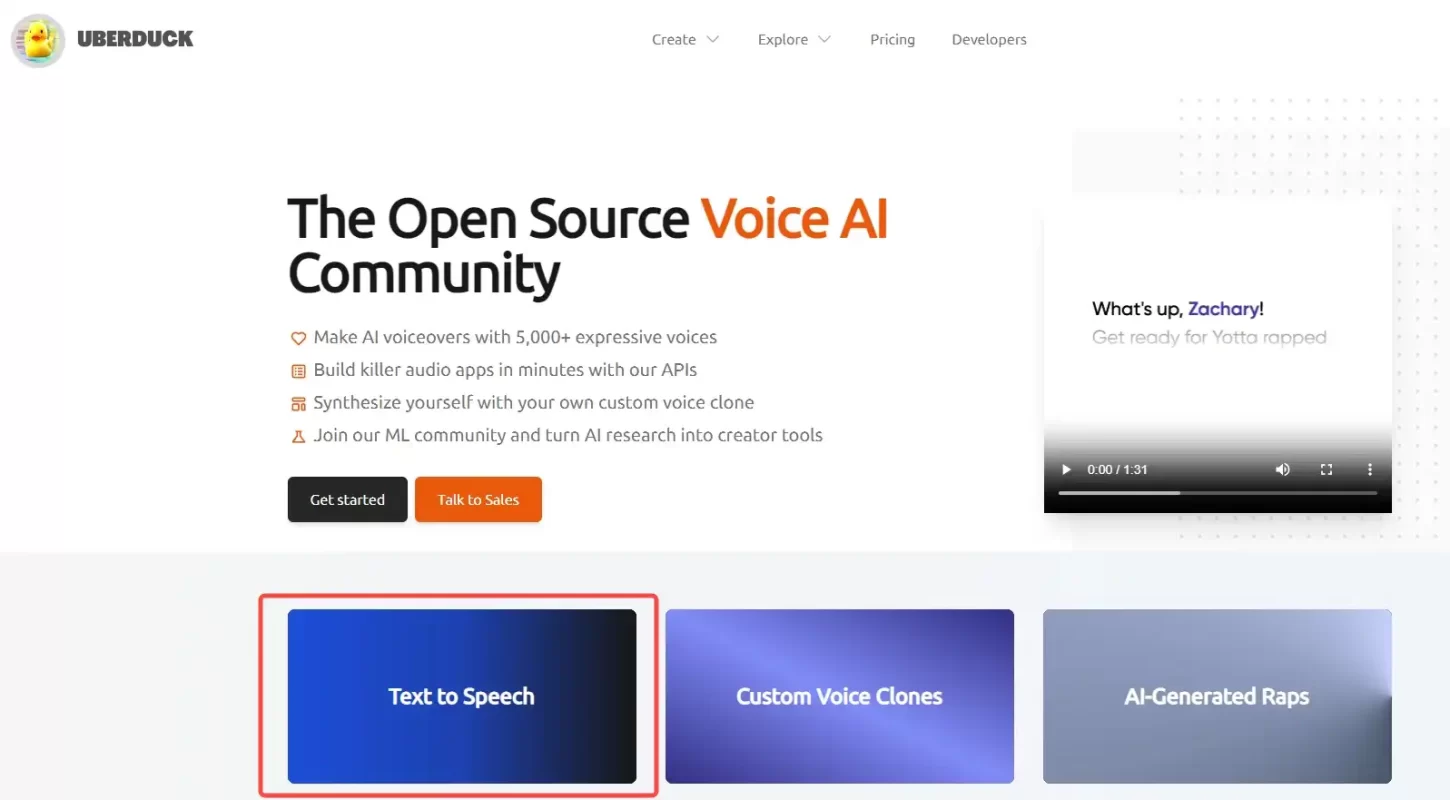 Select the Actors > Choose a voice> "Morgan Freeman". Then write your text in the "Enter text to synthesize" box.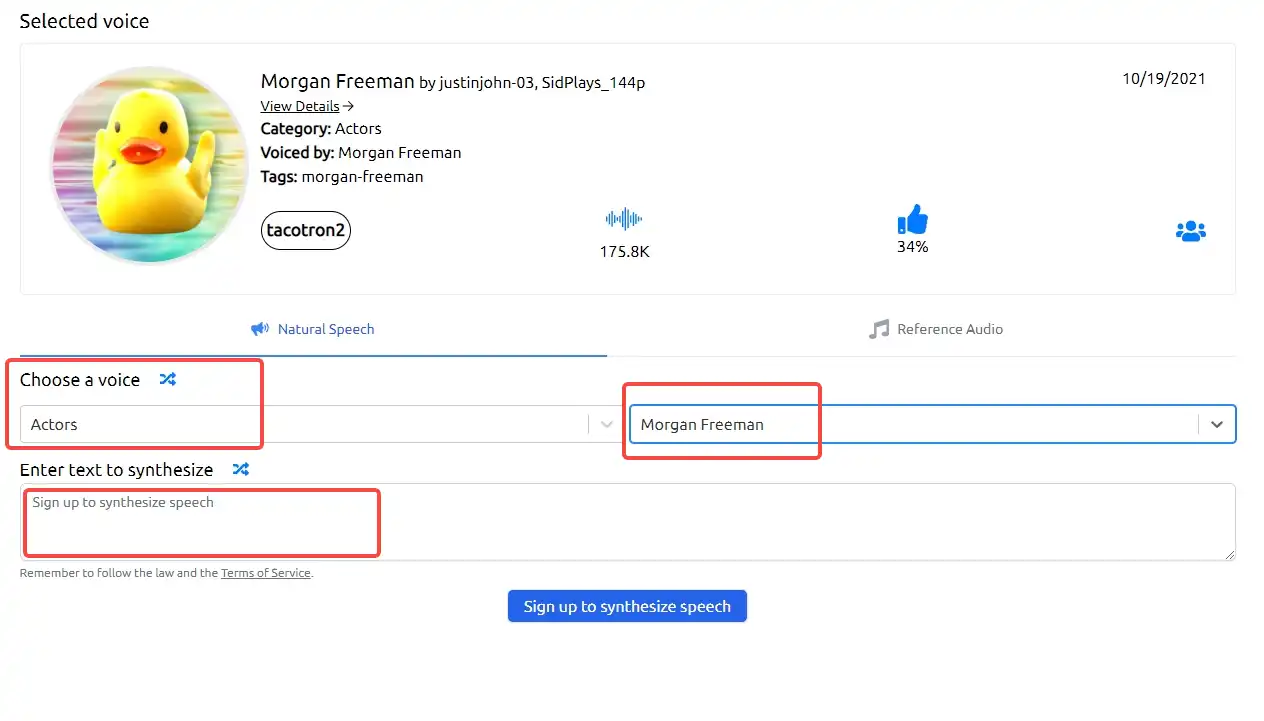 Conclusion
In this article, we have discussed a famous actor named Morgan Freeman. He is well-known for his low voice and his roles in various movies. If you also want to have this low voice of Morgan Freeman, the simplest way is to use different Morgan Freeman text to speech tools.
FineVoice is one of those easy-to-use tools that can quickly generate Morgan Freeman's voice.
Thus, download FineVoice and see if you can sound as good as Morgan Freeman.
FAQs About Morgan Freeman
Why Is Morgan Freeman So Famous?
Morgan Freeman is a legendary Hollywood actor who won the 2005 Academy Award for Best Supporting Actor for his performance in "Million Dollar Baby." Morgan Freeman received the Golden Globe Award for Best Actor in 1990 for his performance in "Driving Miss Daisy."
However, he became well-known due to his distinctive voice. Many audiences are familiar with his voice. His low and extremely commanding voice is frequently heard in film dubbing.
How Can I Imitate Morgan Freeman's Voice?
The voice of Morgan Freeman is loud and deep. He claimed in an interview that you need to "yawn a lot" to have this deep voice. Because the pitch will drop since yawning might relax your throat and vocal cords.