Do you love the voice of Mori Calliope, the rap-loving Hololive VTuber? Do you wish you could sound like her and create amazing content with her voice? That's right!
In this article, we will reveal the 2 best Mori Calliope text to speech tools that can make you sound like Mori Calliope in minutes. These tools use state-of-the-art AI technology to generate a realistic and natural-sounding Mori Calliope AI voice from any text or audio input. Let's dive in and see more.
Who Is Mori Calliope?
Mori Calliope is a virtual idol and VTuber associated with Hololive, a popular virtual talent agency based in Japan. She is part of the agency's English (EN) division, catering to a global audience. Mori Calliope portrays the persona of a Grim Reaper, characterized by her charismatic and quirky personality.
As a VTuber, Mori Calliope interacts with her audience through live streams on platforms like YouTube, using a motion-capture avatar. One of Mori Calliope's notable traits is her talent as a rapper and singer, and she has released original music, including rap songs and covers. Her character's design and unique persona have earned her a large and dedicated fan base both in Japan and around the world.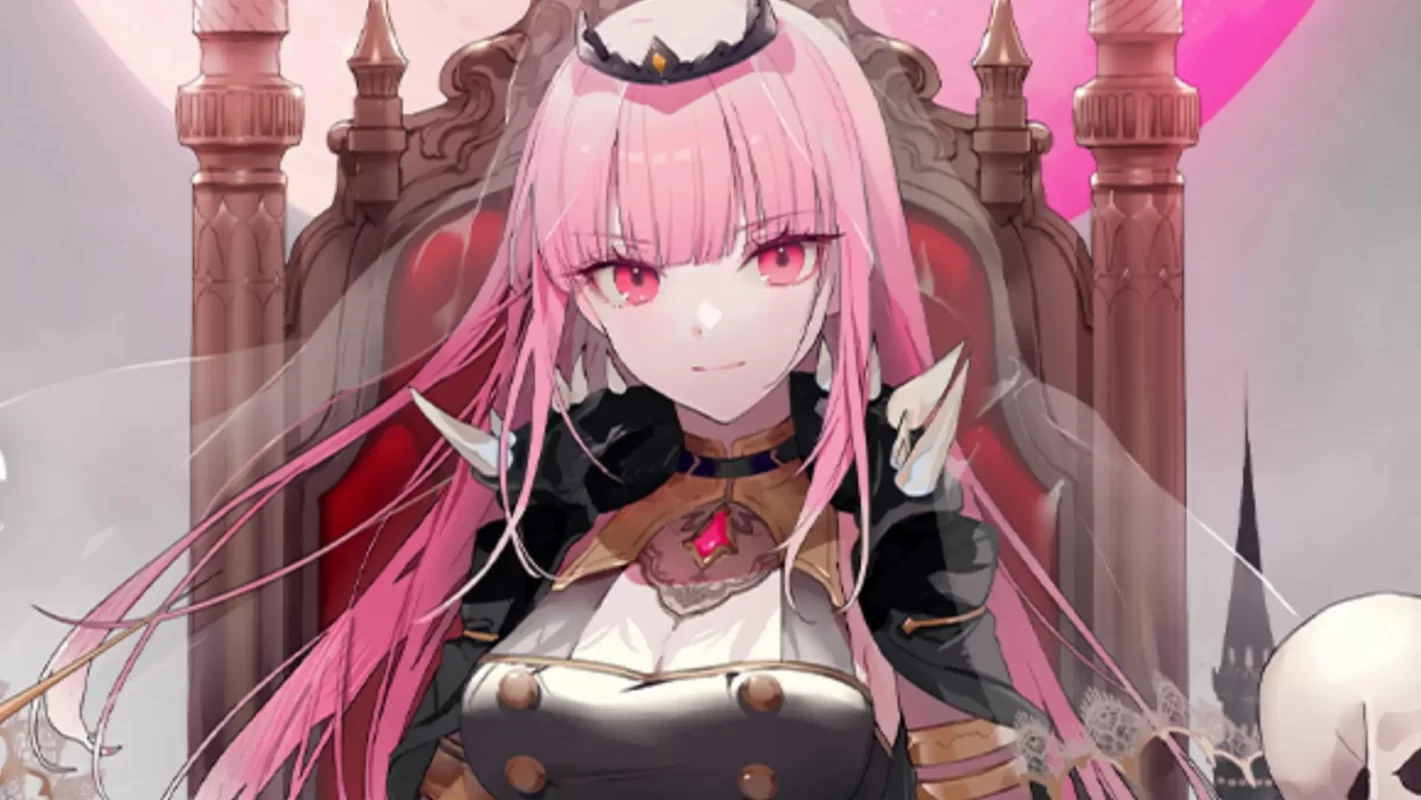 2 Best Mori Calliope Voice Generators
Let's delve into the world of FineShare FineVoice and Murf.Ai, the two best Mori Calliope voice generators that will impress you and your audience.
FineShare FineVoice: Unleash the Magic of Authentic Reproduction
FineShare FineVoice is a powerful and easy-to-use digital voice solution that can help you create your own Mori Calliope AI voice with just a few clicks. It's perfect for online meetings, games, chats, live streaming, content creation, etc.
FineVoice has a vast library of voices, including not only Mori Calliope's voice but also many cartoon characters such as Sonic, Bart Simpson, and Patrick. Catering to a global audience, FineVoice offers multiple language support, allowing creators to engage with fans worldwide using Mori Calliope's captivating voice in various languages, including Chinese, Spanish, French, German, Korean, Portuguese, etc.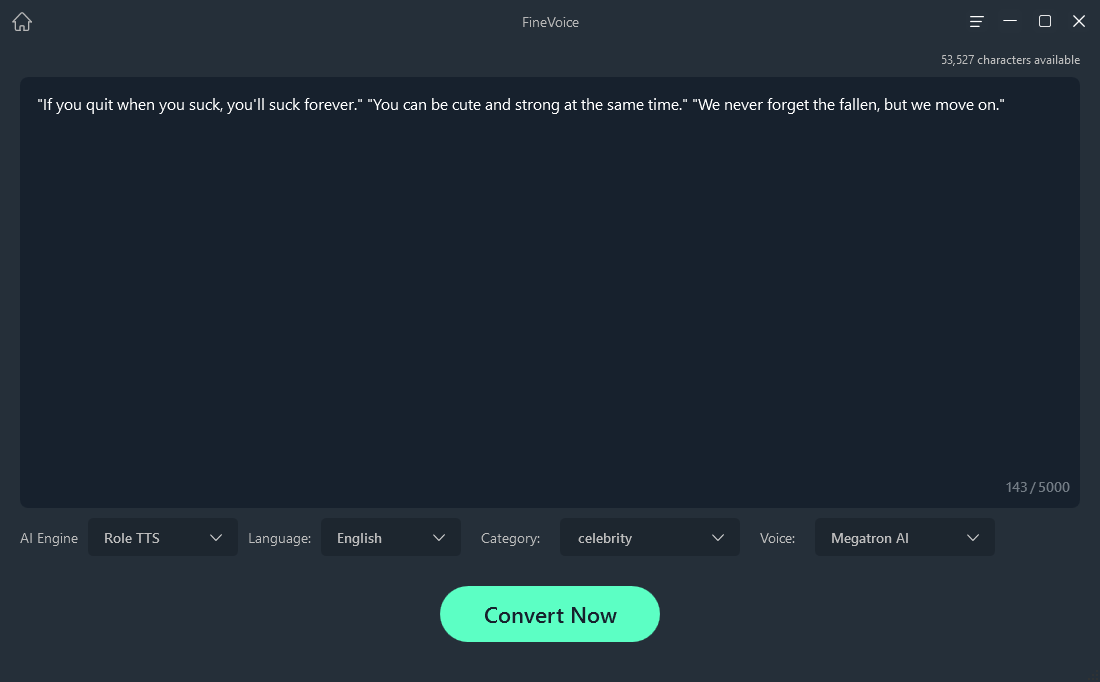 To use FineVoice to generate Mori Calliope AI voice, you just need to follow these simple steps.
Step 1: Download the FineVoice.
Step 2: Launch and open the app. And then select the Text to Speech function.
Step 3: Enter your words into the given text box and choose the Mori Calliope voice from the Celebrity Category.
Step 4: Adjust the speed, pitch, and volume of the voice to your desired settings.
Step 5: Click on the Convert Now button to listen to the generated voice or download it as an MP3 file.
Murf.AI: Where Vocal Versatility Meets Infinite Imagination
Get ready to witness the future of voice synthesis with Murf.AI, the ultimate Mori Calliope text to speech tool that brings virtual idol Calliope's enchanting voice right to your fingertips! It's a versatile online studio that lets you create realistic and natural-sounding voiceovers from any text.
You can choose from over 120 voices in 20 languages and explore a plethora of vocal styles. To give an example, you can use Morgan Freeman voice to add a touch of wisdom and elegance or use Taylor Swift voice to add some musicality and emotion to your content. You can also find voices that sound like Barack Obama, Emma Watson, Dwayne Johnson, and many more.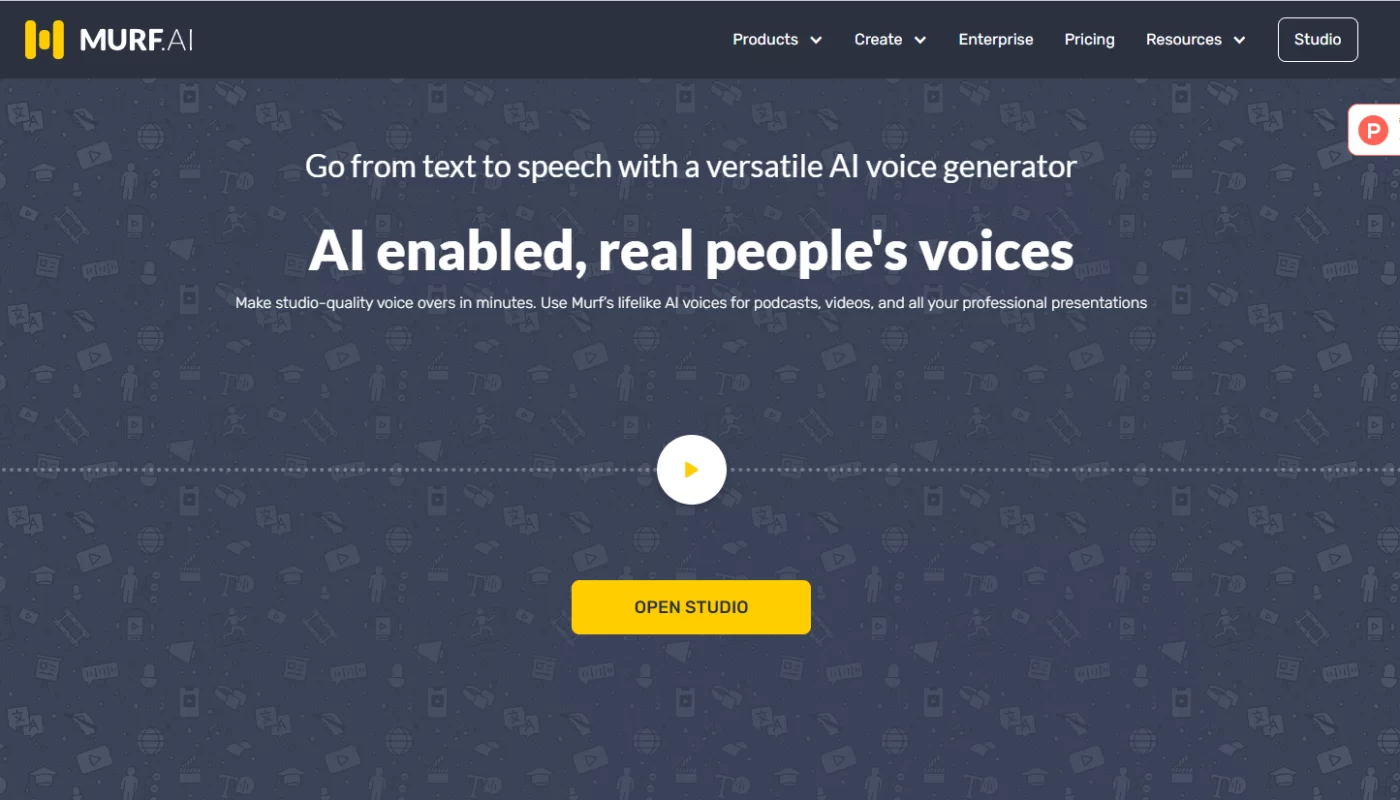 To use Murf.AI to create Calliope Mori AI voice, you just need to follow these simple steps.
Step 1: Sign up for Murf.Ai and create a new project.
Step 2: Upload your video or select one from the library.
Step 3: Write or paste your script into the editor and select the Mori Calliope voice from the list of available voices or use the AI Voice Clone feature to create your custom voice.
Step 4: Adjust the timing, pronunciation, and emotion of the voiceover as needed.
Step 5: Preview and export your video with Mori Calliope's voice.
Bonus Tip: Best Online Calliope Mori Voice Changer
Have you ever dreamed of sounding like your favorite character or celebrity? I have just the thing for you: FineShare Online Voice Changer. This is a free online calliope mori voice changer that can help you change your voice with AI voice cloning technology. You can use it to create various voice effects for your audio or video content, such as gaming, singing, streaming, vlogging, or filmmaking.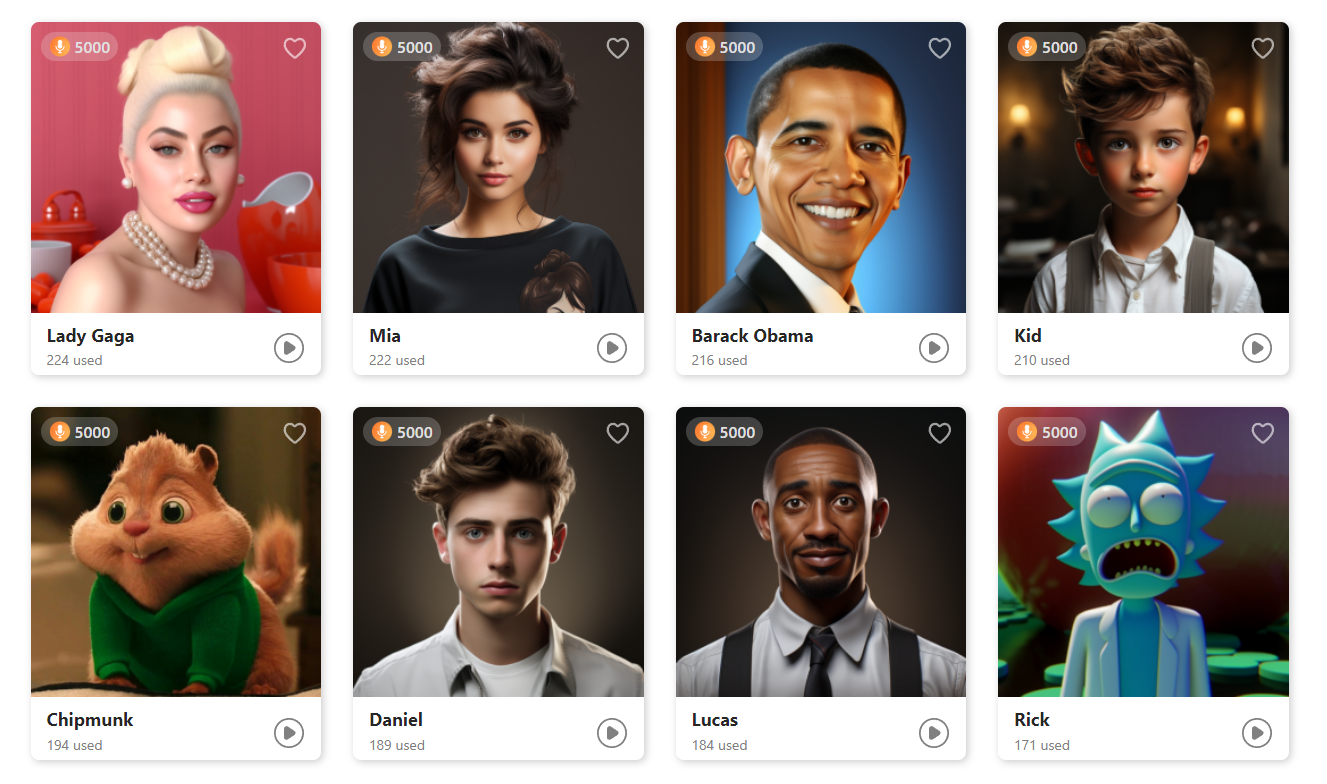 Here are some of the amazing features of FineShare Online Voice Changer:
It's fast, free, and secure. All uploaded audio files will be automatically deleted from the servers within 4 hours. You don't have to worry about your privacy or data security.
It has a huge library of 87+ voice effects, including realistic voices of characters and celebrities, such as Kevin Costner, Darth Vader, Chipmunk, and more.
It allows you to easily change your voice gender from male to female, female to male, or any other combination you want.
Conclusion
If you want to create your own Mori Calliope AI voice for your creative projects or just for fun, you can use one of the 2 best Mori Calliope voice generators that we have introduced in this article.
Try FineVoice out today and see what you can create with Mori Calliope AI voice! Embrace the magic, immerse yourself in her world, and let the allure of Mori Calliope enchant you forever!
FAQs about Mori Calliope
What Makes Mori Calliope Unique Among Other VTubers?
Mori Calliope stands out for her captivating portrayal of the Grim Reaper archetype, her charming and dark humor, and her talent as a rapper and singer. Her character's design and personality have gained her a large and dedicated fan base.
Does Mori Calliope Speak English or Japanese?
Mori Calliope primarily speaks in Japanese, as Hololive is a Japanese virtual talent agency. However, she occasionally switches to English during interactions with her global audience.
Does Mori Calliope Have a Character Design or Outfit That She Wears During Her Streams?
Yes, Mori Calliope has a distinctive character design, featuring a black cloak and a scythe, embodying her Grim Reaper persona. She often wears this outfit during her live streams and appearances.