An interesting and powerful movie trailer makes the movie easier to spread and will also leave a lasting impression on people. If you want to know how to generate an attractive movie trailer voice like Don LaFontaine, read this post and learn more. This post will discuss 4 movie trailer voice generators.
4 Best Movie Trailer Voice Generators
#1. FineVoice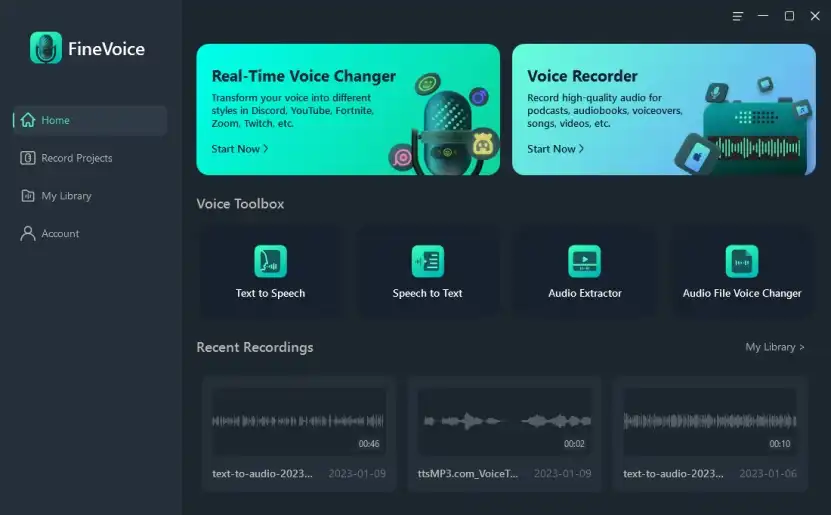 FineVoice is a realistic movie trailer voice generator powered by AI that gives you a realistic and natural voice.
Additionally, it's also an all-in-one digital voice solution and can be sued as a real-time voice changer, voice recorder, and speech-to-text converter.
FineVoie gives you the ability to add a high-quality and professional voice to your movie trailer. You can get a movie trailer with a few clicks.
Features of FineVoice:
It can generate 220 lifelike voiceovers for your movie trailer.
Turn your text into speech in 40 languages in a few seconds.
It can produce the most natural-sounding voice.
It offers hundreds of character voices for entertainment.
It supports male and female voice options.
It has a user-friendly and easy-to-use interface.
Now, let's see how to use FineVoice to generate a movie trailer voiceover.
Step 1. Download and install FineVoice. And then launch FineVoice.
Step 2. Click the Text to Speech on the main interface.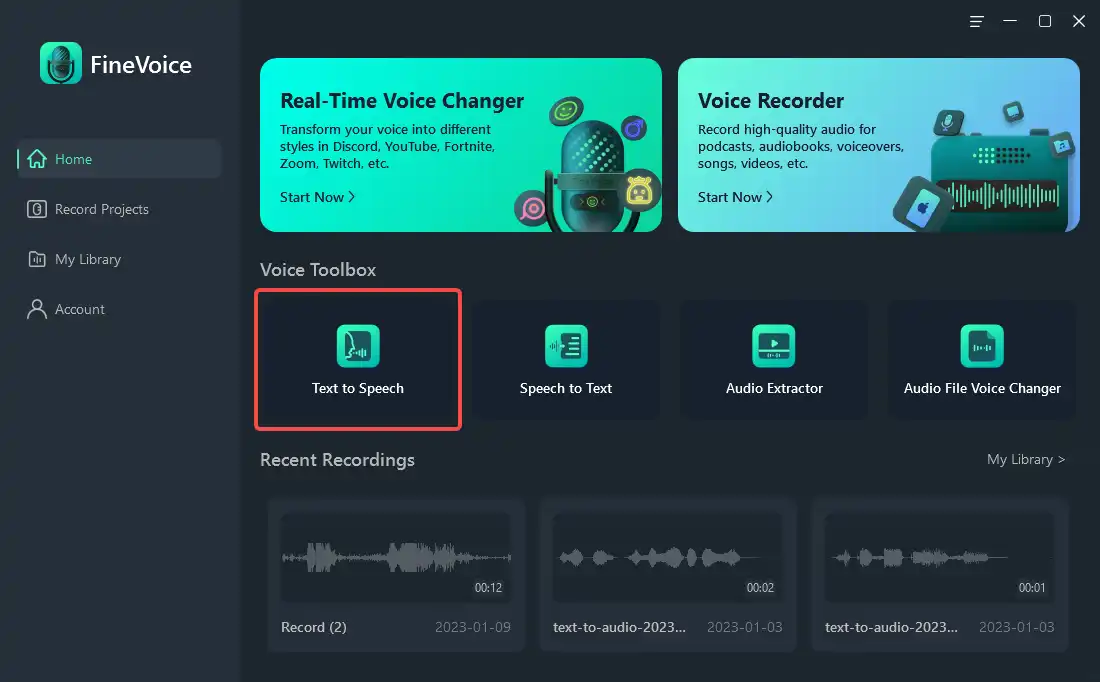 Step 3. Input your text into the textbox.
Step 4. Select the language and voice gender as you like. Then choose the voice name and speaking speed you like. Or select Role TTS from the AI engine box and choose the Movie Trailer Voices category. Then pick a voice you like.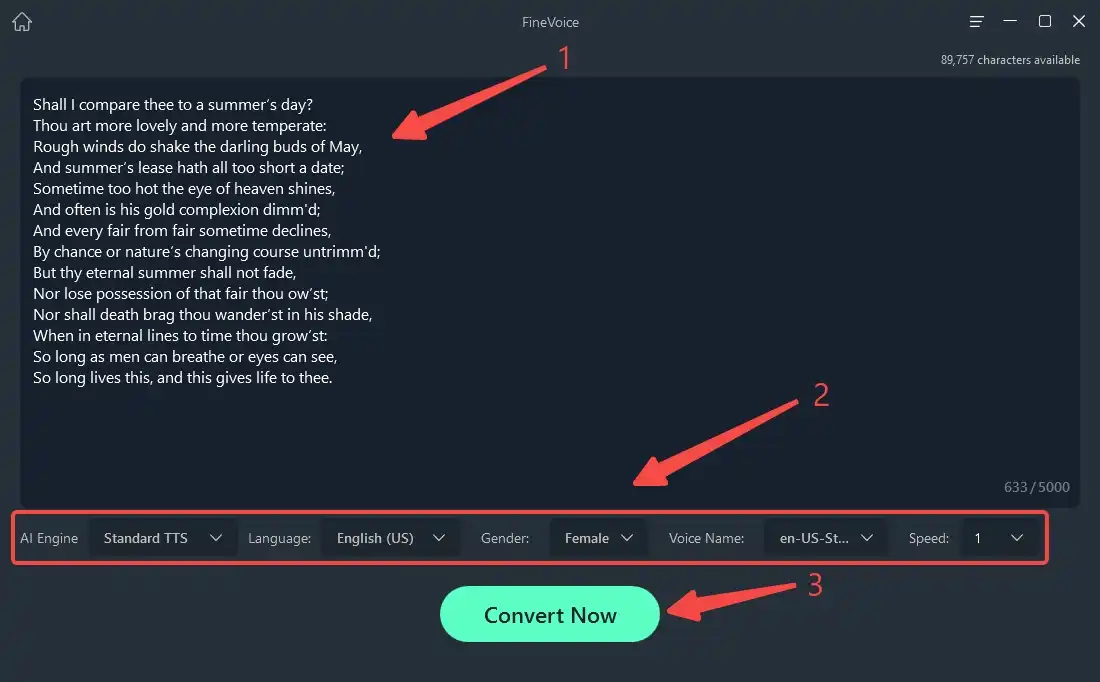 Step 5. Click Convert now to convert your text. Once finished, you can click View to check the audio file in the local folder.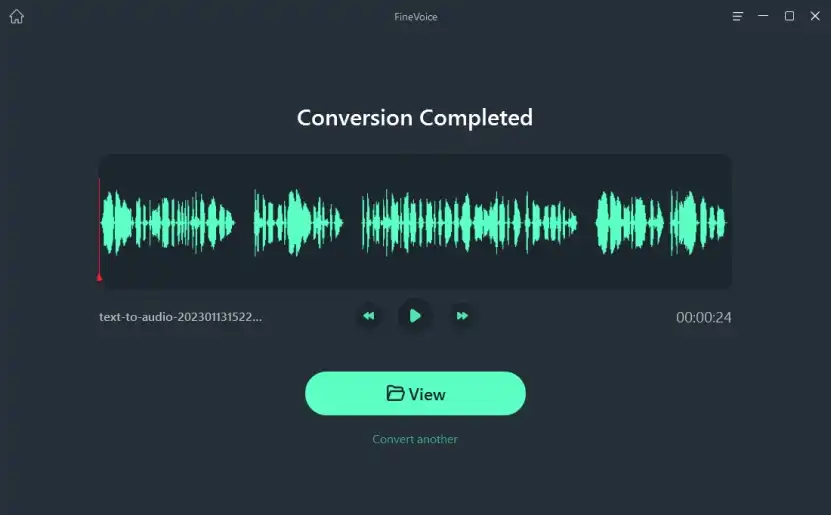 You can add your audio to your movie now.
#2. Voice.ai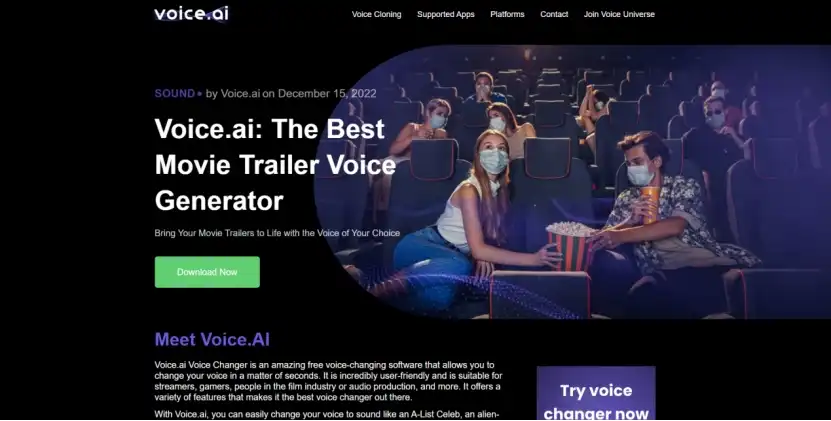 Voice.ai is another free movie trailer voice generator that you can generate voice in minutes and can be used to create voices for male and female narrators. It's compatible with a variety of platforms such as Discord, Skype, Zoom, WhatsApp, League of Legenda, etc.
Features of Voice.ai:
Easy setup.
High performance.
It's compatible with every app.
It works on Windows, Mac, iOS, and Android.
Related article: 10 Best Voice Over Software for Beginners and Professionals
#3. Play. ht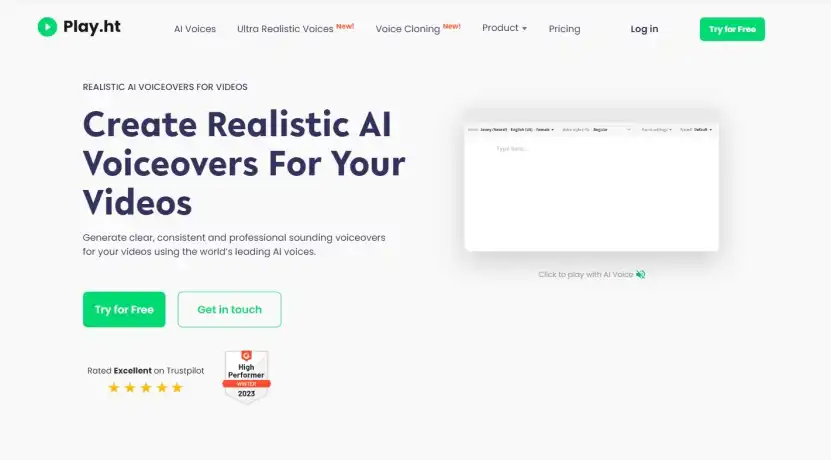 Play. ht is a movie voice generator powered by machine learning technology. It's a web-based tool and has a user-friendly interface. Users are free to use this program for commercial and personal use.
Features of Paly. Ht:
It uses different sample rates varying from 8kHz to 48kHz to create high-quality audio files.
Convert text to MP3.
Supports 60+ languages and dialects.
#4. Clipchamp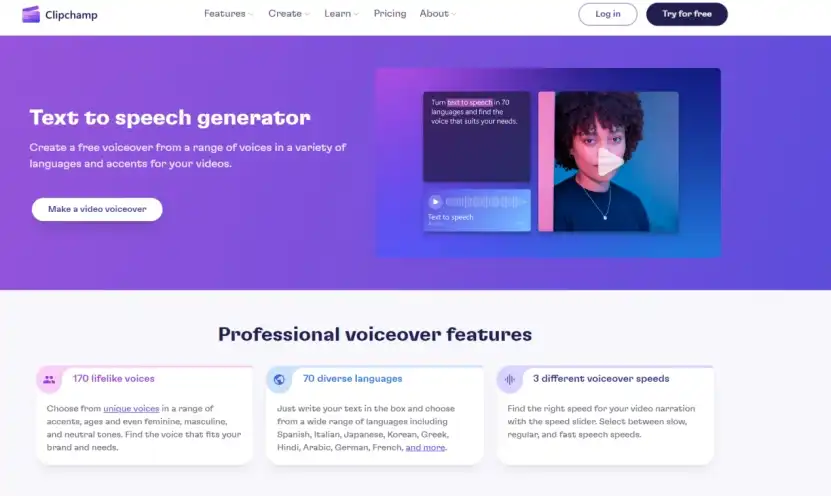 Clipchamp is another movie trailer voice generator that can create a free voiceover from a range of voices in various languages and accents. It offers 3 different voiceover speeds: slow, regular, and fast speech speeds.
Features of Clipchamp:
Offers 100+ voices.
It can adjust the pace and intonation of audio based on AI technology.
Easy to use.
Conclusion
In this post, we discuss 4 movie trailer voice generators and you can easily generate the voice you want to use. Now, are you ready to add voiceovers to your movie trailer? Choose one you like to generate a favorable trailer for your favorite movie.
Try FineVoice for Free
Powerful text-to-speech tool with 220+ lifelike voices in 40 languages and numerous funny meme voices to generate voiceovers for Work & Leisure. Bring your content to life with FineVoice at any time. Get it for free.