If you are looking for a way to add some personality and interactivity to your online content, you might have heard of Oddcast. Oddcast is a service that lets you create and customize talking avatars and characters using text to speech technology. But how to use Oddcast text to speech service?
In this post, we will review Oddcast's features and give you a detailed guide. After that, if you want to try other TTS services, we offer you a good text-to-speech alternative to Oddcast. Let's get started!
Part 1. Oddcast Review for 2023
What Is Oddcast?
Oddcast is one of the text-to-speech generators widely used in creating instructions and guides for people. It was developed in 1999 as an online marketing company that developed talking avatars for web pages, videos, and other content.
Oddcast has been used in the entertainment industry and for professional purposes. And Oddcast TTS can integrate a read-aloud functionality for amenities like e-books, news articles, chatbots, and more.
Using Oddcast is very simple because it has a drag-and-drop interface that makes it easy to create a talking avatar. Once you design your avatar, give it a voice and take it live.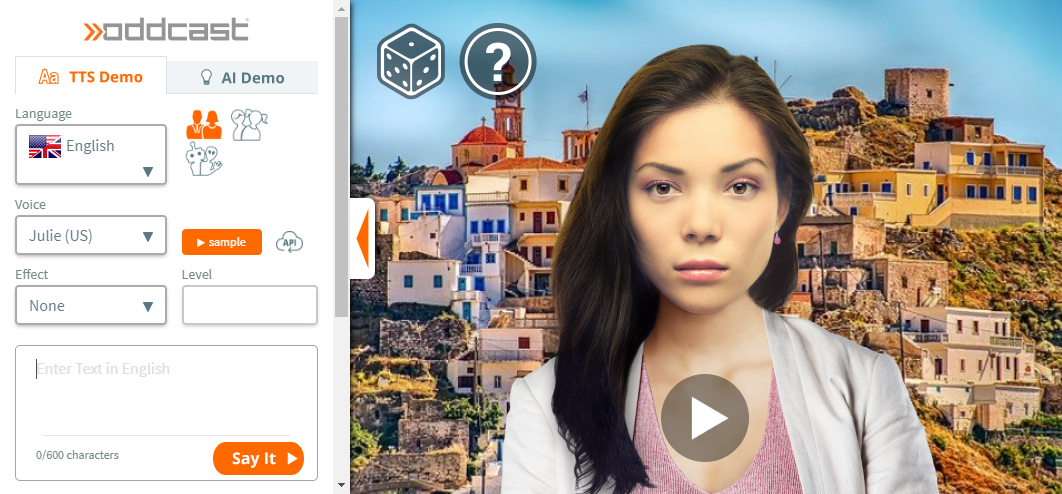 Other features besides text-to-speech:
#1. Character creation: Oddcast allows users to create realistic and engaging 3D character models with lip-synching and emotive expressions. 
#2. Voice recognition: Oddcast enables users to interact with their characters using voice commands. 
#3. Head tracking: Oddcast uses webcam technology to track the user's head movement and facial expressions and apply them to the character.
Oddcast Text to Speech Features and Benefits
Oddcast is a suitable platform because of the top features that it offers. This tool has multiple features and benefits, as outlined in this section.
Features
It supports more than 20 languages like Italian, French, etc.
Allows adjusting the speed, pitch, and speed of the TTS.
It has more than 100 AI voices, including male and female.
Developers can customize API from Oddcast demo.
Allows users to customize how the text is to be delivered.
Benefits
It is easy to use with a drag-and-drop interface.
Allows you to convert 600 characters from text to speech to try the AI demo.
Offers a 15-day free trial for online API
It offers plenty and unique voice effects you can use.
The presence of dynamic cues makes the speech more engaging.
Oddcast comes with a free demo for trial.
How to Use Oddcast Text to Speech to Create Amazing Talking Avatars
Oddcast is simple to use, and it involves a few easy steps that you can perform from the interface. The following steps will guide you in creating a talking avatar with Oddcast.
Step 1. Open the Oddcast website and select the language.
The Oddcast text to speech service service is offered through the Vocalware brand name. When you open the website, you can choose API if you are a developer or download the tts as MP3 audio and use it as you wish.
Once you open the Vocalware demo page, you can select the language and the desired voice you wish to use.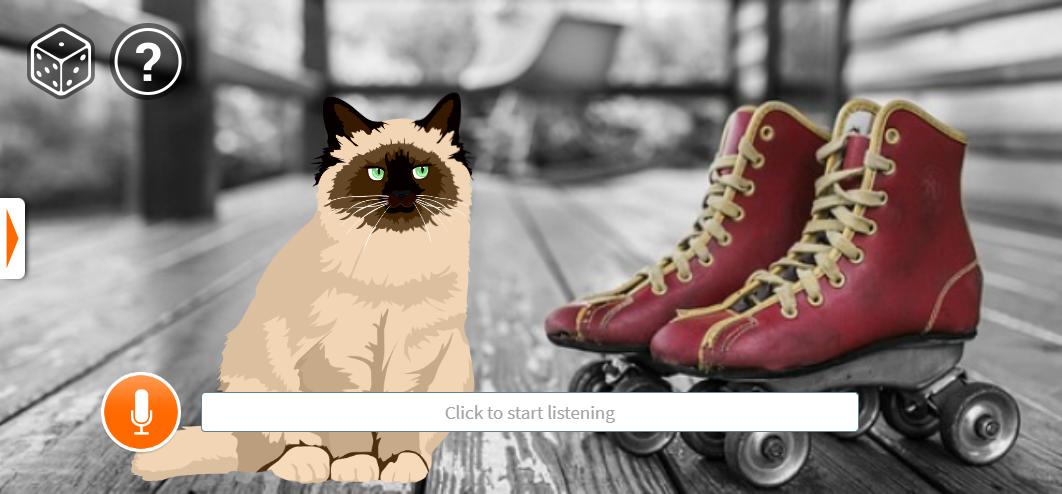 Step 2. Type the text you wish to generate speech in the field indicated "Enter text in English."
You will see a field requiring you to enter a maximum of 600 characters that you can translate into speech. Once you enter the characters, go to the Effect section and adjust them to your liking.
Step 3. Design the avatar
Customize your avatar by uploading a character image or expression of your choice. You can also Randomize a built-in AI avatar. Moreover, you should ensure the avatar has a language and voice of your choice.
Step 4. Convert text to speech
Click on Say It to make the avatar you have created say anything.
Check on Vocalware and the video for more information about using Oddcast text to speech API.
Part 2. Great Alternative to Oddcast Text-to-Speech Voice Generator
Although Oddcast is a top application for text-to-speech voice generation, it may not meet your needs because of its few disadvantages. Therefore, in such a case, you may need an effective alternative that helps you achieve what Oddcast achieves with more flexibility, quality, and affordability.
What Is FineShare FineVoice
FineShare FineVoice is an excellent AI digital voice you can trust to make a talking avatar within a few minutes. FineVoice offers unlimited voices and languages, ensuring you can get that avatar you have desired in almost any language.
FineShare FineVoice is based on an AI speech processing algorithm that makes it easier to customize your voice, achieving a human-like voice, unlike Oddcast, which sounds robotic.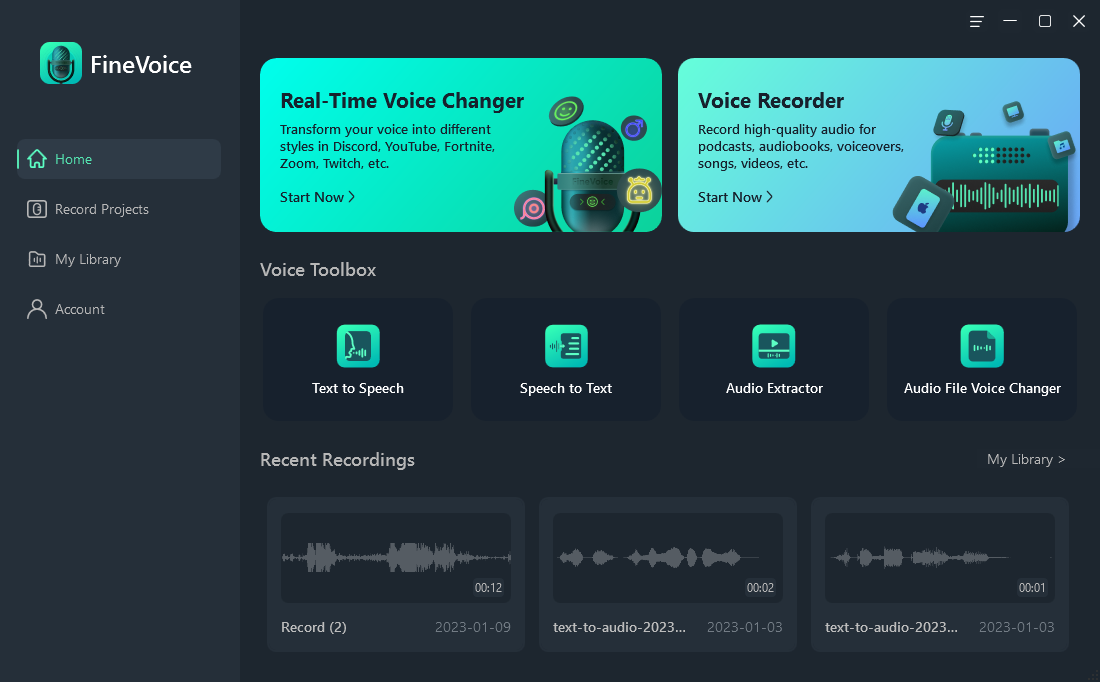 Highlights:
220+ voices in 40 languages for realistic text-to-speech voiceovers
5000+ funny voices including anime, cartoon, celebrity voices including Hatsune Miku, David Attenborough, and Juice WRLD
Offers high-quality voice recording, audio transcription, audio extracting, and audio file voice changing
Offers real-time voice changer with over 30 voice effects and 200 built-in-natural sounding effects
How to Use FineShare FineVoice Text to Speech
Step 1. Install FineShare FineVoice on your PC.
Step 2. Tap on Text to Speech.
Step 3. Tap on Standard TTS or Role TTS from the options.
Step 4. Enter the text you wish to translate to speech and tap the Convert Now button.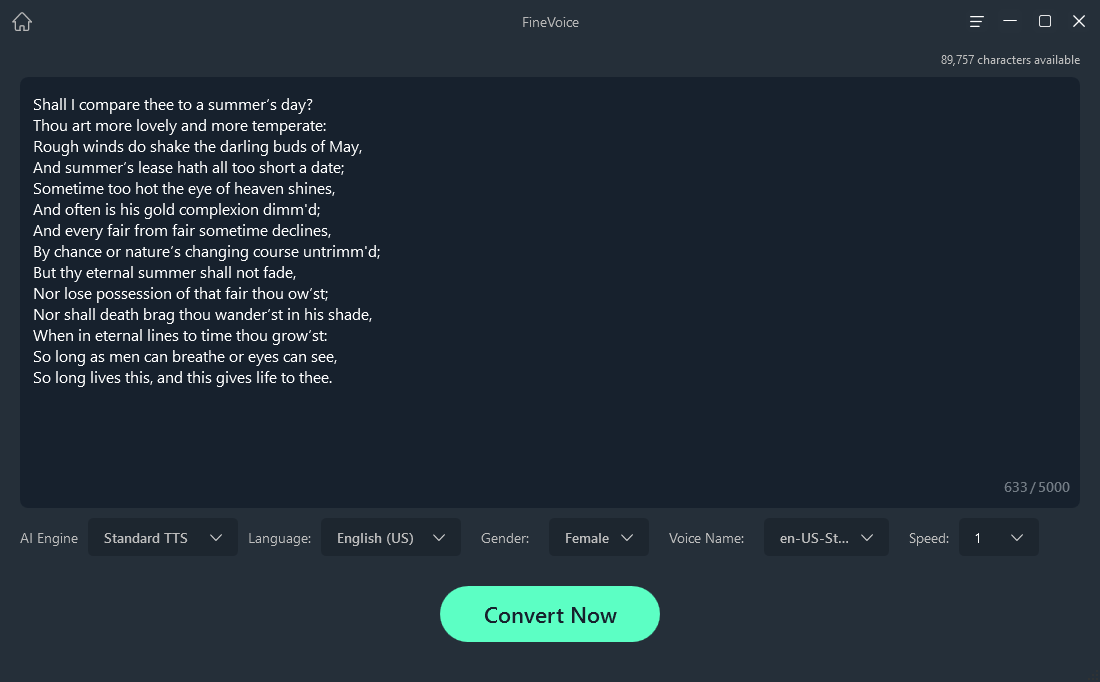 Conclusion
Oddcast text to speech is one of the best TTS tools that you can trust. It offers plenty of languages and sound effects that you can use to create a talking avatar. But if you want a human-like voice that doesn't sound too robotic, FineShare FineVoice is one of the best Oddcast alternatives you can trust.
Use FineShare FineVoice or Oddcast to create amazing talking avatars and other characters for your website or mobile apps, and you won't regret it!
FAQ
#1. What is text-to-speech?
Text-to-speech (TTS) is a technology that converts text into spoken audio. It can read aloud PDFs, websites, and books using natural AI voices. Text-to-speech (TTS) technology can be helpful for anyone who needs to access written content in an auditory format, and it can provide a more inclusive and accessible way of communication for many people
#2. Is Oddcast free?
Oddcast text to speech is not completely free, but it offers different pricing plans based on your usage and needs. You can pay per minute or per month or get unlimited access with a yearly subscription.