Ever wished you could unleash your inner Patrick Star and bring his hilarious antics to life? Well, get ready to step into the pink shoes of this beloved sea star with the incredible Patrick text to speech tool!
Whether you want to create side-splitting memes, quirky videos, or simply channel your inner goofiness, this Patrick voice generator is your gateway to sounding just like the iconic Patrick. Get ready to dive deep into the world of hilarity and let your imagination run wild!
Who is Patrick Star and Who Voices Patrick?
Patrick Star is a made-up character from the SpongeBob SquarePants cartoon television series. He is one of the main characters in the show and is the best friend of SpongeBob SquarePants, the titular character. Patrick is depicted as a pink, simple-minded, and well-meaning sea star (also known as a starfish).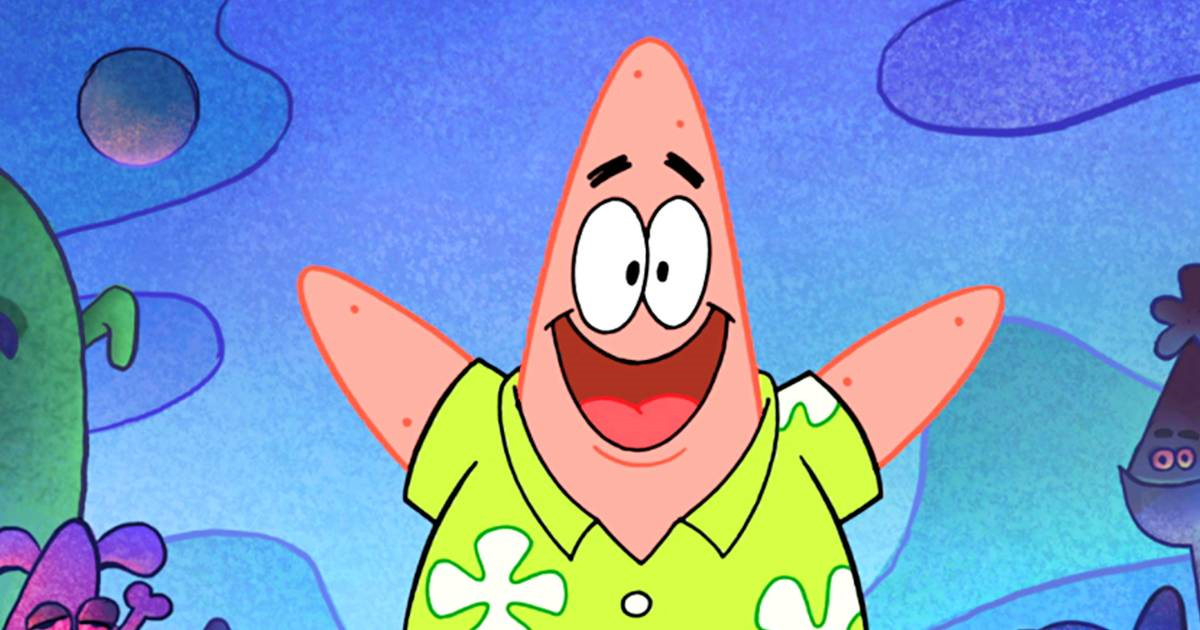 As for the voice of Patrick Star, the character is voiced by American actor and comedian Bill Fagerbakke. Bill has been the voice behind Patrick since the show's debut in 1999. His portrayal of Patrick Star has become iconic and has played a significant role in the popularity and enduring success of "SpongeBob SquarePants." Bill's distinct voice and comedic talent bring life to Patrick's endearing and often humorous personality, making him a beloved character among fans of all ages.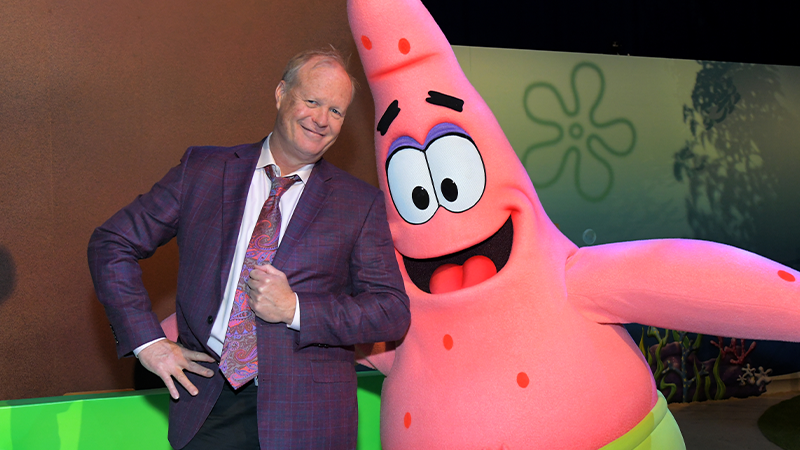 Best Patrick Text to Speech Tool: FineShare FineVoice
Do you want to sound like Patrick Star? If you are looking for the best Patrick Star text to speech tool, you should check out FineShare FineVoice.
Whether you're a die-hard SpongeBob SquarePants fan or simply love to spread joy with a touch of silliness, FineVoice can empower you to share your creativity with the world.
FineVoice can generate natural and realistic voice clips from any text you input. For example, you can type in "Hello, this is Patrick Star" and get an audio clip of Patrick Star saying that in his signature voice. It supports over 220 lifelike voices and 40 languages, so you can choose the voice that suits your content and audience. You can choose from actors like Tom Cruise, Morgan Freeman, and Emma Watson; singers like Taylor Swift, Ed Sheeran, and Justin Bieber; or politicians like Barack Obama, Donald Trump, and Abraham Lincoln.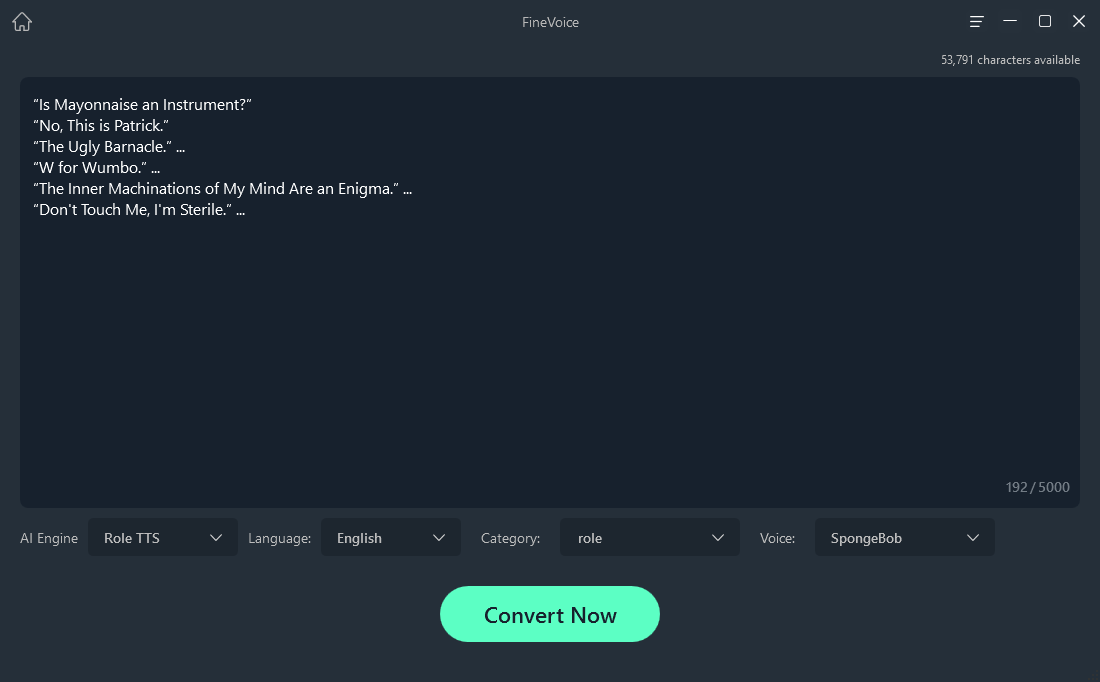 Want to try an online voice changer? Try out FineShare Online Voice Changer. You can use it to sound like Patrick Star or any other cartoon character or celebrity you like.
How to Sound Like Patrick Star with FineVoice Patrick Voice Generator?
To use the FineVoice Patrick AI voice generator, you can just follow these simple steps.
Step 1: Download FineVoice, install, and launch it on your computer.
Step 2: On the main interface, click on the Text to Speech option.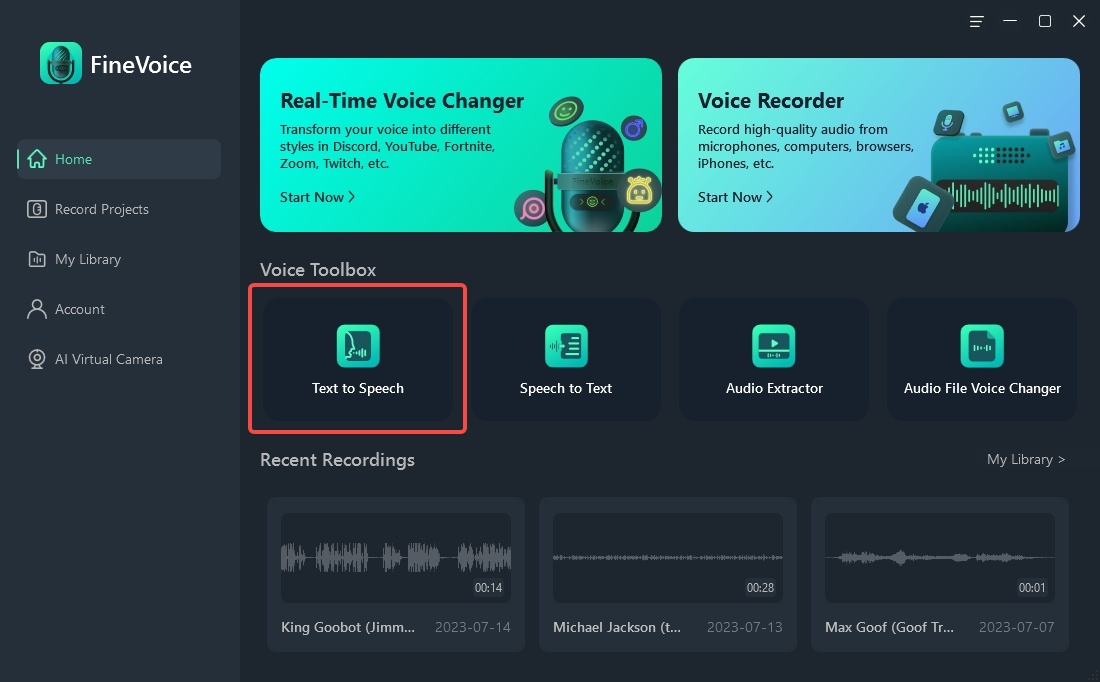 Step 3: In the text box, type in the text you want to convert to speech.
Step 4: Select Role TTS and appropriate Language.
Step 5: Choose the Patrick Star voice under the Role Category.
Step 6: Click on the Convert Now button to create your voice clip.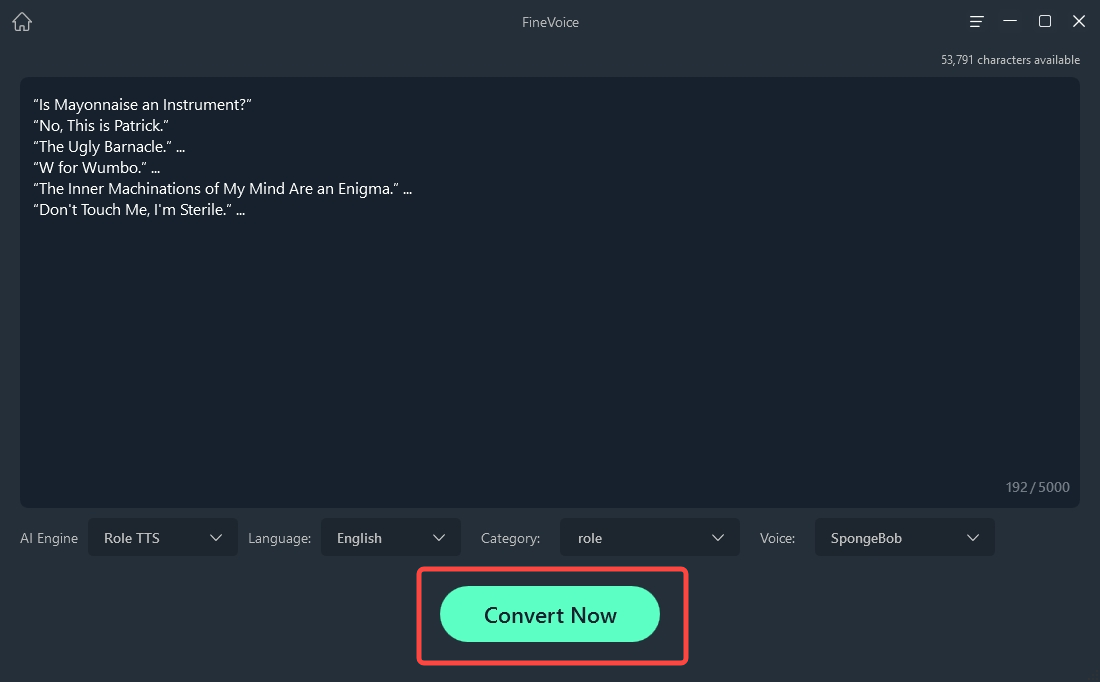 Step 7: After generating your voice clip, you can save it as an MP3 file by clicking on the Save button.
That's it! You have just learned how to sound like Patrick Star with the FineVoice Patrick text to speech tool. Have fun with your voice clips and impress your friends with your Patrick Star impersonation!
Conclusion
With the Patrick text to speech tool at your fingertips, the laughter never has to end! Embrace the whimsy and charm of Patrick Star as you explore the endless possibilities of FineVoice this fantastic tool.
So, go ahead. It's time to make waves with your newfound Patrick AI voice, and remember, in the words of our pink sea star friend, "Firmly grasp it!"
FAQs about the Cute Patrick Star
Does Patrick Star Live Under a Rock?
Yes, Patrick Star's residence is beneath a rock situated in the underwater metropolis known as Bikini Bottom. His rock is depicted as a cozy home, and it's where he spends most of his time when he's not with SpongeBob or other friends.
What Does Patrick Star Do for a Living?
In SpongeBob SquarePants, Patrick Star doesn't have a conventional job like his friend SpongeBob, who works at the Krusty Krab. Instead, he is depicted as a leisure-loving sea star who enjoys relaxing, playing, and spending time with his friends.
How is Patrick Star's Relationship with SpongeBob SquarePants?
Patrick Star and SpongeBob SquarePants share an incredibly close and enduring friendship. They are inseparable best friends, often embarking on various adventures and getting into mischief together. Their friendship forms one of the central themes of the show.