Do you love Taylor Swift's voice and music? Do you admire her versatility and creativity as an artist? Do you respect her power and influence as a figure? If you answered yes to any of these questions, then you might have dreamed of having her voice for your projects. Imagine hearing her sing or speak your words in her signature style. Wouldn't that be amazing?
Well, you don't have to dream anymore. In this article, we will show you the best Taylor Swift text to speech tool FineShare FineVoice, and how to use it to create amazing audio content with her voice.
More Information about Taylor Swift
An iconic figure in the music industry, Taylor Swift is a well-known singer-songwriter, actor, and global celebrity. Born on December 13, 1989, in Reading, Pennsylvania, Taylor Alison Swift exhibited a passion for music from a young age. With her captivating voice, heartfelt lyrics, and magnetic stage presence, she has charmed millions of fans around the world.
Swift's journey to fame began at the age of 14. Her eponymous debut album, Taylor Swift, released in 2006, showcased her prodigious talent as a songwriter and performer. The lead single, Tim McGraw, was a hit and marked the beginning of her remarkable career.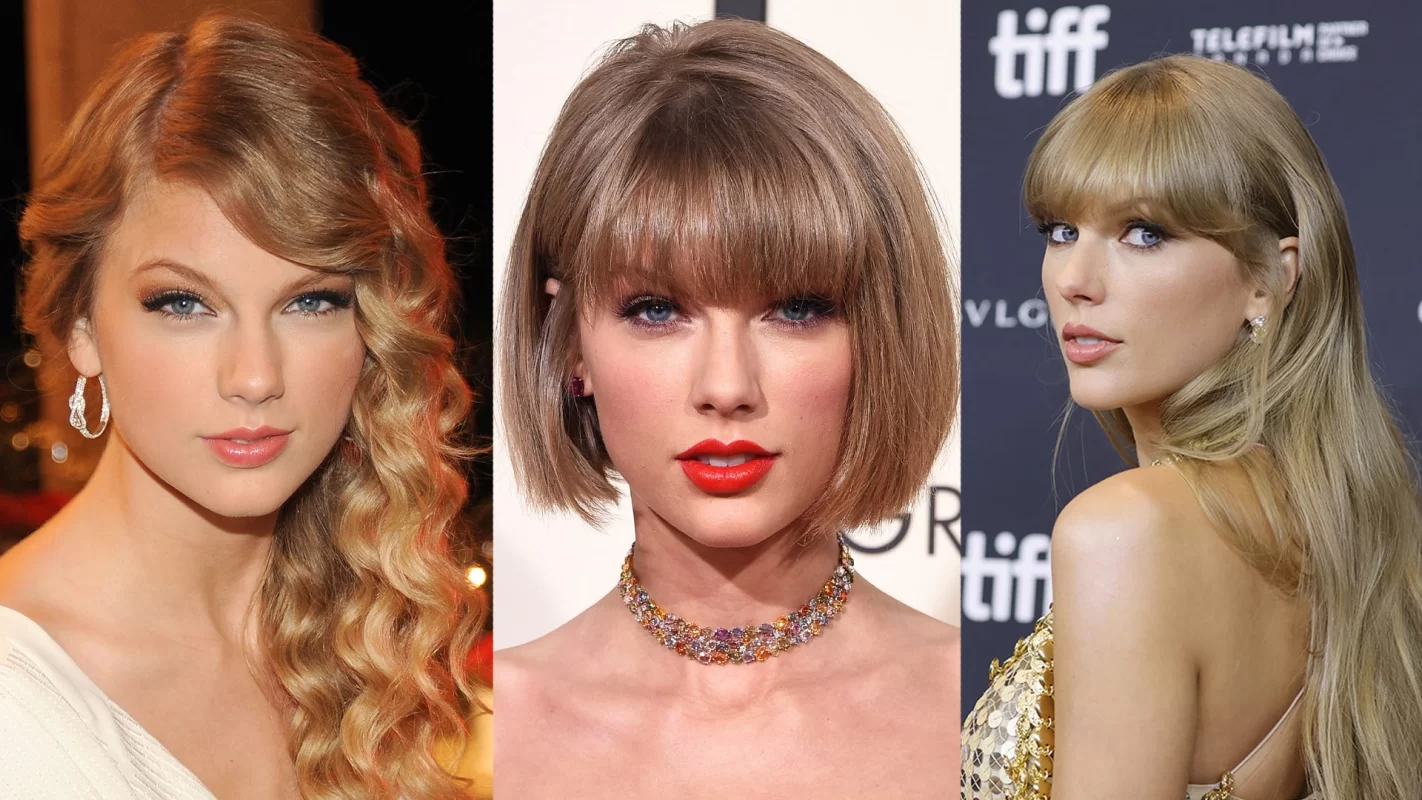 Over the years, Taylor Swift has continually evolved as an artist, transitioning from her country roots to explore various music styles, including pop, synth-pop, indie folk, and alternative rock.
Throughout her career, Taylor Swift has released multiple chart-topping albums, including Fearless, Red, 1989, Reputation, Lover, Folklore, and Evermore. Her discography is adorned with iconic songs like Love Story, You Belong with Me, Shake It Off, Blank Space, Cardigan, and many others.
Best Taylor Swift Text to Speech Tool: FineShare FineVoice
Attention all Taylor Swift enthusiasts and creative minds! Are you ready to experience the ultimate Taylor Swift text to speech tool magic? Look no further than FineVoice, the premier Taylor Swift voice generator that brings the enchanting voice of this music icon right to your fingertips.
With FineVoice, you can effortlessly generate Taylor Swift's melodious voice from any text you desire. Whether you're a content creator, a music enthusiast, or simply a fan of Taylor's iconic vocals, this cutting-edge tool offers a seamless and captivating experience like no other.
FineVoice comes equipped with over 220 built-in natural-sounding voices available in 40 languages, such as Chinese, British, Spanish, or Indian. And you can make your voice sound attractive, and even imitate popular characters like Queen Elizabeth, Morgan Freeman, Minions, Optimus Prime, Shrek, and Chipmunk. Whether you need to narrate your articles, videos, or podcasts, FineVoice can quickly transform your text into high-quality speech, making the content creation process more efficient and engaging.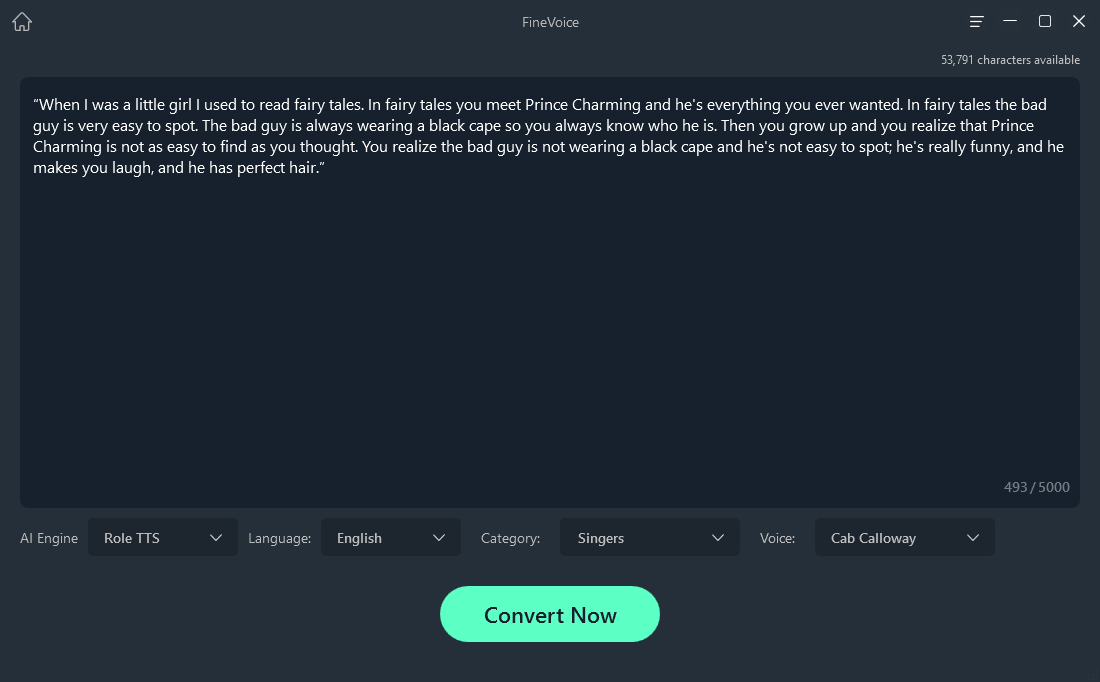 You can also try FineVoice online voice changer tool. This means that you can record your voice and make it sound like Taylor Swift's voice in real time.
How to Use FineShare FineVoice to Generate Taylor Swift's Voice?
Do you want to sound like Taylor Swift in your next video or podcast? With FineShare FineVoice, you can easily turn any text into her voice with just a few clicks. Here are the specific steps.
Step 1: Get FineVoice from the download button below and install it on your PC.
Step 2: Open FineVoice and click on Text to Speech to enter the voice generator mode.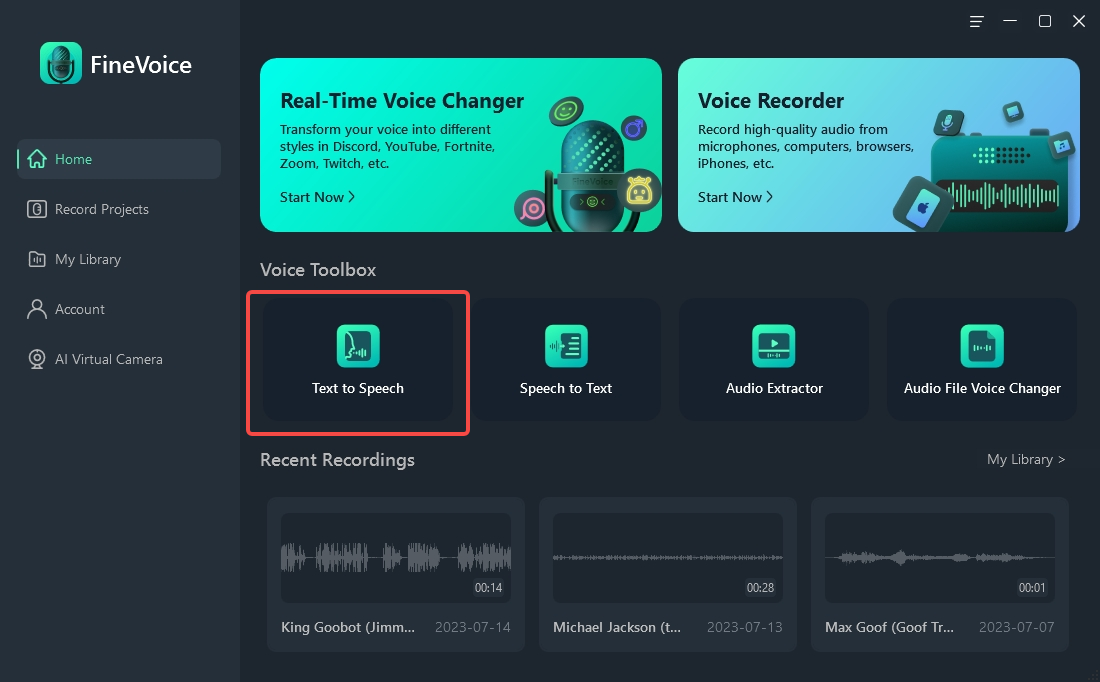 Step 3: Write or copy the text you want to say in the text box.
Step 4: Choose the Role TTS and Language that you prefer.
Step 5: Pick Taylor Swift from the drop-down menu of the Singers Category.
Step 6: Hit the Convert Now button to hear Taylor Swift's AI voice.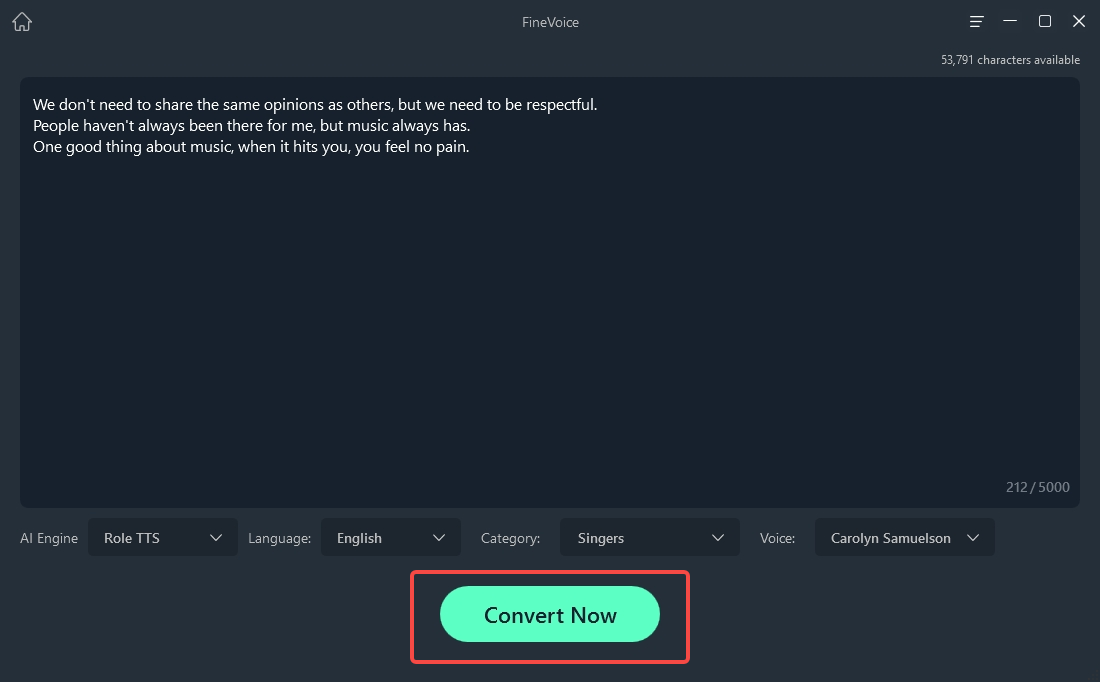 Step 7: Download the final speech output as an audio file.
That's it! You have successfully generated Taylor Swift's voice using FineVoice. Enjoy!
Conclusion
Calling all Taylor Swift fans and enthusiasts! If you've ever dreamed of having fun with Taylor Swift's enchanting voice, we have an exciting treat for you. Try out the Taylor Swift text to speech tool to help you generate Taylor Swift's voice from any text you want.
Don't miss this opportunity to have fun and be creative with Taylor Swift's voice. Download FineVoice today and let the music of your words soar with the essence of Taylor Swift's voice.
FAQs about Taylor Swift
What are Some of Taylor Swift's Most Famous Songs?
Taylor Swift has numerous famous songs, including Love Story, You Belong with Me, Blank Space, Shake It Off, Bad Blood, Delicate, ME!, You Need to Calm Down, and Cardigan, among others.
What is Taylor Swift's Involvement in Social Activism?
Taylor Swift has been actively involved in various charitable causes, including disaster relief, education, and LGBTQ+ rights. She has also made significant contributions to support communities affected by the COVID-19 pandemic.
Has Taylor Swift Acted in Any Movies or TV Shows?
Yes, Taylor Swift has acted in some movies and TV shows. For example, she voiced a girl named Audrey in The Lorax, a movie based on a book by Dr. Seuss. She also played a girl named Felicia in Valentine's Day, a movie about love stories. She also was a guest star on CSI, where she played a girl who was killed at a motel. She also was on Saturday Night Live, where she sang songs and did comedy skits. She also played a cat named Bombalurina in Cats, a movie based on a musical.