Do you know YouTube's ASR (Automatic Speech Recognition) can detect only 10 languages to convert them into captions? It means if someone wants to watch a video in another language unsupported by its captions, the video is useless for them. You can target that audience by creating videos they want in their native language, even if you don't know it. How? We'll find it here in an exciting manner.
You can convert any text into speech in multiple languages using a YouTube text to speech converter. You can also change the voices into realistic personalities, celebrities, and characters for more enticing content. But which TTS is best for your videos?
In this article, we will give you the top 5 YouTube text to speech generators you can use for your YT video content. We'll also tell you why you require these tools and how to use them. So, without further waiting, let's record!
Why Do We Need Text-to-Speech for YouTube Videos?
Out of numerous interesting use cases and outcomes, TTS is a great friend to YouTubers. The YouTube text-to-speech tools provide many options to people who can remain anonymous and still run a successful and interesting YouTube Channel through their content. And since these tools come with outstanding pseudo voices, you can sound like Minions, Chipmunks, or even Morgan Freeman.
You can also benefit from multiple text-to-speech tools on the internet to make your videos exciting. Some of the major reasons to choose TTS are.
Using text-to-speech for YouTube videos, you can make your content accessible to those who like to hear more than watch or read.
Speaking out your text takes a lot of time. But with TTS, you can save immense time from recording audio and utilize it to factor in other productive aspects.
It also saves you from the hassle of hiring voice-over artists or investing in high-quality microphones and other stuff.
Many text-to-speech for YouTube support multiple languages, giving you further versatility to reach your viewers worldwide.
TTS also provides you with consistent and uniform audio quality throughout the video, regardless if you join two parts recorded at two different times.
Get 5 Awesome Text-to-Speech for YouTube videos
As now you understand the necessity, versatility, and flexibility of using voice generators for Youtube, let's dive into our list of the top 5s. Below are the top features and key points of each tool for your YouTube videos.
1. FineShare FineVoice
FineShare FineVoice is the best text to speech for YouTube for free, as you can download it easily through their official website. Its feature-rich text to speech provides multiple opportunities to make your YouTube videos outstanding and awesome.
FineVoice runs powerful algorithms to generate more than 220 lifelike voiceovers in high quality, including Chris Evans, Bruce Lee, Lady Gaga, Rick Astley, The Undertaker, and many more. You can also convert your text into a speech in another nation's tongue, as the tool supports 40 languages, such as Russian, Chinese, German, Italian, etc.
Since Microsoft- and Google-certified developers have created the tool, you can easily trust it without fearing any malware.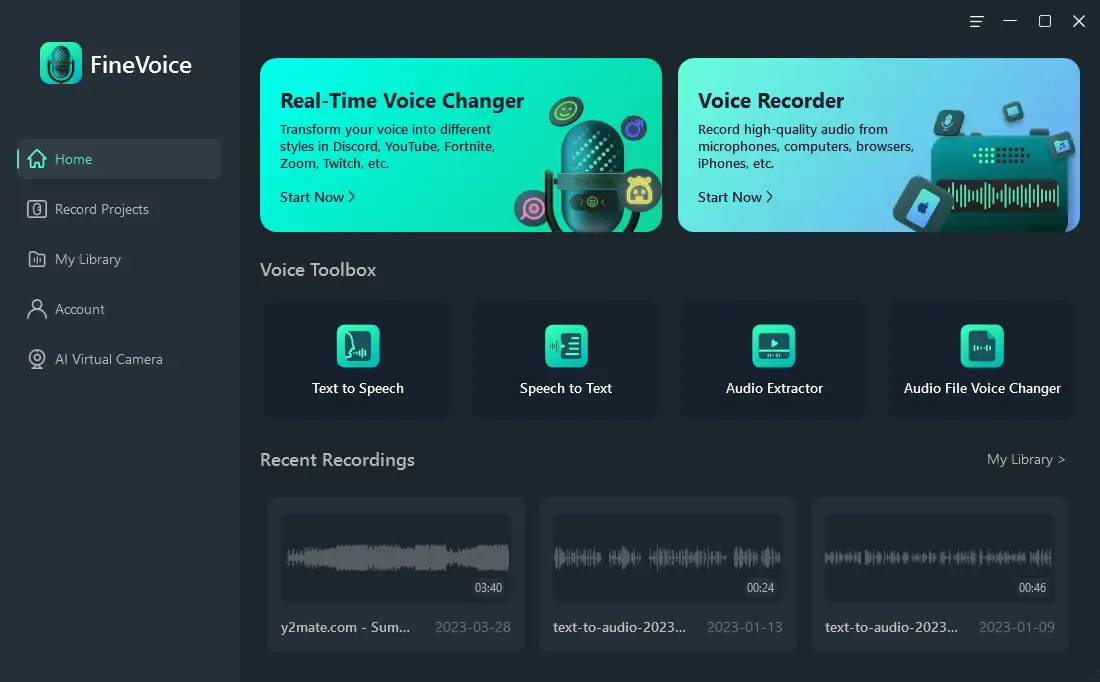 Highlights:
Easy to use
Generate more than 220 lifelike voice-overs
Support over 40 languages
Support 5000 realistic voices of different personalities, celebrities, and cartoons characters
Real-time voice changer
High-quality voice recorder
2. Murf
Murf is another great tool that text to speech YouTubers use for their video content creation. The software's intelligent voice generator can convert text into speech for multiple users, podcasters, marketers, animators, authors, teachers, and product developers, along with YouTubers.
Murf supports more than 120 TTS voices in different forms and personalities. You can also convert your text into 20+ languages. You can pair it with your YouTube videos and sync your desired artificial voice with the video for an immersive experience.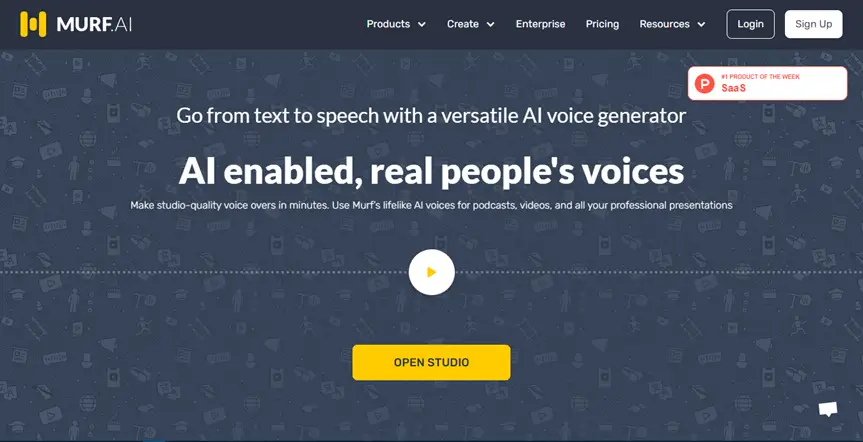 Highlights:
Easy learning curve
Quick integration
Support more than 120 TTS voices in different forms and personalities.
Convert your text into 20+ languages
Voiceover sync option
Customize increasing/decreasing the pitch, creating a pause, and others
3. Speechelo
Speechelo is also an amazing YouTube text to speech generator with immersive features and an entertaining experience. Instead of monthly subscriptions, the tools come as a one-time purchase product with a 2-month money-back guarantee.
The powerful TTS engines create more than 30 human-like sounds and voices for your YouTube videos, including celebrities and fictional characters. It can also support more than 23 languages other than English, like French, German, Korean, Chinese, Russian, Hindi, etc.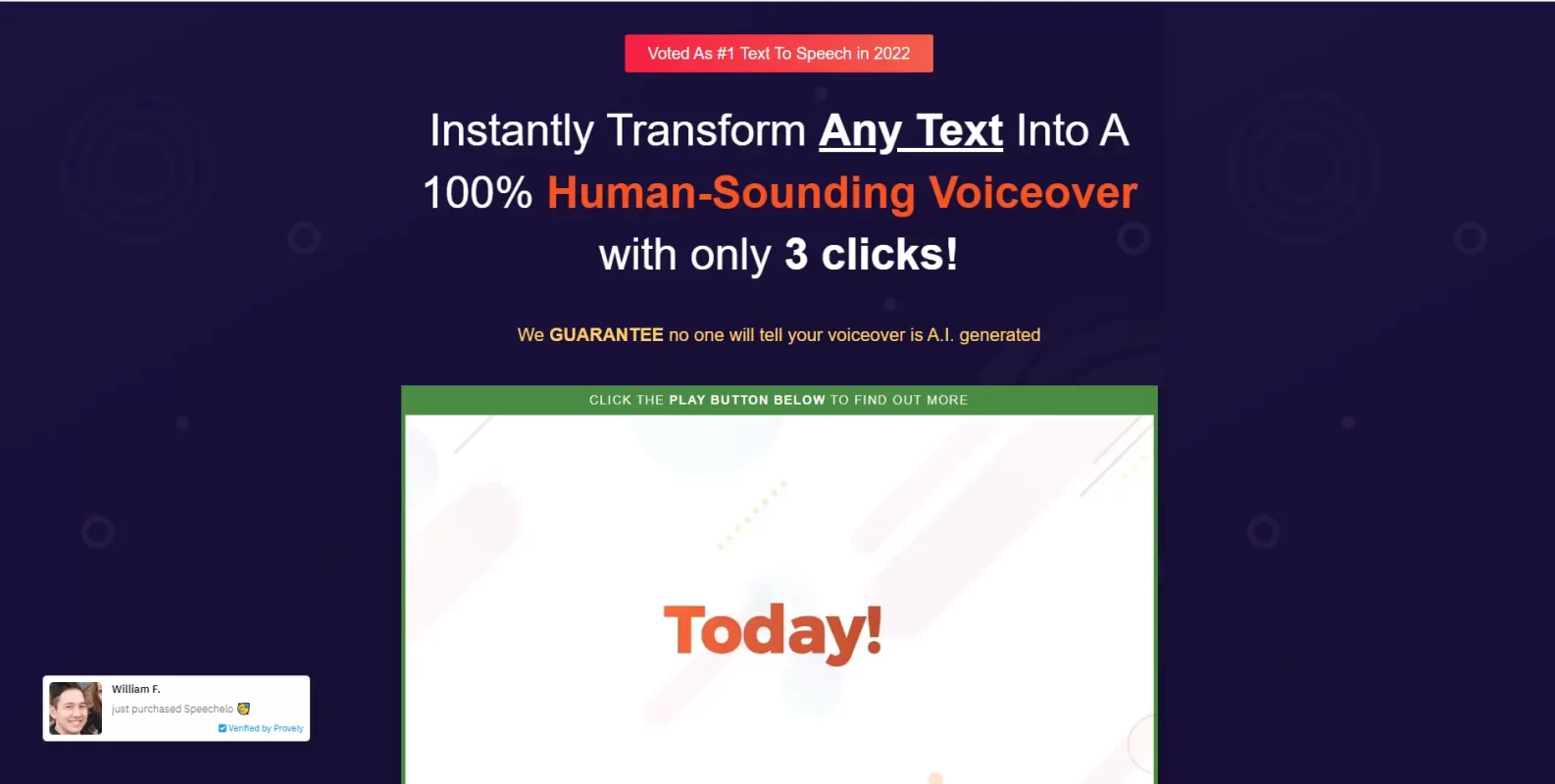 Highlights:
Easy and user-friendly interface
Offer more than 30 human-like sounds and voices
Support over 23 languages
Integrate with multiple software, such as Adobe Premier, Camtasia, and iMovie
Achieve 3 types of tones, including Normal, Joyful, and Serious
4. Flixier
Flixier is an impressive video editing software that also supports text to speech for YouTube videos, allowing you to create your content on the same platform. The text to speech tool is great for multiple YouTube video content, like online lectures, marketing videos, animations, gaming streams, and more.
With Flixier, you can convert your text into voices from over 20 different languages, which means multiple nations can understand what you want to deliver. You can easily save your AI-generated voiceovers to the library, saving you from the hassle of reinstalling, uploading, or creating them from scratch.
More importantly, with the assistance of a built-in video editor, the tool can readily pair with the software and can provide outstanding results with impressive syncing.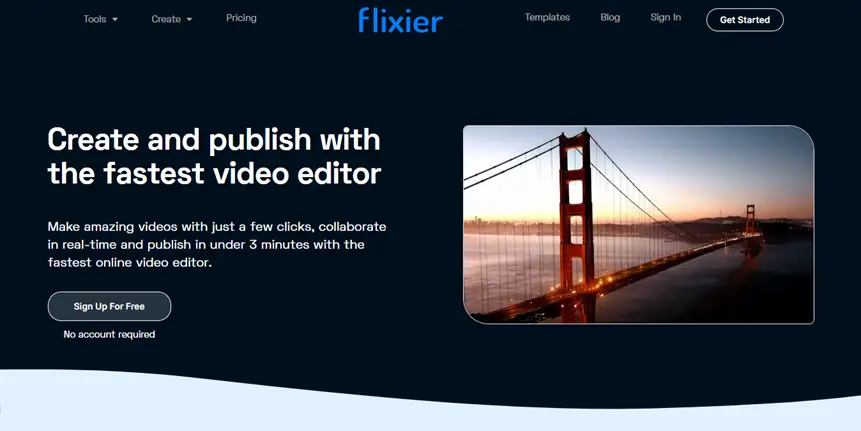 Highlights:
Fast rendering speeds
Offer over 20 different languages
Free music libraries
A free online video editor with a watermark
Edit, translate, and add subtitles to your videos with Flixier's auto subtitle generator
Video compression tools
5. Notevibes
Notevibes is a premium YouTube video text-to-speech tool you can easily access online, which means you don't have to download anything. The software allows you to convert text into speech for multiple purposes, like educational content, media, marketing, broadcasting, streaming, and more.
Notevibes supports 220+ voices in multiple languages, providing the required versatility to turn your text into voices. You can convert only up to 300 characters on the free version. However, the paid version unlocks multiple opportunities.
It has more than 25,000 customers trust this quality artificial voiceover from 150+ counties. You can find multiple benefits in the paid version, like adding pauses, full volume control, MP3 and WAV saving formats, and much more.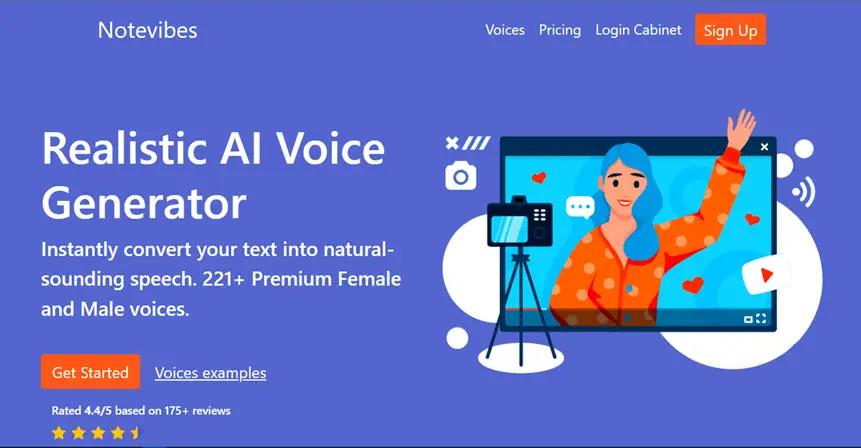 Highlights:
Support 220+ voices in multiple languages
Edit the voiceover script and preview the audio output in real time
A voice changer
A grammar assistant
MP3 and WAV download options
Tips: How to Change Your Voice in YouTube Videos?
With numerous text-to-speech generators in the market, they all follow pretty much the same procedure of synthesizing audio from text. So below, we will guide you through the process. Here, we've taken FineShare FineVoice as an example since this text to speech for YouTube is free. So, follow the steps below to make your YouTube videos even more exciting.
Step 1: Download and install FineVoice.
Step 2: Launch the software and click on Text to Speech.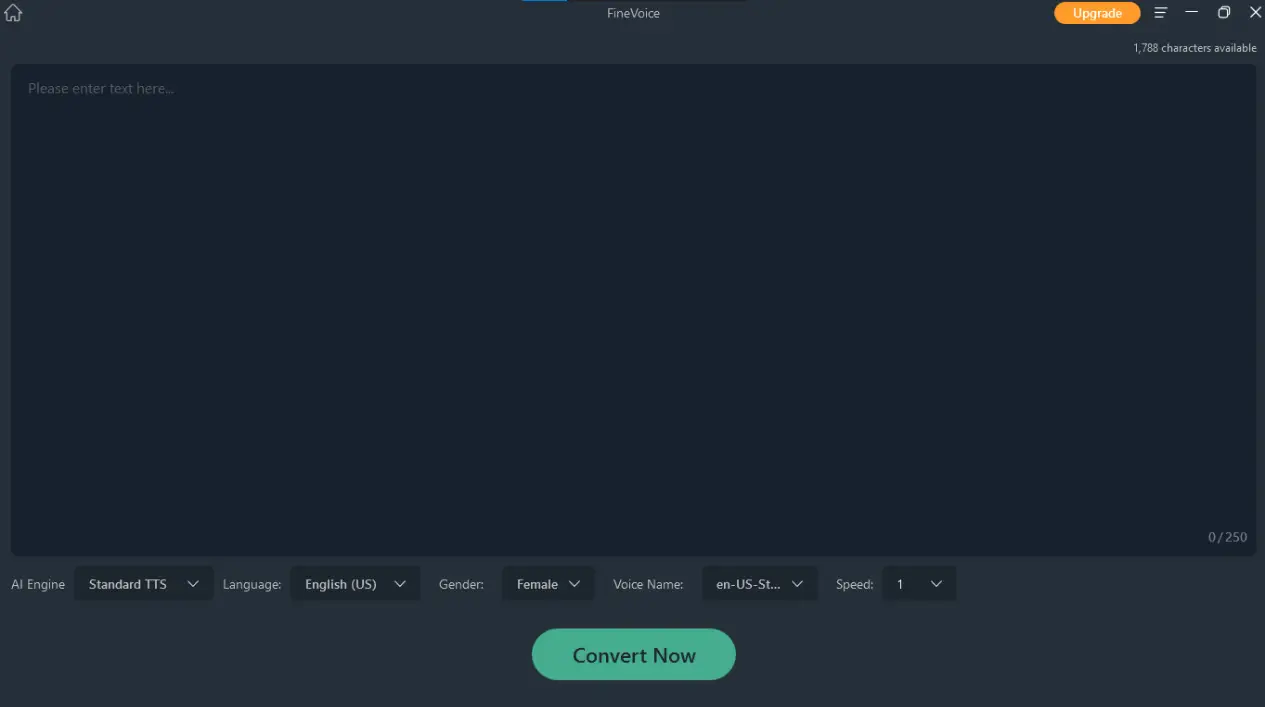 Step 3: Enter the text in the box. You can customize the output voice via different options given at the bottom, like AI engine, language, gender, voice type, and speed.
Step 4: After you type your text, click Convert Now. The engine will start converting the text to speech.
Step 5: You can listen to the result in a few seconds, then View it on your device's saved location.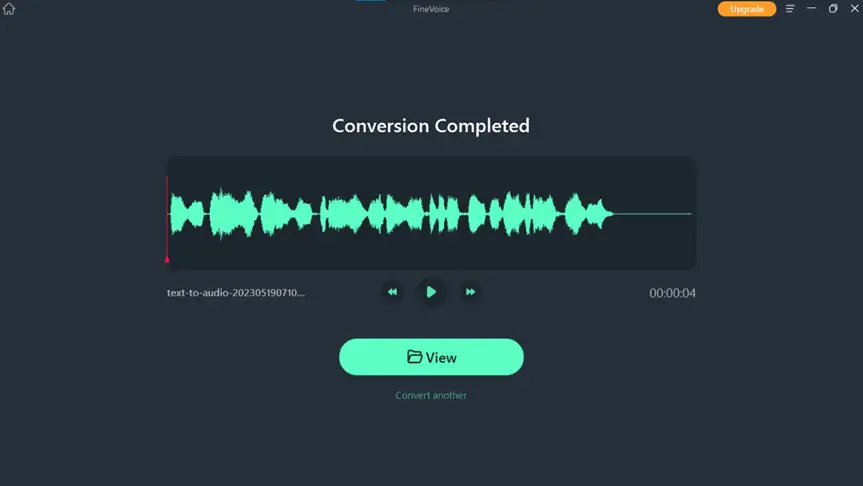 Conclusion
Using a YouTube text to speech generator is a fantastic choice to bring spice to your content and save a lot of time in voice-overs. With multiple software on the internet, choosing the best one is hard. But we've given you 5 outstanding text to speech for YouTube videos. So, choose the one which suits you the best.
Here we recommend FineShare FineVoice since it comes with multiple voices, language support, and other outstanding features. So, download this amazing AI-voice converter now and make your YouTube videos unique and exciting.
FAQs about Text to Speech for YouTube
Can I Download the Text to Speech Audio from YouTube Videos?
YouTube does not provide a direct option to download the text-to-speech audio generated from videos. However, there are third-party tools or screen recording software that can capture the audio while it's being played back.
Can I Enable Text to Speech for All YouTube Videos?
No, text-to-speech functionality is not available for all YouTube videos by default. It depends on whether the video creator has provided closed captions or subtitles for their content.