Have you ever wondered how it would feel to sound like Alastor, the infamous Radio Demon from the animated series Hazbin Hotel?
Alastor is a charismatic and powerful character who speaks with a distinctive radio-like voice that adds to his charm and mystery. His voice is one of the most recognizable and popular aspects of his personality, and many fans wish they could imitate it.
If you are one of them, you are in luck! In this post, we will show you the top 5 Alastor voice changers that can help you change your voice into Alastor's voice in real-time or offline.
Whether you want to impress your friends, have fun with your gaming buddies, or create your fan content, these tools will make it easy and fun for you to sound like Radio Demon.
Top 3 Alastor Voice Changer for Real-Time Radio Demon Voice
#1. FineShare FineVoice
FineShare FineVoice stands as one of the most user-friendly and versatile Alastor voice changer tools. This innovative platform offers an extensive range of voice models, including the illustrious Radio Demon himself.
FineVoice seamlessly works with other applications, such as CSGO, Rainbow Six Siege, Steam games, Skype, Twitch, Discord, and more. You don't need to change any settings or configurations in other programs.
It has a wide range of voice effects to choose from, and you can also load any sound file for background noise. You can change the pitch, timbre, distortion, amplification, and other aspects of your voice. You can also use hotkeys to switch between different voices quickly.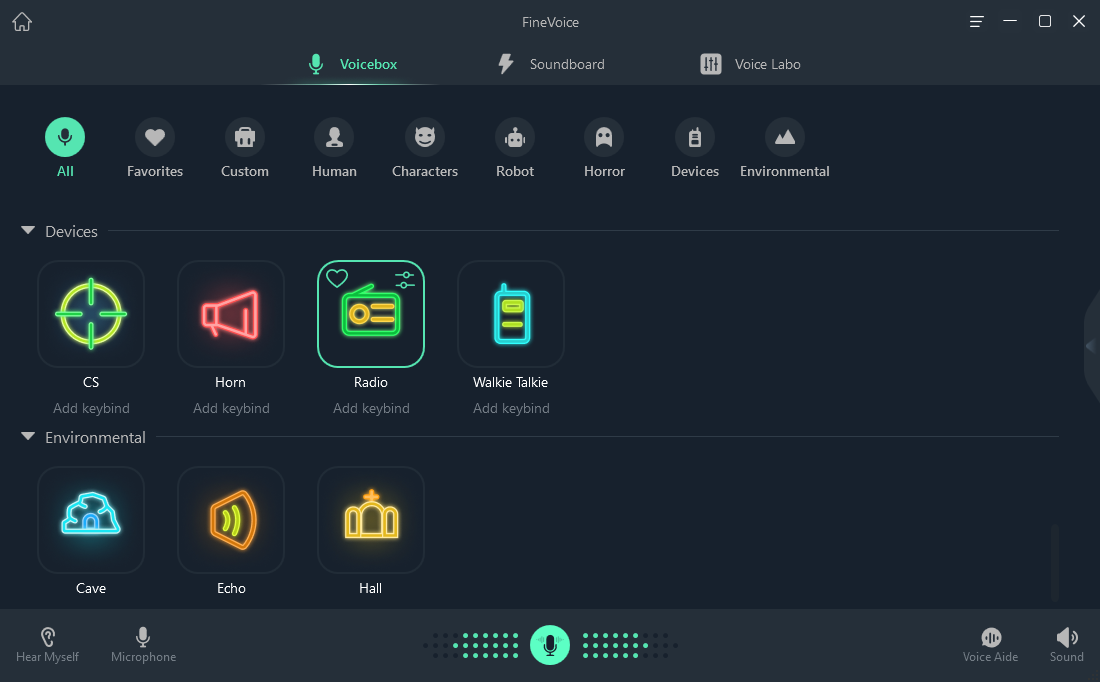 Features and Benefits:
A seamless and intuitive interface, making it accessible for users of all skill levels.
30+ voice effects and 200+ sound effects, ensuring an authentic Alastor experience.
Real-time voice modulation, allows you to hear the changes as you make them.
Allows you to create any custom voice effects with 28 audio effects.
Allows you to create your Alastor soundboard for pranking
#2. Voxal Voice Changer
Voxal Voice Changer emerges as another powerful tool to recreate Alastor's enthralling tone. This software allows you to modify and change your voice in real-time using a microphone or other audio input device.
You can apply various effects to your voice, such as robot, girl, boy, alien, echo, and more. Gaming, chatting, streaming, or audio editing – Voxal Voice Changer seamlessly integrates with a wide range of applications, offering compatibility with most online games, chat platforms, streaming services, and audio editing software.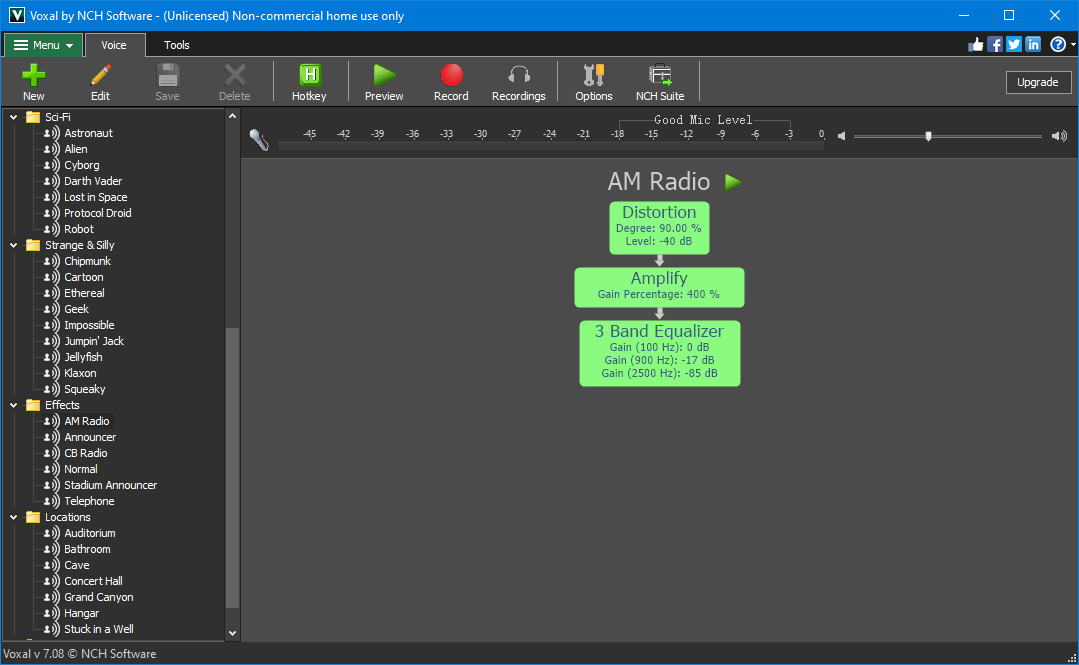 Features and Benefits:
A comprehensive set of voice modulation tools for precise adjustments.
Compatibility with various platforms and applications, ideal for gaming, streaming, or content creation.
Access to a diverse array of voice effects and presets.
Real-time preview, ensuring that your Alastor voice is pitch-perfect
#3. Clownfish Voice Changer
Clownfish Voice Changer is a free and lightweight voice changer software that can make you sound like Alastor or any other character you want. It has a simple and user-friendly interface that lets you select from a range of voice effects and presets.
You can use it to change your voice in real-time from male to female and vice versa. It also has a feature that allows you to play sounds or music in the background of your voice. This Alastor voice changer works with any application that uses a microphone at the system level, so you don't need to configure it every time you switch an application.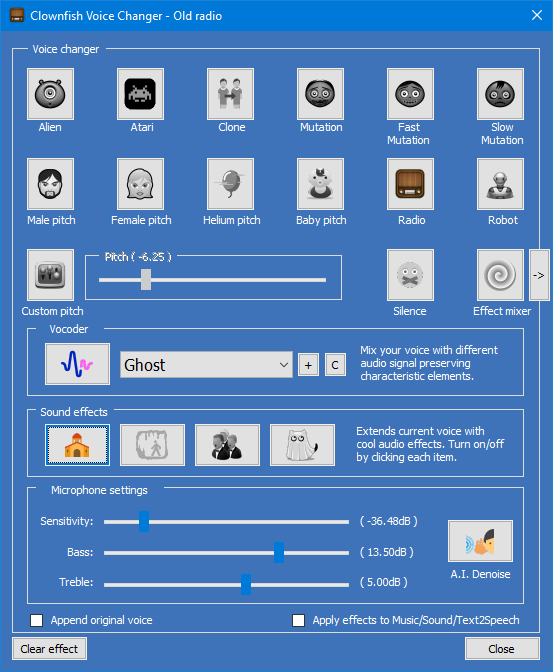 Features and Benefits:
Compatibility with popular messaging apps such as Discord, Skype, and TeamSpeak.
An extensive selection of voice effects, including the Radio Demon's alluring tone.
Real-time voice modification, ensuring fluid and natural conversations.
Support for text-to-speech functionality, allowing you to type messages and have them spoken in Alastor's voice.
2 Best Online Radio Demon Voice Changer for Alastor AI Voice
#1. FineShare Online Voice Changer
FineShare Online Voice Changer is a free online voice changer tool that can make you sound like Alastor or any other character you want. It has a simple and convenient web interface that lets you upload an audio file or record your voice and apply 99+ voice effects and presets.
FineShare Online Voice Changer does not require any installation or registration. And it supports multiple formats, so you can import various audio files and use your altered voice in various applications.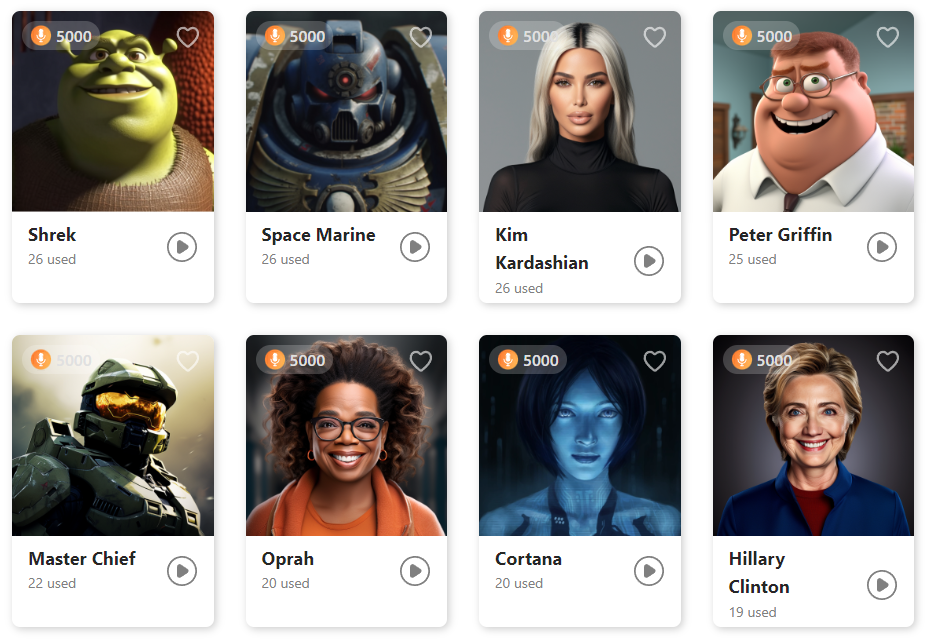 #2. Voice Changer. io
Voice Changer. io is a website that allows you to modify the tone and pitch of your voice online for free. You can either upload an existing audio file or record your voice with the microphone from the website.
You can choose from different effects such as a kid, Ghostface, helium, chipmunk, monster, Bane, and more. You can also adjust the speed and volume of your voice. Voice Changer. io also allows you to create a custom voice online. Once you are satisfied with the result, you can download it as an MP3 file or share it on social media.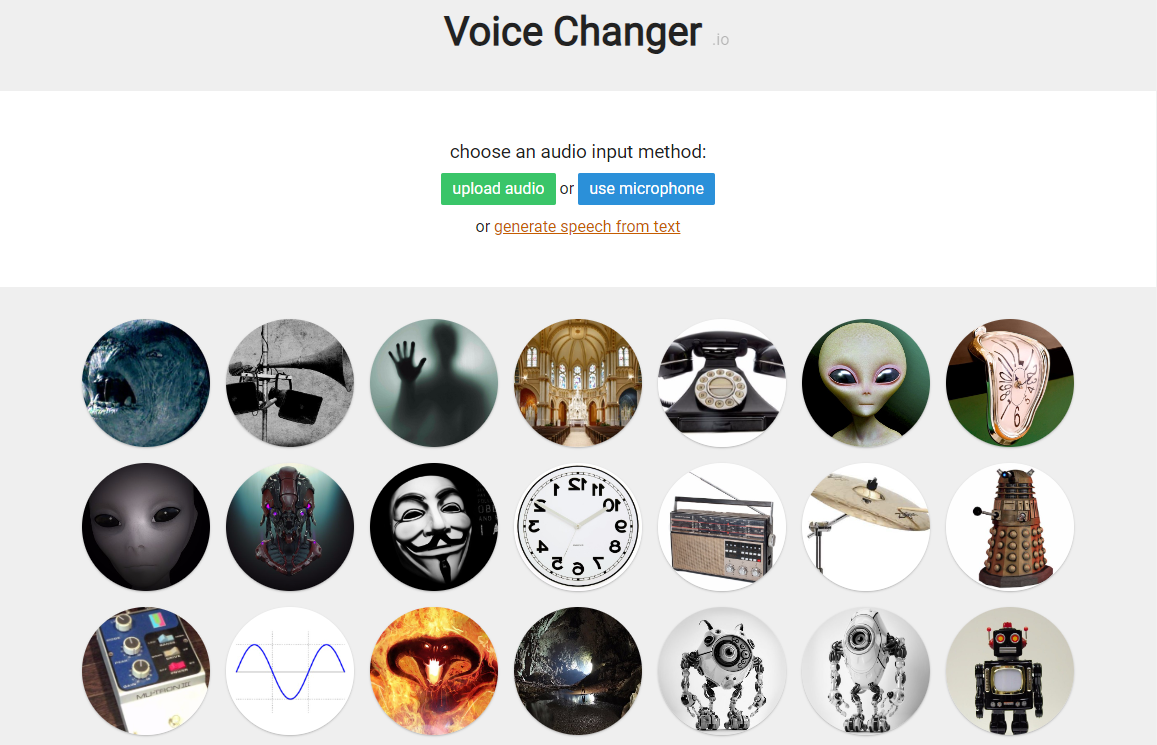 Bonus Tip: Learn More about Alastor and Alastor Voice Actor
Alastor is a captivating character from the animated web series Hazbin Hotel, brought to life by the talented creator Vivienne Medrano. Known as the "Radio Demon," Alastor possesses the remarkable ability to manipulate radio waves, allowing his voice to reach the ears of anyone listening.
In his past life, Alastor was a southern radio host and a notorious serial killer in the 1930s. Upon his demise, he ascended to become one of Hell's most powerful and feared overlords. The enigmatic demon boasts a charming and charismatic personality, yet harbors a sadistic and ruthless streak, rendering him a multifaceted and intriguing presence within the series.
Fascinated by Charlie, the princess of Hell, Alastor offers his assistance in her ambitious project, a rehabilitation hotel aimed at reforming sinners and guiding them toward Heaven. However, his true motivations differ from Charlie's noble cause, as he perceives the endeavor as a source of amusement and entertainment.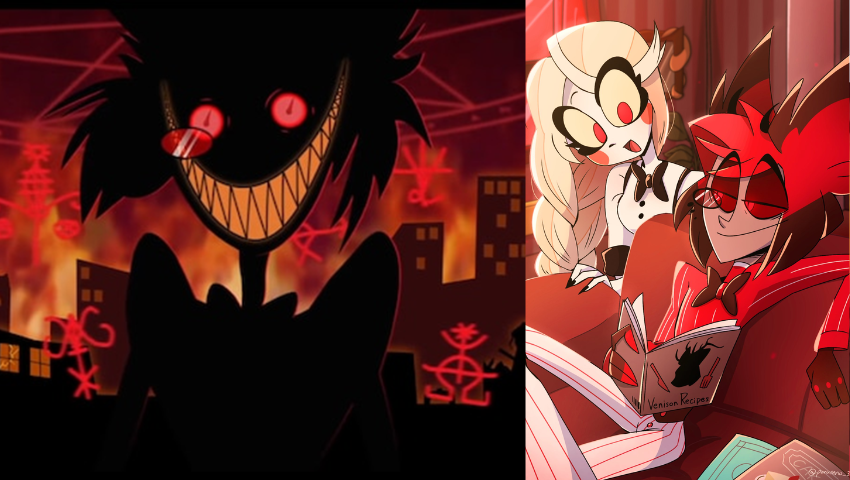 Bringing life to this mesmerizing character is the voice of Edward Bosco in his normal tone. Additionally, Gabriel C. Brown, also known as Black Gryph0n, lends his captivating singing voice to Alastor in the pilot episode.
In other languages, Alastor is skillfully portrayed by various talented voice actors, including Joris Georges in French, Kohei Yamashita in Japanese, and Much the Tackle for Japanese singing, among others.
The combined efforts of these skilled artists breathe life into Alastor, making him an unforgettable character in the captivating world of Hazbin Hotel.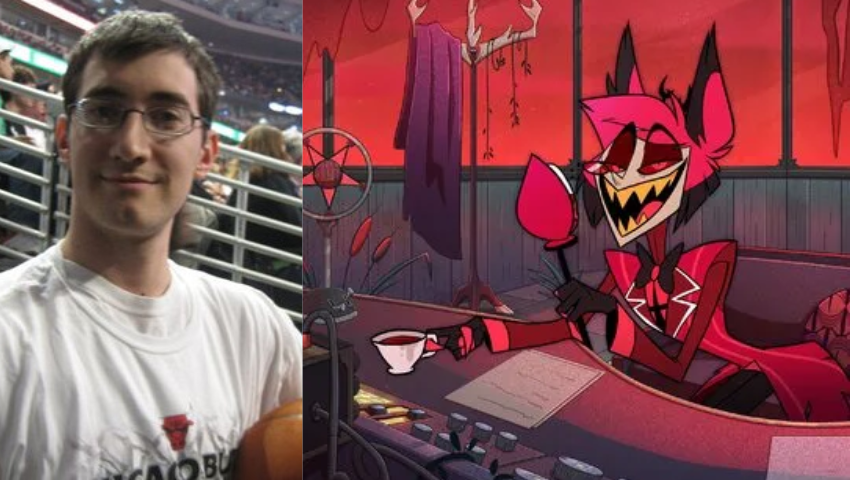 Conclusion
Congratulations, you've delved into the captivating realm of Alastor voice changers! Armed with the knowledge of the top five tools, you now possess the power to sound like the Radio Demon himself.
Embrace your creativity, entertain your audience, and add a touch of Alastor's allure to your gaming, content creation, and online interactions.
FAQs
#1. Is Alastor a Villain?
Alastor's nature is enigmatic, making it imprudent to categorize him solely as a villain. While he possesses mischievous tendencies and unpredictable behavior, he operates on his agenda and motivations, not always aligning with other demons in the show. Some might perceive him as an anti-hero or even a character embodying chaotic neutrality.
#2. What kind of powers does Alastor have?
Though not explicitly detailed in the series, Alastor's powers are partially unveiled throughout the narrative. His control over sound waves grants him the ability to manipulate and disorient adversaries. Furthermore, he displays a remarkable talent for crafting illusions and exhibits incredible speed in his movements.
#3. Is Alastor Rooted in Real-Life Myths or Legends?
While Alastor's character design and background draw inspiration from various elements in demonology and mythology, he isn't directly linked to any particular figure from folklore or religion. However, his name could have its origins in the Greek term denoting "avenger" or "tormentor," historically associated with malevolent spirits or deities.