Bane is one of the most iconic villains in the Batman franchise, known for his deep and menacing voice. Many fans have attempted to imitate his voice, but it can be difficult to get it just right.
That's where the Bane voice changer comes in. With the help of specialized software and hardware, you can transform your voice into the distinctive sound of Bane. And they save you money and time on buying a Bane mask with voice changer.
In this post, we'll explore the different types of Bane voice changers available. Use them to create a truly unforgettable impression.
Part 1: Why Does Bane Use a Voice Changer?
In the Batman comics and movies, Bane wears a mask to relieve the chronic pain he suffers as a result of injuries sustained while serving a life sentence in prison.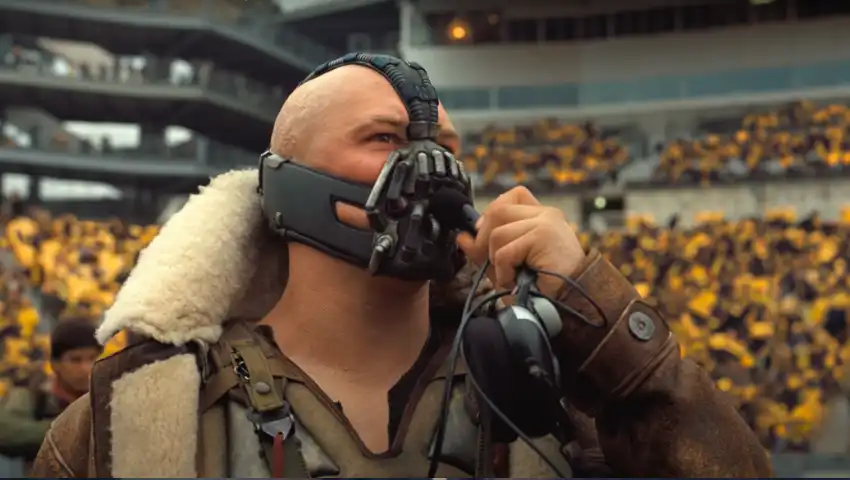 The mask provides a steady supply of a gas called "Venom," which enhances his strength and abilities. Without the mask and the Venom, he would be weakened and vulnerable.
The mask also helps to conceal his true identity. It enhances his already menacing voice, making it deeper and more intimidating.
Part 2: Best Bane Voice Changers for Desktop and Mobile
#1. FineVoice
Do you want to speak with the Bane voice modulator in real time to prank friends or strangers in Omegle, Twitch, or Discord voice chats? FineVoice can help you do this.
It gives you 30+ voice effects. You can change your voice from male to female to disguise your identity. Or use an Anime girl voice to become a VTuber. And cartoon character voices like Spongebob, Minions, and Chipmunk are also available.
Besides all these preset voice effects, you can use FineVoice to make this supervillain voice in your style.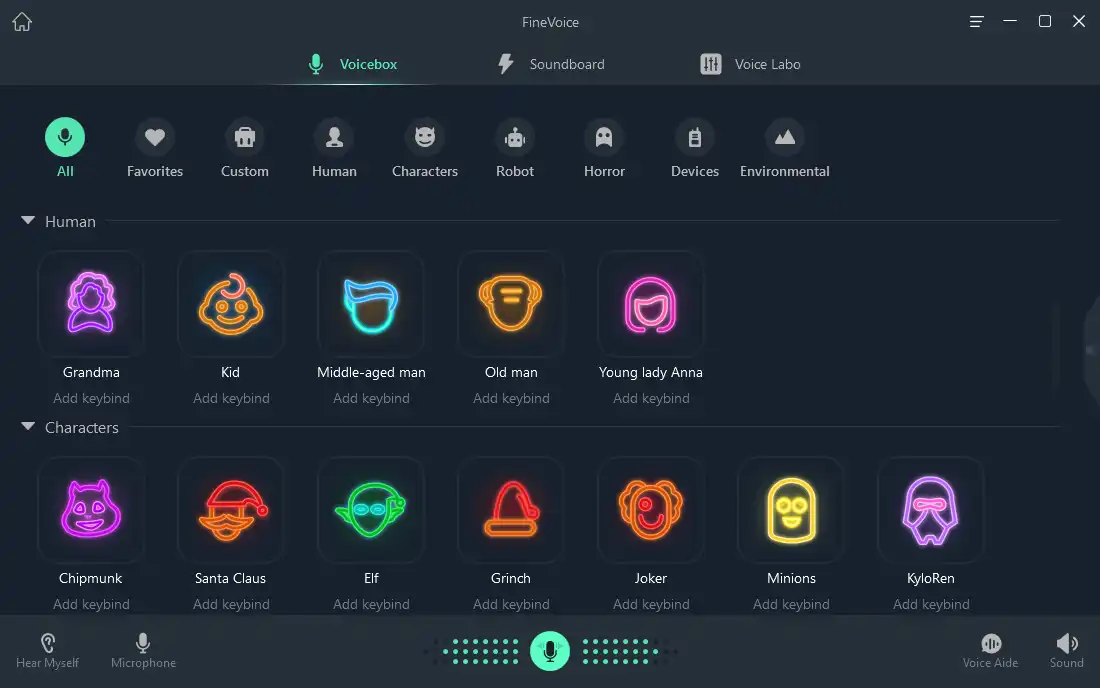 Features:
Pros:
Easy to use
Stable software
Free of ads
Cons:
How to Make Bane Voice with FineVoice:
Step 1: Download FineVoice.
Step 2: Open Real-Time Voice Changer, and switch to the Voice Labo tab.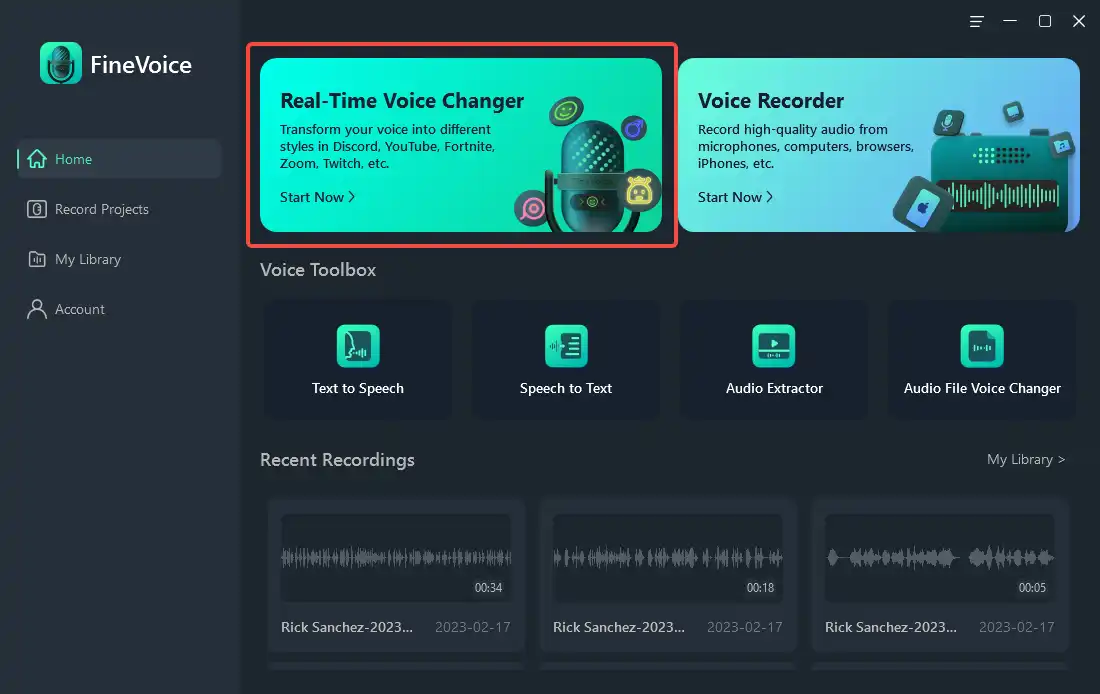 Step 3: Click + Add audio effect to choose from the 28 audio effects to create Bane's voice.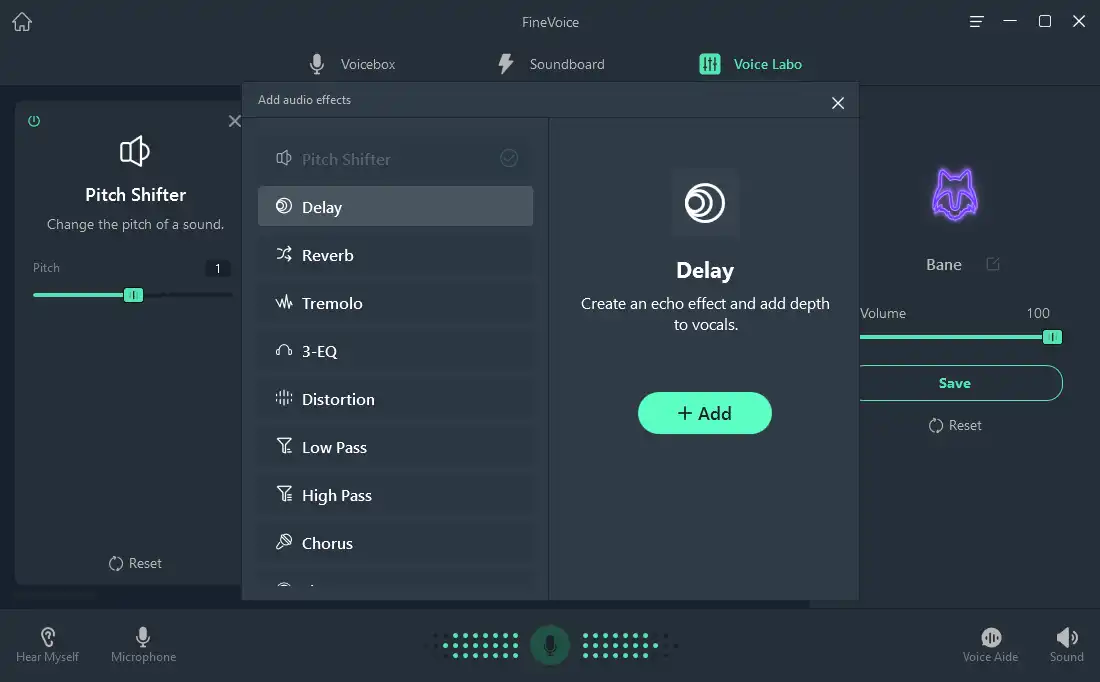 Step 4: Save the voice in Voicebox and go to your voice chat app. Select FineVoice Virtual Microphone to have fun with others with Bane voice changer.
#2. Clownfish Voice Changer
Another voice changer for Windows is Clownfish Voice Changer. This one is working on the system level. Thus it has great integration with programs and platforms, including Skype, Discord, and Steam.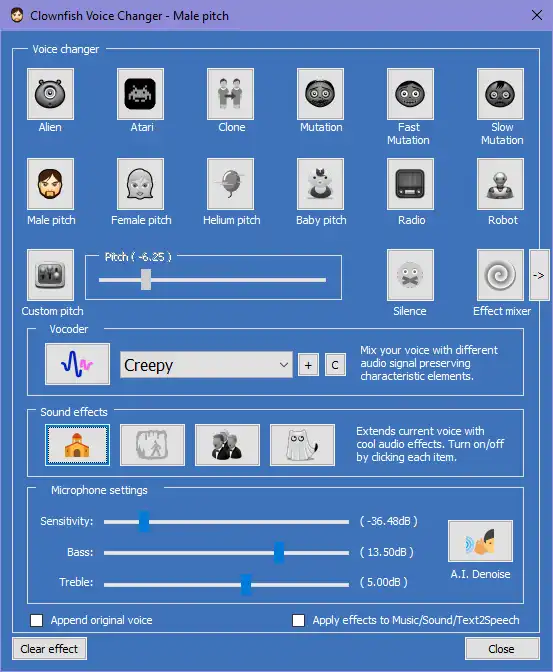 Pros:
Cons:
May be a bit confusing for new users
Only offers 14 effects
Doesn't support macOS
Are looking for a Bane voice changer online? An online voice changer works on all devices without the need of downloading any app. FineShare Online Voice Changer is a great one coming up with Bane's voice.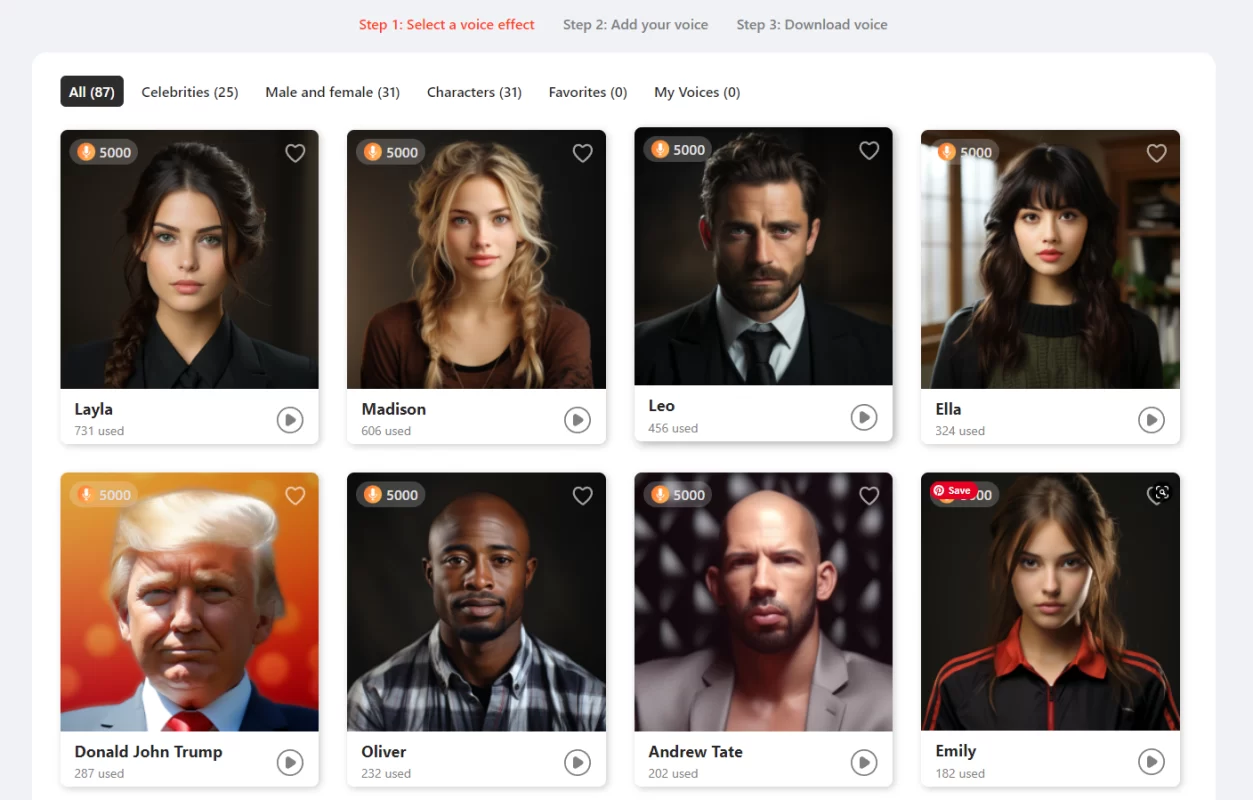 Pros:
Free and easy to use
Has a preset Bane voice
A vast library of 87+ voice effects
Fast conversion
Cons:
It's not for live events
Some voices sound unnatural
#4. Celebrity Voice Changer
The last one we want to share with you is Celebrity Voice Changer. There is a Bane voice impression available on this app. Try to generate a video with this Bane voice changer.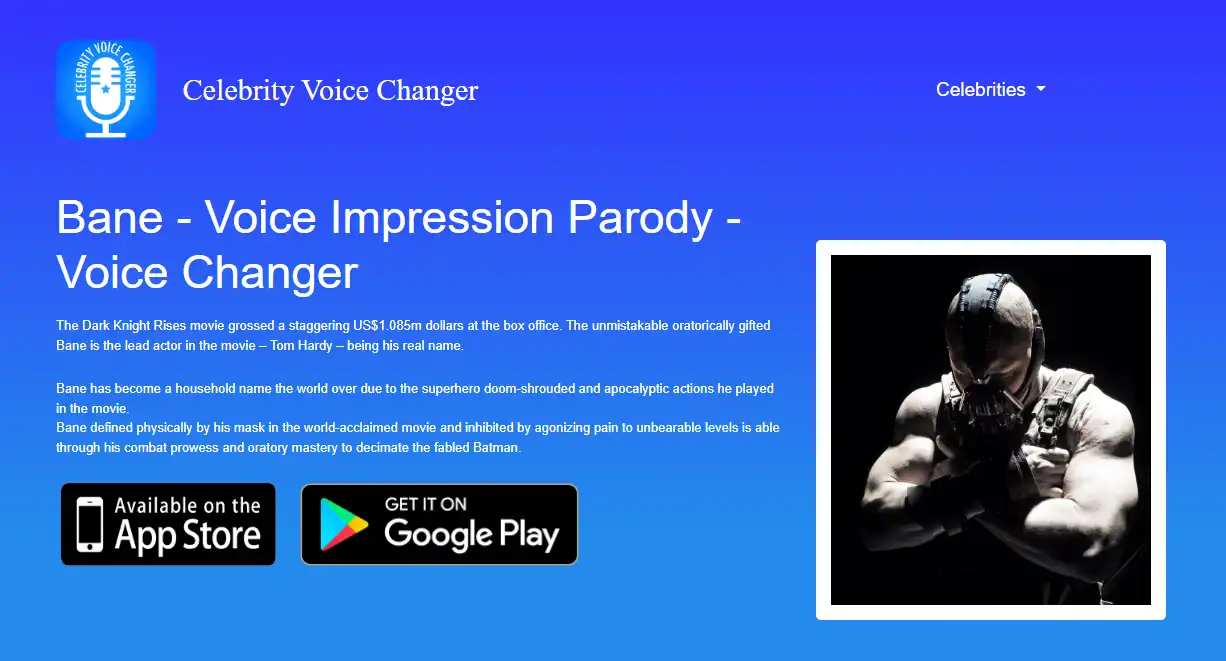 Pros:
Available on Android and iPhone
Offers celebrity voices like Donald Trump and Barack Obama
It's popular with more than 1 million downloads
Easy to share the generated audio to social media
Cons:
Doesn't support real-time voice changing
Doesn't support audio generation
Only support English
The generated audio has a watermark
Expensive for item purchase
Conclusion
In this post, we give you the best 4 Bane voice changers. Whenever you want to modify your voice with Bane's voice, you can access one of them on a desktop, laptop, tablet, or mobile phone. Use FineVoice to talk like Bane and give your friends a big surprise.
Try FineVoice for Free
Powerful real-time voice changer for tuning your voice in gaming, streaming, and chatting. It comes with various voice & sound effects and supports creating custom voice. Get it for free.