Do you enjoy the science fiction TV show Doctor Who as well? Then you must be familiar with the Daleks, the notorious antagonists. With their unique and creepy voices, they have become a mainstay of pop culture as well as a symbol of fear and domination.
Are you excited about the Dalek voice changer helmet? Now you can become a Dalek yourself! Next, we'll introduce you to the 5 best Dalek voice changers that you can use to make your voice sound like the evil Dalek.
Doctor Who Dalek: Who is Dalek?
The British science fiction television show Doctor Who appeared as an alien race known as Daleks. The Daleks are well-known for their distinctive mechanical voices. They frequently threaten their victims with the mantra Destroy!
Daleks are covered in a metal shell that allows them to move and provides protection. They are Time Lords and are often described as a major threat to the universe. However, there are still many who are enchanted by them.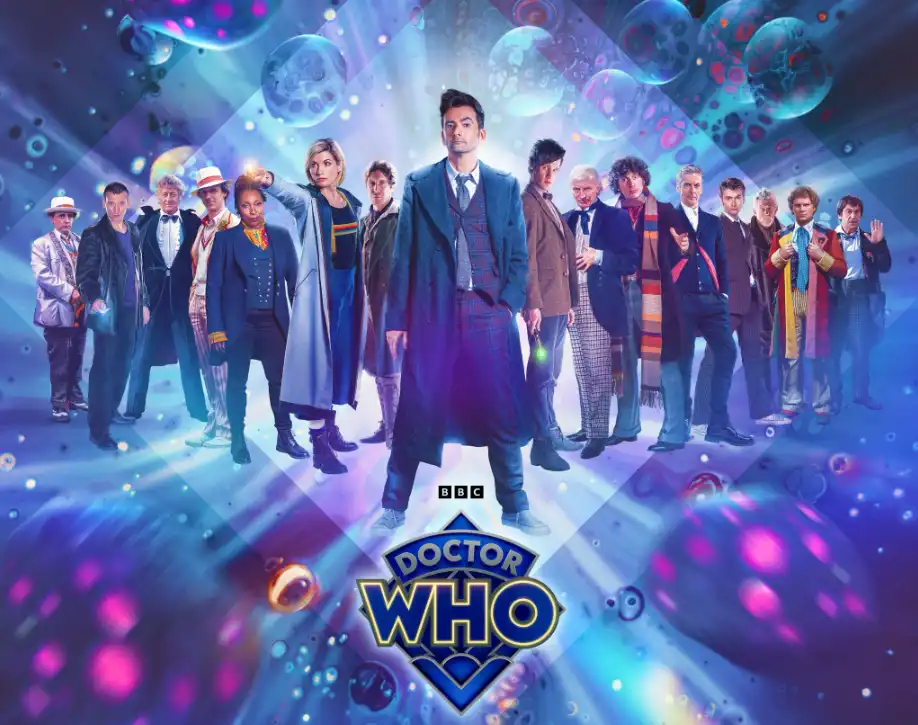 Dalek Voice Changer for Creepy Voice Trolls
You can change your voice to sound like a Dalek by using voice changers.
With these tools, you can embrace your inner Dalek and give your cosplay and Halloween costumes a little extra pleasure.
1. FineShare FineVoice
FineShare FineVoice is the latest popular AI Dalek voice changer. It's available in free and pro versions. And it can be used with any program that uses computer microphone input such as OBS, Google Meet, Zoom, and Discord. It's a fantastic all-in-one tool for beginners who want to experiment with Dalek voices.
FineVoice can change and enhance your voice in real time or during recording. With more than 200 sound effects and 30 voice effects included in FineVoice, you may create your own unique Dalek voice. You can also change your voice into cartoon characters, movie characters, and unique new voices.
With FineVoice, you can transform your voice into the Daleks' signature creepy voice in real-time.
FineVoice is so well-liked by Doctor Who fans. You may not only get the chance to imitate Dalek's voice, but you can also record and share these voices on other channels.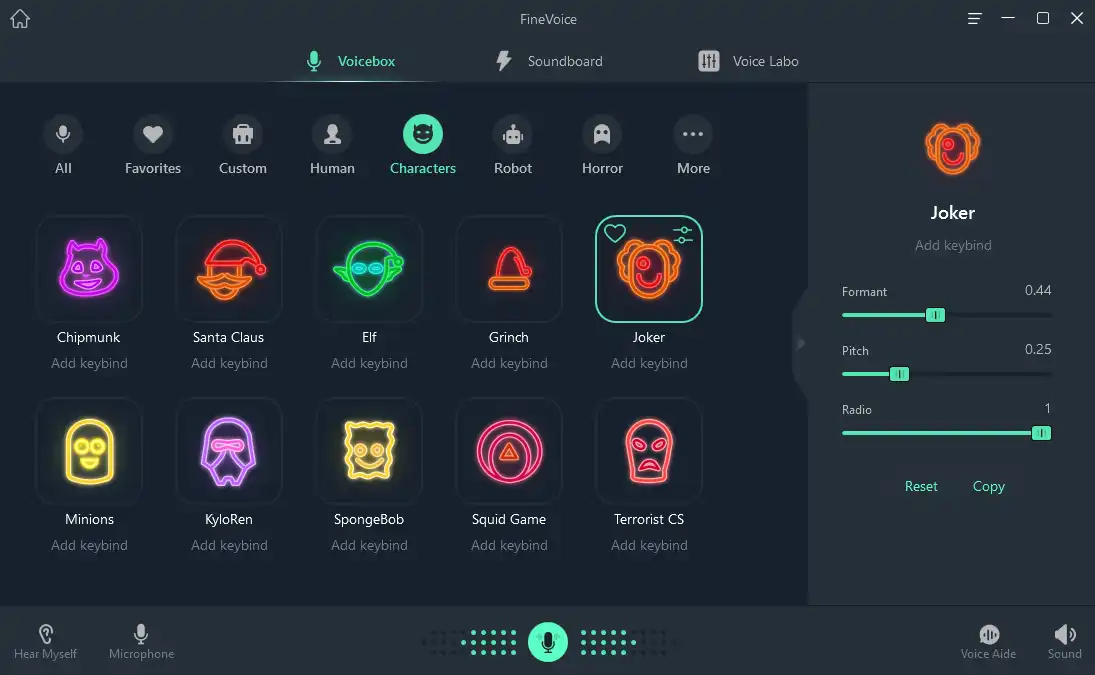 Pros:
Easy to use and fast processing
Change your voice into a celebrity or cartoon character in real-time
Offer various voice effects to customize your favorite voice
Compatible with most audio/video applications
Speech to text/text to speech
Voice recorder
Cons:
Only available on Windows system
2. Voxal Voice Changer
Voxal Voice Changer is another voice changer that makes you become Dalek. It can change your voice in real-time or the voice in your recorded audio files. It's perfect to use in daily life, not just for games or live content. It works with almost all applications such as Skype, Discord, Zoom, etc.
Voxal Voice Changer has a huge library of voice effects including robots, girls, boys, aliens, and echoes. With these voice effects, you can select from a variety of options or create your favorite voice.
Voxal voice changer also allows you to change the background noise to simulate different environments. You can select specific background noises to play, including a busy train station or a forest full of birds chirping. This feature is ideal for people who work from home and need to participate in online meetings. Depending on your demands, you can select the appropriate background audio.

Pros:
Adjustable sound library available
Low CPU usage
Compatible with most audio/video applications
Change your voice in real-time
Offer a wide range of voice effects
Allow changing background noise
Cons:
The free version has limited features
Require advanced knowledge of the terminology, not suitable for beginners
However, some users of Voxal Voice Changer have complained that the software interface often flickers. This problem has led many people to look for a replacement for Voxal Voice Changer. If you also need this, you can read this article:5 Best Alternatives to Voxal Voice Changer Software in 2023.
3. Clownfish Voice Changer
Clownfish Voice Changer is also very popular among Dalek fans. It's a free downloadable Dalek voice changer. With it, you can change your voice in real-time on other platforms such as Skype, Discord, Steam, and TeamSpeak.
Clownfish Voice Changer offers a variety of sound effects to change the voice, such as robots, aliens, and baby voices. When playing games, a lot of people also add helium to change their pitch and tone. It can also be used as an mp3 music player where you can automatically play through the same output as the microphone to share your music with others.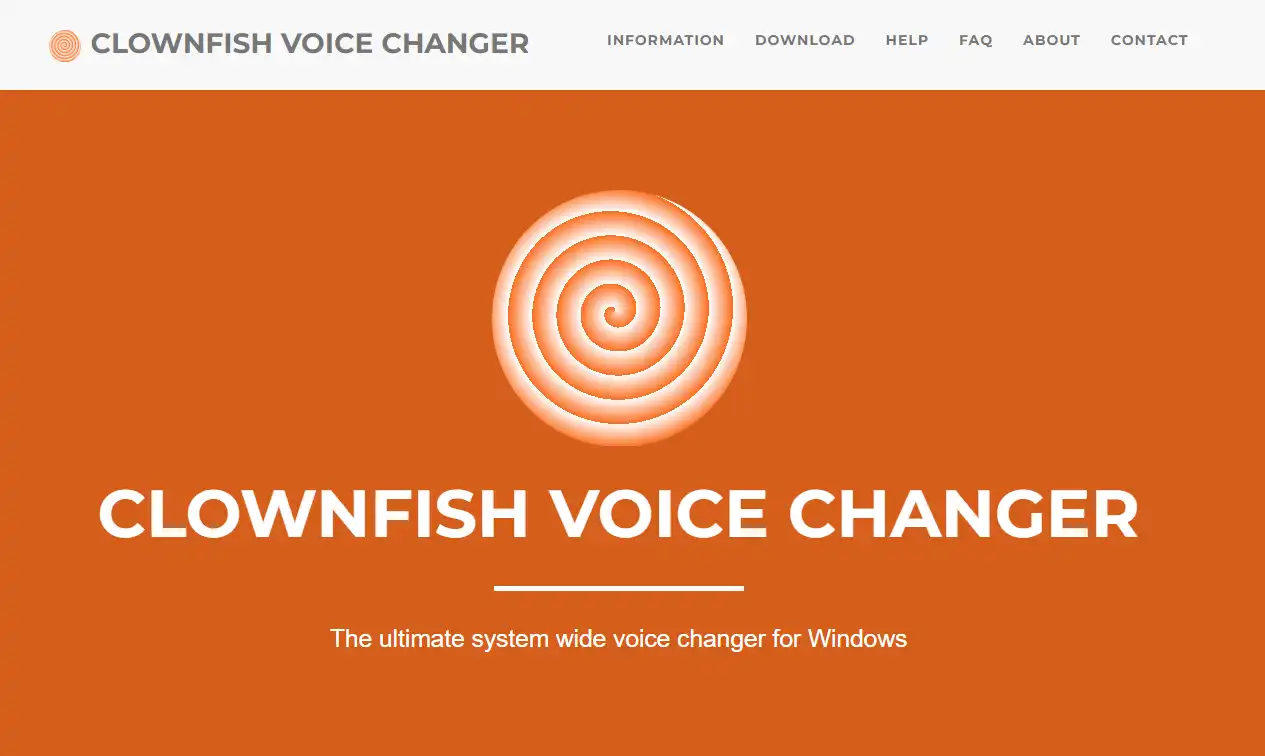 Pros:
Easy to install and use
Compatible with many popular applications and games
Support for multiple languages
Text-to-speech capability
Music player
Cons:
Many users feedback crashes or errors when using it
Come with a very limited selection of voice effects
Many people have questioned the security of Clownfish Voice Changer. This is because Clownfish Voice Changer stores some of your data on its servers or uses it for development purposes. If you are worried about this issue, you can read this article: Is Clownfish Voice Changer Safe? Get Best Clownfish Alternative.
4. Voicechanger.io
Voicechanger.io can also be used as one of the Dalek voice generators. You don't need to download or install any complicated application because it's completely free online.
Using it, you can upload an audio file to convert the audio to your favorite Dalek voice inside Doctor Who. You can also record your own voice directly on the site, then choose from dozens of sound effects you like to change your voice. By copying the URL page, you can also share your voice changer with others.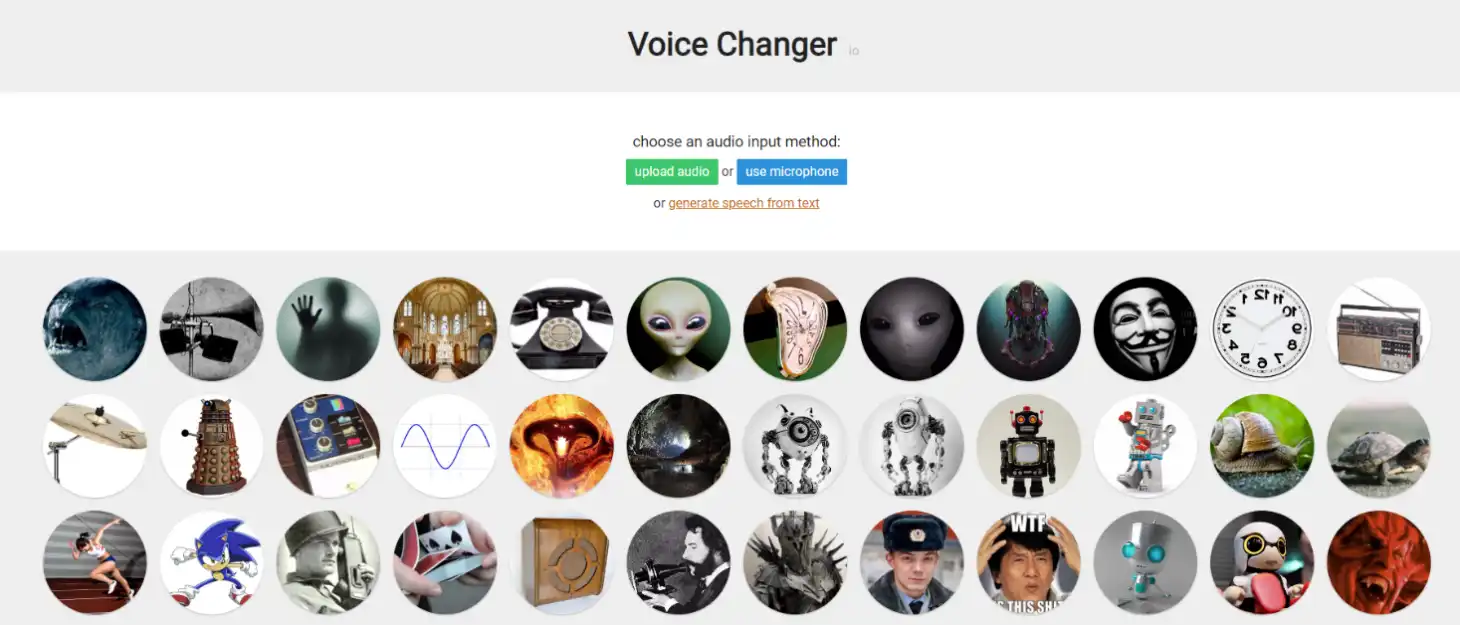 Pros:
Free
Run fast
Offer many sound effects
Record your voice
Cons:
Only works online
Difficult to understand sound effects without a tab before applying
Some effects can turn your voice into gibberish or noise
Include many advertisements
5. Voice-changer.org
Voice-changer.org is another free Dalek voice changer online, which offers a variety of sound effects to change your voice. You can upload an audio file or record your voice directly on the website. However, you can't change your voice in real-time on this platform.
This online platform is generally used as a companion to other programs. For example, when you upload a file, you can use it to make your own Dalek dialog clips and add them one at a time to create a full Dalek sound library. You can also use other tools on this website, such as converting your speech into Dalek's voice and recording your favorite voices. It can also be used as an audio converter.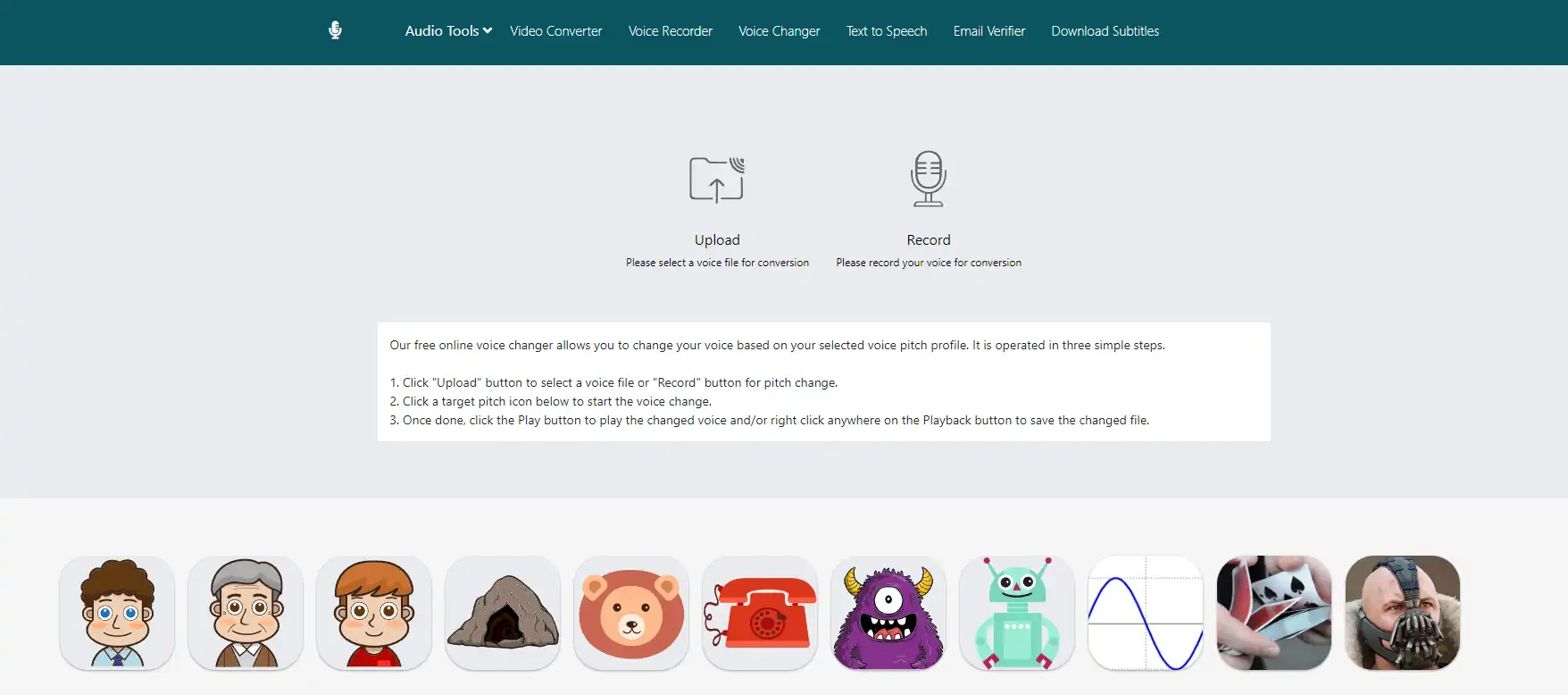 Pros:
Easy to use
Have a fast processing
No registration or installation required
Include more tools than other online voice changers
Cons:
The sound effects are bland and not very interesting
Include ads and pop-ups
Can't save or share changed sounds
Conclusion
Changing your voice is one thing you can do with your friends to have an unforgettable experience. Whether you want to add some fun during a game or just enjoy the Dalek voice, you can use the Dalek voice changer mentioned in this article.
We highly recommend FineVoice because it can provide you with the easiest Dalek voice generator that can bring a smile to everyone's face. Come and download it and give it a shot.