When interacting with different video games and franchises, such as Five Nights at Freddy's, you may wish to change your voice to sound like your favorite game character Glamrock Freddy, and there is a way you can use an FNaF voice changer to achieve it.
In this article, we will guide you on the 6 best FNaF voice changer apps you can use. Let's go find out.
What is FNaF?
FNaF is an abbreviation for Five Nights at Freddy's. It is a hit media franchise with a video game series. The media franchise is attributed to Scott Cawthon; its first video game was released on August 8, 2014.
The series has nine video games that occur in various locations and involve a fictional family pizza restaurant. FNaF is loved and popular, and you can't miss enjoying the different animatronic characters, especially their voices.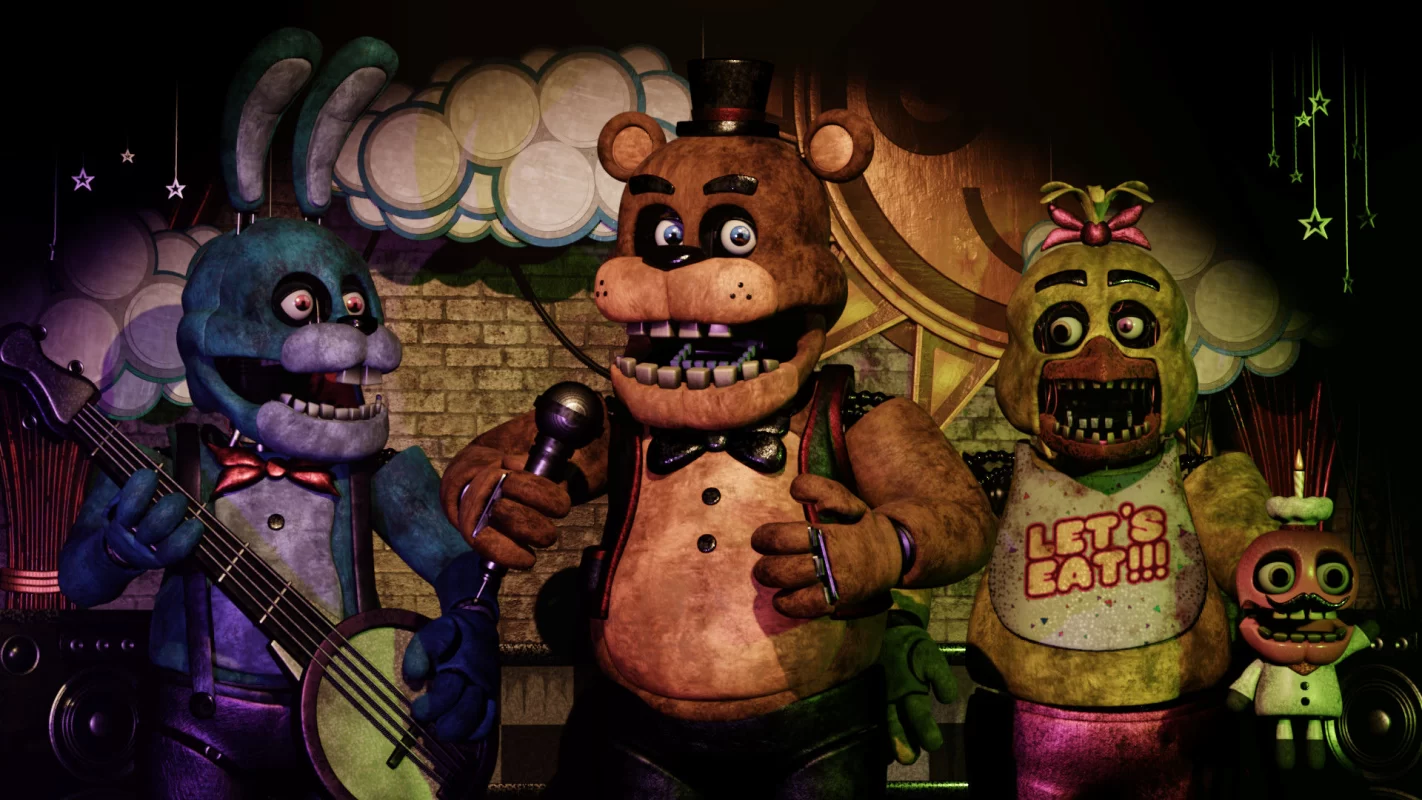 The franchise has a massive fanbase, and when you want to disguise your voice, you can consider getting a free FNaF voice changer that lets you select what voice to use.
You can use a voice changer to sound like Glamrock Freddy, Glamrock Chica, or any other cast.
6 FNaF Voice Changers for Roleplay and Immersion
Are you ready to sound like your favorite FNaF animatronic character? The listicle below presents the 6 best FNaF voice changers. We introduce each and give its features to help you quickly identify which voice changer to use.
FineShare FineVoice
FineShare FineVoice is an all-in-one AI voice changer designed to spice your gaming, streaming, video creation, etc. And it can be used as an FNaF voice changer app that quickly and seamlessly enhances your roleplay or prank your friends.
FineVoice works with popular gaming platforms, streaming services, and voice chat apps. You can use it with Twitch to stream your FNaF gameplay with a different voice and interact with your viewers. or you can use YouTube to create FNaF videos or tutorials with a voice that captures your audience's attention.
FineVoice provides you with numerous voice effects like SpongeBob, Minions, and Chipmunk, and there are also hundreds of sound effects available. You are guaranteed to get the best voice-changing experience with so many choices, and the Voice Labo function allows you to create your ideal FNaF voice with ease.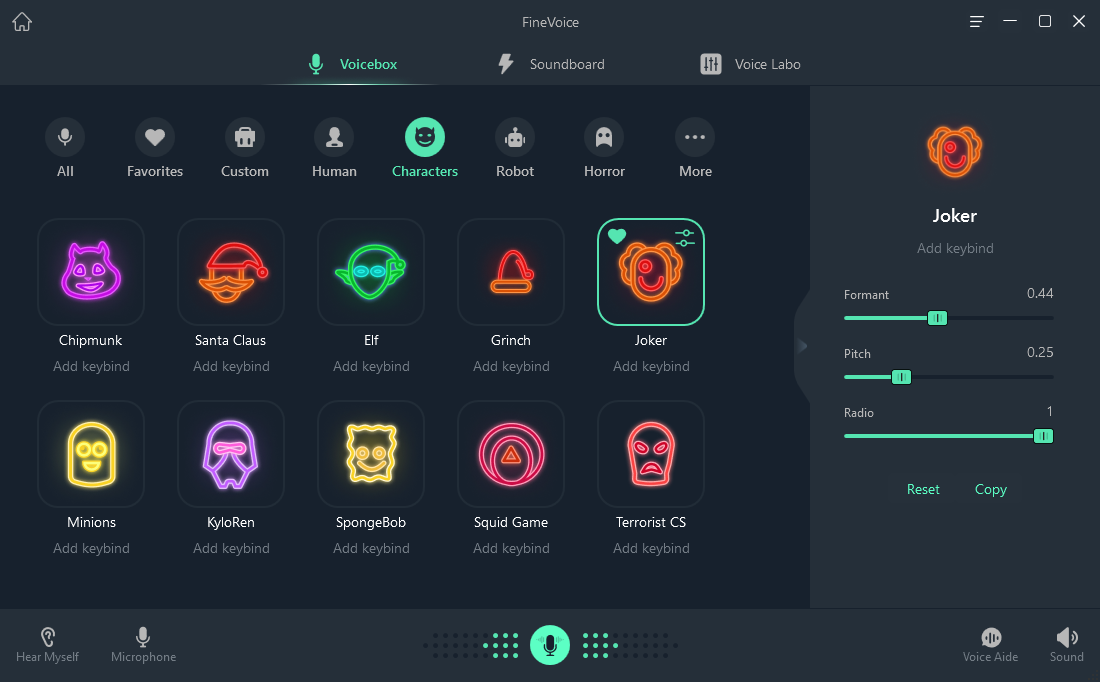 Features:
Over 200 sound effects plus more than 30 voice effects.
Change your voice in real-time.
No learning curve is needed, thanks to its simple interface.
It offers other functions like text-to-speech and audio extractor.
It comes with custom voice creation.
It has other additional benefits, such as being an audio recorder and file voice changer.

Related article: How to Sound Like Chewbacca: The Top 5 Chewie Voice Changers.
MorphVOX
If you want to change your voice and sound like a different FNaF character, you can check out MorphVOX. This FNaF voice changer app lets you combine different sound effects and background sounds to disguise your voice. You can use it with different apps and games to trick your friends. Moreover, it works with various online chats and all voice platforms.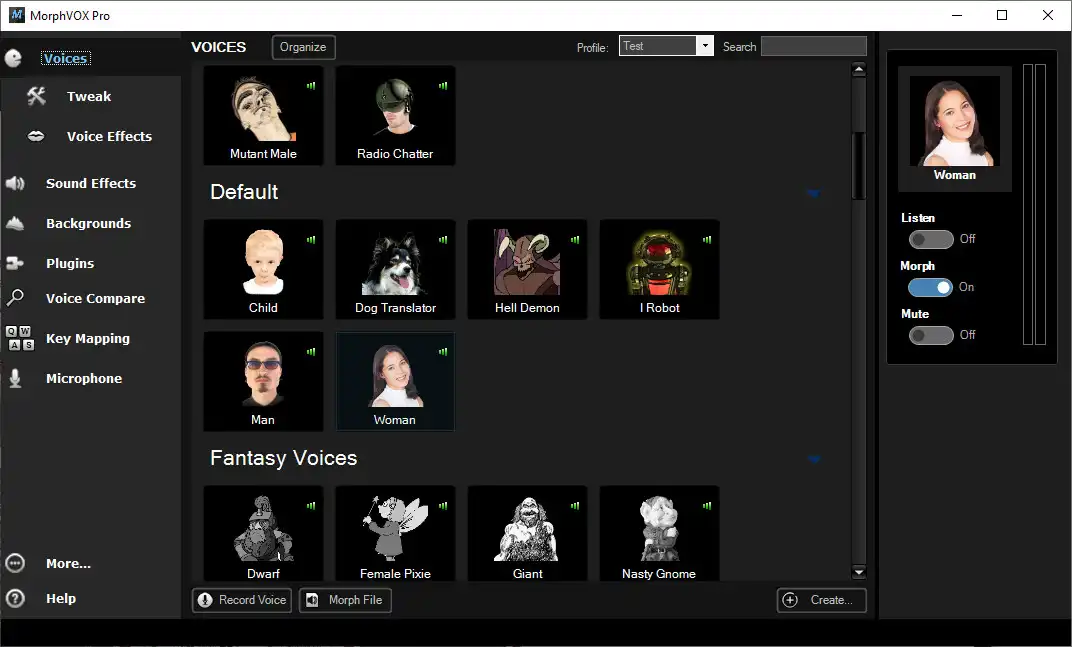 Features:
It has low CPU usage.
Has a vast sound effects library.
It has excellent voice-changer algorithms.
Allows adding background noise to imitate different environments.

You can also read this article: Is MorphVOX Safe? Review and Alternative Recommendation.
Voicechanger.io
Voicechanger.io is an online voice changer app that you can use to get the best Glamrock Freddy's voice in real-time. You can easily change your voice online to test the voice changer's numerous voices. You can upload your audio file or use your microphone to change your voice as you speak.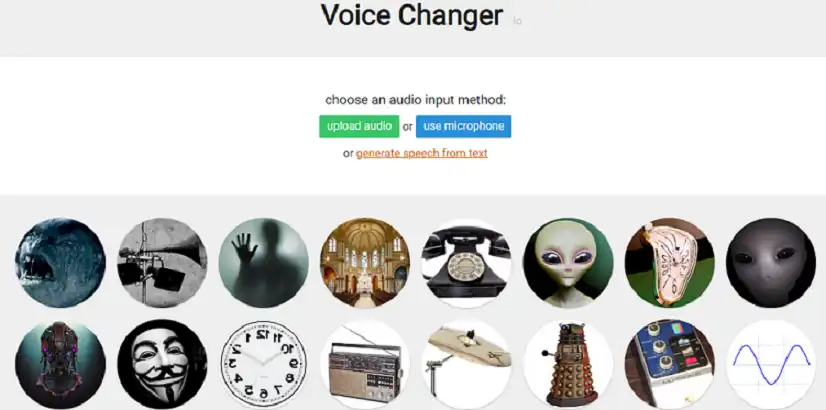 Features:
It has over 100 sound effects.
It supports uploading audio files to change their voices.
It's free to use.
You can use it to change your voice's pitch.
It lets you add distortion and an echo to enhance your voice.

Voxal Voice Changer
Do you want to sound like any FNaF character you like? Then you need Voxal Voice Changer. This is a voice changer app that works with macOS and Windows. You can use it to change your voice with different effects and filters, such as a man, woman, child, robot, monster, or anything else you can imagine. You can also create your own FNaF voice effects with advanced editing tools.
However, many users complain about the compatibility and crash issues of Voxal voice changer, which makes some of them look for Voxal voice changer alternatives.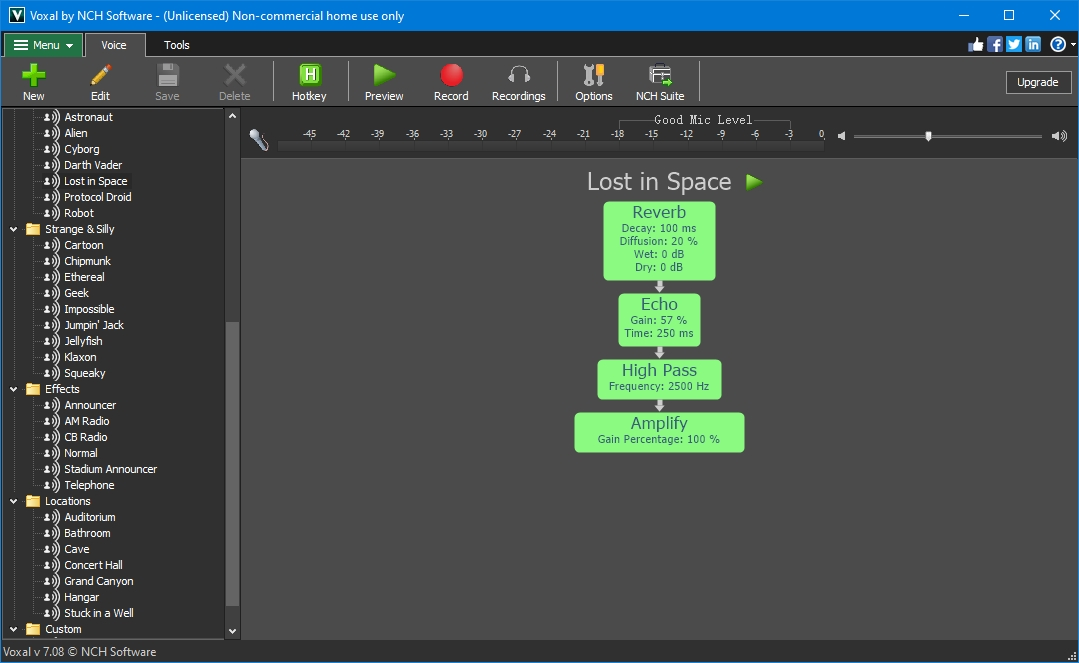 Features:
It has low CPU usage.
It comes with numerous background noise effects.
You can change the voice in real-time.
It offers different versions to support voice customization.

Clownfish Voice Changer
Clownfish is a Windows voice changer that works on the system level. It is the ideal solution for anyone looking for an FNaF voice changer to download and install on their device.
Once installed, you can change any voice that uses your microphone. And Clownfish also has a soundboard function where you can unleash more of its potential.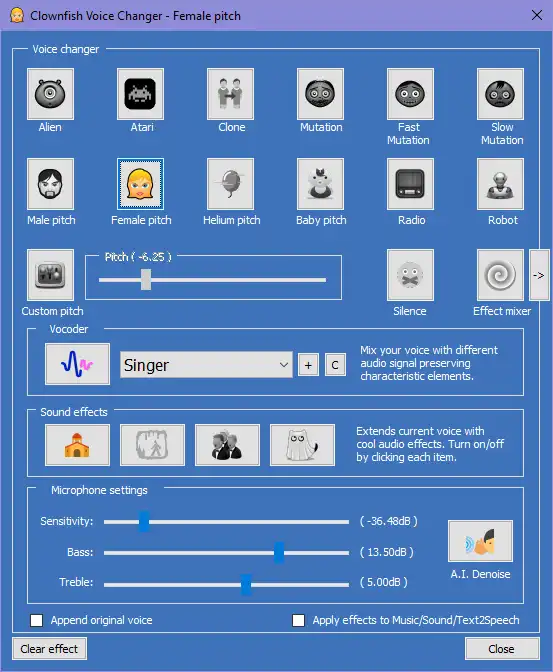 Features:
It works with Windows OC.
It supports VST effects.
It supports uploading audio files.
You can change the microphone settings.
It comes with 16 interface languages.

You may also like: Is Clownfish Voice Changer Safe? Get Best Clownfish Alternative.
AV Voice Changer
With AV voice changer, you can utilize it with numerous chat and game platforms, and you will enjoy its quality sound and enhanced audio output. AV voice changer lets you imitate your favorite FNaF character, and you can create unique custom voices on your Windows PC.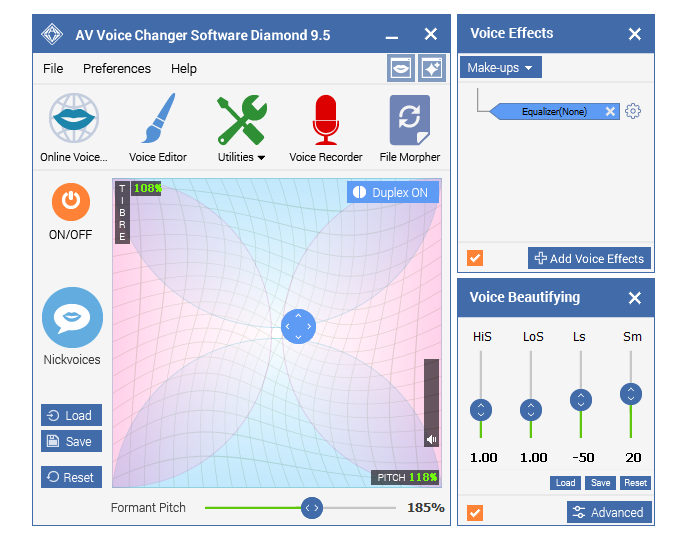 Features:
It comes with advanced audio capture.
It can be used as a voice editor and recorder.
It is stable and fast.
It supports Windows systems.

Conclusion
FNaF has fantastic animatronic characters, and you can change your voice to imitate your favorite character using the 6 FNaF voice changer apps we've presented in this post.
However, if you are looking for the best FNaF voice changer app that offers the most features and benefits, we recommend you try FineVoice. Don't wait any longer and download it today! You won't regret it!