To make your voice more charming and authentic, you can add a radio voice effect to your video or audio. To do this, what you need is a radio voice changer.
This post aims to sort out some best radio voice changers for you. You can pick one based on your preference.
3 Best Desktop Radio Voice Changers
#1. FineVoice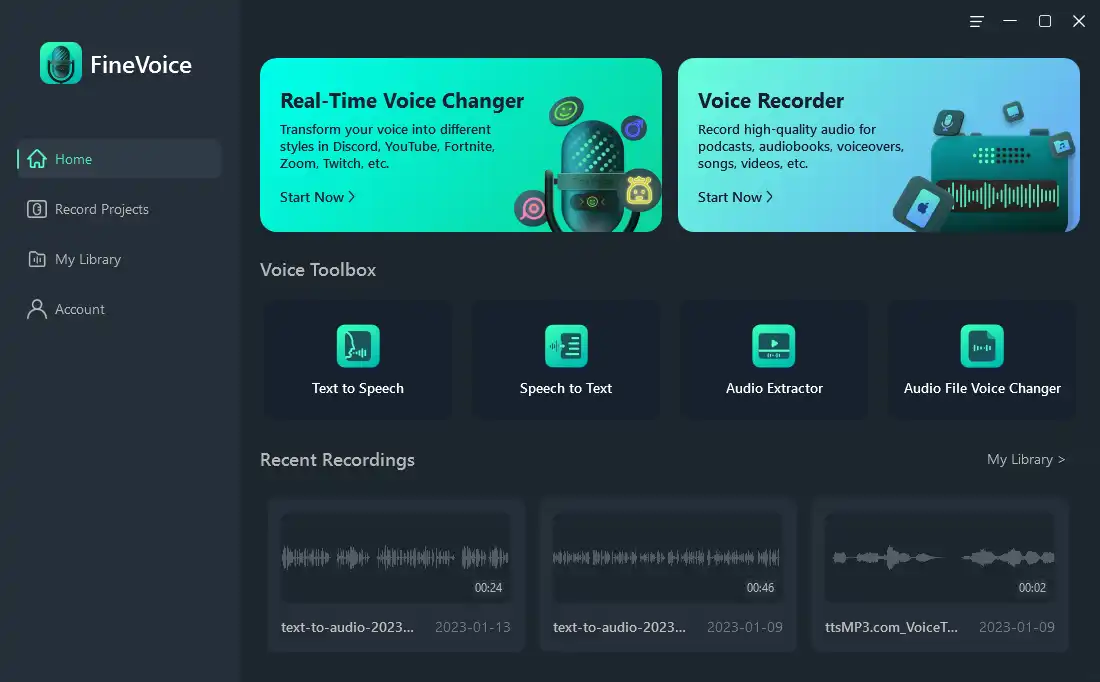 FineVoice is a radio voice changer for Windows. It offers 30+ voice effects in the Voicebox including CS, horn, walkie talkie, Santa Claus, Minions, and more. What's more, this software has hundreds of soundboards. It's easy to set up the software. You can quickly get a radio voice in simple steps.
FineVoice is a voice changer that works in various scenarios such as online chatting, gaming, streaming, conferencing, and more.
Main features:
It's a real-time voice changer.
It provides 30+ funny voice effects.
It offers 200+ sound effects for many platforms.
You can add audio files to the soundboard to create your custom soundboards.
You can create many custom voices with 28 audio effects in Voice Labo.
How to get a radio voice with FineVoice?
Step 1: Download and install the FiveVoice program on your pc.
Step 2: Open FineVoice on your computer. Click the Real-Time Voice Changer located on the main interface.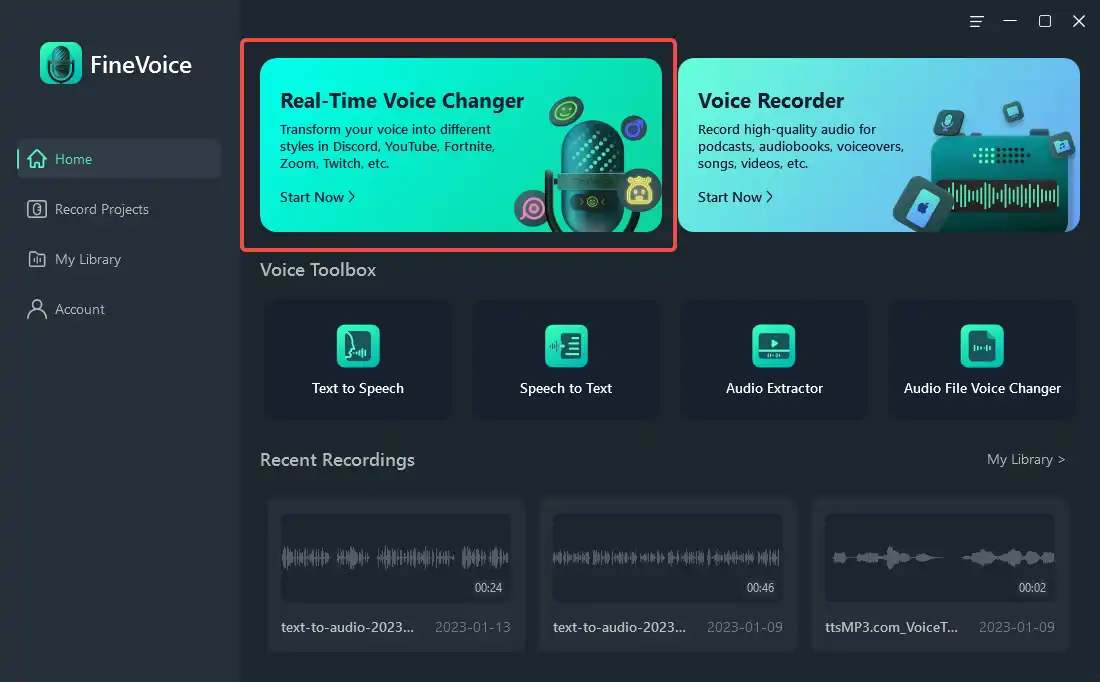 Step 3: Click the Voice Aide button on the right corner of the screen, and then choose the input and output audio devices.
Step 4: choose Voicebox and click More, at last, click Devices.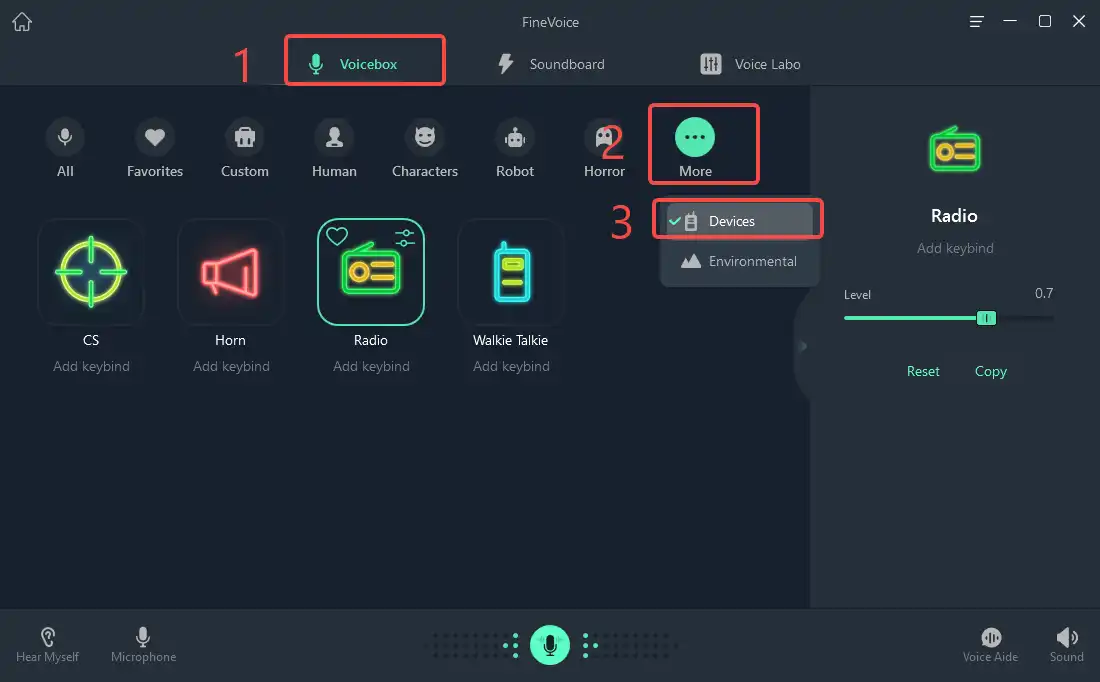 Step 5: Check to Hear Myself at the bottom of the interface. Choose the Radio effect. Then speak into your microphone and you can hear your modified radio voice.
Want to change your voice online? Try this FineShare Online Voice Changer.
#2. Clownfish Voice Changer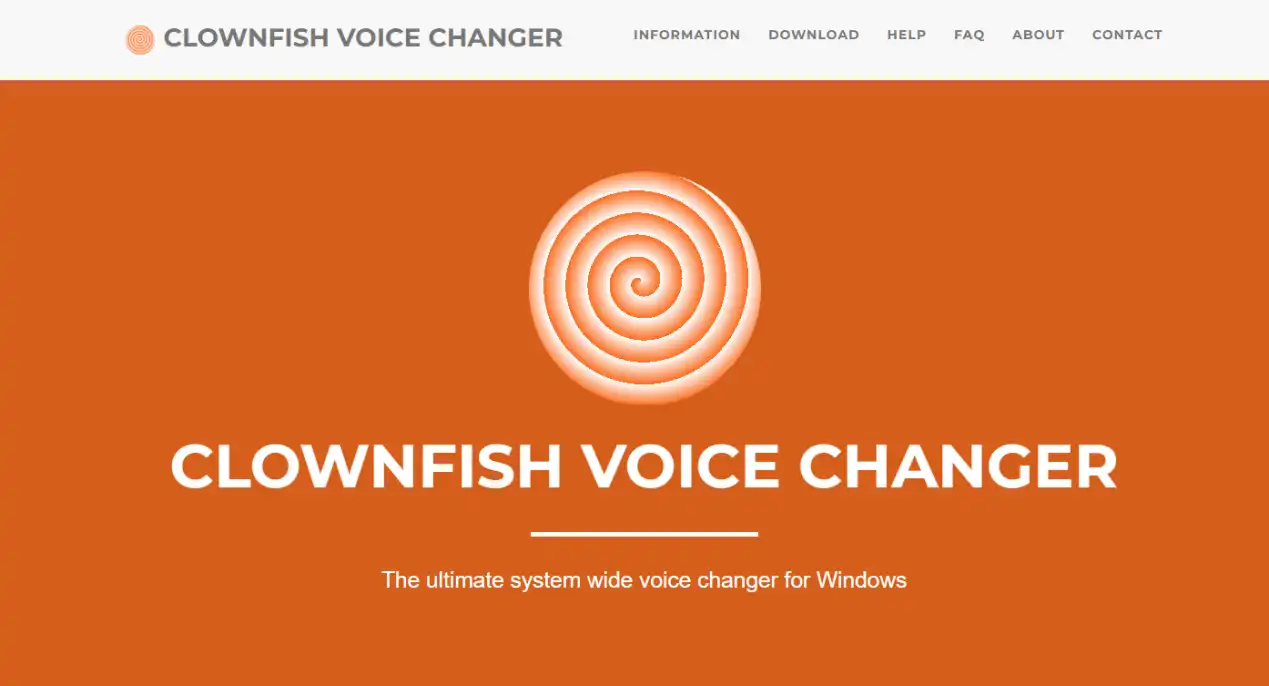 Clownfish Voice Changer is a free radio voice changer installed on the system level. You don't need to set it as an input audio device and your voice will be modified automatically in chat platforms.
Main Features:
It's an easy-to-use software with a clean interface.
It offers 12 voice effects including radio, male, female, robot, etc.
You can customize your voice.
It supports Windows 7/8/10/11 and Linux OS.
How to use the radio voice in Clownfish Voice Changer?
Step 1: Download and install Clownfish Voice Changer.
Step 2: Find the applicationVoice Changer logo icon in the system tray bar. Right-click on the app and check Hear microphone option.
Step 3: Click the Turn On button to turn on the app.
Step 4: Click Set Voice Changer and choose Radio. Now your voice will sound like a radio. If you want to stop the radio effect, you can click the Clear effect button.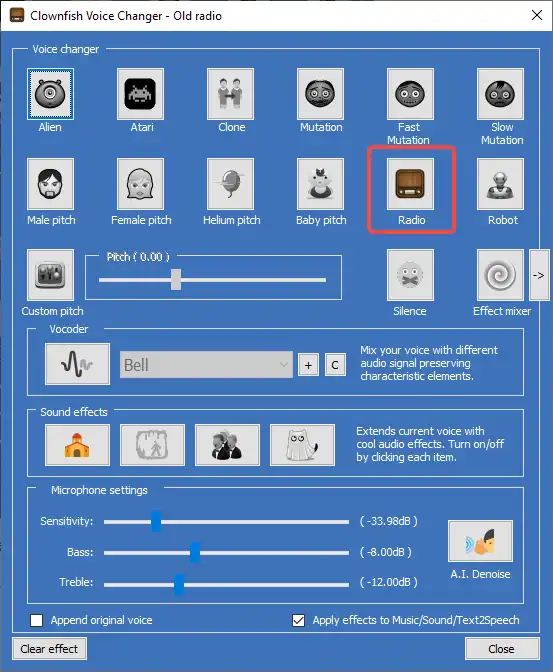 #3. Voicemod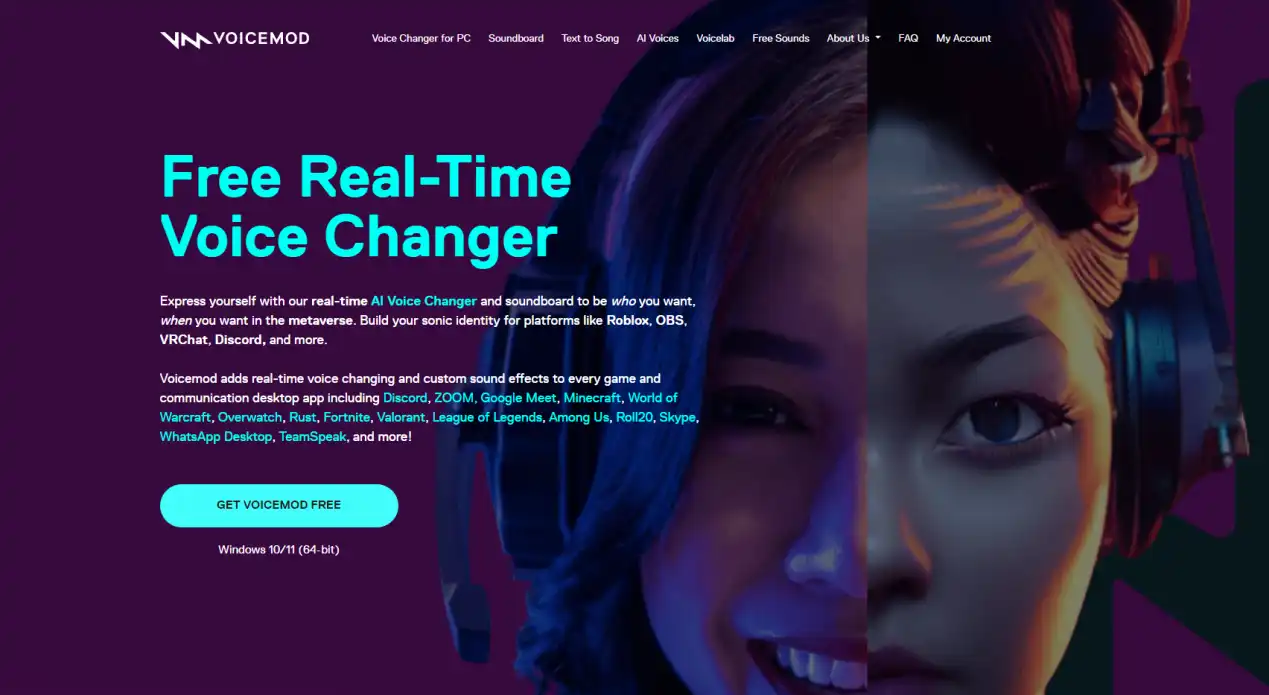 Voicemod is another radio voice changer that allows you to change your voice whether you're streaming, playing games, conferencing, etc. It now adds an AI voice modifier to sound like a man, woman, demon, robot, etc.
Main Features:
It offers 100+ voice effects in Voicebox.
It brings you every month-themed sounds.
You can custom sound effects on every app.
The Voicelab enables you to create your voice filters.
How to create a radio voice with Voicemod?
Step 1: Download and install Voicemod on your computer.
Step 2: Launch Voicemod and select your microphone as the input device.
Step 3: Turn on the Hear Myself and Voice Changer at the bottom of the Window.
Step 4: Click Voicebox at the left menu and scroll down to find Radio Demon.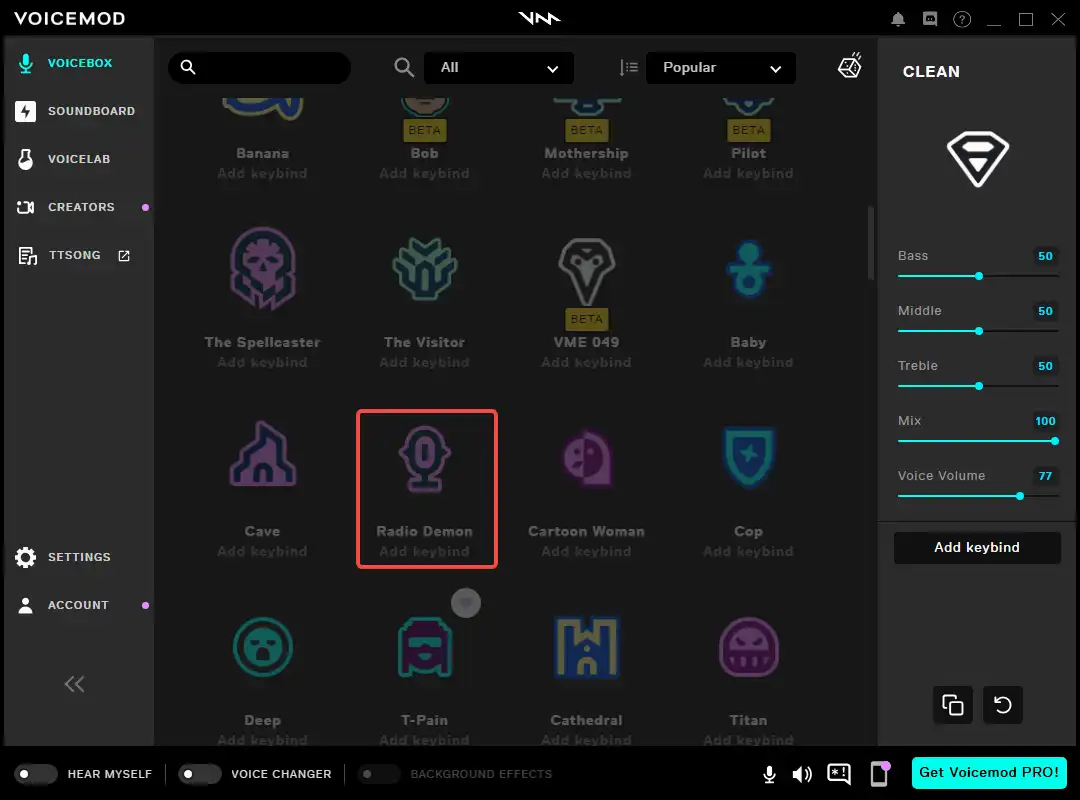 Step 5: Now speak with a radio voice and enjoy it.
Read this post to get more free radio voice changers: 15 Best Free Voice Changers and Plugins for PC, Mac, Android, and iOS
Conclusion
The above software can help you to get radio voice. Each radio voice changer has its advantages. You can try them now and find the best one.
Try FineVoice for Free
Powerful real-time voice changer for tuning your voice in gaming, streaming, and chatting. It comes with various voice & sound effects and supports creating custom voice. Get it for free.