Revenant is one of the most dominating characters of Apex Legends and is also a favorite pick for many players. But some players also like the deep husky voice, which has all the threat and bass everyone loves. If you are also one of those, and want to sound like him, here is the guide for you.
In this article, we've listed the 6 best Revenant voice charger tools, which will convert your voice to this amazing character while you play Apex Legend or any other game. Can't wait to be the Revenant? Let's Go!
Who is Revenant?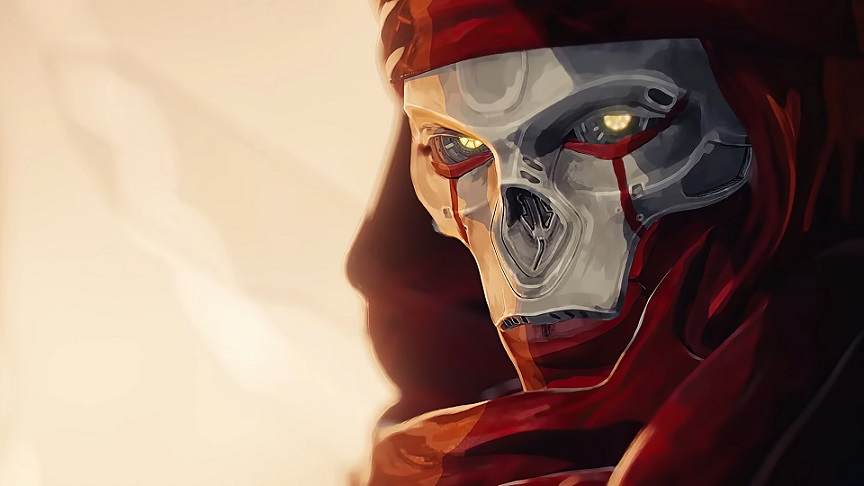 Revenant is a character from the popular game Apex Legends, where he charms players with his eerie yet incredible voice. Many people love the voice of the Revenant, as it makes the gameplay more immersive. His unique voice and mood reflect his dark past and complex personality. Also, the intense tone reflects the character's true nature because he is immortal. The Revenant's devilish voice makes his character more appealing.
6 Top-tier Revenant Voice Changers
#1. FineShare FineVoice
FineShare FineVoice is an excellent voice changer being feature-rich and versatile. It allows you to get a new voice in various situations including live streams, games, and online chats.
Plus, if you love the voice of Revenant, you can easily create it in the Voice Labo function of this software. There are 28 different audio effects such as delay, reverb, equalizer, and more for you to choose. You can also save your custom effects for later reuse. Moreover, this Revenant Apex voice changer also has the flexibility to adjust the frequency and balance of sound to get the ideal performance.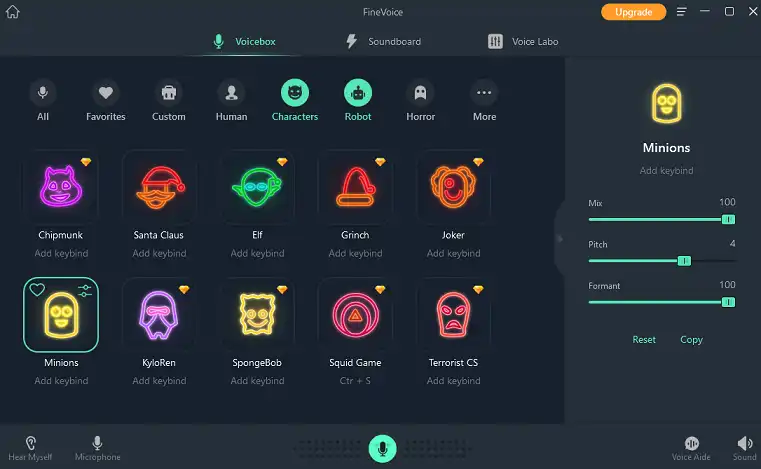 Pros:
Natural & expressive voice
Multiple effects to choose from
Customization options for personalized output
High-quality audio output

Cons:
Only suitable for Windows

#2. Voxal Voice Changer
Voxal Voice Changer is also an excellent Revenant voice changer that you can use to apply effects in real-time using a microphone or other audio input device. If you like, you can also apply effects to the existing files. It stores the effect of voice modification for future use.
Moreover, it can help you to create unlimited custom voice effects. And it works with almost all existing applications and games. You can easily create voices for characters in audiobooks.
Plus, it takes up very little space, and CPU usage will not affect other running applications. It has a simple and intuitive interface. You can change the background voices and switch between different sounds using custom hotkeys.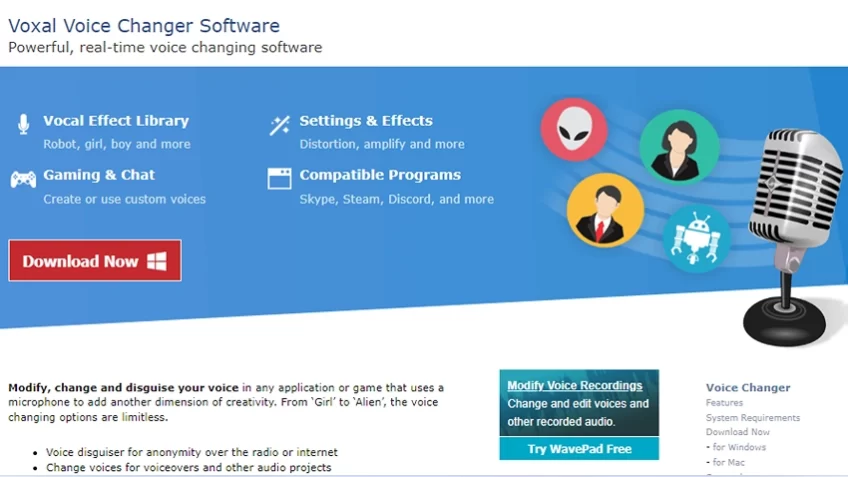 Pros:
Effects can be applied to existing files
Apply effects in real-time
Load & save effect chains
Vast vocal effect library

Cons:
Some users may find the interface too simple
Limited audio file compatibility

#3. MorphVOX
MorphVOX is great voice-changing software that allows you to customize your sound with various its features. Many different voices are available. You can adjust these sounds to create more sound combinations.
You can add background sounds while you are speaking. To trick your friends, you can sound like you are in a traffic jam or a shopping mall. Although it is a secure application, if you are concerned about MorphVOX safety, make sure to download it from its official website.
Anyways, it has an ultra-quiet background cancellation feature. You can conveniently edit your voice and convert it to Chipmunks or other characters' voices. Also, you can add drumroll sounds, creepy effects, or cartoonish sounds with a simple keystroke.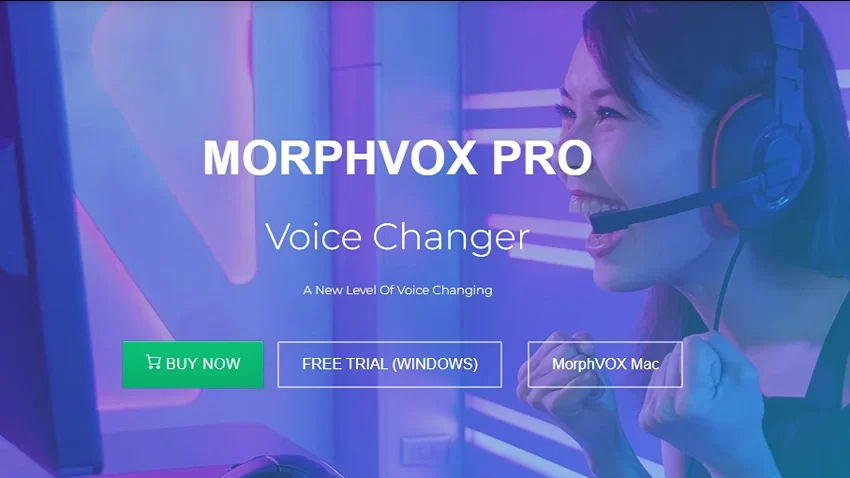 Pros:
Superior voice-changing algorithms
Multiple free sound packs
Background customization available

Cons:
Some premium features require purchasing

#4. Clownfish Voice Changer
Clownfish Voice Changer allows you to modify your voice before sharing it via chat apps since it has a dozen pre-installed voice presets. You can create your customized voice pitch or use its built-in music player with a playlist and advanced audio controls.
This Revenant Apex voice changer is integrated with virtual studio technology (VST) plugins to create custom sounds. Plus, you can change your voice for Steam, Skype, Hangouts, TeamSpeak, Mumble, Discord, etc. The Music playlist window lists songs and buttons for easy playlist management, music volume control, and a control bar for adding effects.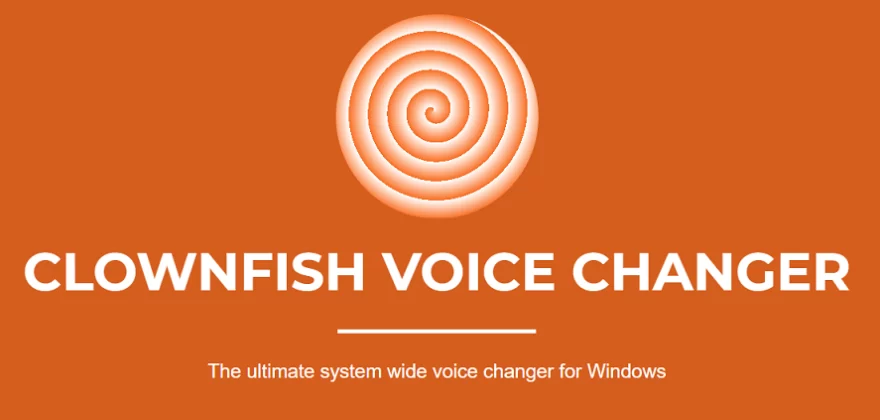 Pros:
Features music playlist Window
Offers premade voice presets
Simple & user-friendly interface

Cons:
Limited voice customization options
Does not work well with some chat platforms

#5. FineShare Online Voice Changer
FineShare Online Voice Changer is an innovative AI-powered tool that allows you to modify your voices for various projects. Whether you want to add a touch of fun to your audiobooks, dub videos with your favorite celebrities or fictional characters, or simply change your voice gender, FineShare offers 87+ voice effects to suit your needs.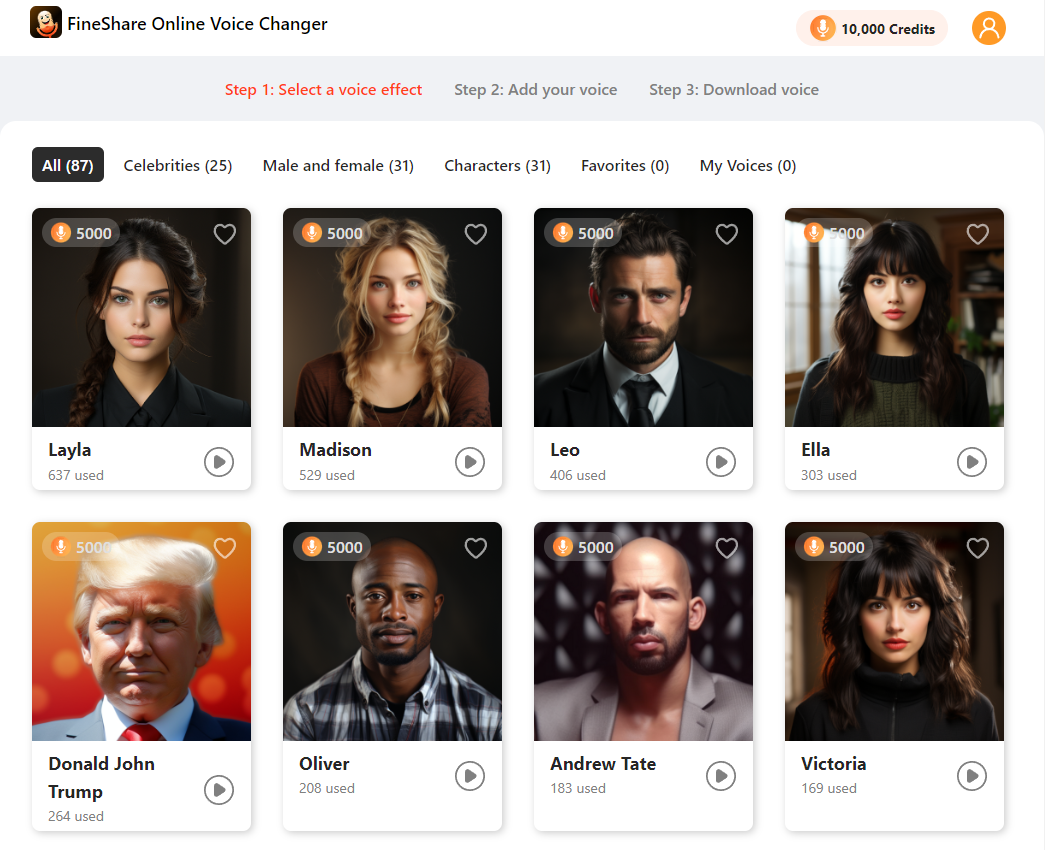 Pros:
Abundant voice effects
Fast conversion speed
Free to use
Cons:
#6. Voicechanger.io
Voicechanger.io is also one of the best free voice changer tools, being browser-based. You can use the generated sounds in games and online chats to hide your identity or for fun. You can also initiate audio conversion by speaking into the microphone or uploading a pre-recorded audio file.
With this, Revenant voice changer, you can also adjust parameters like speed, pitch, and echo. Plus, the easy-to-use interface and variety of sound effects and filter options are useful in various situations. You can convert audio directly within the website without installing or setting up special software.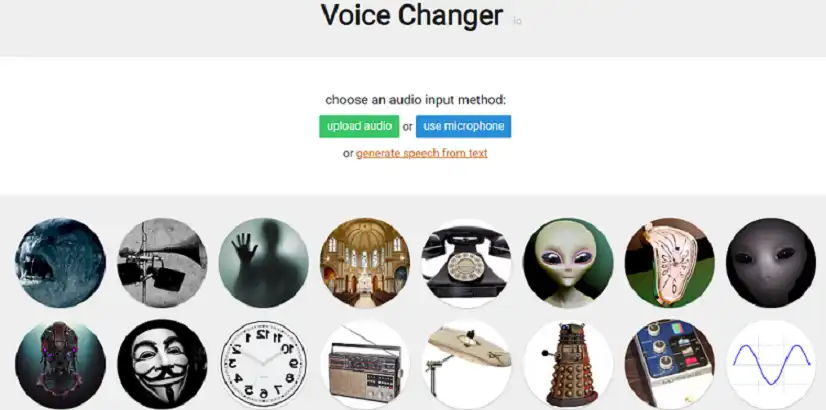 Pros:
Provides a diverse selection of voice effects
Change voice online
Accessible from any internet-connected device
Multiple entertainment purposes

Cons:
It requires a stable internet connection
Less control over specific parameters

Conclusion
Revenant has been a strong character of Apex Legend, but you might be attracted to his voice too. So, pick a Revenant Apex voice changer from the above list and become this stealthy character in a few clicks. Although each software is great, we will recommend using the FineShare FineVoice since it has more features in the free version, and produce a lifelike sound. Moreover, the quality is also top-notch, giving your listener a feel of Revenant. Otherwise, you are free to select what you like. Enjoy!