Do you want to make your voice sound cute, funny, and high-pitched like Slater Kodish, the famous TikTok and Twitch star? He uses a voice changer to spice up his gaming and comedy videos with different voice effects and filters.
In this article, we will introduce the 3 best Slaterkodish voice changers that you can try.
Learn More Information about Slaterkodish
Slaterkodish is a popular TikTok and Twitch star who is known for his gaming and comedy videos. He uses a voice changer to make his voice sound high-pitched, cute, and funny. He sounds like a child, a robot, a monster, a hacker, or anything he wants.
Slaterkodish was born on March 10, 1994, in the United States. He started his online career as a gamer, live streaming his gameplay of various video games such as Call of Duty, Fortnite, Warzone, and more. He gained more fame when he joined TikTok and started sharing clips from his live streams, gaming tips, hacks, tricks, sketches, and memes.
Slaterkodish has over 2 million followers and 50 million likes on his TikTok videos. He also has over 800 thousand subscribers and millions of views on his YouTube channel, where he posts his full videos.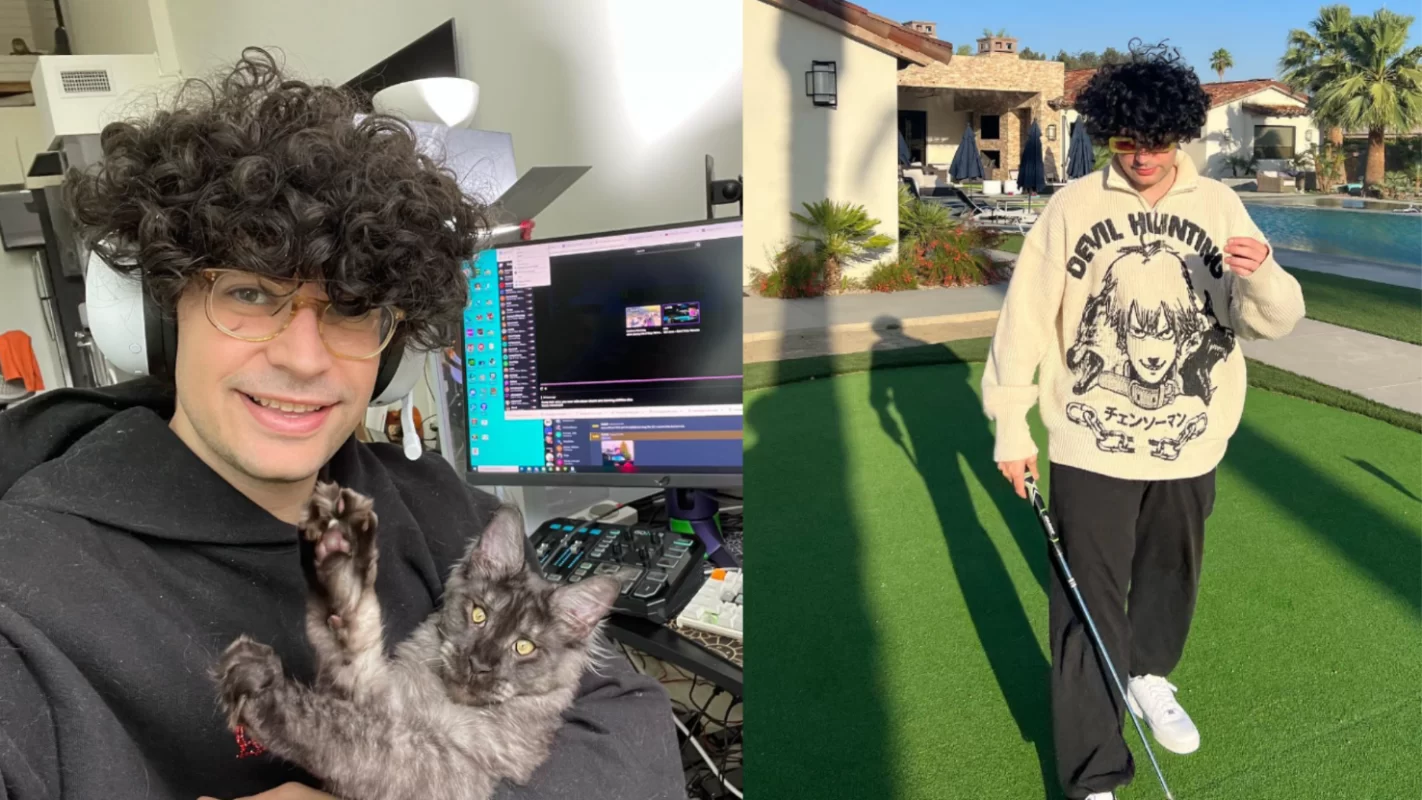 Top 3 Slaterkodish Voice Changers
Here are the 3 best Slaterkodish voice changers that you can try.
FineShare FineVoice
Do you want to impress your friends and fans with amazing voice effects and filters? Try FineShare FineVoice, the ultimate AI digital voice solution for you! It's a powerful and easy-to-use tool that lets you optimize and enhance your voice in various ways.
Whether you want to sound like a celebrity, a cartoon character, an animal, or anything else, FineVoice can make it happen. You can also add fun voice effects, such as echo, reverb, distortion, and more. FineVoice can work with all your favorite video conferencing and streaming apps, such as Zoom, Skype, Discord, OBS Studio, etc.
But that's not all. FineVoice can also help you with other voice-related tasks, such as:
Text to Speech: Generate realistic and natural voiceovers for your videos, podcasts, audiobooks, etc. Choose from multiple languages and accents.
Speech to Text: Turn your important recordings like lectures and meetings into text to study and work more efficiently. Support multiple languages and formats.
Audio Extractor: Extract audio files from video files with high quality and speed.
File Voice Changer: Change the voice of any audio file with ease. You can also adjust the pitch, speed, volume, etc.
So, download FineVoice now and unleash the charm of your voice with AI.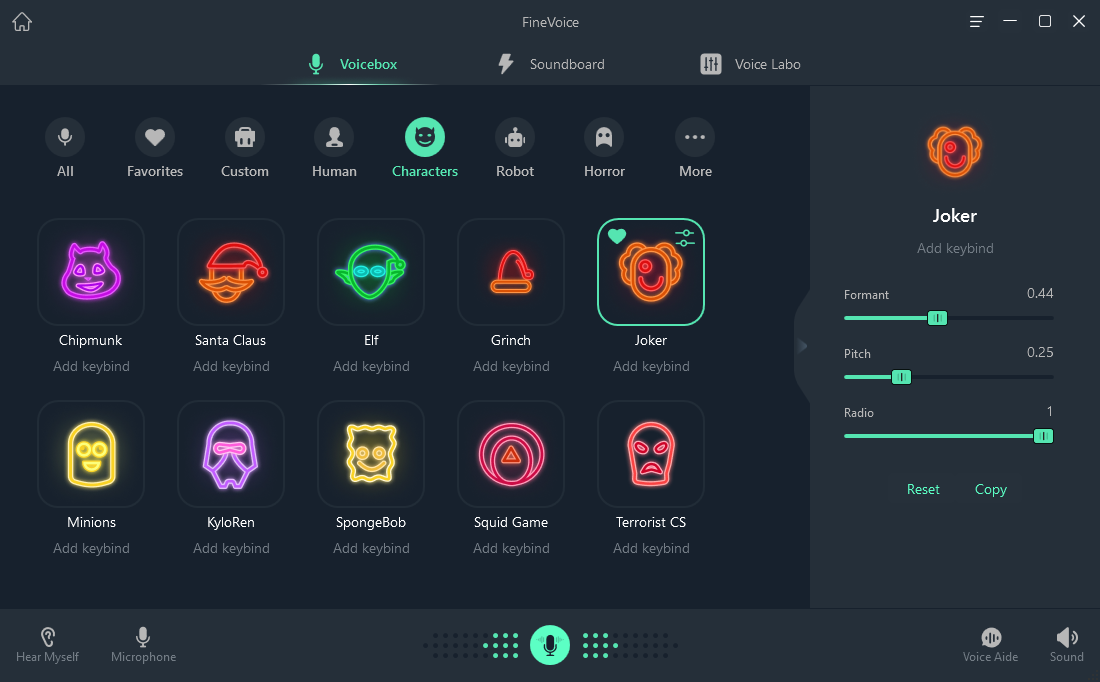 You can also try FineShare Online Voice Changer. It's a web-based tool that can change your voice in real time. It's popular among people who want to have fun, be creative, or protect their identity online.
Voice Changer Plus
Voice Changer Plus is a fun and free voice changer app that works on iOS devices. It's one of the best Slaterkodish voice changer apps for iPhone, iPad, and MacOS users. It lets you transform your voice with over 55 voice effects, such as Slaterkodish, Helium, Stormtrooper, Darth Vader, and more.
Voice Changer Plus has a simple and friendly interface that shows all the effects with an image that shows their function. You can use it to record your voice, apply the Slaterkodish filter and share it on TikTok or other social media platforms. You can also use Voice Changer Plus to make funny ringtones or notifications.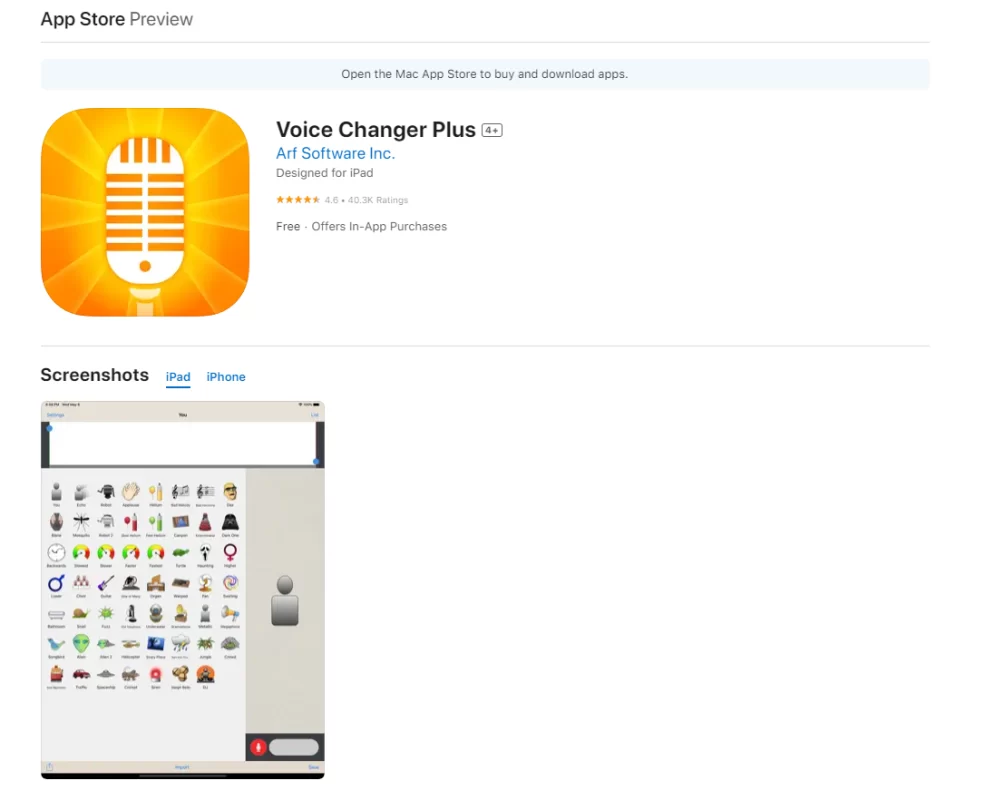 VoiceFX
Do you want to sound like Slaterkodish who makes hilarious gaming and comedy videos with his voice changer? If you answered yes to it, then VoiceFX is the app for you on Android devices! It has over 40 voice effects, including Slaterkodish, Squirrel, Batman, Monster, Ghost, and more.
VoiceFX is a powerful app and plug-in that lets you change your voice and your music with awesome audio effects. You can also hear your voice live with effects and talk with people live with transformed voices. You can even broadcast your changed voice live to your media players or web browsers. It also lets you clean up the noise and echo from your recordings using NVIDIA Broadcast SDKs.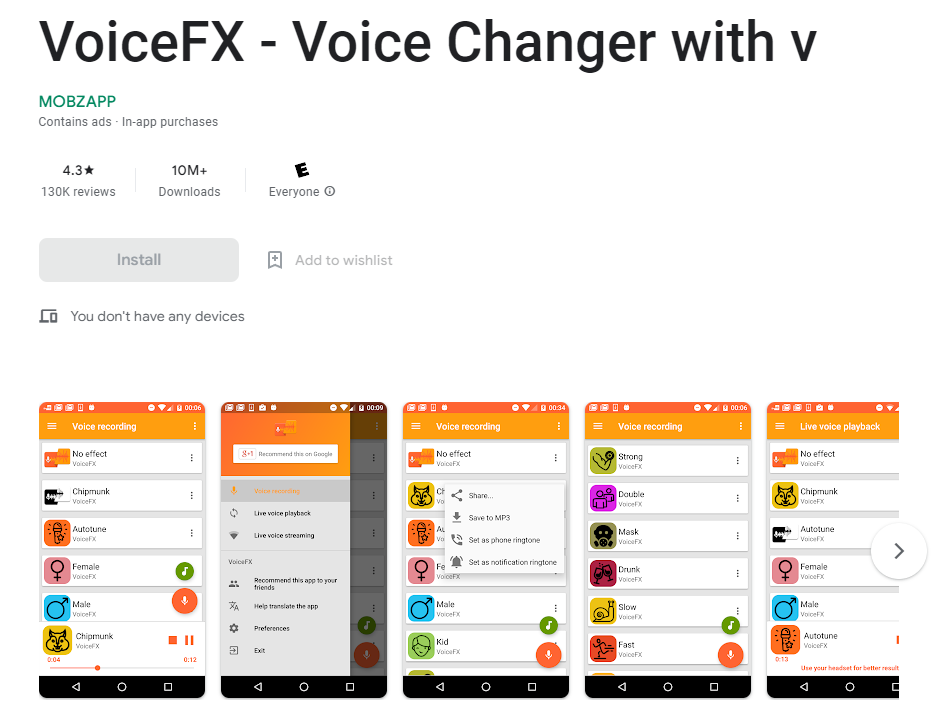 Conclusion
Slaterkodish voice changers offer an exhilarating journey into a realm of limitless possibilities, where you can embrace new voices, dazzle with celebrity-like impressions, and engage your audience like never before.
So, if you're ready to embark on an adventure that will propel your TikTok presence to unprecedented heights, look no further than FineVoice. Unleash your creativity, immerse yourself in new characters, and let your voice shine as you become the TikTok star you were always meant to be.
FAQs about Slaterkodish
What is the Slaterkodish Voice Filter?
The Slaterkodish voice filter is a voice effect that makes your voice sound like Slaterkodish's. It is named after him because he uses it frequently in his videos. It is a high-pitched, childlike voice that sounds hilarious and adorable.
What Games Does Slaterkodish Play?
Slaterkodish plays various video games, such as Call of Duty, Fortnite, Warzone, and more. He live streams his gameplay on Twitch and shares clips from his live streams on TikTok and YouTube. Additionally, he creates jokes, doodles, hacks, and tips for video games.
How Much Does Slaterkodish Earn?
Slaterkodish earns money from various sources, such as YouTube ads, Twitch subscriptions and donations, TikTok sponsorships, merchandise sales, and more. Although his exact net worth is unknown, estimates place it in the thousands to millions of dollars range.