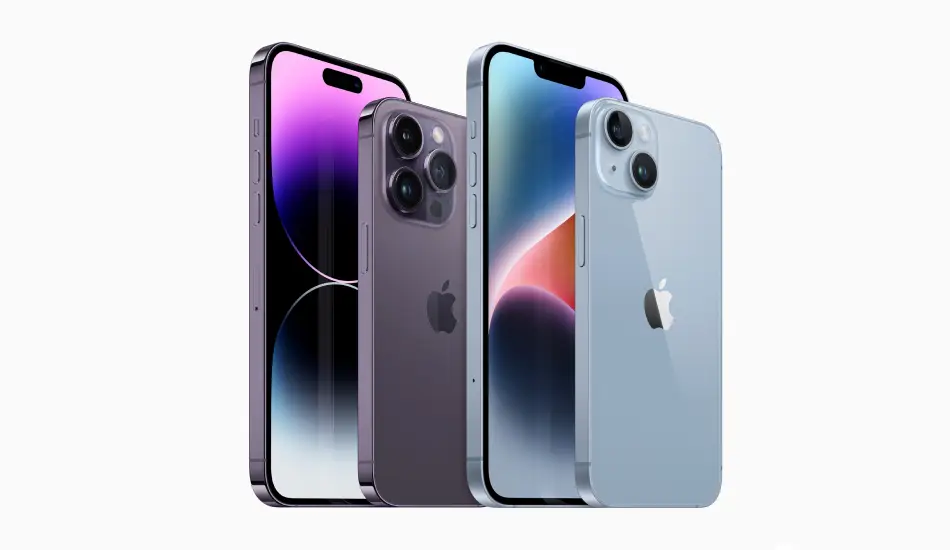 This week, Apple announced its new iPhone member – iPhone 14, with a new design for the Pro edition, a new color Deep Purple and new features including Satellite Emergency Calls, Better Cameras, Always-On Screen, etc. The price of the iPhone 14 starts from $799. Preorders start on September 9th and shipping starts on September 16th.
iPhone 14 Size, Chip & Price
– iPhone 14: 6.1″ – A15 – from $799
– iPhone 14 Plus: 6.7″ – A15 – from $899
– iPhone 14 Pro: 6.1″ – A16 – from $999
– iPhone 14 Pro Max: 6.7″ – A16 – from $1099
FineCam Already Supports iOS 16 & iPhone 14 Models.
FineShare FineCam 1.5 already supports iOS 16. Therefore, it would work well with all iPhone 14, iPhone 14 Plus, and iPhone 14 Pro. Although Apple has announced a new feature named 'Continuity Camera' which enables you to use iPhone (iOS 16) as a webcam, it has limits on the operating system and hardware. If you would like to set up your iPhone as a flexible webcam, hide the messy backgrounds, add multiple scenes, place a brand overlay, and more for live video, FineCam would be the best bet.