If you are looking for a precise way to see how you look before others, a selfie or a mirror are not the best options. Yes, they show how you look, but the image is reversed, such that if you raise your right arm, the mirror displays like it's your left arm being raised.
However, an online mirror reverses the image that a selfie or a mirror would show you. Thus, instead of seeing an inverted version of you, you see the real you. That said, this post will introduce 5 free online mirrors that will show the real you. Take a look!
Top 5 Free Online Mirror Apps to See Yourself
There are many free online mirrors to see yourself, and depending on which you choose to use, their properties may differ, such as ease of use and storage. The good thing is that you can look at yourself before others see you and even test your eyeglasses or makeup. Furthermore, it's a good way of trying your webcam.
Online Mirror with Full Screen – Webcam Test
Webcam Test is an online tool that does more than just test your webcam. It displays other details like the number of colors, webcam name, frame rate, and image quality. In addition, the Webcam Test notifies if your web camera has any issues and gives hints on fixing them.
Furthermore, Webcam Test is a free online mirror full screen. It lets you view full-screen mode.
Follow the steps below to use Webcam Test.
Click here to visit the Webcam Test website.
Select the web camera you want to use.
Click the "Turn on the mirror" button.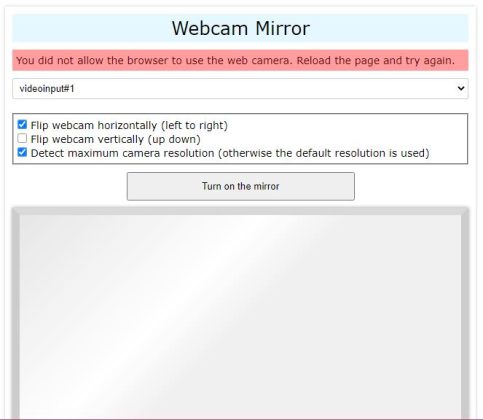 On the pop-up notification, click "Allow" to enable online mirror access to your camera.

The online mirror will open, and you can view the real you.
Free Webcam Mirror Online – Webmirror
Webmirror easily lets you see yourself in the mirror, add filters and effects, and then take a picture if you wish to. The image will then be downloaded to your device.
To use Webmirror:
Click here to visit Webmirror's website.
There are two options, choose either the photo mode or the motion mode. The photo mode lets you use your webcam to take pictures.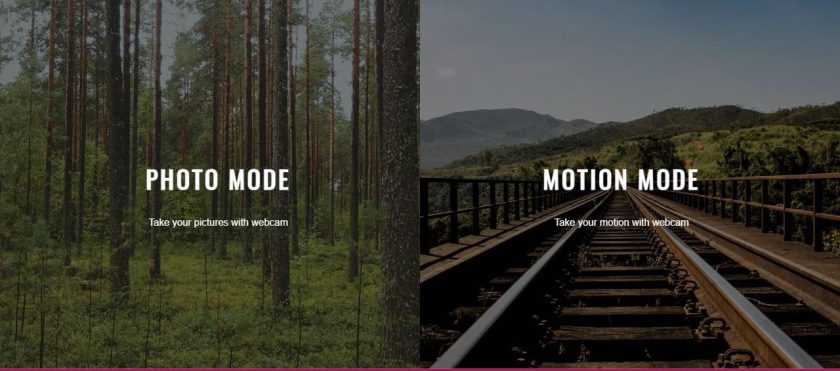 Next, allow the mirror to access your camera. A picture of you will show on the screen.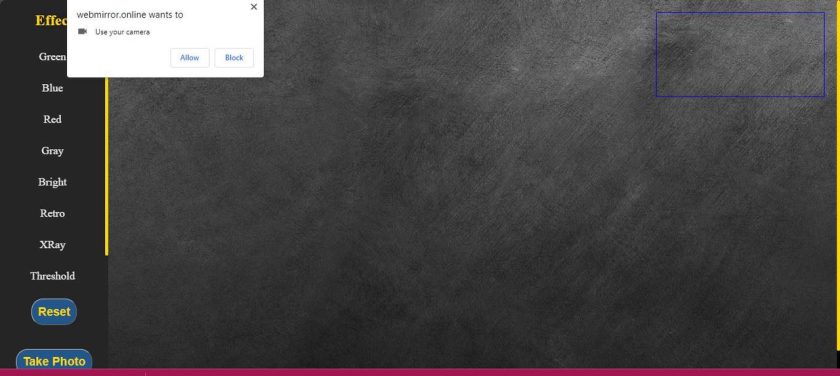 You can play around with the filters to your liking on the left pane before clicking the take photo button.
With just a few easy steps, you've successfully used a free online mirror to see the real you and even take a picture.
Free Webcam Mirror Online – Rapidtables
Rapidtables allows you to see yourself in picture mode. Besides, you can choose to capture a picture and use its different styling options to look great.
Follow the steps below to use the online mirror:
Click here to open the free online mirror.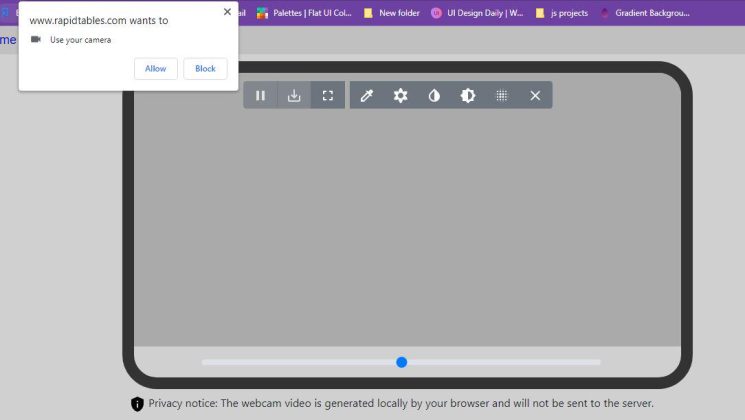 Once it loads, you will need to grant it access to use your camera.
To capture your image, ensure you are set and when ready, click the pause button.
You can download the image by clicking the download button on the screen.
Click either of the stylings available such as blur, invert, grayscale, or contrast, to spice your picture.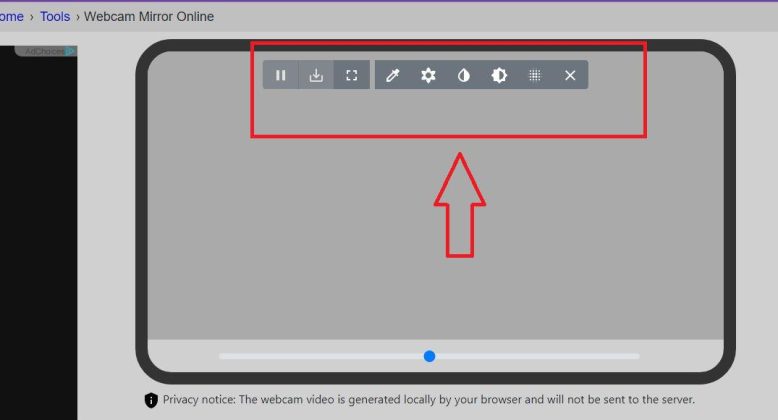 You can click the X button to reset the stylings.
Drag the blue button below to zoom the image
That's it! You now know how to use Rapidtables online mirror.
Free Webcam Mirror Online – Online Mic Test
Online Mic Test offers various tools, such as mic, webcam, mouse, sound, and keyboard tests. The app is ideal for checking your webcam's working and giving you more confidence by looking at yourself. Every reflection is locally stored, and no one can record you using the online mirror.
To get started with Online Mic Test, do the following:
Visit their website by clicking here.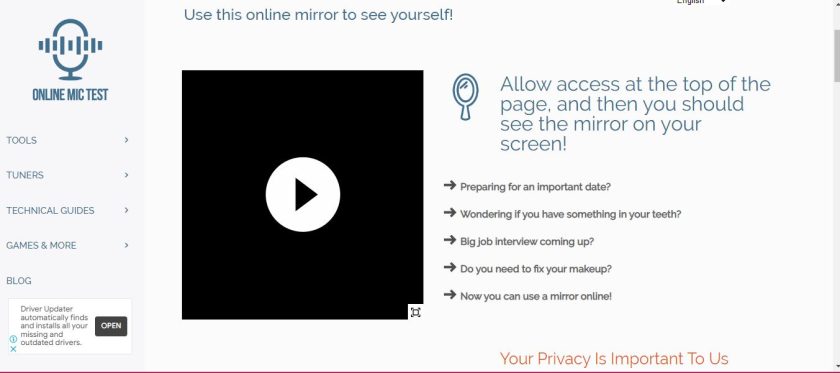 Once on the website, you will see a small screen with a black background and a circled play icon.
Click on the play icon.
A notification will show up requesting to access your camera. Click allow.
That's it! You should now see a mirror image of yourself.
Free Webcam Mirror Online – Full-Screen Mirror
Full-Screen Mirror is an easy-to-use mirror app. It lets you see yourself, but it has no way of adjusting the properties, such as filters or background. Nevertheless, it stands out for the quality of the image.
The steps to use the mirror app are straightforward:
Open the mirror up by clicking here.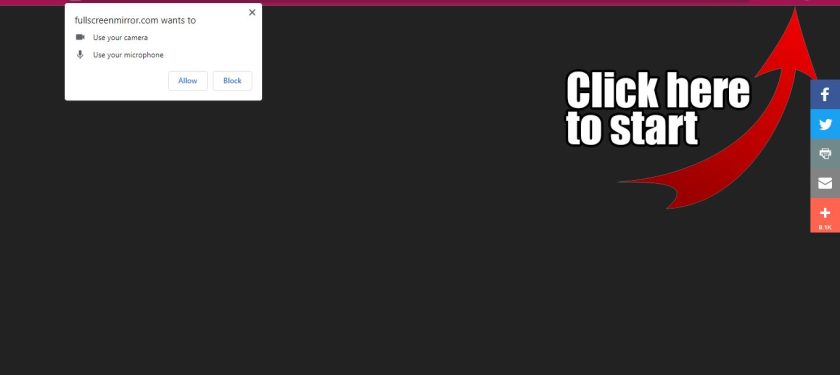 Once the website loads, allow it to access your microphone and camera.
The mirror app will open, and you can see yourself on the screen.
How to Use Free Online Mirror to See How You Really Are
Most free online mirror apps work the same way as highlighted in the apps discussed above. The mirror apps utilize your device's camera, whether a phone or laptop, and display a reflection of you on the screen. As such, they need access to your camera, and as we've seen with the above 5 apps, each requires permission to use the device's camera to display the mirror.
Furthermore, the apps utilize local storage of the device. Therefore, you are assured that your image or video is not being recorded. With some online mirror apps, you can take a picture of yourself. The image will be stored in your downloads folder. However, not all of them support taking pictures.
If the webcam's mirror app fails to work, your device has an issue with the webcam. Therefore, a free online mirror to see yourself is a good way of testing the functionality of your webcam too.
Bonus Tip: How to Mirror, Flip & Rotate Webcam for Recording and Chatting?
After installing and setting up your webcam, sometimes you may meet a video orientation problem. In this case, you can choose to re-setup your webcam manually or correct it using some webcam software. The good news is that FineCam recently added some new features to help you easily correct webcam color, brightness, and orientation. And most of them are free. Get the free version of FineCam on your computer.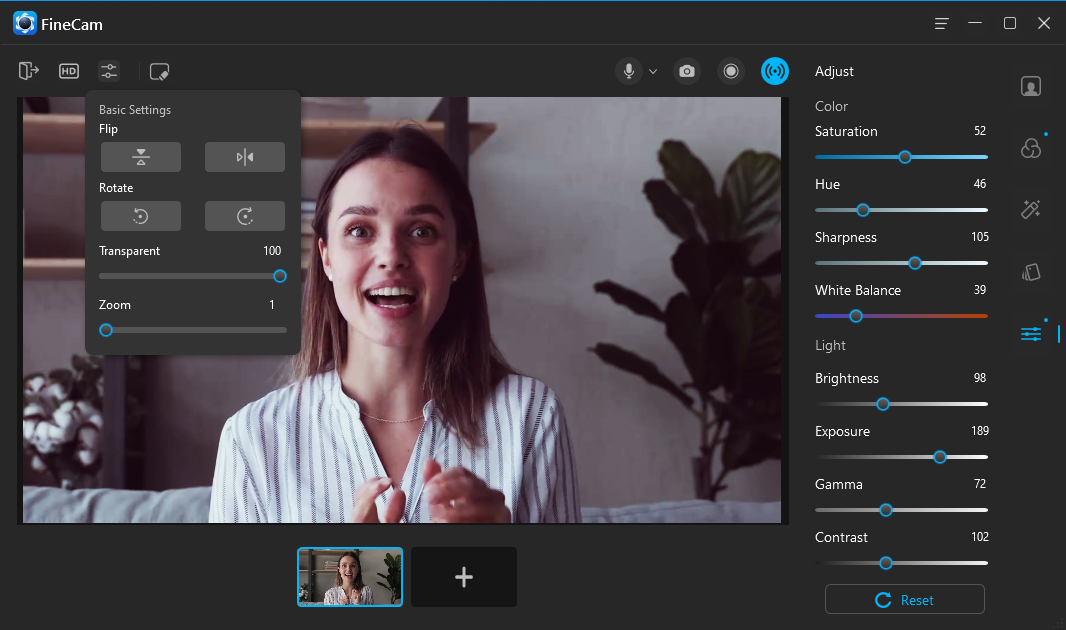 Furthermore, to help you to get a high-quality live video, FineCam helps you turn your iPhone into a webcam, and add filters, effects, and virtual backgrounds that you like.
Conclusion
Suppose you were wondering whether there is a true mirror online free. This post has confirmed so by presenting the 5 best free online mirrors that you can use. A free online mirror app is a quick and effective way to check your makeup and appearance and even boost your confidence for an interview. Feel free to try them out and see which works perfectly for you.