What is EpocCam?
EpocCam is a popular App that turns your Phone into an HD webcam. And it is compatible with almost all major applications like Skype, Google Hangouts, and more. Moreover, its system is easy to set up and navigate. Now Snapchat lenses are available to wear in EpocCam. You can use Snapchat lenses, background blur, and other cool effects while live streaming or video calling.
EpocCam Free VS Paid
EpocCam Free gives a basic experience to turn your smartphone into a (640 x 480) 480p webcam, while EpocCam Pro brings lots of advanced features like Pinch to Zoom, HDR Video, Manual Focus, 1920 x 1080 (1080p), and Dual-Camera for Zoom.
Top 5 Alternatives to EpocCam
EpocCam is available as a free and paid PRO version. Even though EpocCam is good with many videos conferencing and broadcast software, it has some limitations. For instance, adjusting the zoom in/out and tweaking settings in the viewing software is not possible. Moreover, sometimes you may encounter a crash and need to reboot the phone to access the cam.
Suppose you are not happy for any reason and want an alternative to EpocCam. For instance, if you are not satisfied with the lag in the EpocCam while using it, or you can not afford the pro version, and the free version does not offer many features. Following are some excellent alternative apps like EpocCam but with more options.
1. FineCam
FineCam for PC and Mac is an easy-to-use app that enables you to capture video from your webcam, iPhone, iPad, or Android phone, and enhance the live video using cool effects, filters, and background. With FineCam, you can also correct webcam color, brightness, and orientation in a simple way.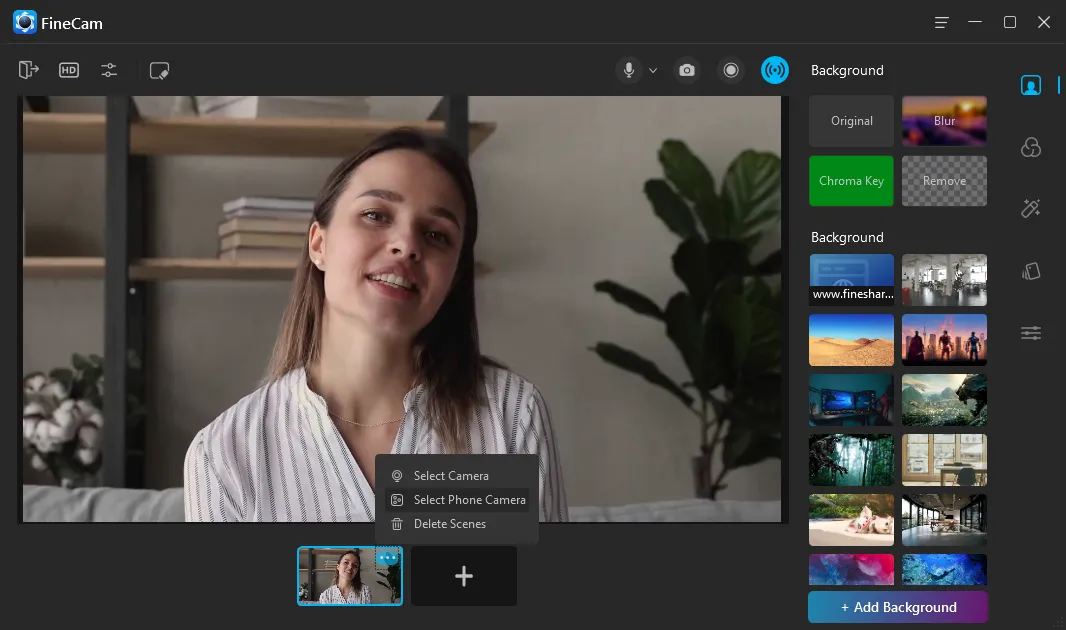 Features
2. iVCam Webcam
iVCam has a better user interface and more features for live video. It offers user-friendly interference, and you can capture images from an ongoing Livestream. Moreover, iVCam is better for you if you use a free version as it has more features available for free compared to EpocCam.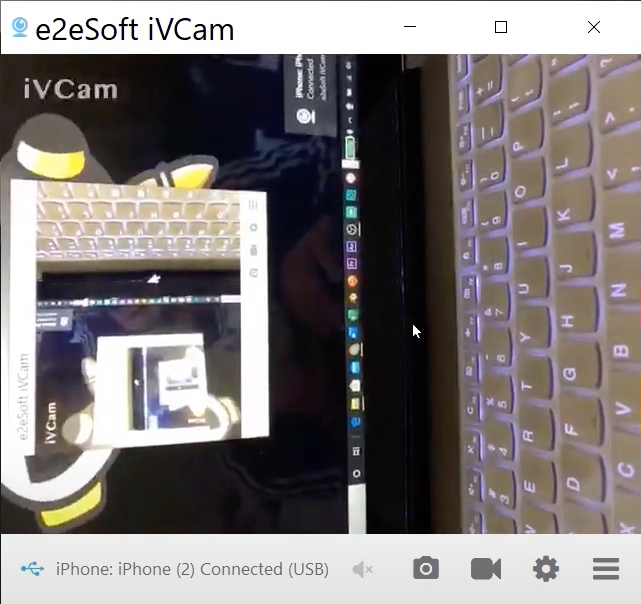 Features
High-quality video with low latency and fast speed.
Landscape and Portrait mode.
Support almost all video sizes.
Cool Backgrounds.
AE/AF, ISO, EC, WB, and Zooming camera settings.
3. Camo – Webcam for Mac and PC
If you want quality cam and no lagging, then Camo is a good alternate to Epoccam. Furthermore, you can use any lens for your stream. Its video quality is better than EpocCan as there is no lagging while streaming. Camo works with almost all major software.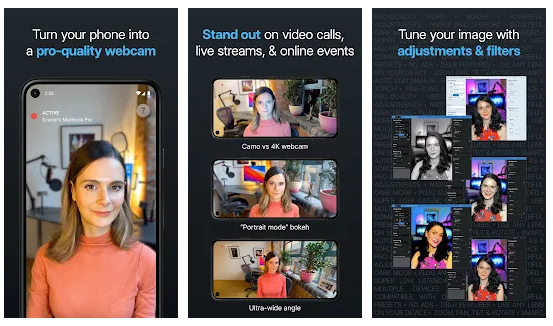 Features
1080p and up high-quality videos.
Advanced effects.
Overlay gallery。
4. DroidCam Webcam & OBS Camera
The DroidCam and OBS app allow you to get high-quality video. You can use an Android phone as a webcam, talk on DroidCam Microphone and chat on your computer. It provides high resolutions, camera flash, and autofocus. Moreover, you can access the IP camera from your browser.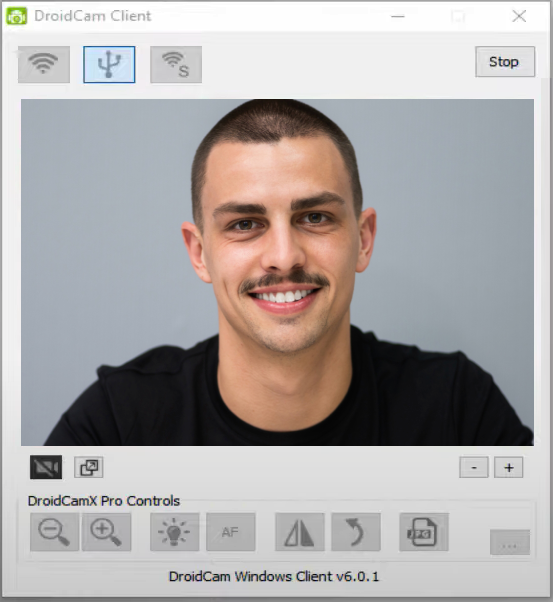 Features
Remote camera controls.
Ultra-wide angle and telephoto lenses.
Use the phone screen off (Android only) for extra efficiency.
Exposure, white balance, and focus controls with Camera2 API (Android)
Manual white balance, exposure controls.
Tap-to-focus options (iOS).
5. Iriun Webcam for PC and Mac
Iriun provides the opportunity to choose between landscape and portrait. Also, you can use toggle for LED and autofocus toggle. You only need a paid subscription if you want to remove the watermark, which is a small Iriun text in the top left corner.
Download all the required webcam drivers for your PC or Mac from the Iriun Webcam website. Now you can launch Iriun Webcam app on your phone or PC and start using it on any platform.
Features
Stream up to high HD and 4K resolutions
Conclusion
What you want in a camera or webcam depends on your personal need or preference. Some look for higher video quality, and some want cheaper cam. If you want quality, it's better to look for a high-resolution camera. It is good for sharp imagery, recognizing small details, and improving the video quality.
However, a high-resolution camera requires more processing power, and moving video with high-resolution rates is hard. Low-resolution image quality is not good, but it's easier to move across the net. Hopefully, now you are ready to choose the best app suitable for your personal need.
Look Superb in All Videos
FineCam is an AI-powered virtual camera for Windows and Mac. It makes you look better in Zoom, Teams, YouTube, makes video production easier, and tunrs your phone into an HD webcam. Get it for free.