A good webcam can help you stay connected with friends and family no matter where you are. However, if your webcam footage is too dark, it can be hard for others to see you. This article explains why your webcam is too dark and how to adjust the webcam brightness on your Laptop.
Why is My Laptop Camera Too Dark?
The webcam too dark issue is a common webcam problem you may meet. And it appears for a variety of reasons.
The webcam brightness is too low.
Bad lighting condition.
Problem with webcam driver.
Webcam failure.
Now, jump to the next section to know the different easy methods you can use to fix the 'webcam too dark' problem.
What Can You Do If Your Laptop Camera is Too Dark?
There are several potential solutions to fix your webcam's too-dark issue. These cover the range of potential causes, and most are simple. Try the following solutions to increase your webcam brightness. Make sure you try these solutions until getting satisfied. Of course, you don't have to try everything before finding the solution to your issue.
Adjust Webcam Brightness. Regardless of an external or built-in webcam, on your computer, there will be a color adjustment option that you can choose to adjust the brightness, as well as white balance, hue, etc.  After you go to the webcam settings, you will have a bar that you can drag to increase the brightness. Learn how to adjust webcam color on a Windows computer.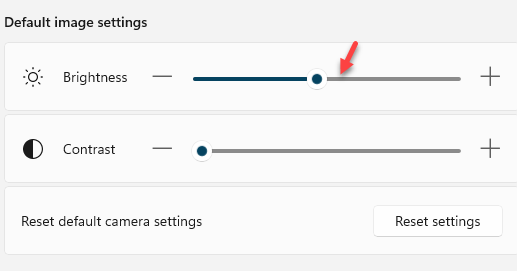 Enable Low-Light Mode. Most popular video chat apps, such as Zoom, have a light adjustment option for you to increase brightness in low-light conditions. You can try to find and use this kind of video adjustment in the Settings of your app.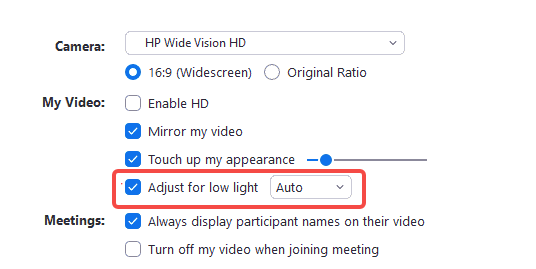 Improve Lighting Condition. If your workspace is too dark, increase the lighting. Try to have an ambient brightness equal to that of your computer screen.
Clean Your Webcam Lens. Clean your camera lens with some rubbing alcohol.
Update Your Driver. Check the Windows software to see if there are any updates available. Updating can improve your webcam's performance and solve the problem. Learn more about how to install, update and reinstall the camera driver on Windows PC.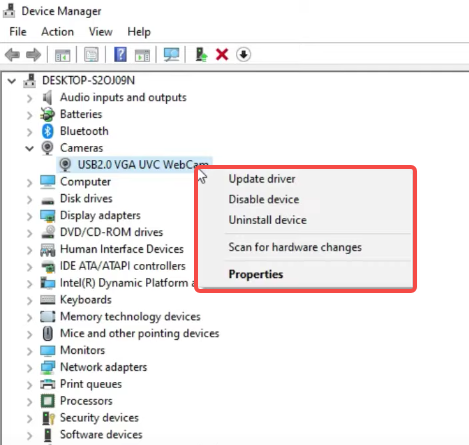 Use Alternative Ways. Use your smartphone or digital camera as a webcam if you have one. You don't know how to do that? Just click here to know how to quickly turn your phone into a webcam.
Buy A New Webcam. If you come across this tip, it's probably because your webcam is still too dark or doesn't give you the sharpness that you are looking for, then you need a better webcam. Your webcam probably has a hardware failure. You have to buy a new webcam to replace it.
Conclusion
Now you've got all tips to fix your webcam too dark issue, and the detailed steps to adjust webcam brightness on your Windows computer. Before starting an important meeting online, typically you'd better test your webcam so that you can adjust it to be normal in time. We hope you like this article.
If there is any question about this article, please contact us to start a deep talk.