Do you want to prank your friends and family during the chat or games? Using a soundboard, you can send some fun sound effects and sound clips on any call. Read this post to learn how to make a soundboard. Let's start now.
Why You Need a Soundboard?
Soundboard often refers to a software or device that can be used to play sound effects and sound clips. Nowadays, soundboards become more and more popular.
With a soundboard, you can have fun with your friends whether you're chatting, gaming, or live streaming. With the help of a soundboard, you can prank and trick your friends and family.
Learning how to make a soundboard on pc is necessary. Go to the next part and learn more.
How to Make a Soundboard?
To make your calls more interesting and enjoyable, you also can create unique soundboards for yourself. In this part, we'll introduce you to how to make and use a soundboard on Discord.
Make a Custom Soundboard
If you need a custom soundboard for online chatting, gaming, and streaming, we highly recommend FineVoice to you. FineVoice is a good choice and it offers a clean and simple interface for users. This program enables you quickly upload audio MP3 or WAV to build your soundboard.
It offers 200+ sound effects including Christmas, Halloween, animal, horror, game, television, and more. It enables you to change the volume of sounds, and stop and mute sounds. Moreover, it supports uploading various audio files (MP3, AA3, AC3, AMR, MP2, and WAV) to Soundboard.
Apart from a soundboard, FineVoice can be used as a real-time voice changer, voice recorder, audio extractor, audio file voice changer, text-to-speech generator, and speech-to-text tool.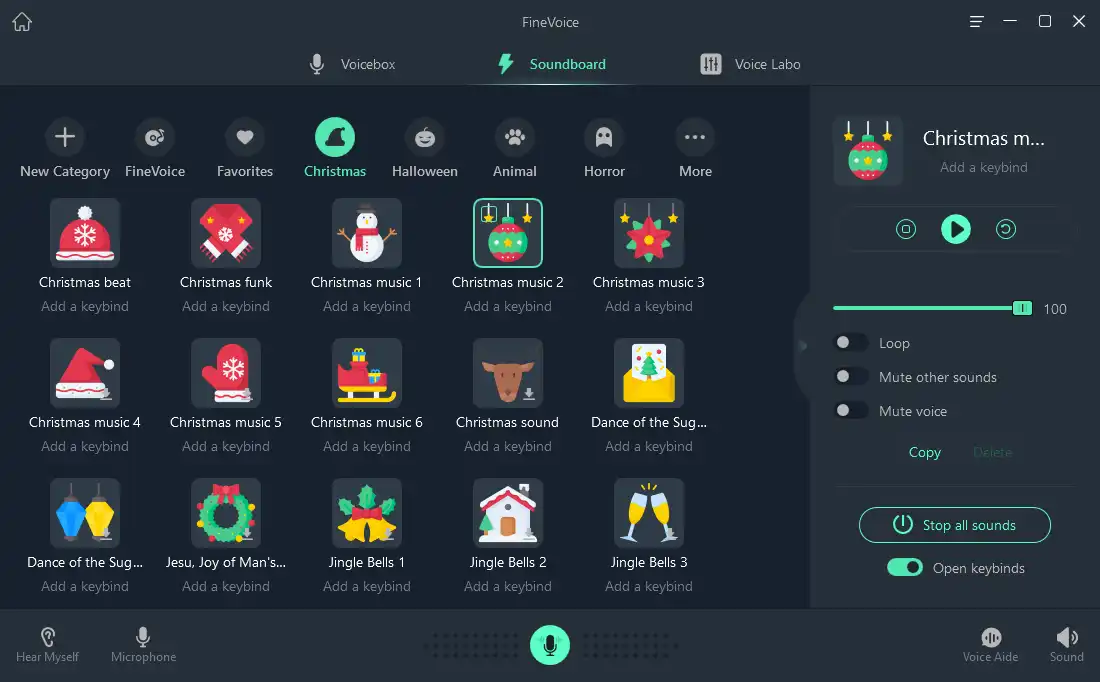 Let's take Discord as an example, and follow the detailed steps below on how to make a soundboard for Discord.
Step 1. Launch FineVoice.
Click the download button to install FineVoice on your computer.
Step 2. Select the sound effect.
Open FineVoice and go to Real-Time Voice Changer.Then click Soundboard and choose the sound effect you like.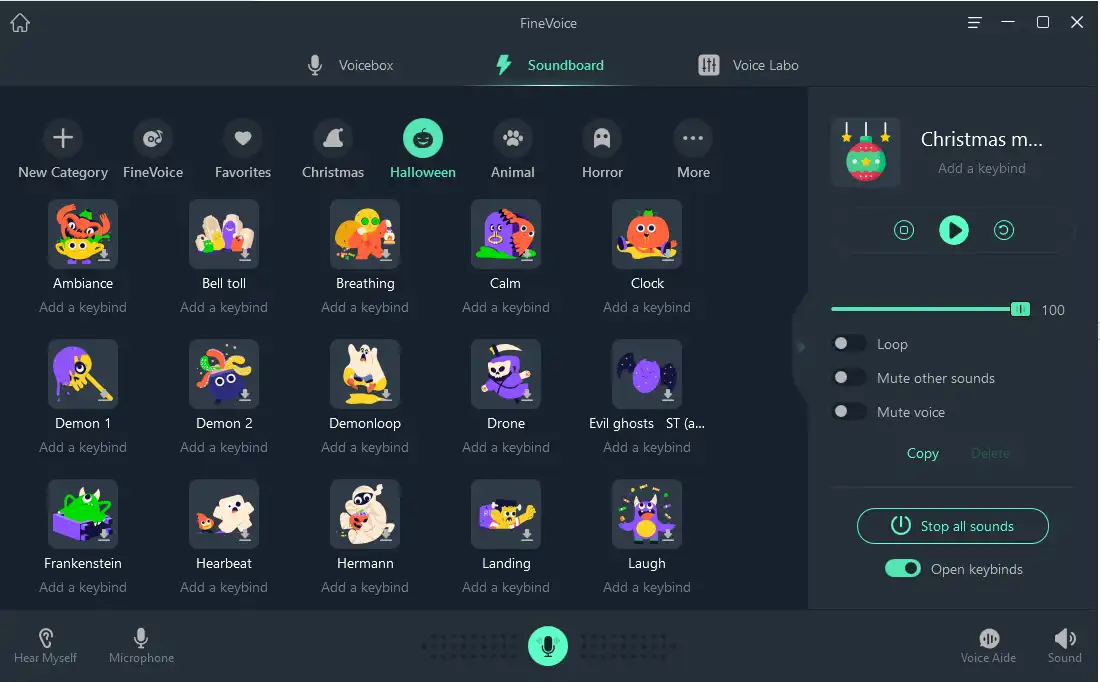 FineVoice allows you to create your soundboard. Here's how:
1. Click New Category to create a new sound effects category.
2. Select Import to upload audio files from your computer.
Step 3. Use FineVoice soundboard for Discord.
Open Discord, and then go to Users Settings > App Settings > Voice & Video > Voice Settings. Choose the option FineVoice Virtual Microphone under the Input Device option.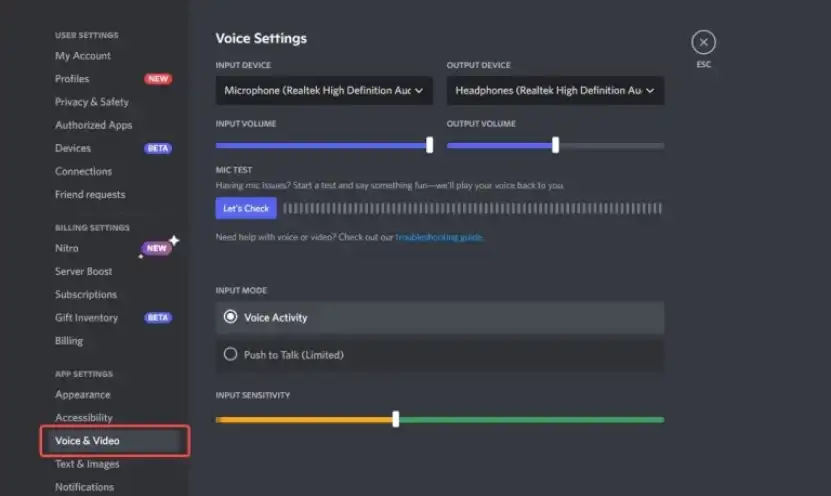 To learn more about FineShare FineVoice, read this post: FineShare's FineVoice: A Comprehensive Hands-On Review
Best Soundboard Website to Get Free Sound Clips
#1. 101 Soundboards.com
The first online soundboard website is 101 Soundboards.com. It's a free soundboard website. You don't need to create an account to use it to create your soundboard and download millions of sound effects.
101 Soundboards.com has a variety of soundboards such as games, celebrities, animations, and so on. It also offers popular soundboards including Donald Trump Soundboard, Sponge Bob Soundboard, Ben soundboard, Meme Soundboard, etc.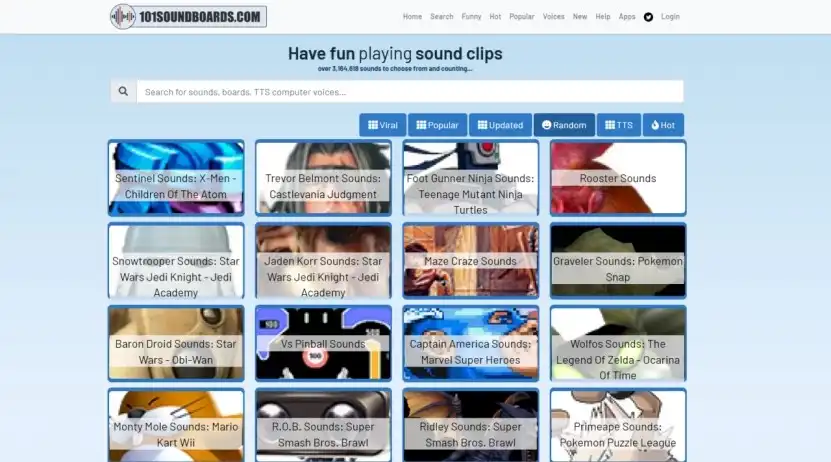 #2. Myinstants
Another website soundboard is Myinstants. Open its website, you can find many colorful instant sound buttons. You can play any sound by clicking the colorful button. Plus, you can favorite, copy the link and share the sound effect you like.
This program offers lots of sound effects that you can play on chat platforms.
Besides, you can download the Myinstants web app on your computer.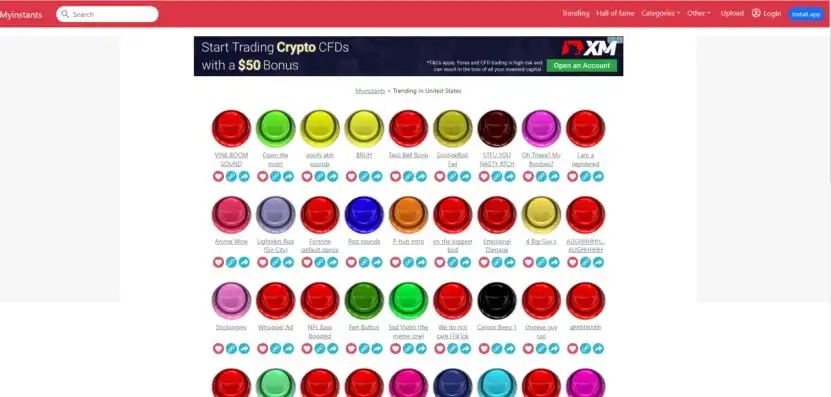 Summary
In this post, we tell you how to make a soundboard and 2 soundboard websites. Are you reading to prank your friends? Use FineVoice to create a unique soundboard and enjoy sound effects with your friends now!