When you are chatting with fellow gamers or friends in Discord, you may not be satisfied with the joy that emoticons bring. You can also send some really fun sound clips and sound effects, and these will need the help of a soundboard.
What is a soundboard? A soundboard was originally a thin board in a stringed instrument used to increase the resonance of the instrument. Nowadays, it is also commonly used to refer to software or devices that are used to play sound effects and sound clips.
Want to know what is the best soundboard to use in Discord? This article tells you the 5 best soundboards for Discord and in the second part, you will know how to set up a soundboard in Discord.
Part 1. 5 Best Soundboard for Discord
#1. Resanance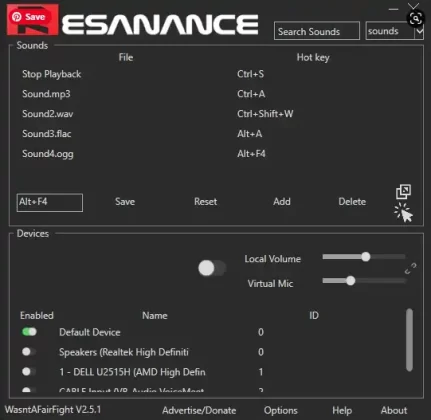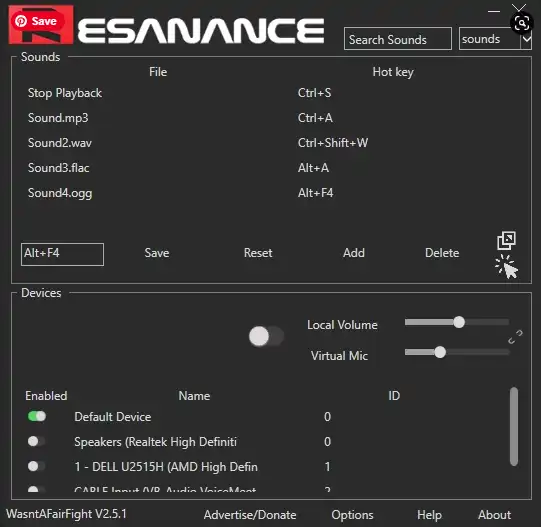 OS: Windows 7/8/8.1/10/11 (64-bit)
Price: Free
Features:
Supports Teamspeak, Discord, Skype, Curse, Zoom, Meet, Teams, Twitch, etc.
Supports separate control of microphone volume and local volume.
Supports adding unlimited sounds and hotkeys.
Supports MIDI soundboard.
Provides TTS feature.
Provides sound search and sound random play.
#2. Soundpad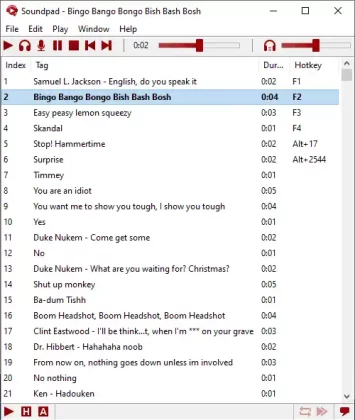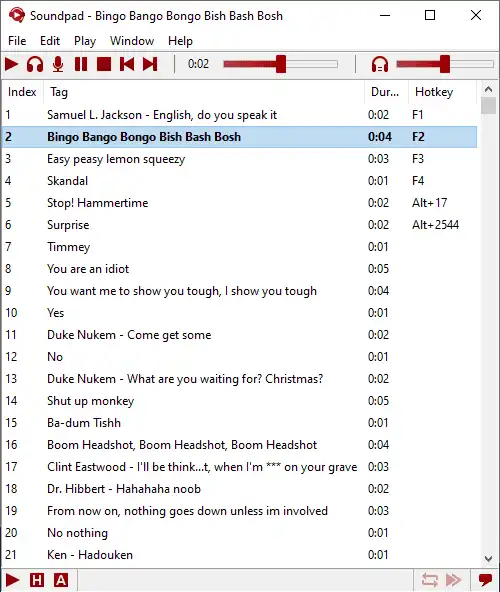 OS: Windows 7/8/8.1/10 (32-bit & 64-bit)
Price: One-time purchase € 4.99 (with a free version)
Features:
Supports Discord, Teamspeak, Skype, PUBG, Dota 2, Counter-Strike, Battle.net voice chat, etc.
Supports hotkeys for sound files for quick access.
Provides equalization of sound file volume.
It is also a recorder and audio editor.
Takes up little memory and little CPU.
Supports .aac, .flac, .m4a, .mp3, .ogg, .opus, .wav and .wma files.
#3. Jingle Palette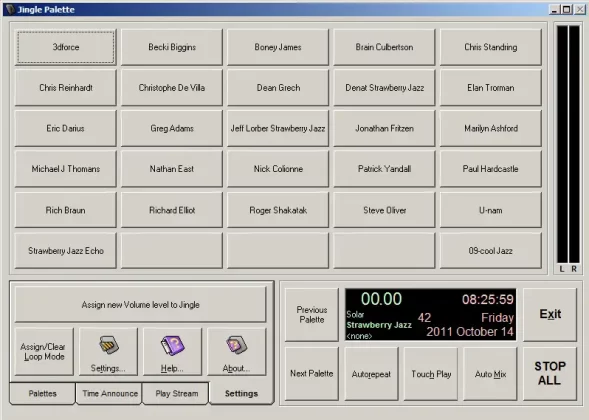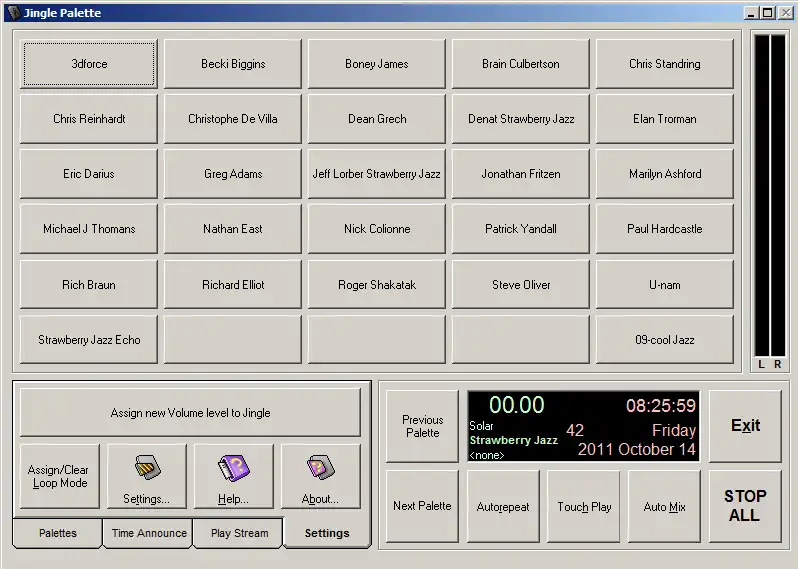 OS: Windows
Price: Free
Features:
An instant player designed for radio broadcasting studios.
Unlimited sound and song uploads.
Easy to organize and switch palettes. Add up to 30 songs per palette.
Multiple ways to play sounds. Supports autorepeat, touch play, and auto mix.
Supports .mp3, .mp2, .mp1, .mpa, .ogg, .wav (compressed & uncompressed) files and streams.
#4. JN Soundboard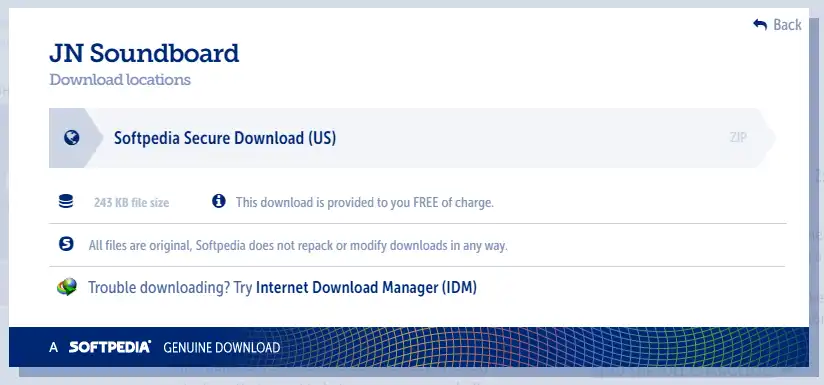 OS: Windows 7/8/10 (32-bit & 64-bit)
System Requirements: Microsoft .NET Framework 4.6 Or Later
Price: Free
Features:
It is an open-source program with small memory usage and a simple and clean user interface.
Supports custom hotkeys to play sound.
Multiple sounds can be played randomly via hotkeys.
Supports .mp3, .wav, .wma, and .aiff files.
#5. FineVoice Soundboard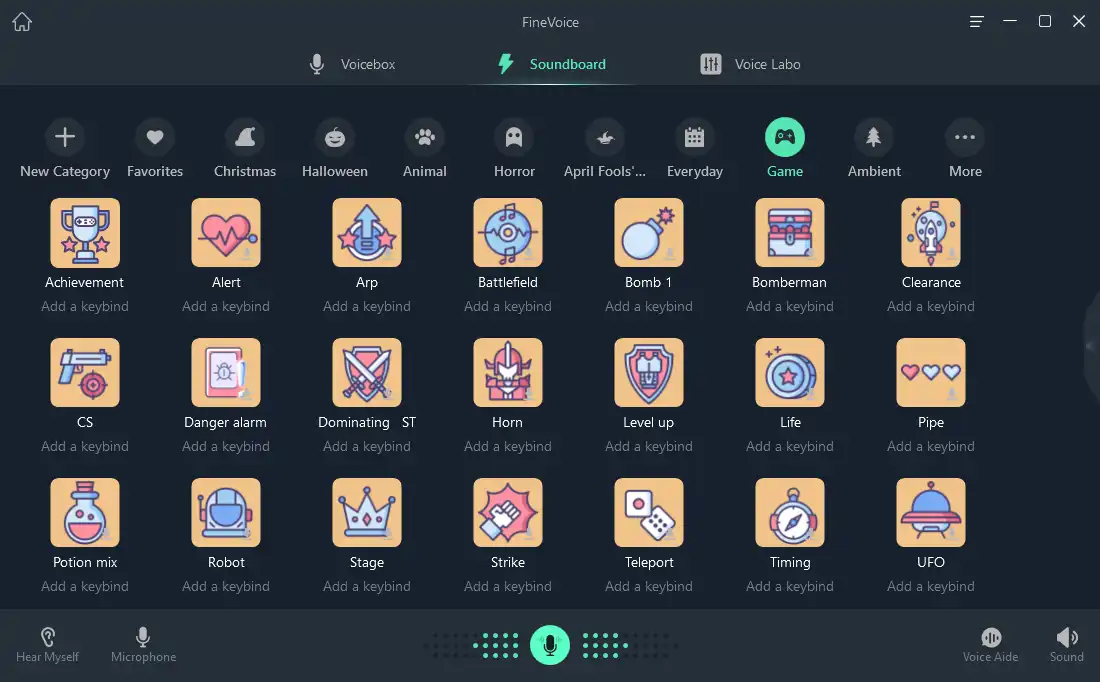 OS: Windows 10/11 (64-bit)
Price: Free
Features:
Compatible with VoIP programs and games, including PS4, Skype, Teamspeak, CS: GO, etc.
Interesting user interface.
Supports changing the volume and playback mode of individual sounds.
Supports muting and stopping individual or all sounds.
Supports uploading MP3, AAC, AC3, AMR, MP2, and WAV audio files to Soundboard.
Part 2. How to Make a Soundboard for Discord
After learning about soundboards for Discord introduced in the first part, have you found a soundboard application that you like? In this part, we will introduce you to how to set up a soundboard for discord.
Step 1. Download your favorite soundboard software and install it on your computer.
Step 2. Launch the soundboard application and select the microphone and speaker you want to use in Discord as input and output devices in the settings.
Step 3. Launch Discord and go to User Settings > App Settings > Voice & Video > Voice Settings to complete the input and output device settings for Discord audio. Set the soundboard program as the input device and your microphone as the output device.
Depending on the situation, you can change other audio-related settings to make the soundboard work better.
Find Input Sensitivity and disable Automatically determine input sensitivity.
Scroll down to the Advanced Disable Echo Cancellation, Noise Suppression, and Automatic Gain Control.
Move the Attenuation slider to the far left and turn off When I speak and When others speak.
Make sure Audio Subsystem is selected as Standard.
Conclusion
We introduce the 5 best soundboards for Discord and tell you how to use them for your Discord voice chat and streaming. Hope you have fun with your friends.