What Is 15.ai?
15.ai is a web-based app that can generate natural emotive high-fidelity text-to-speech voices for different fictional characters from a variety of media sources.
It was developed by an anonymous MIT researcher under the eponymous pseudonym 15.
15.ai is popular among fans of various media franchises, such as My Little Pony, Team Fortress 2, and SpongeBob SquarePants. Those who use it to create voiceovers, dub videos, or have fun with their favorite characters.
However, 15.ai is not the only option available for those who want to create voiceovers, change their voice, or listen to text in different voices.
In this post, we will introduce you to three of the best free alternatives to 15.ai in 2023 that can help you unleash the charm of your voice.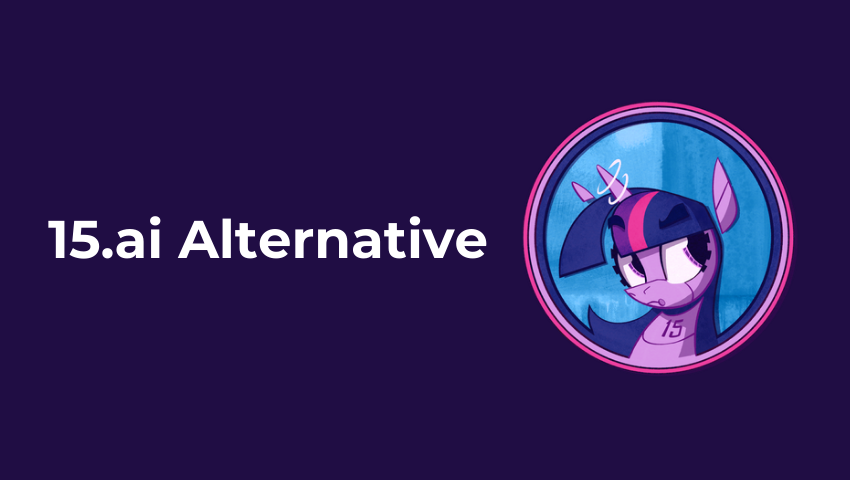 FineShare FineVoice
FineShare FineVoice is a powerful all-in-one AI voice changer. It changes your voice in real-time while using apps like Zoom, Skype, Discord, or Twitch.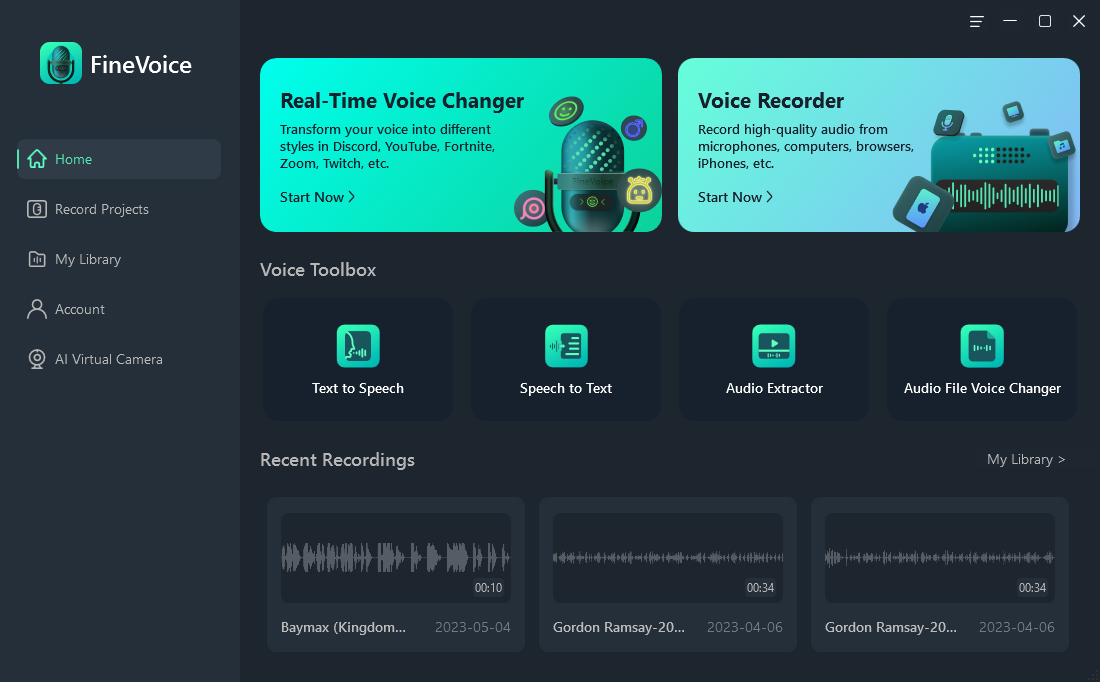 It offers 30+ voice effects and 200+ sound effects. And it allows you to create your custom voice with 28+ audio effects.
Besides transforming voice and recording sound from multiple sources with ease, it offers a powerful voice toolbox including features:
Text to speech: Convert any text into natural and realistic speech in over 40 languages and 200 accents.
Speech to text: Transcribe any audio into text with high accuracy and speed.
Audio Extractor: Extract audio from any video file and save it as MP3 or WAV.
File voice changer: Modify the voice of any audio file with various effects and filters.
With the new Role TTS AI Engine, it allows you to choose from hundreds of fictional characters, anime, cartoons, or real celebrity voices. You can find popular voices like Duke Nukem, Yoda, Barack Obama, Kanye West, Stephen Hawking, etc.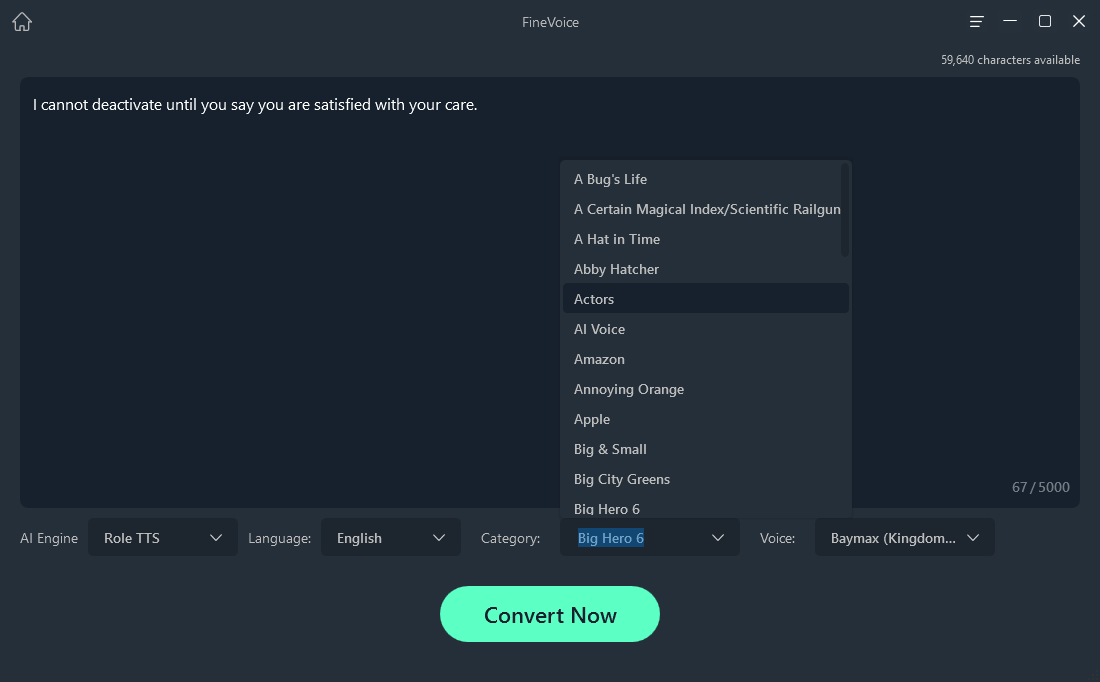 FineShare FineVoice is suitable for streamers, podcasters, content creators, gamers, educators, and anyone who wants to enhance their voice.
Pros:
Easy to use and intuitive interface
High-quality and diverse voices
Customizable and expressive character voices
Supports multiple file formats and sources
Free to download and use
Cons:
Requires internet connection
Limited TTS characters compared to paid plans
NaturalReaders
NaturalReaders is an easy and simple 15.ai alternative that lets you listen to any text in a natural and clear voice.
It works with many file types and languages.
You can also turn images into text and hear them with the OCR feature.
NaturalReaders is great for anyone who wants to hear written content, like people who have trouble seeing, reading, or focusing.
It can also help you check your work, learn better, or enjoy an audiobook.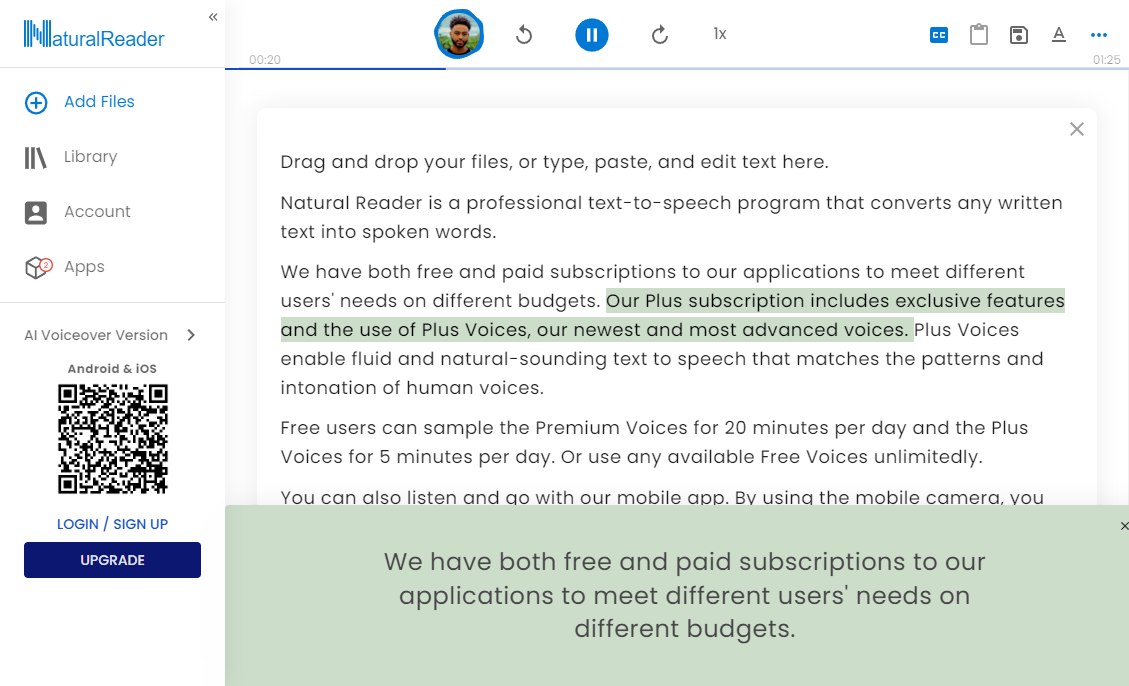 FakeYou
FakeYou is a text-to-speech and voice conversion tool that lets you convert your text or voice into your favorite character's voice1.
It is similar to 15.ai, which is another text-to-speech service that uses deep learning to generate realistic voices for various characters. But a free account is limited to 12 seconds of audio.
FakeYou is designed for content creators and anyone who wants to add personality to their messages.
You can use FakeYou to create podcasts, videos, audiobooks, games, memes, prank calls, and more.
You can also share your creations with others on social media or download them for offline use.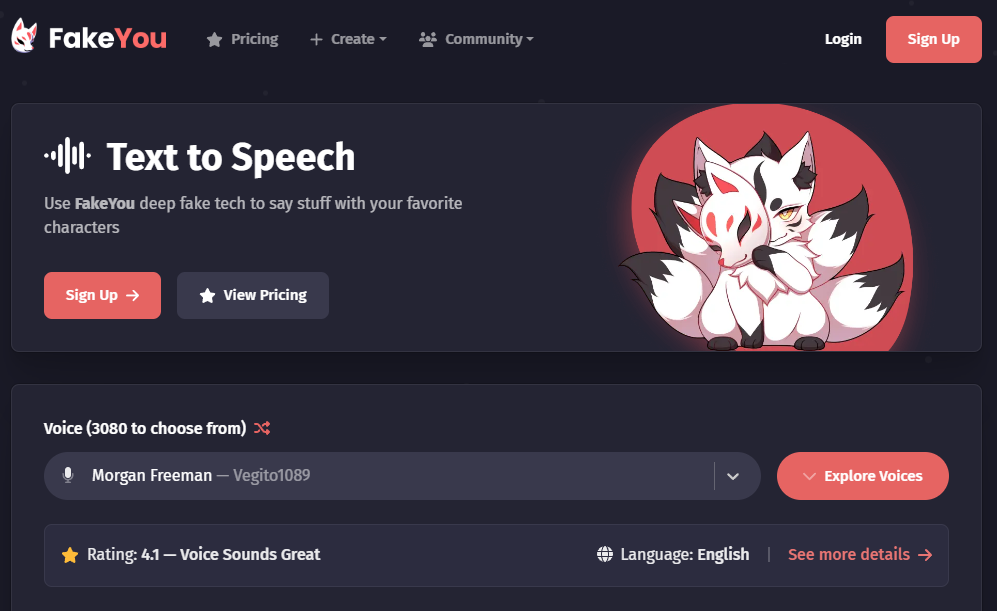 Conclusion
In conclusion, 15.ai is a powerful and popular text-to-speech tool that can help you create high-quality voiceovers and dialogues for your projects.
However, it's not the only option out there. There are several free 15.ai alternatives that can provide similar or better results depending on your needs and preferences.
FineShare FineVoice, NaturalReaders, and FakeYou are three examples of free and reliable TTS tools that you can use to generate voice in 2023.