Have you ever wished you could speak like Bill Clinton, the former US president who is famous for his charisma and eloquence? His voice has a unique Southern accent, a varied intonation and pacing, and a great ability to express emotions and connect with listeners. Whether you want to create voiceovers for political or historical content, educational or training materials, or just have some fun, using his voice can make your content more appealing and engaging.
But how can you get his voice without hiring a professional voice actor or impersonator who can imitate it perfectly? In this article, we will show you how to use the best Bill Clinton voice generator that you can use for your projects.
Learn More Information about Bill Clinton
Bill Clinton, the 42nd President of the United States, is a captivating figure who left a lasting mark on the world. From his early years in Arkansas to his presidency, Clinton's journey has been defined by charm, resilience, and political prowess.
As President, Clinton achieved economic growth, budget surpluses, and landmark policies like the Family and Medical Leave Act. His efforts in brokering the Oslo Accords showcased his commitment to global peace.
Beyond politics, Clinton's post-presidential life is equally impactful. He founded the Clinton Foundation, addressing critical issues like climate change and healthcare access.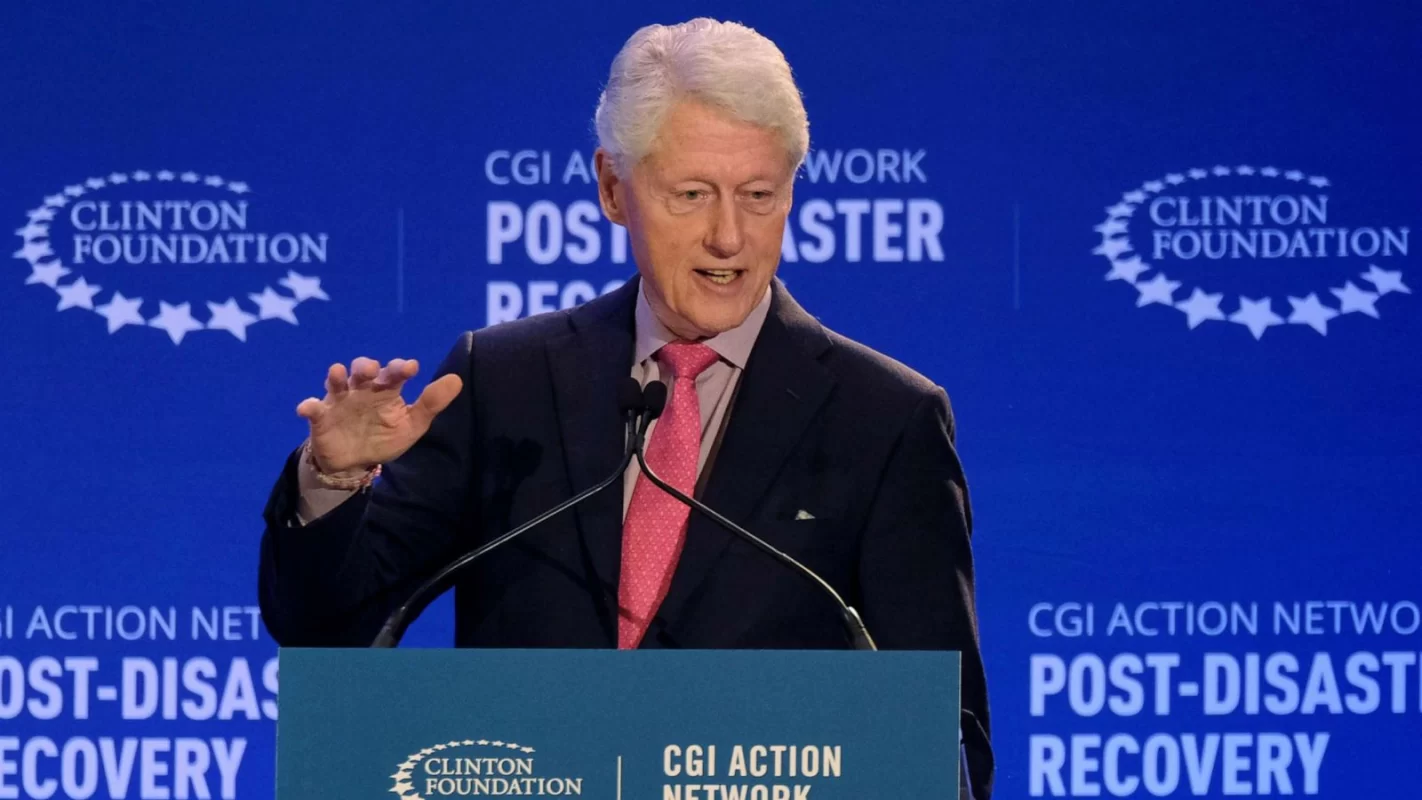 Best Bill Clinton Voice Generator: FineShare FineVoice
How do I get Bill Clinton's voice and imitate it perfectly? That's where FineShare FineVoice comes in handy. It's an amazing AI digital voice solution, and its text to speech feature can transform any written word into different voices quickly.
FineVoice has a huge collection of voices, including various voices from different categories, such as celebrities like Queen Elizabeth, politicians like Joe Biden, cartoon characters like Goofy, singers like Taylor Swift, YouTubers like Chill, etc. Among them, you can find a Bill Clinton voice that sounds very authentic and realistic. You can also adjust the pause, pitch emphasis, volume, and speed parameters to fit your needs.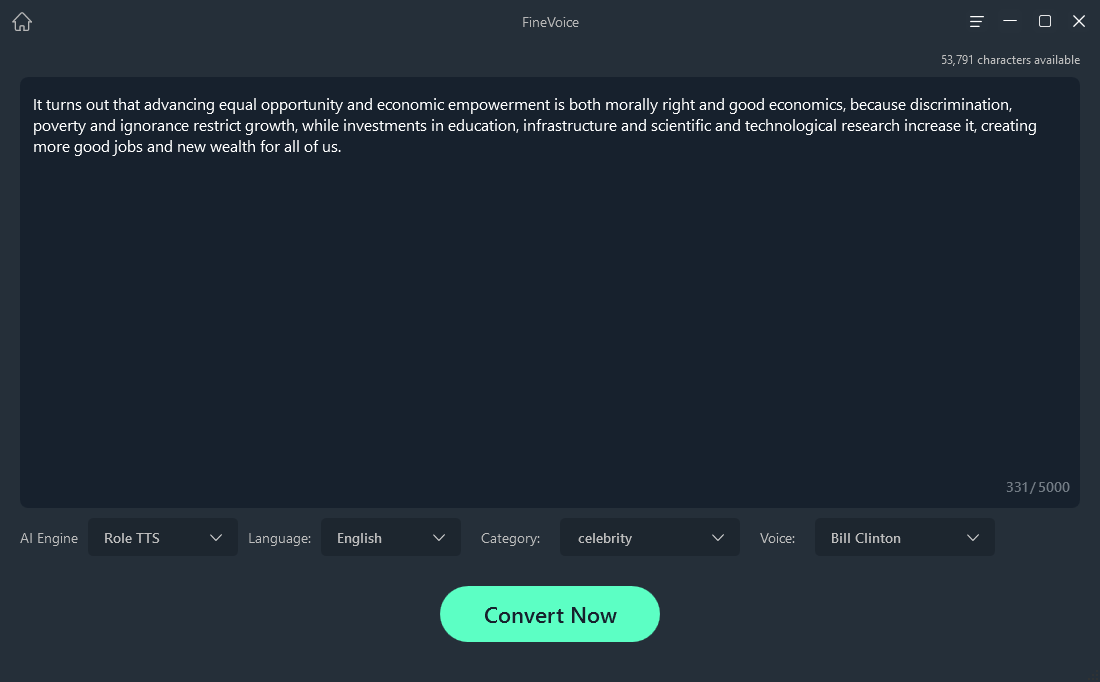 Bonus Tip: Try the Best Bill Clinton Online Voice Changer
Do you want to speak like Bill Clinton? Do you want to have some fun and prank your friends with Bill Clinton's voice? Then you can try the FineShare Online Voice Changer. This is a free online voice changer that uses advanced AI voice cloning technology to make your voice sound like anyone you want.
FineShare Online Voice Changer is fast, easy, and fun to use. You can choose from over 87 voice effects, including Space Marine, Batman, Mandalorian, Kevin Costner, Lady Gaga, Slater Kodish, and many more. You can create amazing content with Bill Clinton's voice, such as parodies, jokes, speeches, or songs.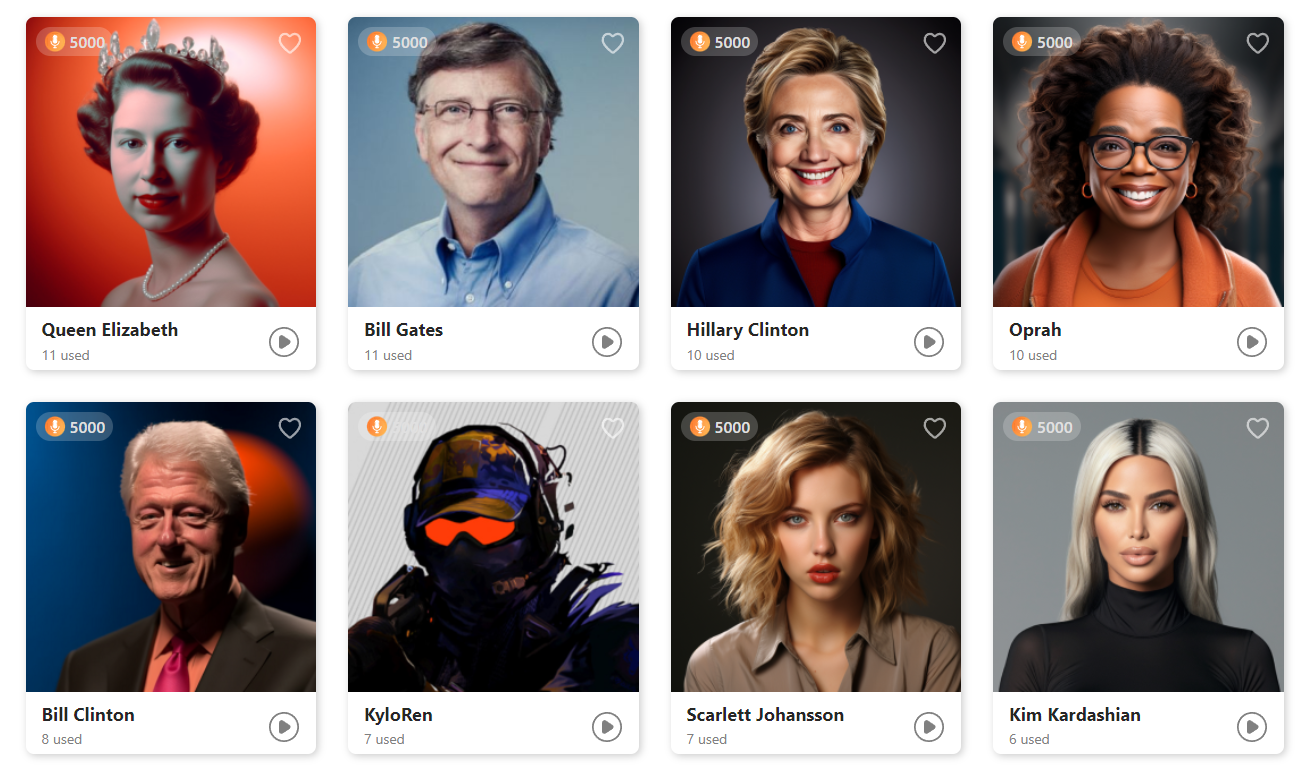 Conclusion
As technology continues to advance, our creative possibilities are boundless. Embracing the captivating power of Bill Clinton's voice through a voice generator opens up new frontiers for content creators, educators, and speakers alike.
So, download and try FineVoice this Bill Clinton voice generator. Get ready to make your mark with the essence of true presidential charisma leading the way. It's time to shine now that the stage is set!
FAQs about Bill Clinton
What is Bill Clinton's Legacy as President?
Bill Clinton's legacy as President is multifaceted. While he presided over economic growth and achieved legislative victories, his tenure was also marked by political controversies. He is often remembered for his communication skills, ability to connect with people, and efforts to promote bipartisanship.
What is the Monica Lewinsky Scandal, and How Did it Impact Clinton's Presidency?
The Monica Lewinsky scandal was a political controversy that emerged during Bill Clinton's second term in office. It involved an inappropriate relationship between Clinton, then-President, and a White House intern named Monica Lewinsky. The scandal led to impeachment proceedings against Clinton in the House of Representatives, but he was acquitted by the Senate and remained in office.
What is the "Don't Ask, Don't Tell" Policy?
The "Don't Ask, Don't Tell" policy was a compromise measure implemented during Bill Clinton's presidency in 1993. As long as they did not reveal their sexual orientation, it permitted homosexual and lesbian people to join the U.S. military. The policy faced criticism from both sides of the debate and was eventually repealed in 2011.