Do you want to sound like a news reporter on air? Do you want to create your own newscaster voice for podcasts, videos, or presentations? If so, you are in luck.
You can use them for podcasts, videos, presentations, or any other project that needs a confident and authoritative voice. We will also compare the top 3 news reporter voice generators and show you how to use them in 3 easy steps. Let's get started!
Top 3 News Reporter Voice Generators for News Anchor Voices
#1. FineShare FineVoice
FineShare FineVoice is a high-quality voice generator and real-time voice changer that can help you create professional newscaster voices with ease. The voice generator is powered by AI and offers various realistic and character voices in different languages and accents.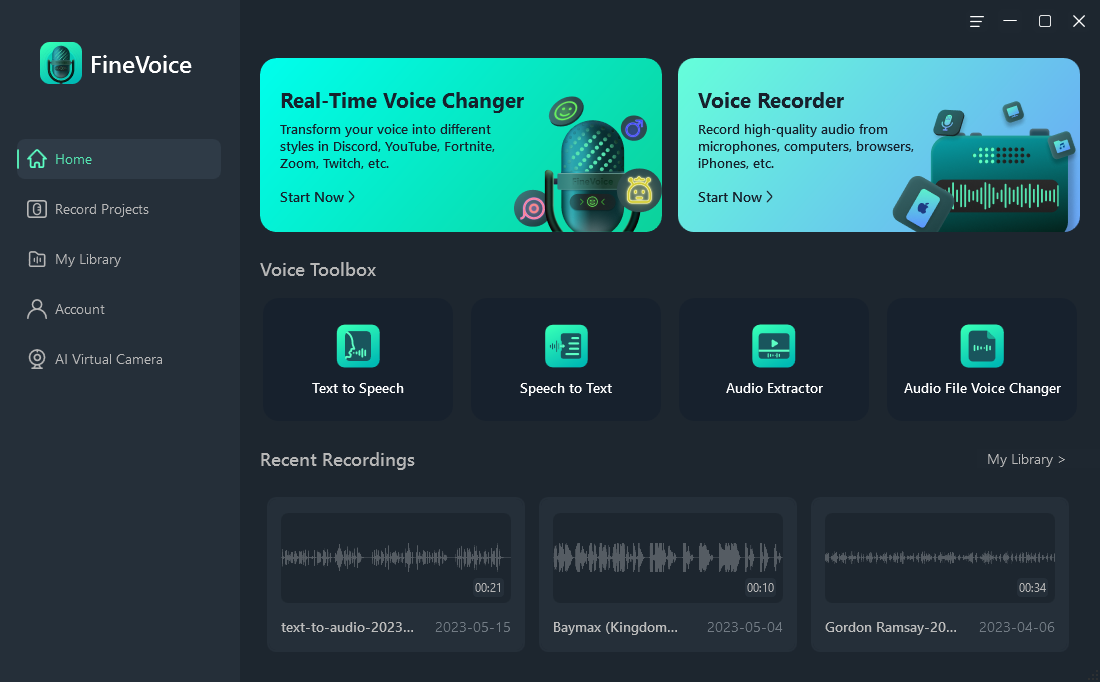 Features:
Used as a radio announcer voice generator with the real-time robotic voice changer.
Generates realistic announcer voice text to speech in 220+ languages and accents.
Transcribes audio files into text with high accuracy.
Applys different sound effects and voice effects to enhance the audio quality.
Extracs audio files from videos and generate voiceovers for videos, podcasts, novels, etc.
Pros
High-quality and realistic news reporter voices
5000+ funny voices like celebrities, anime, and cartoon characters
Wide range of voices in different languages and accents
Customizable pitch, speed, volume, and emotion
Can be used as a standalone app or as a virtual microphone
Can record and edit voice with effects and filters
Affordable price
Cons
It is only available for Windows 10/11 users
#2. FakeYou
It's an online fake voice generator that can generate announcer voice text to speech. FakeYou text-to-speech uses deep learning technology to create natural-sounding voices that mimic real human speech. You can listen to the generated news anchor voice online or download it as a WAV file.
It's amzing for creating fake newscaster voices for entertainment purposes.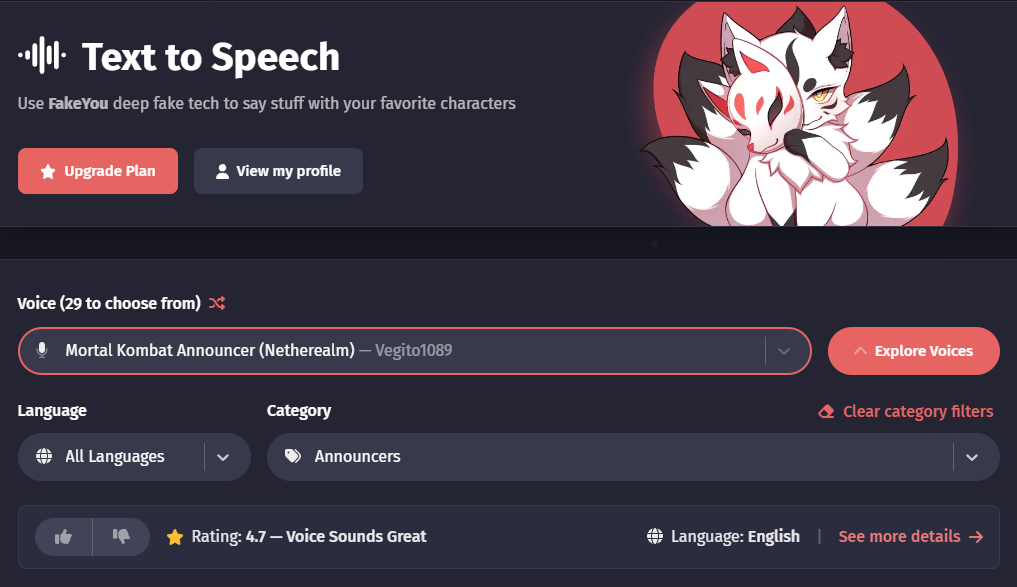 Features:
Offers 3000+ voices from pop culture.
Clones and reproduces any voice from a sample audio or video file.
Converts your text or voice into your favorite character's voice, including Goku, Donald Trump, etc.
Pros
Offers rating for each news anchor voice
Open-source and free to use.
Easy to use and has a user-friendly interface.
It supports multiple languages and formats for input and output.
Cons
Requires internet connection to use
Supports only several languages
Long conversion time for free users
#3. Uberduck
Uberduck is an online sports announcer voice generator tool that can generate celebrity voices from any text input. It uses neural networks to create realistic and natural-sounding voices that imitate famous personalities such as actors, singers, politicians, cartoon characters, etc.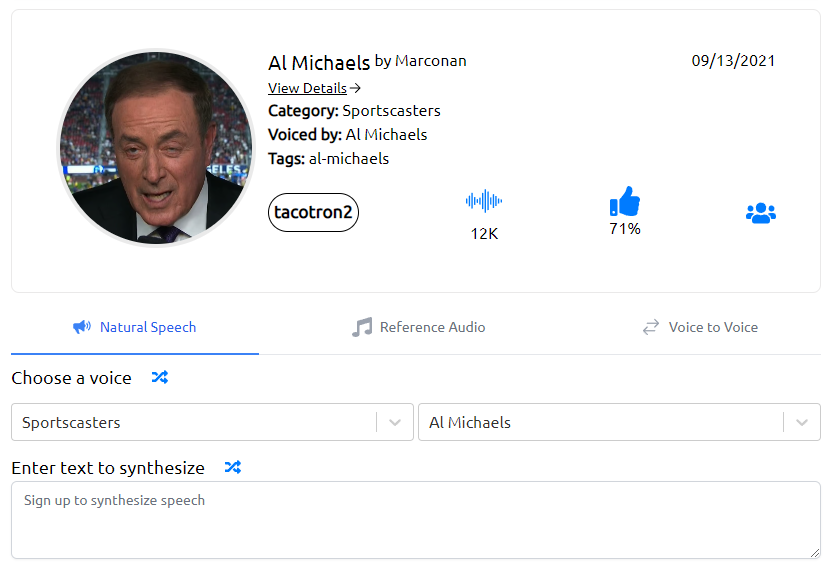 Features:
Offers game show announcer and sportscaster voices.
Allows you to ollaborate with other users and share your creations on social media or Discord.
You can preview the synthesized speech before downloading it as an WAV file
Pros
Fun and easy to use
Free to use for hundreds of characters
Original songs generation with AI singing text to speech
Faster generation speed than FakeYou
Cons
Difficult to locate the voice you want
Better for leisure than professional
How to Use a News Reporter Voice Generator in 3 Easy Steps
Now that you know the top 3 news reporter voice generators for newscaster voices, let's see how to sound like a news reporter in 3 easy steps using FineShare FineVoice.
Step 1: Download and install FineVoice on your Windows PC.
Step 2: Go to Text to Speech and type any text.
Step 3: Select a language and a news reporter voice and click on Convert.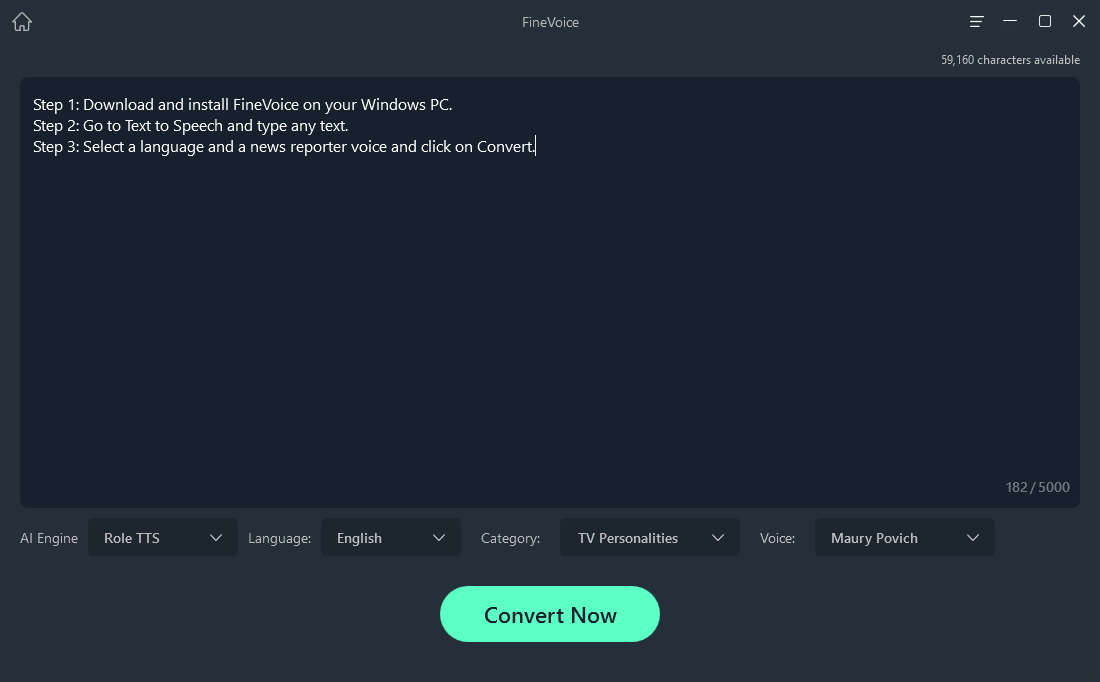 Now you know how to generate text to speech announcer voice in minutes with FineVoice.
Conclusion
News reporter voice generators are amazing tools that can help you create realistic and professional newscaster voices in minutes.
In this post, we have reviewed the top 3 news reporter voice generators for newscaster voices and showed you how to use them in 3 easy steps. Now it's your turn to try them out and see which one suits you best. Have fun and enjoy your newscaster voice!
FAQ
#1. What is a news reporter voice generator and how does it work?
A news reporter voice generator is a software or online tool that can convert any text into a realistic and natural-sounding newscaster voice.
This kind of tool works by using advanced text-to-speech technology that analyzes the text input and synthesizes it into speech output that mimics real human speech.
#2. Why use a news reporter voice generator for your projects?
A newscaster voice generator can help you create professional and authoritative newscaster voices for various projects such as podcasts, videos, presentations, courses, etc.
Moreover, it saves you time, money, and effort by eliminating the need for hiring a voice actor or recording your own voice. You can also customize the newscaster voice according to your preferences such as gender, accent, tone, speed, and emotion.
#3. What are the 5 most famous newscaster voices in 2023?
Based on web search results, the voices of the following newscasters are the most popular voices in 2023: Tucker Carlson, Robin Roberts, Lester Hol, Dan Bongino and Rachel Maddow.